I love going to shows early to check out openers — it's how I've discovered some of my absolute favorite artists. It's how, while checking out Lewis Del Mar at Bowery Ballroom earlier this year, I was first introduced to Alter.
As soon as Alter started their first song I frantically Googled their name. Who are they?? What is this sound?? The three member team comprised up of Wolf Weston on vocals, Steven Dewey on production and sampling, and Jason MacDermott on drums immediately had me- they're creating something super exciting and it resonates.
I was able to connect again with Alter to shoot their first headlining show at C'mon Everybody in June. The energy in that room was so warm, so familial. Friends packed in together, singing and dancing along. You can just feel the good radiating off of each one of them. That is my favorite type of night; the kind that I am drawn to.
So, naturally I would be at their next show, standing front and center! They played a late set at Rockwood Music Hall, but that didn't deter anyone from showing up. Once again, the room was packed with many of the same faces I had seen at their previous shows, but also plenty of new ones. Alter took us from a full on dance party, to very intense and emotionally intimate moments, and then back to a party again. Check out the vibe yourself; the next show is September 28th at Arlene's Grocery. Save that date!
After the set Wolf and I sat and chatted for a while about the history of Alter and what they are planning on tackling next. There are so many wonderful things in the works and I couldn't be happier for them!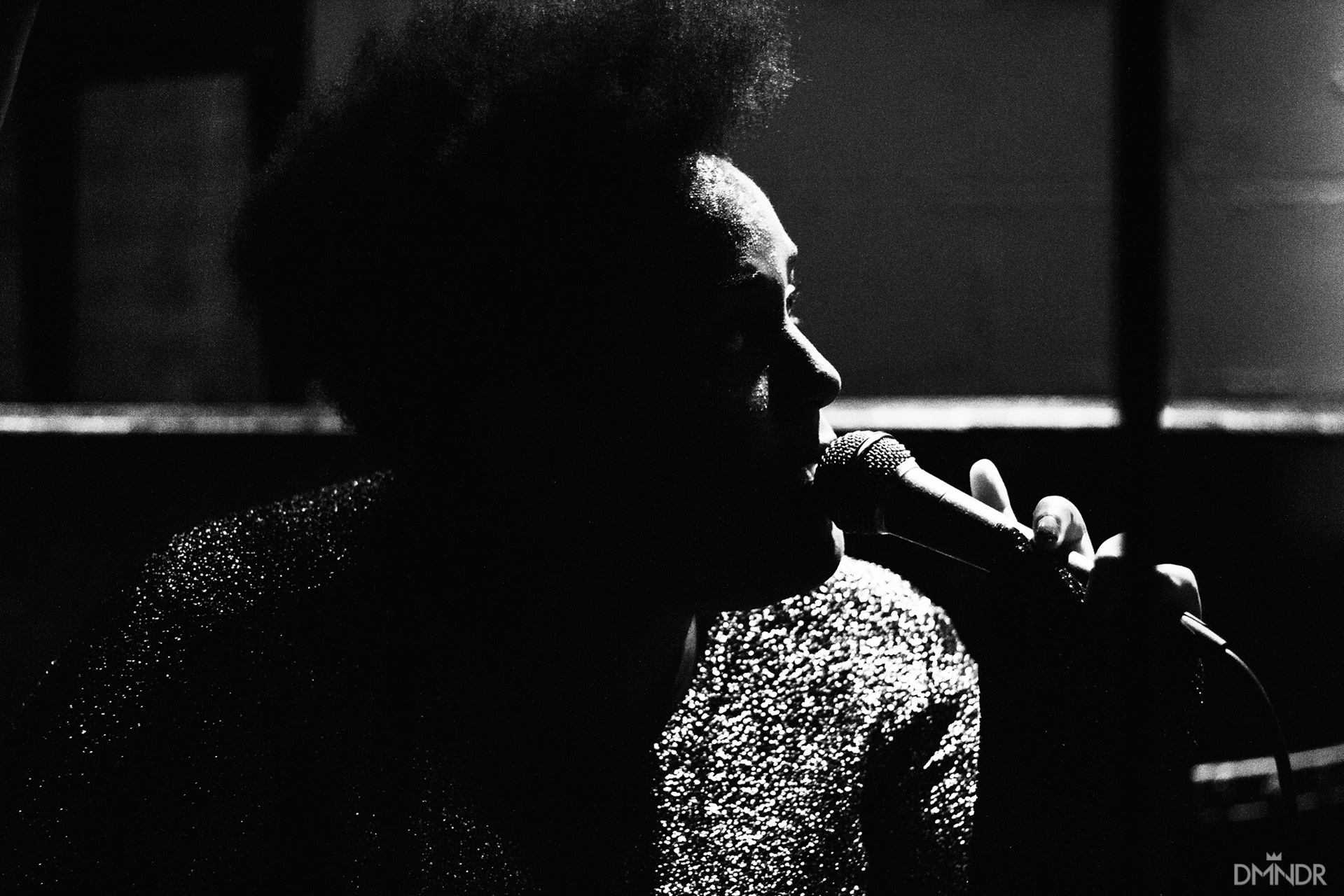 [Liz Maney] Your vocals are phenomenal. They go from such intimate tones to an intense powerhouse of sound. When did you start singing and what drew you to it in the first place?
[Wolf Weston] Singing in general? I was probably about three or four the first time my mom sat me down for Children's Choir Rehearsal- my godmother was the director and could make me behave. I grew up in a Jamaican S.D.A. (Seventh-Day Adventist) household so I'd been singing in choirs or service until I was about 15 or 16- we spent a lot of time in church or with church family. All the adults I grew up around were singers and sang well, running the choirs and performing in smaller groups or on their own. It was always apart of my life, so I don't remember being "drawn" to it. I loved doing it and always wanted to do it because it was always being done around me.
Singing solo, however, was not something I took up until college. I was honestly terrified for a while of the idea, being so used to singing in groups. When I started college I made a beeline for a cappella because I loved doing it but wanted the security of being lost in the voices. The older members in the group were really supportive about the fact I couldn't read music, was mostly self-taught, and didn't understand terms being used. Eventually with the regular practice and gigging I figured out how to control and experiment with my voice, picked up some theory basics, and with started a band that added to my practice performing and writing. Now, four years later, I'm still learning and working to learn more. I get made fun of a lot by my friends for being a pretty heavy and obsessive listener. I like to learn by ear and find ways to repurpose the things that grab my gut. I'll listen to anything one hundred times on repeat until I figure out what's making me respond to it. There's some real affirmation in being able to make something that causes feeling.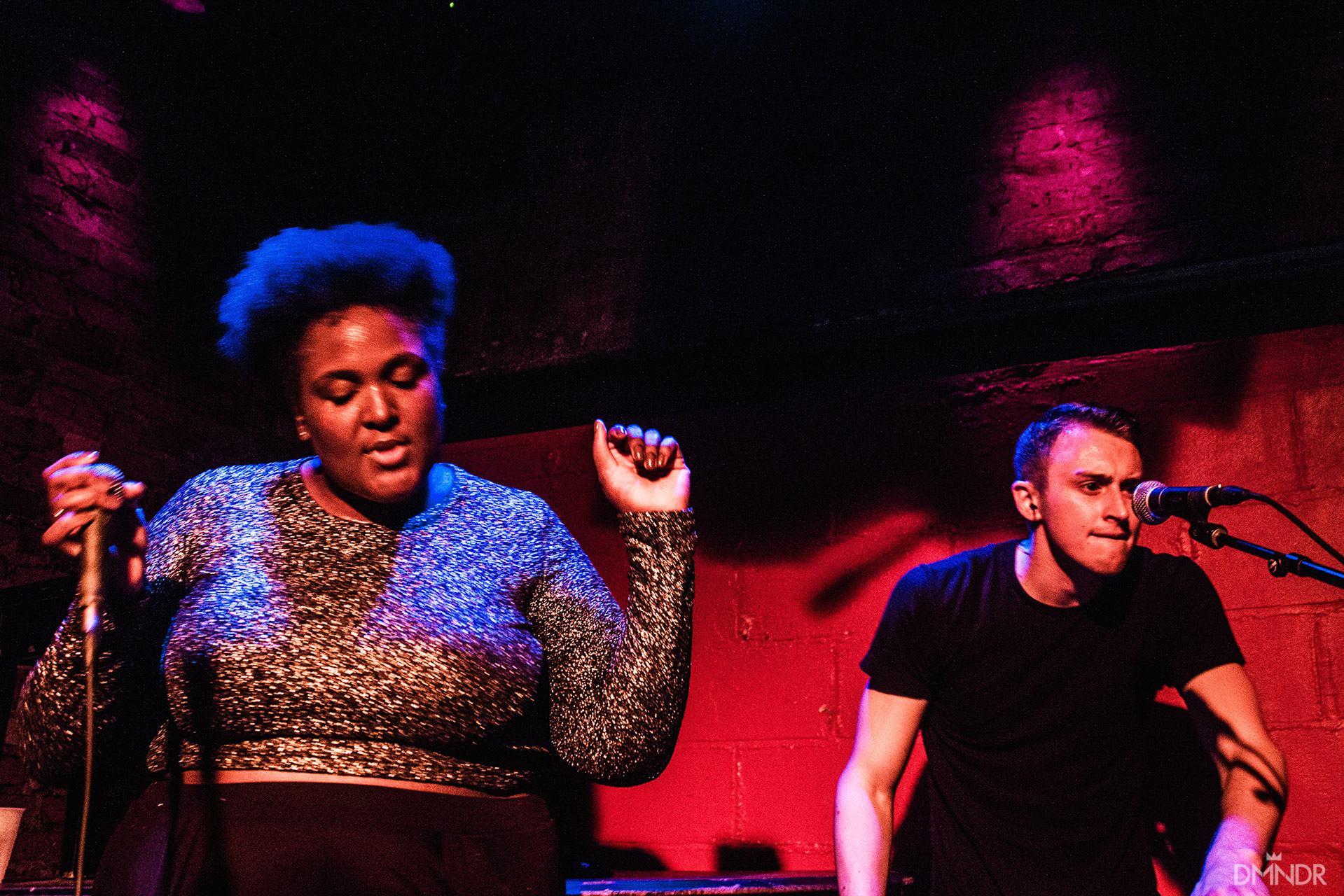 [LM] Are there any artists that you remember from your childhood that influence your vocal style/sound now?
[WW] The tricky part of that question is "from your childhood," because I didn't really have much immediate access to non-religious music until I was about 14/15. So before that, it was a LOT of gospel, or reggae/dancehall mix CD's borrowed from classmates I could sneak into my walkman. I think I'm influenced more from what I adopted after that time- in high school, getting a laptop opened up a whole new world for me. Of course, peppered in were the greats, like Michael and Whitney and Stevie Nicks, but my exposure to them was all via soft rock/pop or R&B radio stations when we were in the car.
[LM] You, Steven, and Jason are all very close. How did the three of you end up finding each other and what brought about the creation of "Alter"?
[WW] Ithaca I really credit with yanking us together. Steven I've known since my freshman year of college- we met at an Andrew Bird concert after splitting a cab with mutual friends. We were friendly but didn't really heavily interact until my former band was just starting up and he offered to track stuff for us. Steve ended up producing that band's first EP and record, and we got to be really really good friends during that process. Mac was well known because he was in a couple other bands that played with my old band, and Steve and I kind of had our hearts set on him when we started up. Steve had tracked a bunch with him while producing for his band, and used him as a session drummer. When we figured out drums were the next texture we wanted to add he was our mutual go-to.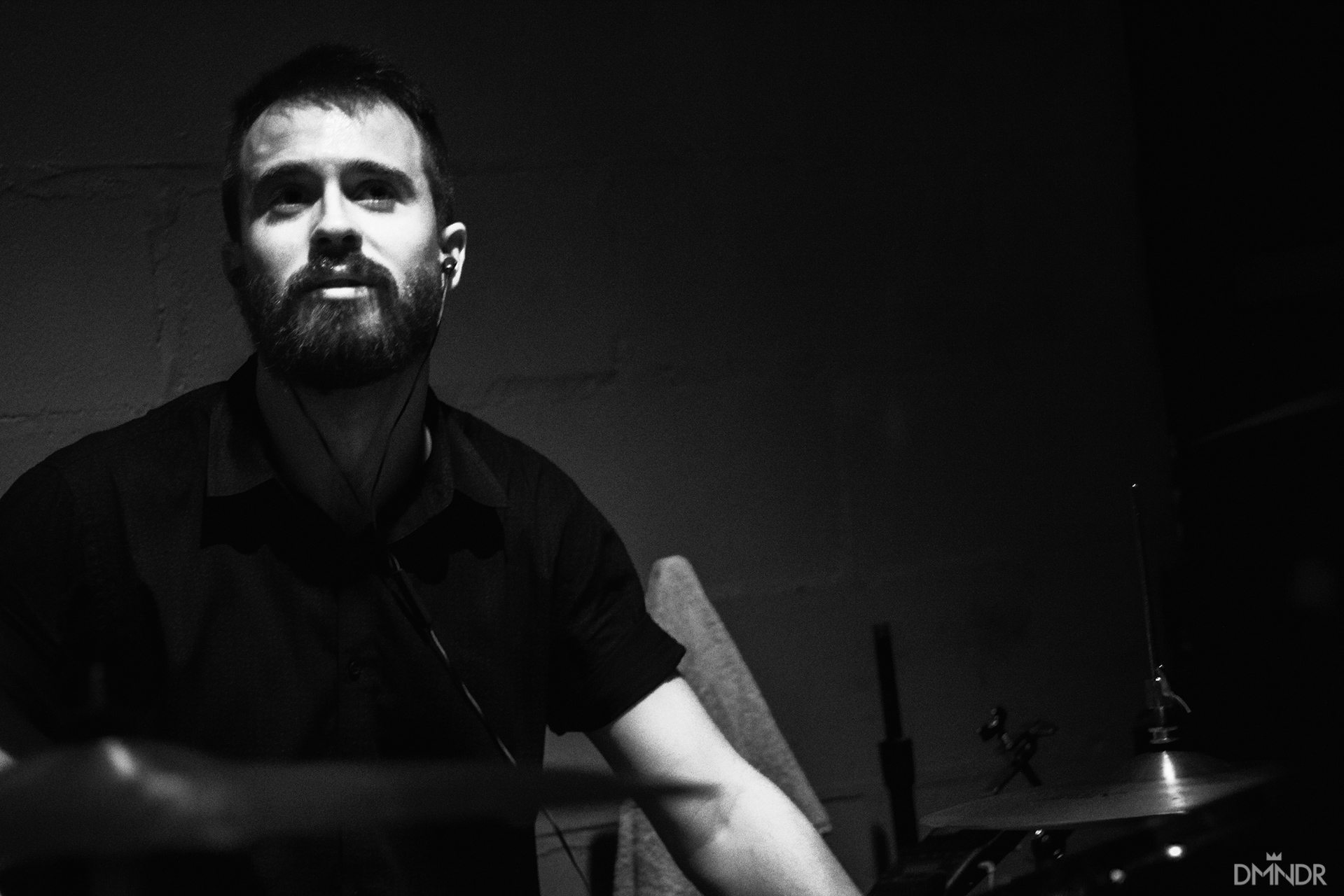 Alter pretty much started as Steve's senior project of sorts for his Sound Recording Technology major. It started off as long distance, but when Steve came back to Ithaca, we had a weekly studio time where we would lock ourselves in until we had something done. It was this weird little hive thing we named after an inside joke about Nicholas Cage, and we'd send it around to the homies and mentors, trying to figure out if it felt that good outside of us. We had a lot folks we respected give us primarily positive reactions, but most of them were like "yo change that name!" I was REAL stubborn about it for a bit but when we started thinking about sharing the project with people, and thinking about including an audience, I changed my mind. Steve was still in Nashville when I had a drunk epiphany about the current name. I literally made him a slideshow to pitch it to him over the phone, and he agreed.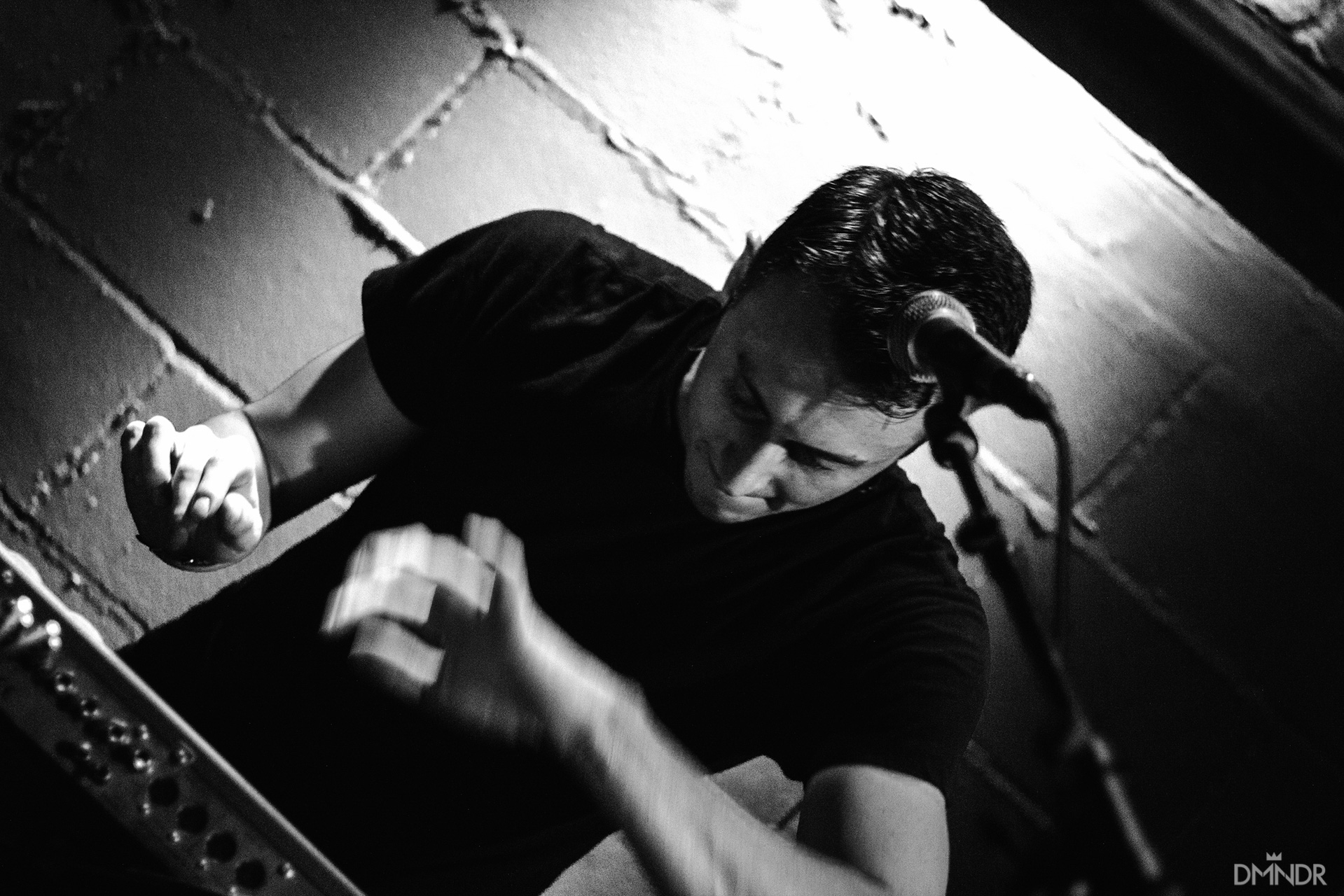 [LM] Each of you bring something different and special to the band. Could you fill me in a little more on your process for creating a track?
[WW] Right now, it kind of starts with myself and Steve. The project started as long distance between us, so we got into the habit of sending each other demos to work on. I'll still send him some crappy phone demo on uke or guitar, or he'll send me a beat to write over. Sometimes I can just tell him I want to write and how I'm feeling and he'll send me something to work on to keep me occupied. Now we have the added bonus of being able to sit in a room and develop the story and path of song. We argue a lot, but only because we have opposite approaches to music despite being very similar people. I draw thoughts out in really broad ideas and scopes- Steve is excellent at filling in the lines once I'm done making a mess of everything. Now with Mac added, we get a more instrumentalist perspective and a good third party to make the call when Steve and I are push-pulling. Not to mention that you can dance so much more to our music now that we have Jason- he always brings an audience/enjoyment perspective that we both really respect.
[LM] Your genre is hard to classify. I'd say you're a sexy, soulful dance party with meaningful words and beats that make people move while "moving" them. I haven't heard anything like it before. How was this sound born??
[WW] I think part of the fact that we never really expected anything to come of the project assisted our sound. Steve pitched the project to me as the opportunity to veer into new territory for the both of us. We were always passing music to each other, talking about the things we found wild- what M.I.A was doing, or Santigold, or Yeezy, or Ladyhawke, or Sufjan's new stuff, or Perfume Genius. For his senior project he wanted to try producing some of the things that we were immediately being changed by, and gave me things to write over and write outside of my then- style. I jumped at the chance- I was just starting to get Hip-Hop around then and really starting to appreciate it as an art form and wanted to experiment with new ways of writing and singing. And then we got to run that experiment in an incubator for a couple months before putting it in front of anyone. It still honestly feels like an experiment, just with other people included. We write pretty constantly, and have gotten into the rhythm of premiering something new at every show, just to see how it works for an audience. We're lucky enough to have some homies who we count on to come to every show, so we try to make it different or new every time.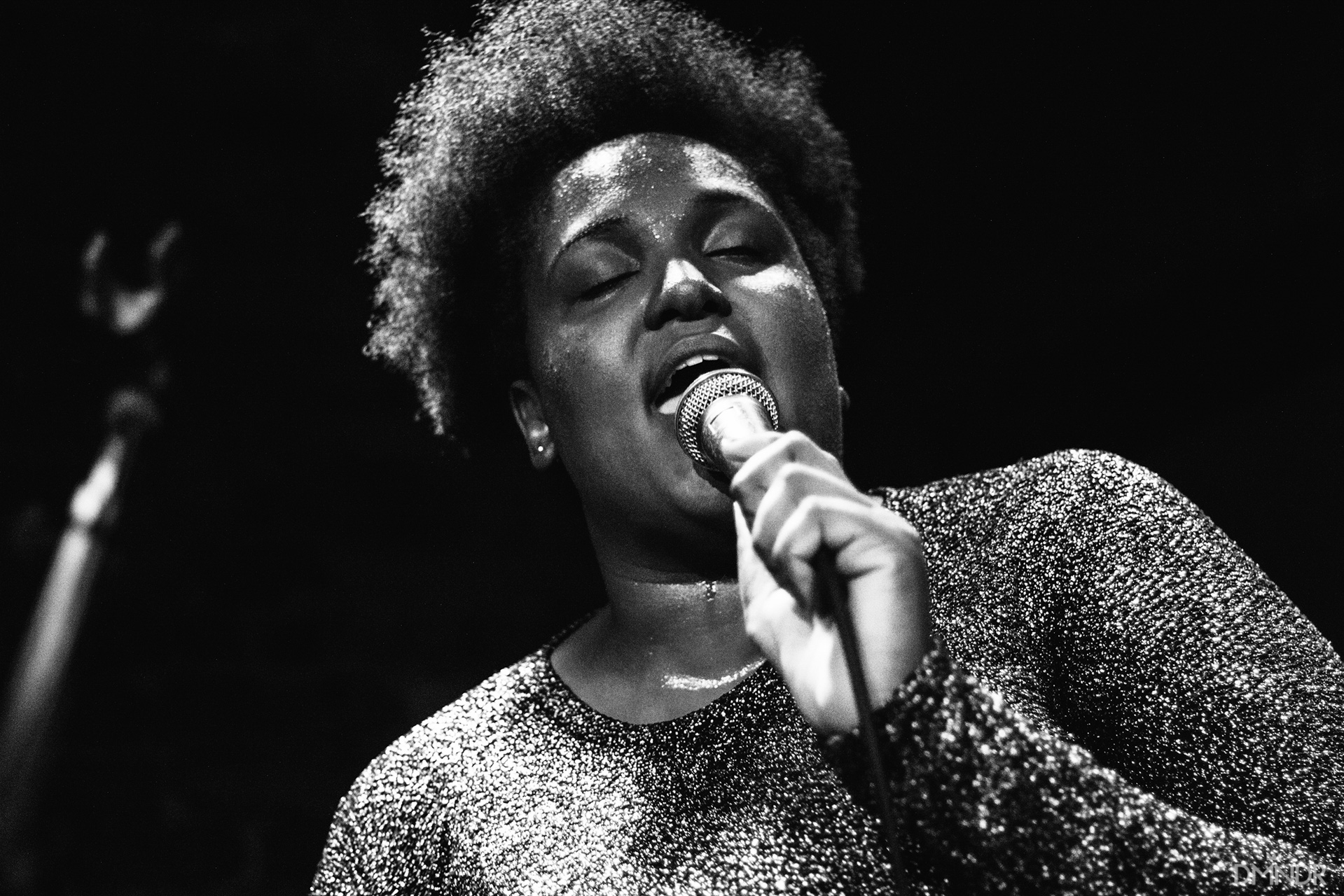 [LM] You had mentioned that writing is cathartic, and you NEED to do it, as it helps you to channel your emotions and to sort through the heartbreaking stories on the news every day. What is your favorite line or phrase that you've written so far that has been the biggest help?
[WW] Singing something I believe is the real cathartic thing, and I need to write new things compulsively to keep up with that. I'll write myself comfort if I can't find it anywhere else and basically hope that someone else connects to it. It's got to feel real to me – nothing can corrupt the vibe. One of the newest songs, "Bare," has this ending refrain I've been treating like a weird mantra and repeating in my head because it helps keep everything at bay:
"I will mind my own vessel,
smooth my skin down where the seams go,
keep my lane clear and free so-
I get where i'm meant to go. "
[LM] It's hard enough being a woman in the music industry, but being a black woman and the front woman of this experimental rock group must have its extra challenges. What has helped guide you forward the most?
[WW] I think when I approached doing music I tried to hard to make the exact opposite of what I thought was expected because I hated the weight of that. In some cases I even felt overlooked, because people kind of assumed they knew what I would sound like before I'd even opened up. I cringed every time I got described as soul. I'd always wonder if that was just code, because none of the things I immediately listened to or felt influenced by were things I identified as soul. When I really I started listening to music on my own (post-laptop) I was pretty heavily steeped for years in a weird mix of pop-punk, alternative, and indie rock. Some of those bands really influenced how I started writing and what I valued in vocals; folks like the Killers, Kings of Leon, N.E.R.D., Local Natives, the Strokes, stuff like that.
It took a lot of time, and probably most of my time as a college musician, to unpack a lot of the classism and racism I'd internalized. I co-signed an oreo identification for wayyyy too long until I got slapped sideways by the facts ™. I credit so much of that to the Ithaca College Center for the Study of Culture, Race, and Ethnicity, which taught me an unimaginable amount about my history and myself. My professors and coursework at the CSCRE really helped me understand why the weight I felt was there existed, and how to keep asking questions. Part of the reason Alter became a precious space was that the project started right when I was reclaiming a lot of my blackness- actively loving it more than soaking in the credentials. I started to see the genius roots of Hip-Hop, past how I previously understood it as the child of Caribbean immigrants, and how blues and soul shaped what I idolized about rock n' roll. Previous motives to prove myself stemmed from the misguided sense of self I had before and having that confusion clear up a bit is helping me see clearer.  The soul description definitely doesn't bother me now that I've learned more about black music history, and I don't sweat trying to be rock because now I know creators like Sister Rosetta begat the genre. I have a recent and obsessive appreciation and love for Kendrick, Bey, Gambino, Erykah, Mykki Blanco, Cole, Missy, Rihanna, Yeezy, and the thousands of black creators and influencers I share skin with. Their very existence makes me feel freer, even on days when it feels like that weight may grind me down into nothing.
Knowing and learning where it all comes from gives me more space to navigate the remnants, and I'm still trying to figure out new things. But now I have a new sense of music and styles to let myself experiment with, without the restraint of being purposefully contrary.  It's more like basking in a long tradition- it just wells up, and there is so, sooo much to draw from.
[LM] What are you looking forward to the most in the future of Alter?
[WW] More people singing along. Smelling the air in new places. Creating memories good enough to collect trinkets from. Watching music performed. Slinking more. Having enough of a solid presence and funding so that we can comfortably be as absurd as we want. Creating a community out of the artists we admire. Learning more. Going multi-media. Our new music. There's so much we're working towards right now, and we're excited about it all.