Last week I had the pleasure of meeting up with Blue Healer as they rolled through New York on their first official tour together (the last time they were in New York was to play CMJ).
We wandered around Meatpacking before their late night set at SoHo House and chatted briefly (these boys are hilarious). Hailing from Austin, Texas, David Beck (on vocals/bass/guitar), Bryan Mammel (on synths/harmonies), and Dees Stribling (on drums) were all involved in other projects together before creating Blue Healer, which is a fairly new project started last year. They have an interesting set up — lots of lush synth grooves and deep, resonating bass lines that David plays on a beautiful upright bass. They were telling me a bit about tour life and traveling in their van — they are still on the road for a few more weeks before heading back to Texas.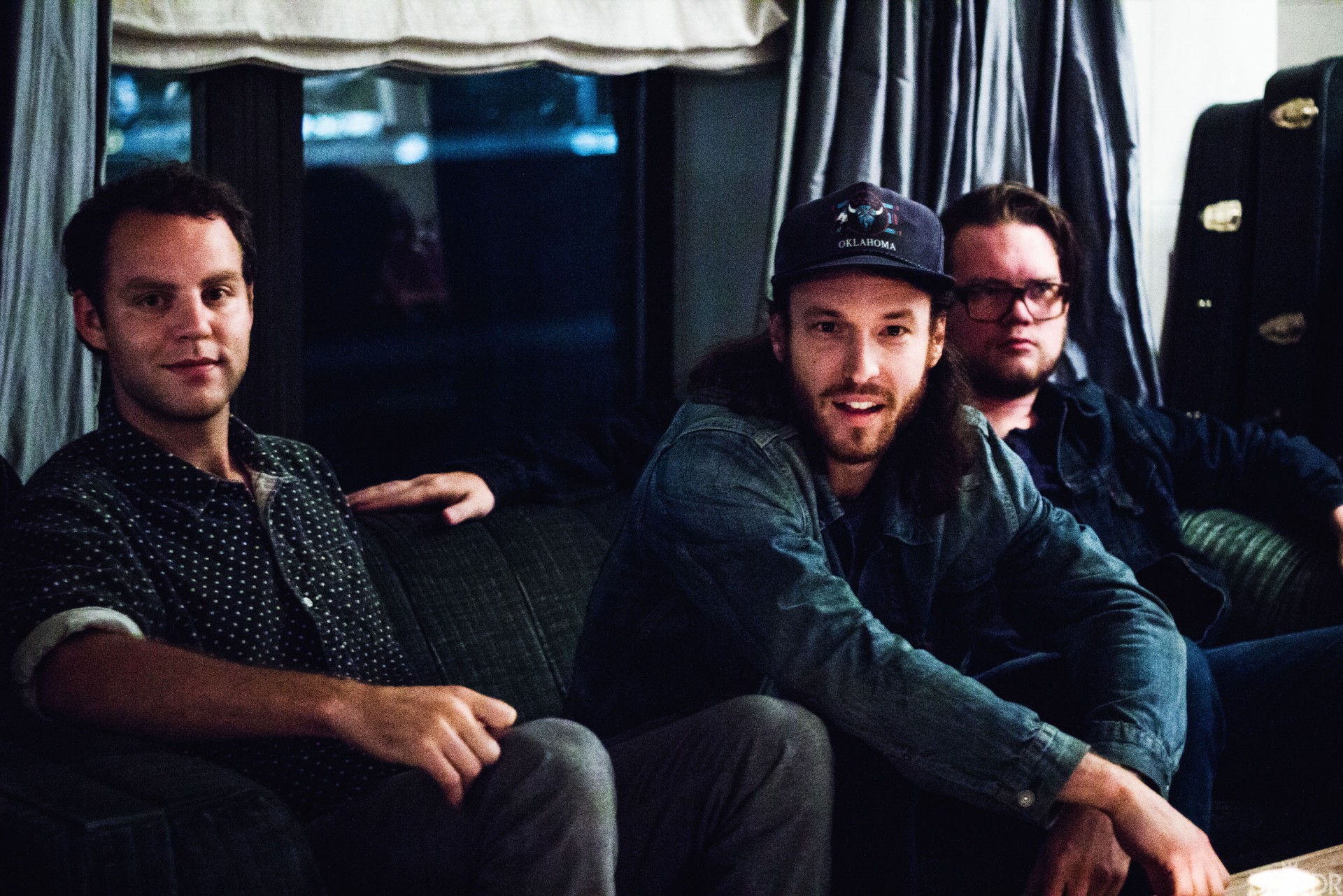 Their song "30,000 Ft." is my favorite of the three singles that they have up on Spotify. When I listen to it, I feel like I'm floating along the bottom of the sea or laying on top of a billowy cloud high above. The dreamy vocals and harmonies help transport you to another place — I'm all about that. They assured me more songs are coming soon. (Yay!)
Their set was very intimate and they poured their heart into the performance. They made me want to dance! David's vocals have hints of Texas wrapped around them and the additional harmonies really bring the words it to another level. They played a lot of songs that I can't wait to hear recorded – I'll be checking often. I really enjoyed these guys, they are incredibly humble and passionate about their craft and I look forward to catching them when they come through New York again.