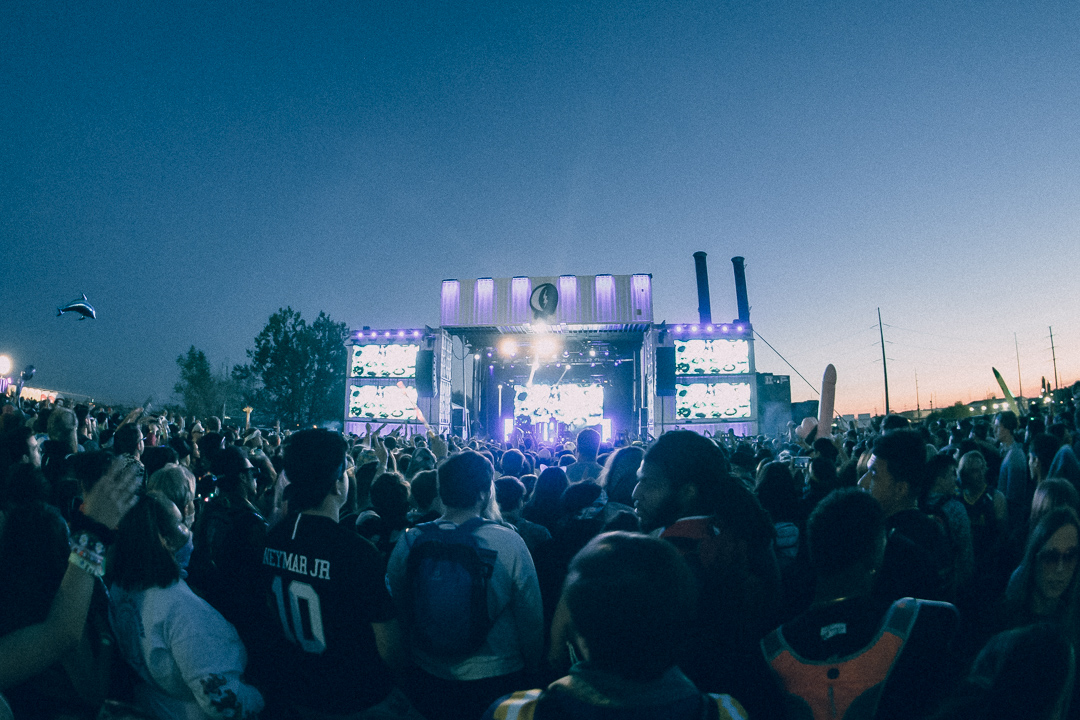 .       Photo Caption: Crowd overlooks massive production display at The Warf Stage
For its 7th year in a row, Mardi Gras World in New Orleans was transformed into a wild two days of incredible music, people, and unique art displays. This hometown event kicked off the city's festival season with gorgeous weather and the best party vibes that only NOLA had to offer.
Being a first-time to the city of New Orleans and Buku Fest, the minute I stepped foot onto the festival grounds I couldn't help but be completely blown away with the layout the event had set up. Forget everything you heard about outdoor warehouse raves, the Bukrewe production team knew exactly how to make things work out in their favor. With just enough distance between stages, running between sets like Griz at Power Plant and Excision at The Warf was a breeze. Not to mention the eye-catching decorations you could admire on your way there.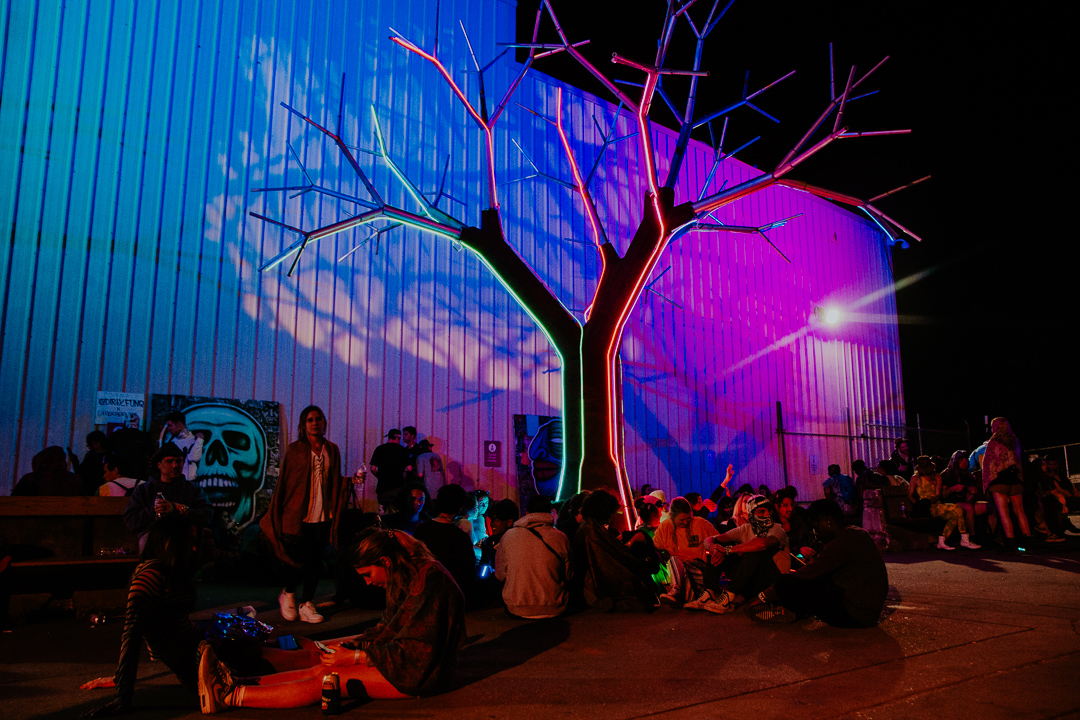 Photo caption: Attendees take a quick break under light up tree display
Not only was the production top notch, but the line-up for the event was another huge selling factor as well. Headlining this extensive list of artists were electronic acts such as Excision, RL Grime, Griz, and Dog Blood (Combo of Skrillex x Boyz Noize). A few notable hip-hop acts graced the stages as well, including the likes of ASAP Rocky, Suicide Boys, and Playboi Cardi.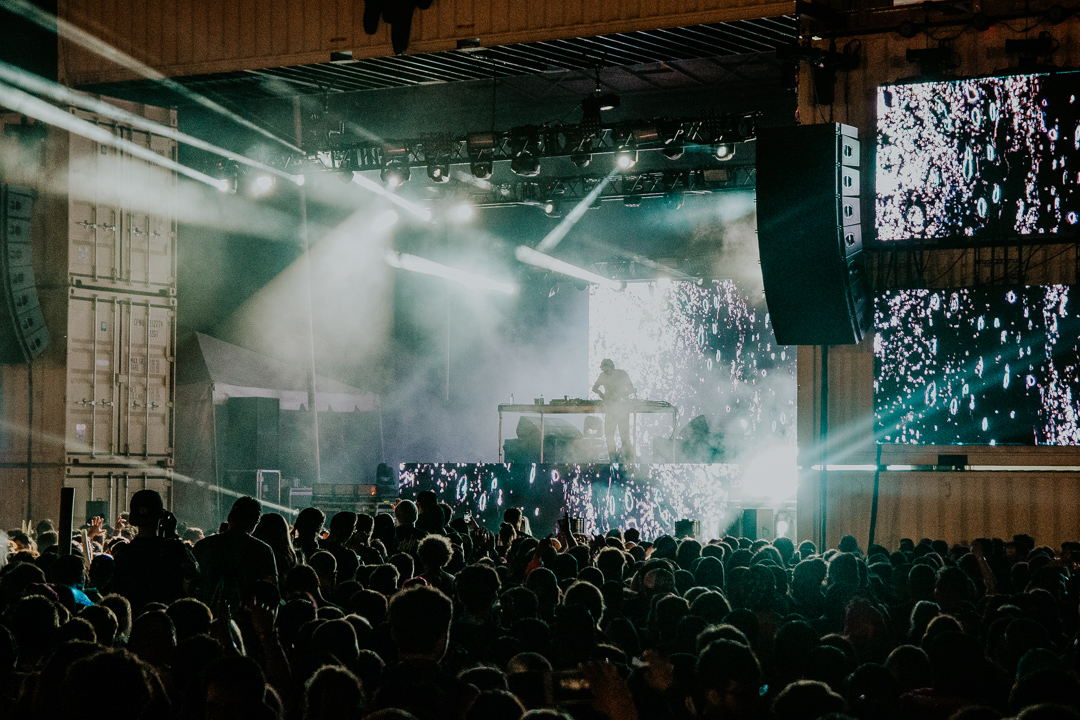 (Photo Caption: RL Grime closes his set at The Warf stage)
And of course, what's a great festival without some tasty food, out of all the vendors, I found myself taking a liking to the chicken and waffles offered by the stands.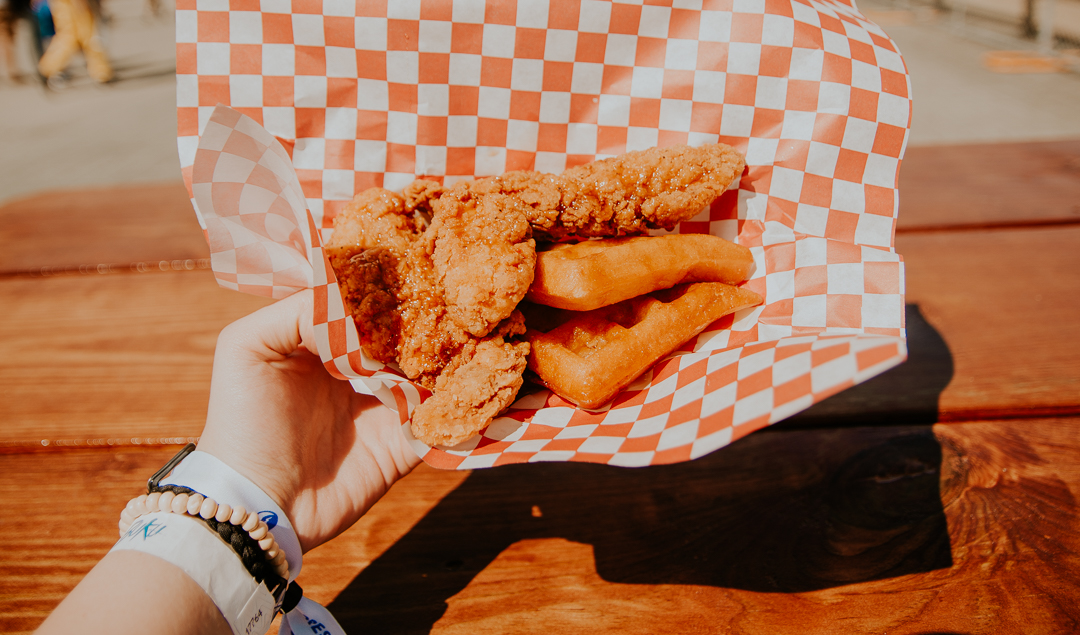 All in all, Buku won the hearts (and ears) of all those who attended. As the locals say, "Merci Buku!"
We'll definitely be back for round two next year!
Check out our full gallery from the fest below: