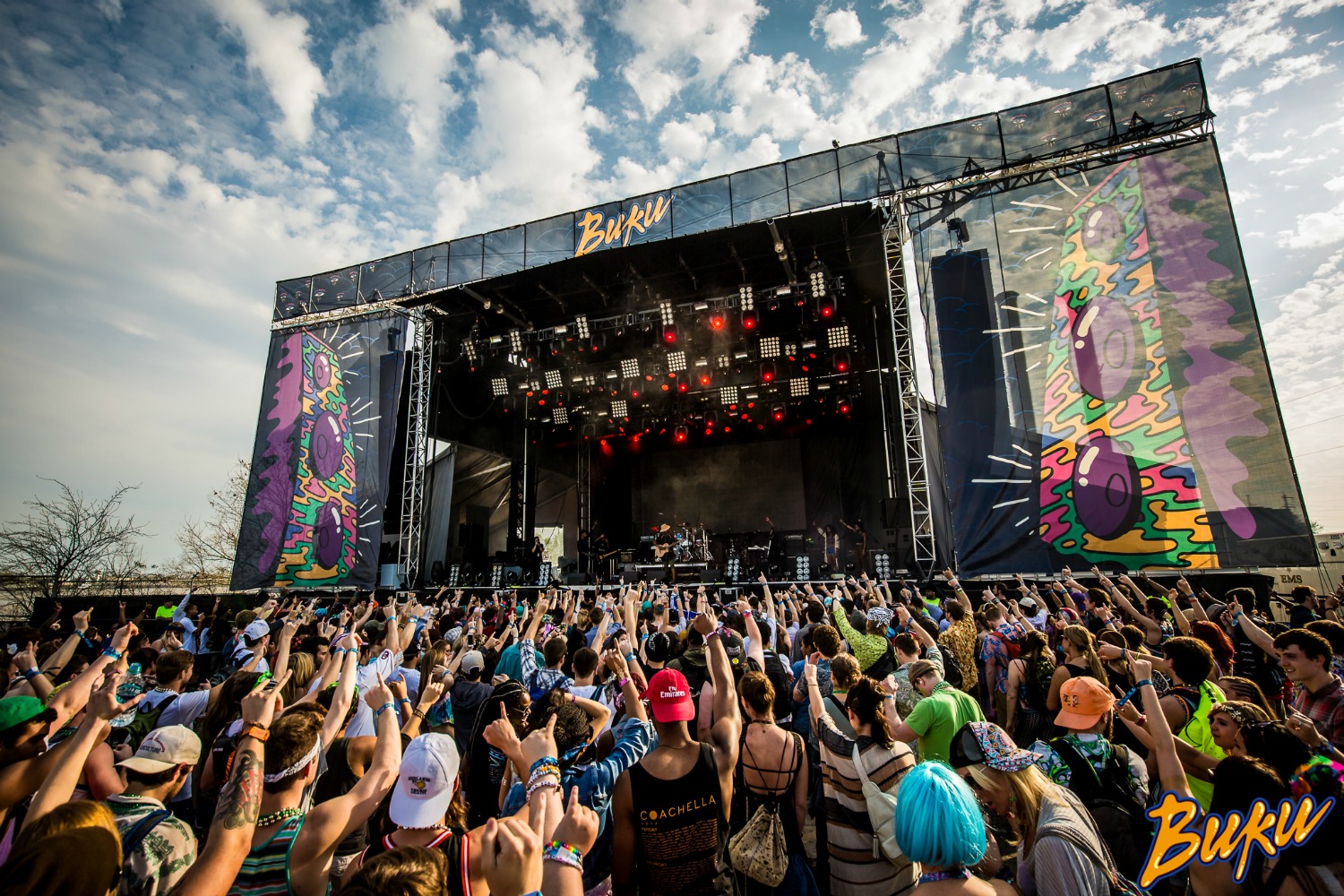 (Photo Credit: Alive Coverage)
New Orleans's 8th annual Buku Music and Arts Festival is a mere few weeks away, and both local and regional attendees are gearing up for what promises to be an adventurous two days of some of the hottest music, graffiti art, and NOLA style food the city has to offer.
2019's Buku Fest will again take place inside Mardi Grad world from March 22nd – March 23rd, transforming the 300,000 square foot warehouse space into an open oasis stacked with headliners such as Excision, and ASAP Rocky, along with wall to wall art from NOLA locals and food vendors to please tastebuds from here to across the Missippi River, which view overlooks the festival grounds.
Whether you're new to NOLA or not, Buku 2019 is offering something for every eager festival goer this March. Passes are selling out quick, with limited VIP options available.
Check out the full lineup for Buku below: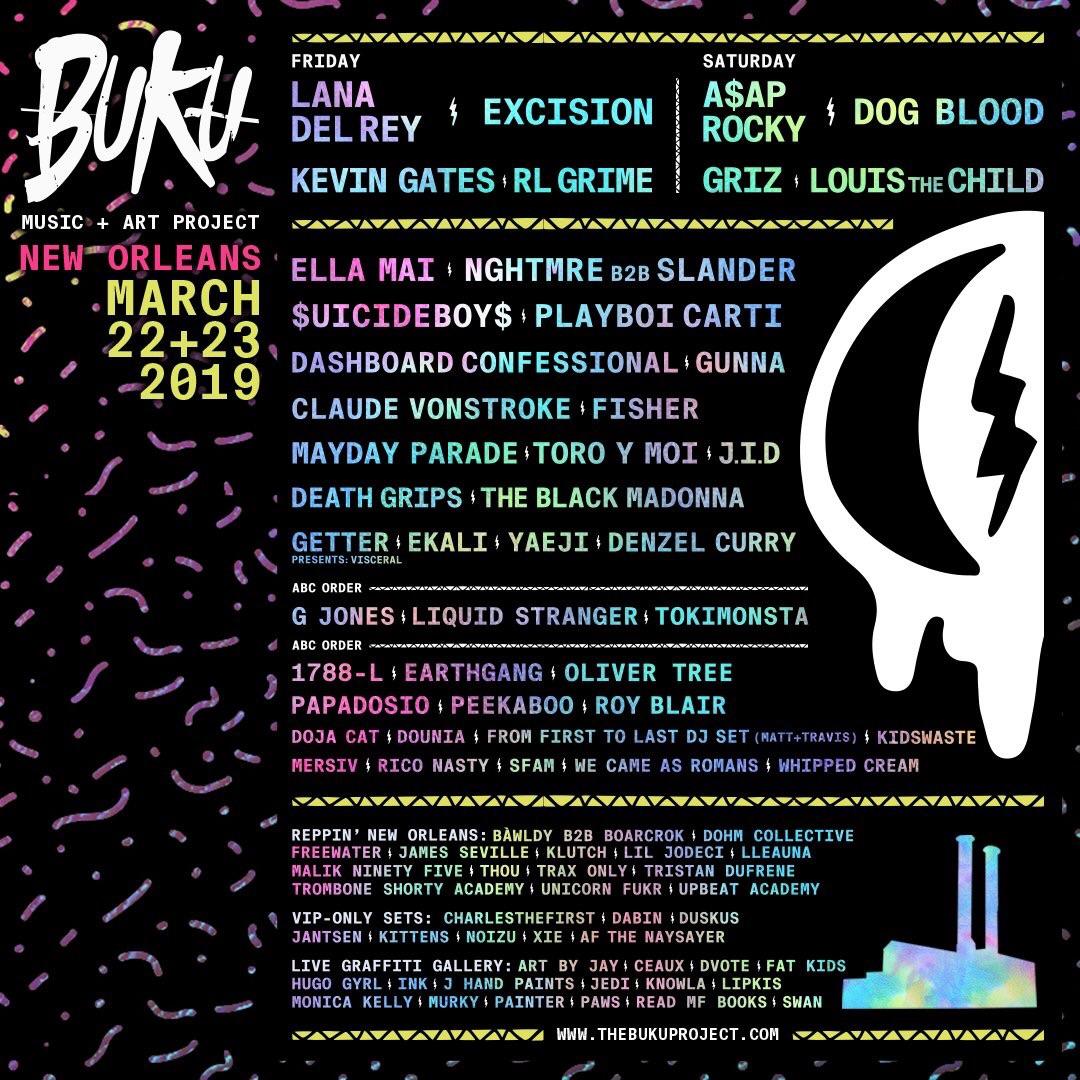 PASSES FOR BUKU 2019 CAN BE PURCHASED HERE!
CONNECT WITH BUKU MUSIC AND ARTS FESTIVAL