Sat at my desk, an email comes in about 1pm saying I'm photographing Ben Folds and CAKE at the largest venue here in Austin. I had an oh shit moment, totally forgetting that shooting this show was on my radar. So I did what any of us would, dip work early, get my gear ready, and then take the trek out this venue, as it is not easy to get to. Walk about to the press meeting spot, meet all my friends, talk shit for a few, then its the pit time.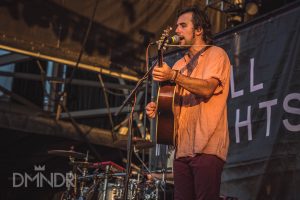 First, I have to admit, I forgot who Ben Folds was until I hit him up on Spotify right after finding out I was photographing, then had the face palm moment finally realizing who he is. Another surprising fact was that the opening band Tall Heights, the lead singer and guitarist is the guitarist for Ben Folds. Which blew my mind. Tall heights hailing from Boston, are a quiet band and only a 3 piece, but they sounded big. With a full chelo, acoustic guitar and drums were awesome to see.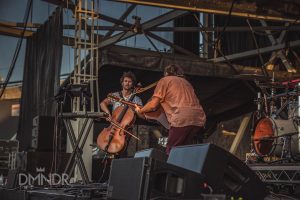 My manager is a huge Ben Folds fan, something I didn't know until I told her I was going. Even more surprising, is they both have the same personality, awkward and funny, but very intelligent. This was the first time I was able to photograph a full grand piano on stage, and was amazing. But us photographers were at the max for the pit, and we were limited to only shooting at the sides, but feel as if I was able to capture his sound through my photos. Overall a good set, even though the music isn't my go to sound.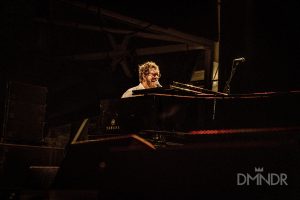 Then there was CAKE. My first memory of them was when I was about 12-13 year old. I was in England visiting my family, as thats we are all from. I was in this small town called Bath, at Virgin Records, and I heard this bands name before, but bought the cd. I remember it being something like Ive never heard before and it blew my shit. I must've listened to Prolonging The Magic then entire plane ride home on my CD player. This one of all their cds now live with my dad, the biggest music fan I know. Side note, found out this cute woman I work with used to date John McCrea, the lead singer… As they came on stage, I got slight goosebumps, just thinking back that I've been listening to them for well over 15 years now, and was curious to see how they got all their awkward sounds, then it finally made sense, MIND BLOWN. Normally we get to stay for the show after the 3 song shooting limit, but we were all kicked out unless you bought a ticket. Wish sucked, because I would have loved to stay and watch them, but shit happens right?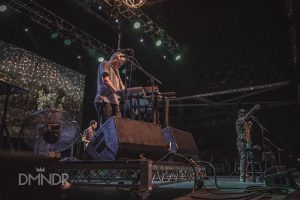 All in all, a solid show. I had my cake and ate it too. Though, I wish they were playing in a more intimate venue. For a stadium that can house roughly 8,000 people, I would say there were only about 2,000. 10/10 would see again, and so should you. Also, these bands are house hold names, so I don't have to tell you to check them out.