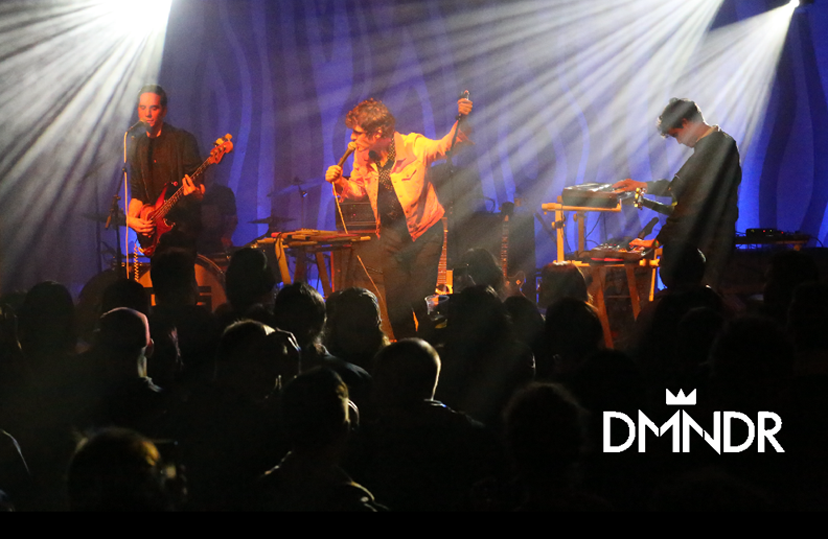 Electro-Rock band Hustle and Drone opened for The Dig at Portland, Oregon's Doug Fir Lounge and hammered the full house crowd with their grinding growling bass lines and a bewildering array of electronic keyboard and synthesizer melodies and fills. Add in their three blended vocals and it made for a hard-hitting and slamming the first set.
Hustle and Drone are from Portland and describe themselves as a "beat-based trio" and have three releases to date, "Hustle and Drone", "Holyland", and their newest, "Lonely Times',  released in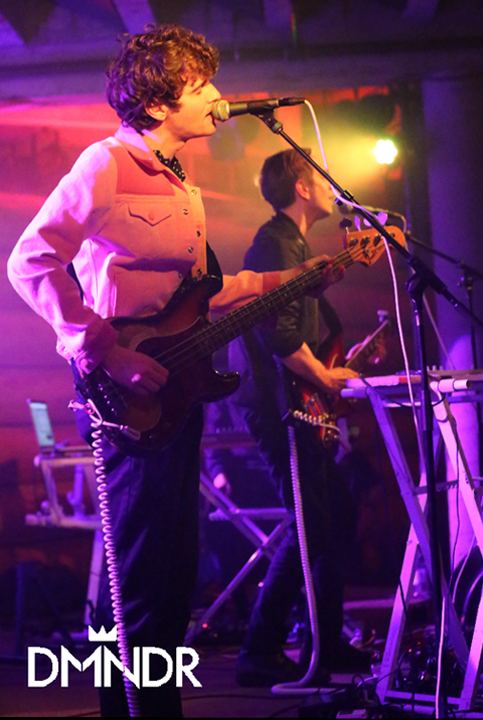 November 2018. Both keyboardists play an assortment of keyboard/electric pianos and synthesizers that are computer controlled.
Their bass player also plays a small keyboard and doubles as their lead electric guitar player and utilizes a complete set of foot pedal sound controls. They rocked the house and had the crowd in a frenzied state with their closing number, "I Want To Fuck You". And that pretty much said it all!
Headlining the show was The Dig. Their music and sound can best be described as a moody, angsty alternative rock flow. The Dig is a well-established band that started out in New York and recently pulled up roots and moved to LA. They have five albums and EP's to their credit, "GGOOLLDD-Teeth, (EP), "Typhoon-Offerings", "River Whyless-Kindness, A Rebel", "Valley Queen-Supergiant" and their most recent release, "Moonlight Baby/Afternoon With Caroline". They also have released a special physical edition of "El Dig: A Year of Music" on 12'vynil that features high-quality digital downloads.
As they played, it was clear that the crowd knew the songs and were frequently singing along. The Dig is a four-piece outfit with three keyboardists. They also double on guitars and bass and join in with the vocal blends. Holding it all down in the rear is the drummer with a metronome-like beat. The crowd was loud and enthusiastic for both band's performances and really either of them could have been the headliners and packed the house!
Connect with Hustle and Drone:
Check out our full gallery of the show below: