On Friday night, the 19th of October, 2018, The Sugaray Rayford Band appeared at the No Vacancy Lounge in Portland, Oregon as part of his Pacific Northwest Tour. Opening for the Sugaray Rayford Band was Dante Zapata, acoustic singer and guitarist performing a mix of Blues, Soul and Groove to warm up the crowd. Once his set was finished it was time for the main event, The Sugaray Rayford Band.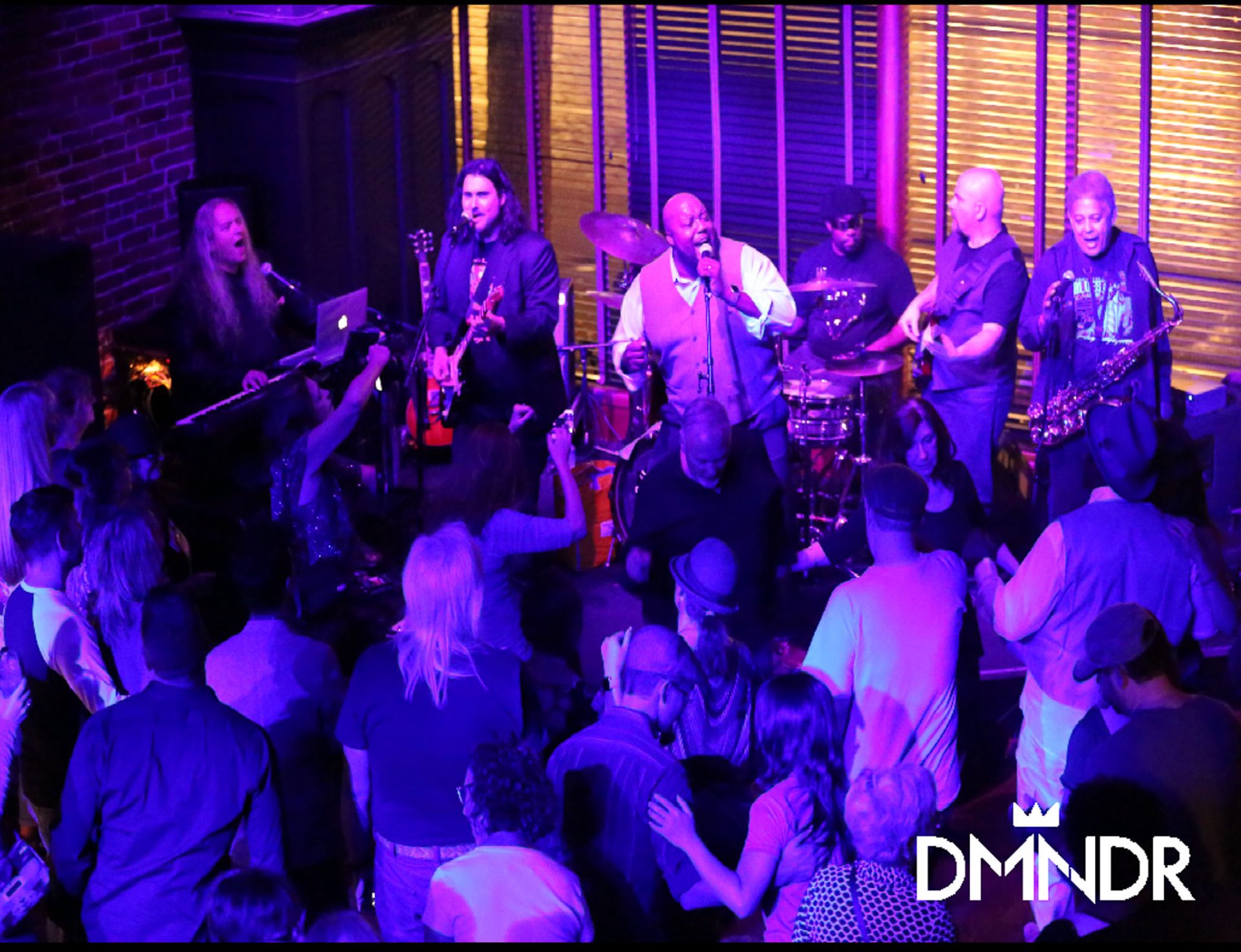 The Sugaray Rayford Band is an all-star group headed up by the "Big Man" Sugaray Rayford. At 6 ft 5 inches tall and LARGE, Sugaray can be an imposing and even intimidating presence to those he meets. But nothing could be further from the truth! He is one of the most welcoming people you could ever meet and draws everyone towards him with his charisma. On stage he is a tour de force and dominates the show and crowd. He's the Lebron James of the Blues and will give you a triple double every show. That's singing, dancing and showmanship. He's a hurricane and a Texas tornado all rolled into one. Think of a combo of Lebron James throwing down a power dunk, James Brown dominating a crowd, Texas Roadhouse and a Pentacostal Tent.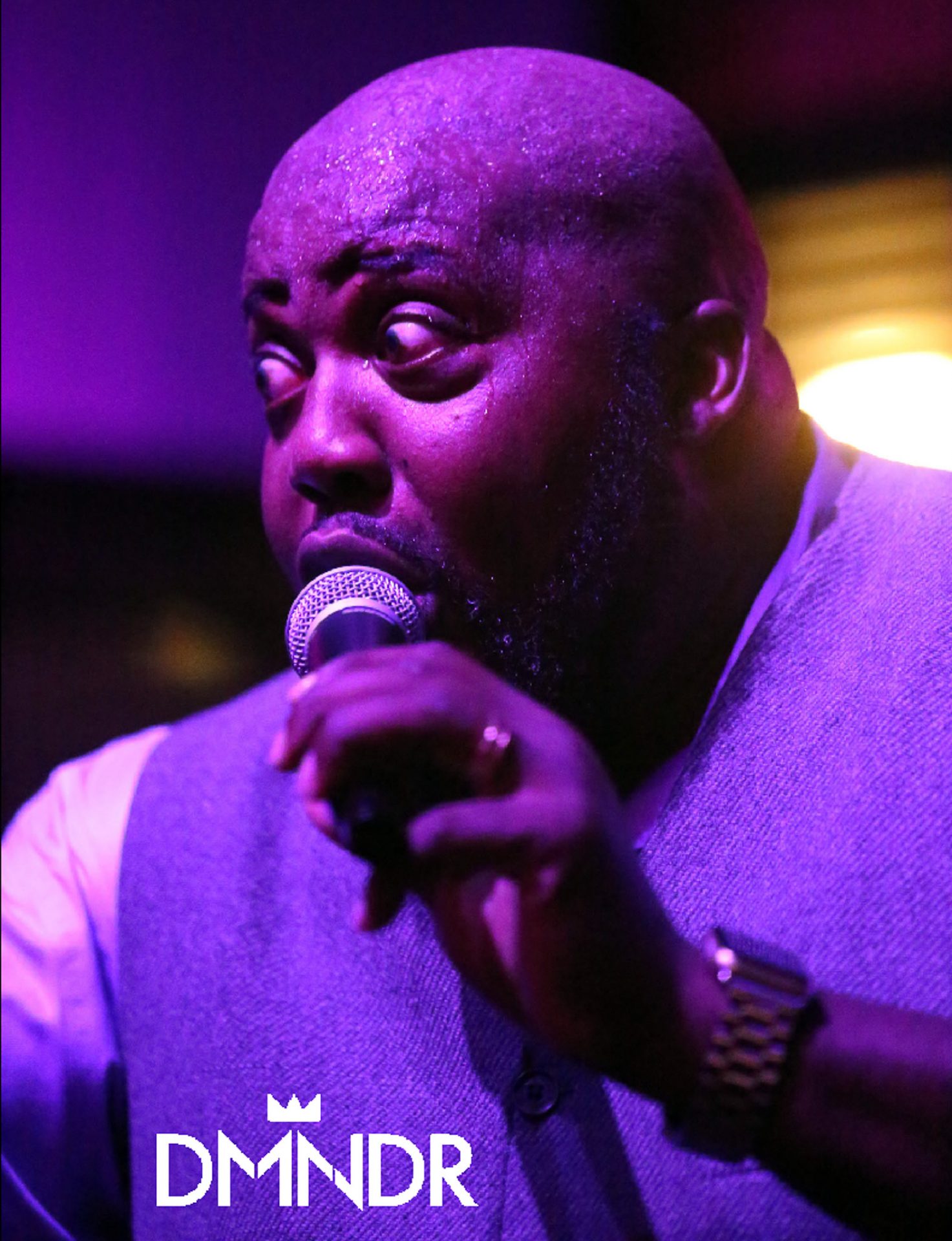 Revival Preacher all rolled into one and THAT'S Sugaray Rayford! When you go to see Sugaray, you're not going for a show, you're going for a PARTY! And he tells the crowd directly. He says to the crowd, "This ain't no show, this is a party. I wanna see titties jigglin' an asses wigglin". And the band starts with a stanza of "Baby Got Back", "I like big butts and I cannot lie.…….36-24-38…..only if she's 5' 2". And they have a laugh then dive right into the Blues.
The Sugaray Rayford Band is Sugaray Rayford as lead singer and Bandleader. Drake "Munkihaid" Shining on keyboards and vocals, Alan Markel on bass and Lavell Jones on drums. On sax and vocals is Allan Walker (the last original band player) and the newest addition to the band is Allister Green on guitar and vocals. The band is an all-star band headed up by an all-star. Drake Shining has performed with some of the biggest names in the business including Deep Purple and Al Green. Allister Green came over from The Alan Parsons Project, Lavell Jones has been with Neil Diamiond, Seal, and Genuwine. In addition he is the younger cousin of the legendary blue harmonica play Little Walter. Allan Markel has been backing the Latin Jazz powerhouse percussionist Raphael Cruz. Allen Walker has a long background in Jazz and has done arrangements on a number of Jane Fonda videos.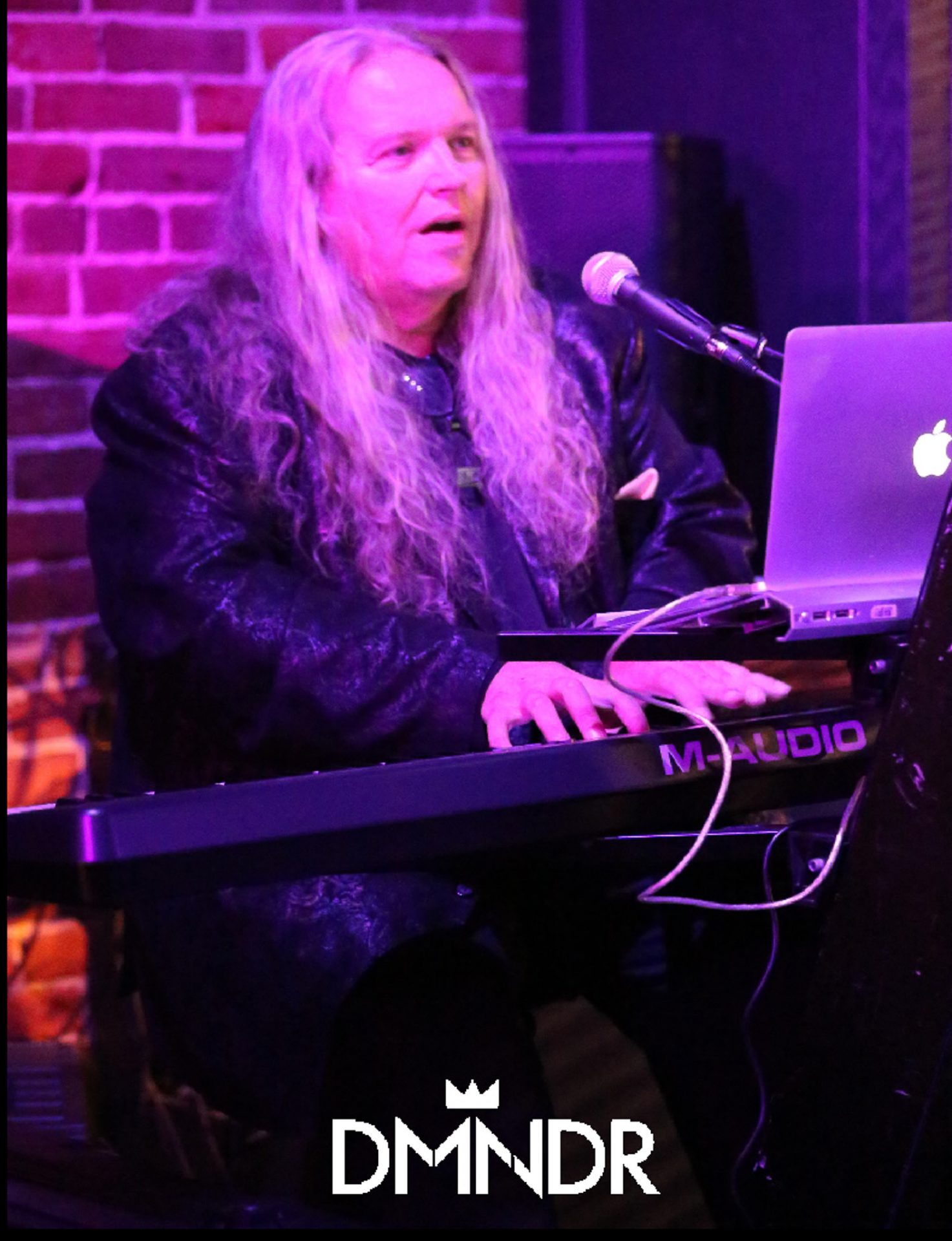 The star of the band is Sugaray. Sugaray hails from Tyler, Texas and grew up drumming and singing in the Bethel Temple Church of God in Christ in Tyler, Texas. The Gospel music influence can be clearly heard when he performs today. His family then moved to San Diego and he became involved with R&B, Funk and the Blues. He realized than that the blues were where he should focus. His climb to prominence began with the Aunt Kizzy's Boys Band. They performed at the International Blues Competition in Memphis where he was "discovered" by Randy Chortkoff of Delta Groove Productions in Los Angeles. He then made the shift to Los Angeles and the LA Blues scene. And became the lead singer for Delta Groove's flagship band, The Mannish Boys. Along with this he began touring internationally with The Igor Prado Band and others.