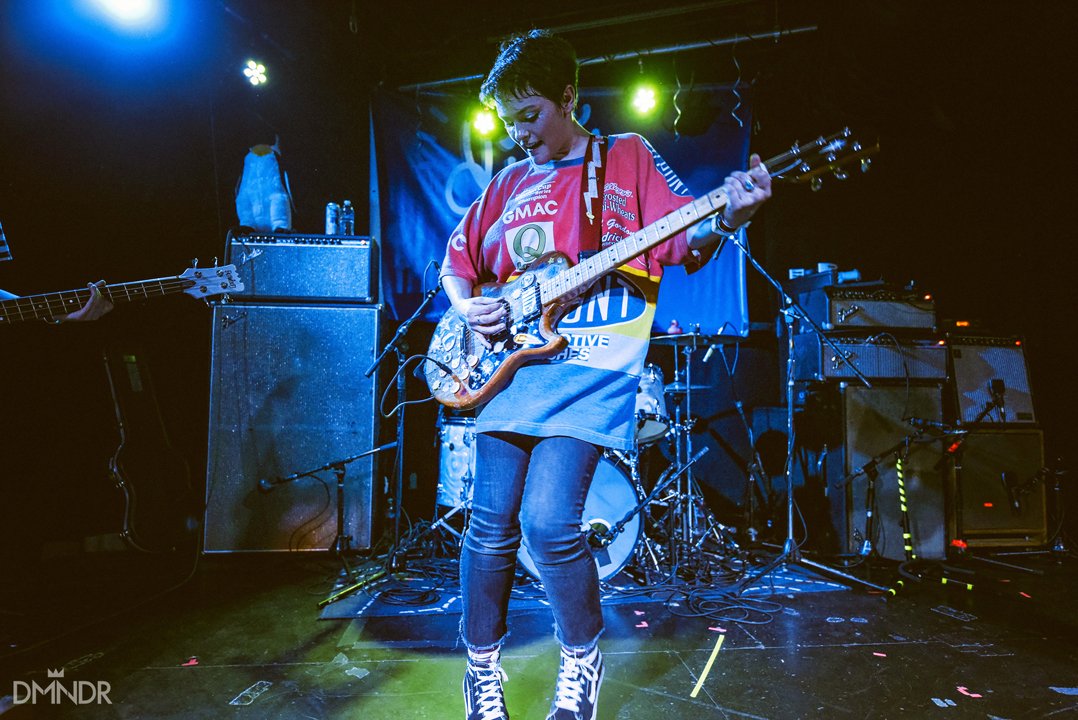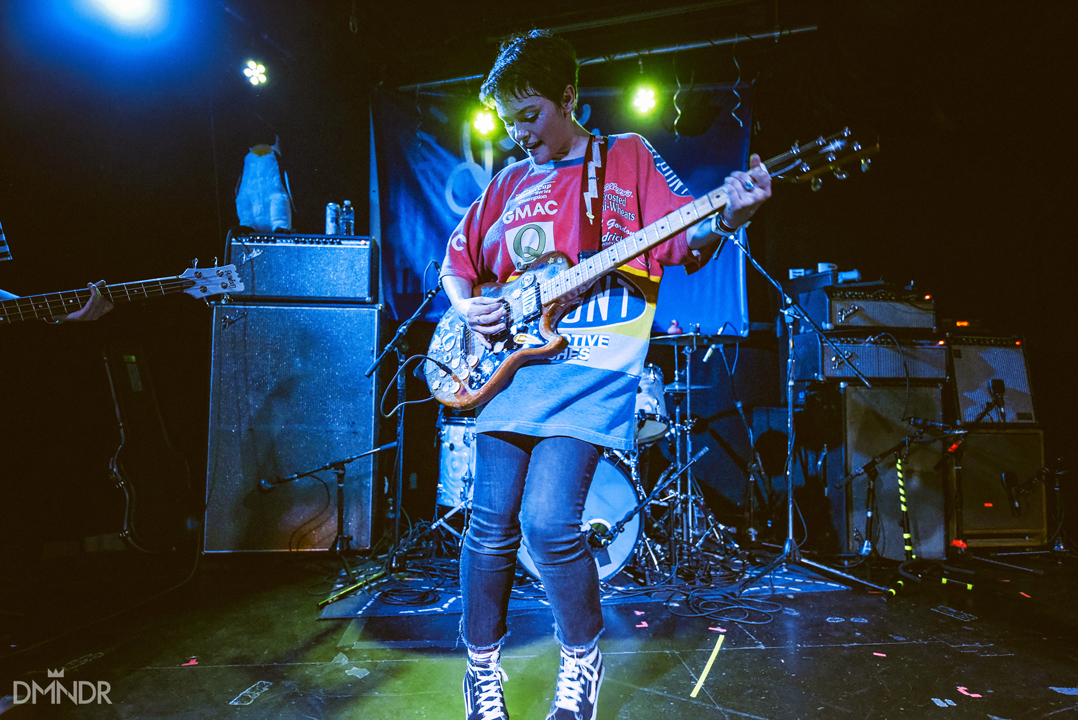 Alex Luciano of Diet Cig actually levitates while she's performing; there are moments when her entire body hangs above the ground, a huge smile splashed across her face as she shreds her guitar. Then she continues leaping around the stage, kicking and prancing like a magical fairy. I've never seen someone perform with such joy and enthusiasm; her charisma is contagious, and she makes the entire crowd feel like she cares about them, like she is all of our best friends.
At a sold-out show on a Sunday in Seattle, Alex yells at the crowd, "rock and roll is for everyone!" She encourages us to start a band of our own with our friends. It's refreshing to see a musician who tries to negate the exclusivity that shrouds a lot of the music industry. Alex is right; rock and roll should be for everyone. It should be about sweat, and laughter, and throwing one's body all over the place. It should be about standing up to the man, saying how you feel without hesitation, and playing loudly and badly if you want to.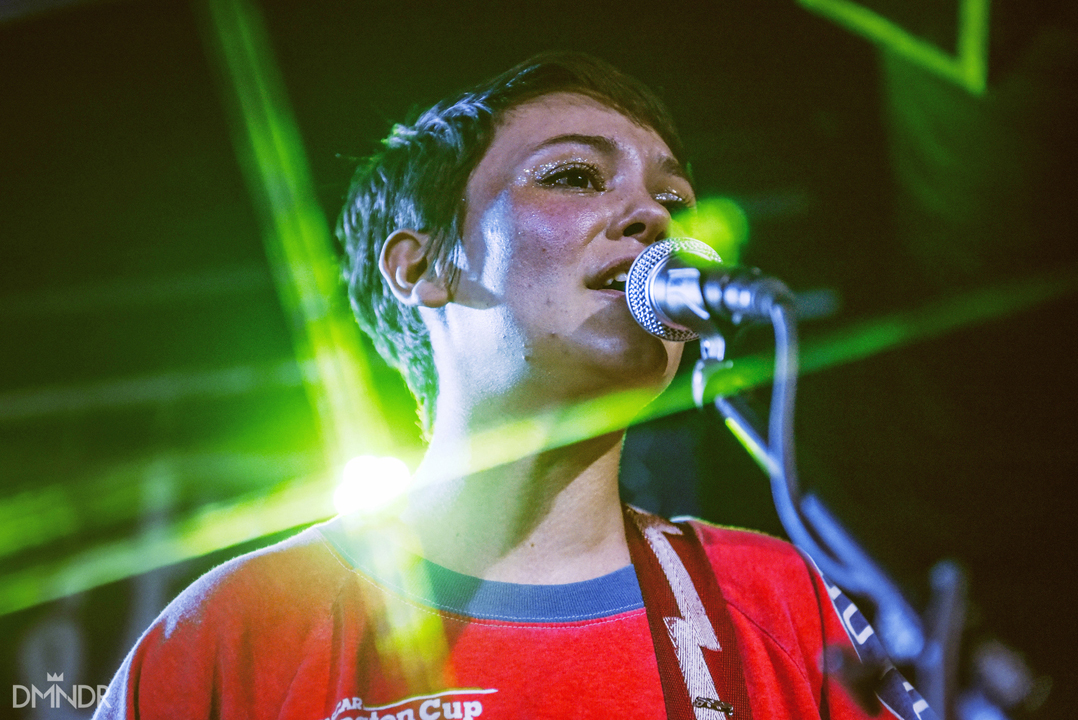 This tone of inclusivity and thoughtfulness continues when Alex makes it clear to the crowd that Diet Cig's shows are a safe space; she welcomes people of all gender identities, tells everyone to respect each other's personal body space, and reassures us that if we are made to feel uncomfortable in any way by another person, that person will be removed. Wow! The members of Diet Cig know what's up, and should be an example to all other bands of how to interact with a crowd. Musicians on stage have a certain power; the crowd is there to see them, we believe in them and want to listen to them. It's their responsibility to set clear intentions, communicate with the crowd, and help reshape misogynistic tendencies within the music industry and public event spaces.
Long story short, Diet Cig puts on a fantastic show; opening performances by The Spook School and Seattle's very own Great Grandpa were fantastic as well, and the night ended with nothing but good vibes.
Check out the full gallery from the show below:
Diet Cig Links: