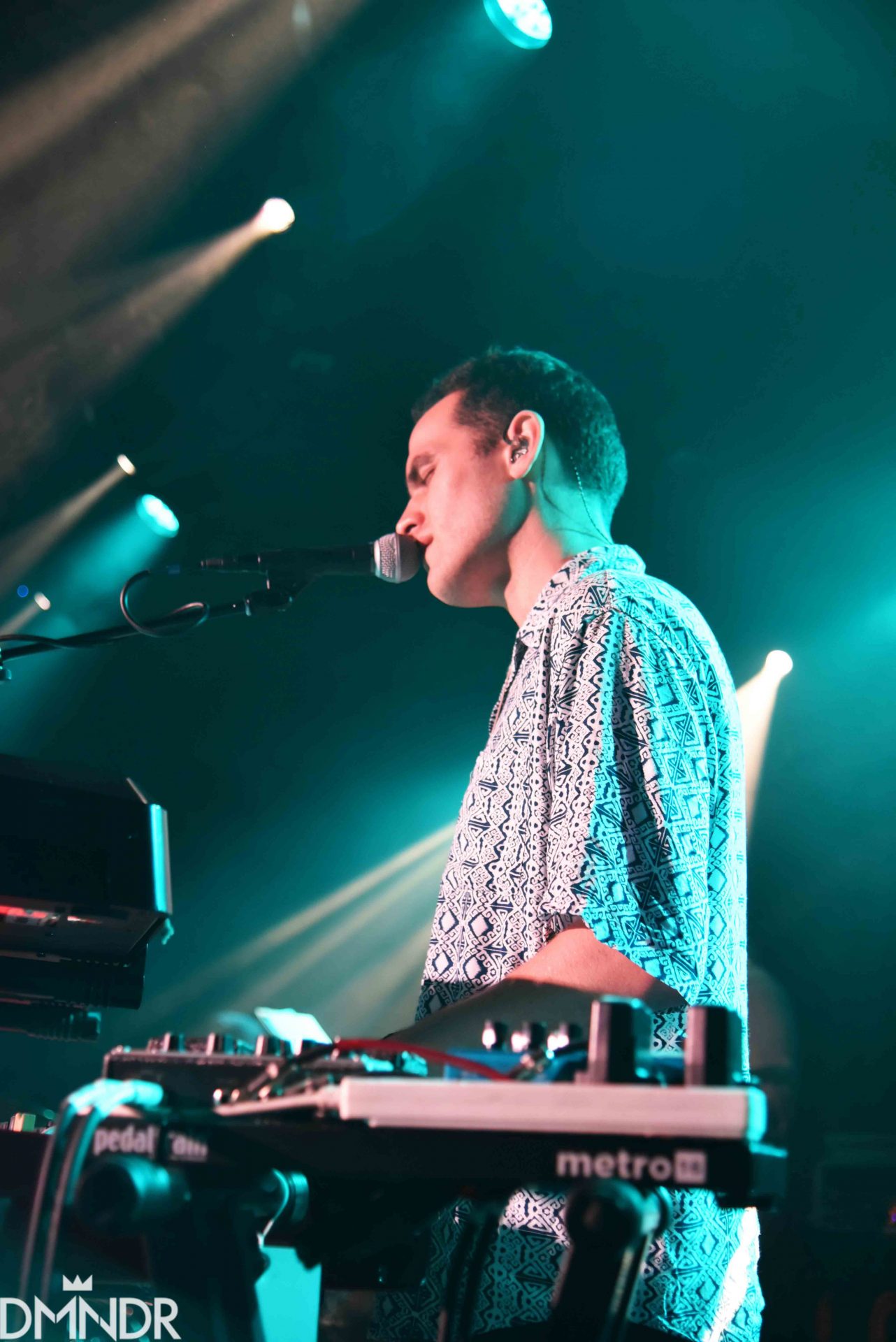 Jordan Rakei's sold-out performance at Union Stage was the auditory equivalent of a summer breeze blowing through your hair or a bead of sweat trickling down your skin.
His soulful lyrics paired with buttery vocals evoked the excitement of traveling somewhere exotic with the familiarity of returning home. Though not the most flashy or visual performer, Rakei won the audience over with his humble and genuine demeanor. He often sang with his eyes closed and gave bashful, boyish smiles in-between songs (especially after woos from the ladies in the audience).
However, the show was not simply to please the crowd. It was very clear that Rakei was also there to share a very personal part of himself, which made the show feel deeply intimate and believable. He did not rely on the positive feedback or encouragement from the audience to maintain his intoxicating energy on stage.
Check out the full gallery of images below: