Philadelphia might have been getting buried in snow on the cold first day of spring but the temperature was definitely on the rise inside the Philadelphia Fillmore concert venue. A sold-out crowd funneled in the doors of the venue, shed the winter coats and snow boots for halter-tops and high heels and took to the dance floor. The City of Angels native Miguel brought his own West Coast R&B heatwave to the stage melting away the outside world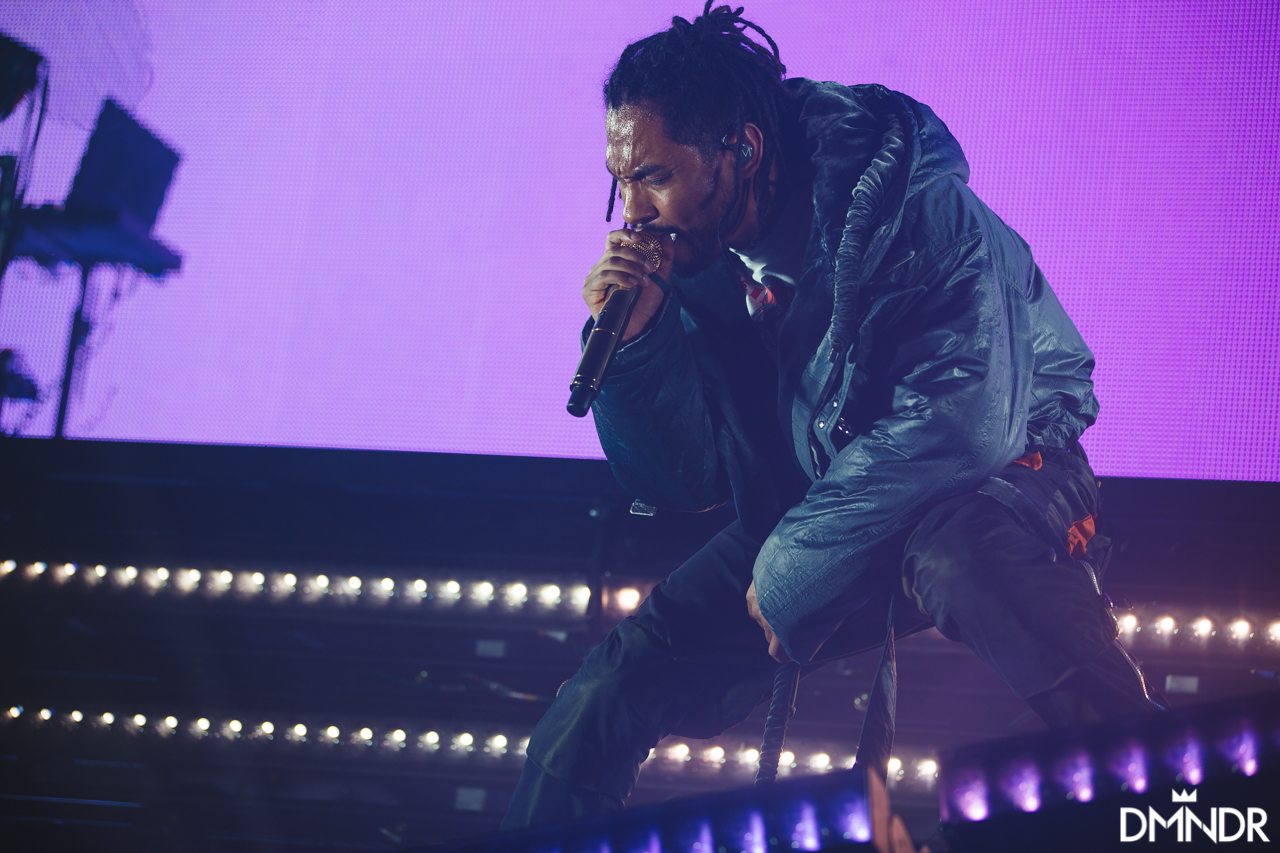 Things got started with the soul stylings of Nonchalant Savant, Miguel's younger brother, who laid a calm cool vibe that didn't feel anything like a younger sibling living in the looming shadow of success. His music strongly resonated with the audience and surely will have some awesome projects in the future. For now start off with his track "Mixed Signals" and see for yourself.
Next up was Inglewood California's Top Dawg Entertainment Signee SiR. Burning down tracks from his latest release November album. SiR makes some seriously smooth R&B grooves intended for cruising between Cali palm trees with the seat back. Personally what sets his music aside form others in the game is the drums on his tracks. TDE producers know what they are doing on the drum machines on their Hip-Hop releases and the same is true here. Slightly harder hitting for R&B but that is what makes for gentle transition between SiR and ScHoolboy Q on the "Something Foreign" track.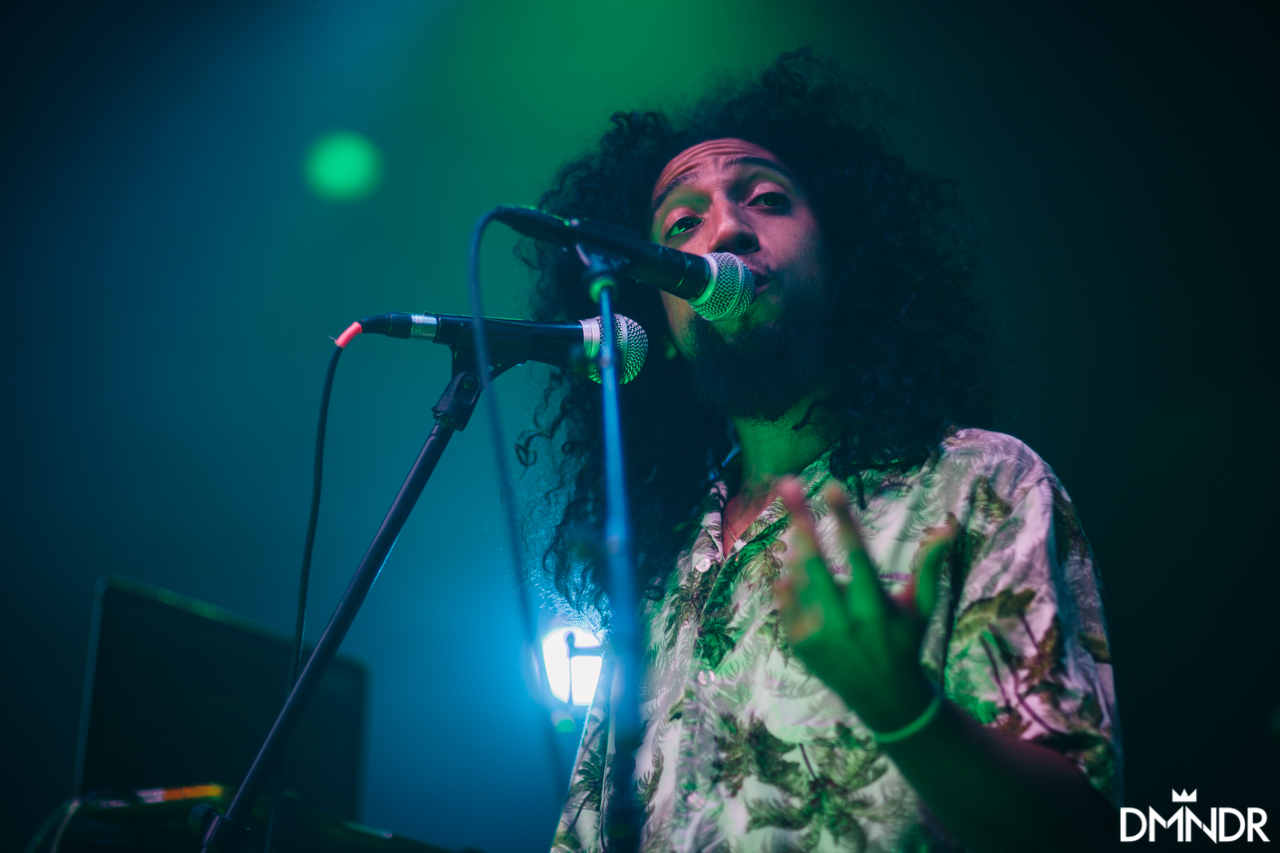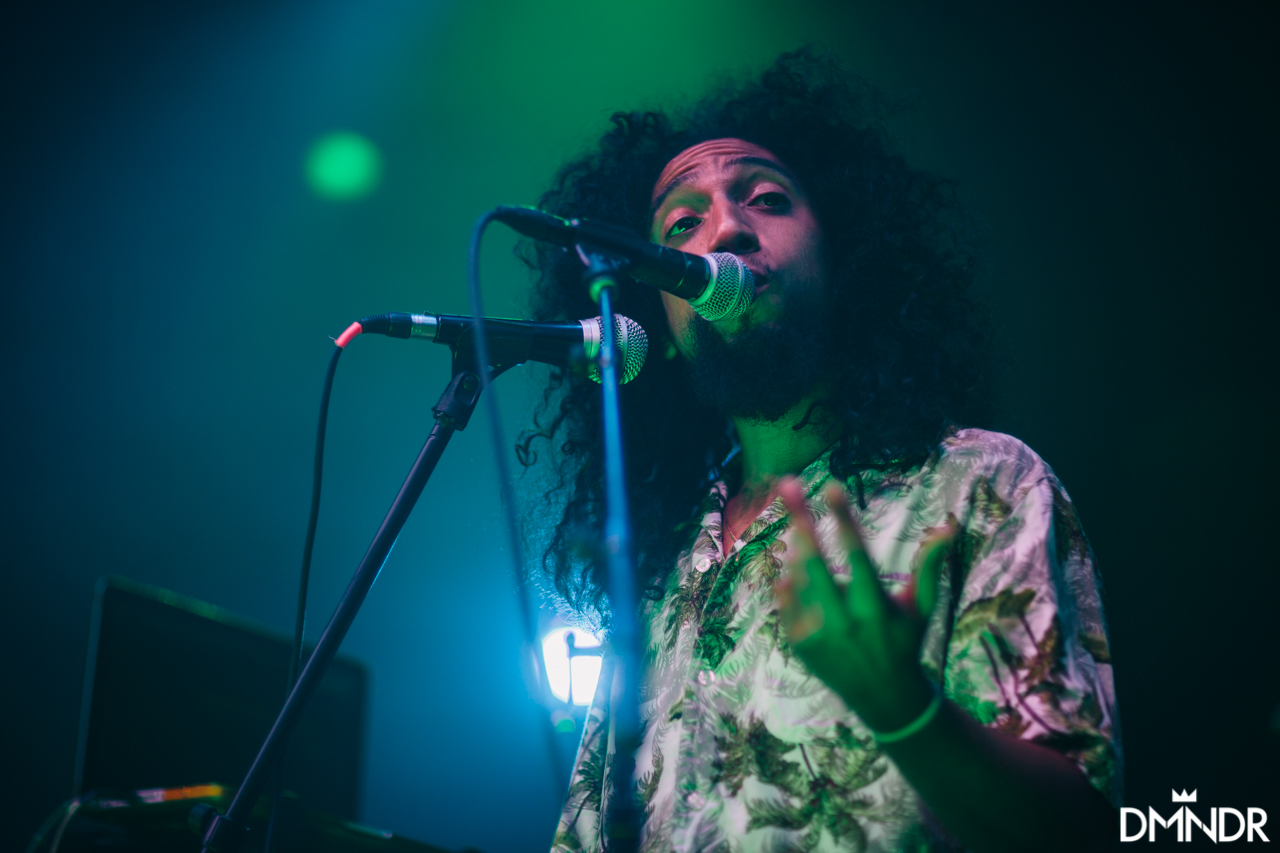 Miguel's set started and it was everything one would come to expect at this point in his caree. The tour shares the name of Miguel's fourth album he just released, War & Leisure. The name makes perfect sense when you put tracks "Now" and "Come Through and Chill" side by side. "Now" shows us that he is not afraid to be a voice in the Resistance standing up for Dreamers, Immigrants, and Black Lives Matter, while "Come Through and Chill" shows us that Miguel is still the smooth talker we have known since 2010.
Check out our full gallery from the show below: