LORD AMIGHTY! I HAVE BEEN BLESSED! And I say that in the MOST REVERENT way! As I have seen the REVEREND HIMSELF! The Reverend Horton Heat that is.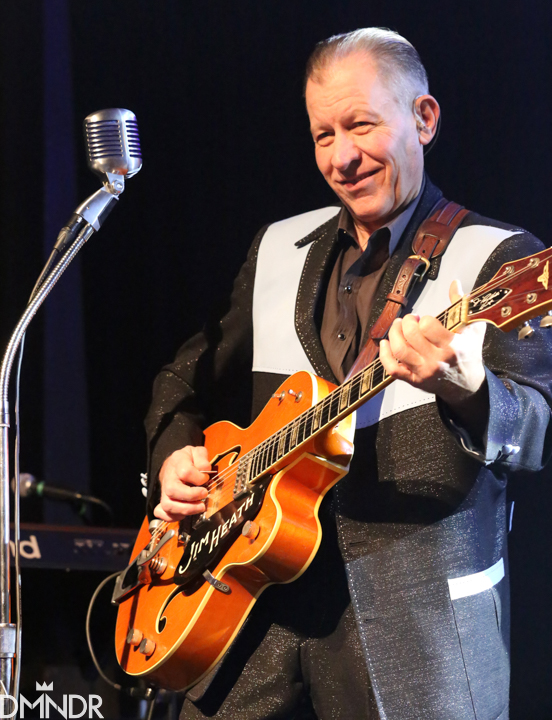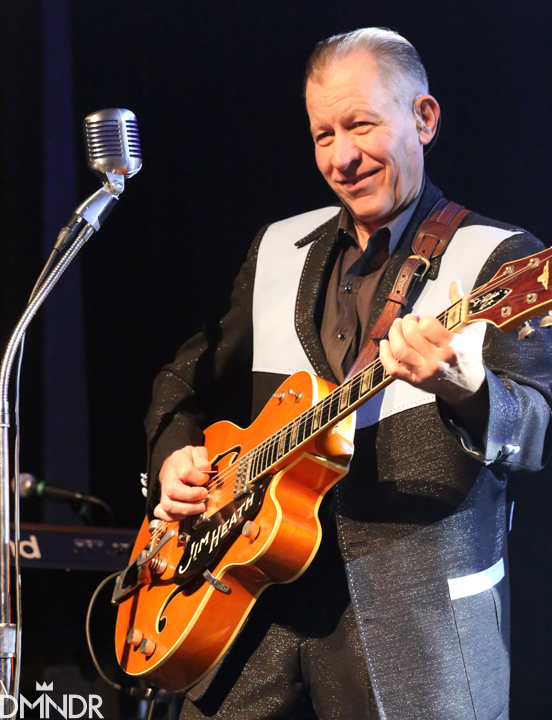 From leading off with the Guitar Hero video game anthem,"Psychobilly Freakout" to climbing up and standing on bass player Jimbo Wallace's upright acoustic bass on "The Devil's Chasing Me", The "Reverend" Jim Heath was resplendent in his shiny, glittery suit, with his signature orange Gretsch guitar and singing on an old-school Shure 55 stage mic. This show took place on Thursday night, January 18, 2018, at the Wonder Ballroom in Portland, Oregon. The Reverend Horton Heat band is The "Reverend", Jim Heath on lead guitar and vocals, Jimbo Wallace on upright bass and vocals, Arjuna "RJ" Contreras on drums and Tim Alexander on keyboards/piano. Primarily a trio, the band has added a keyboardist for this tour. The band is a working band and tours incessantly playing primarily medium-sized halls and festivals. They travel on their own tour bus and equipment trailer. There have been several different drummers and keyboardists, but the core of Jim Heath and Jimbo Wallace has remained the same since the late 80's.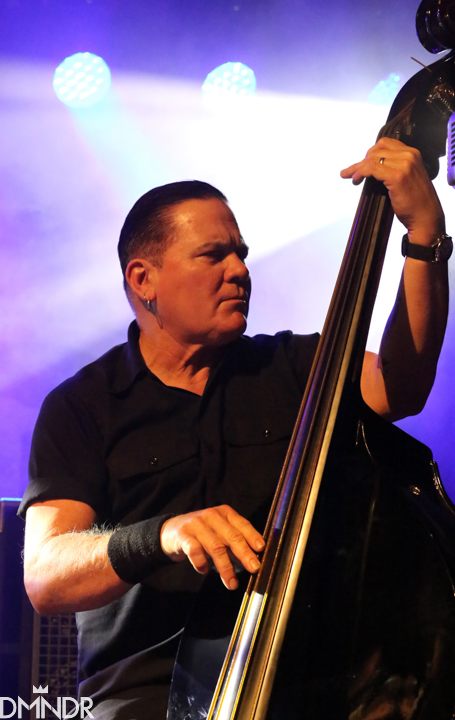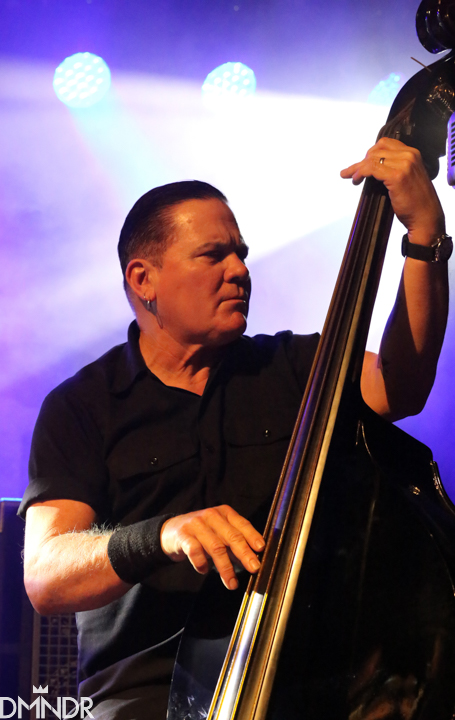 The Reverend Horton Heat is legendary in the Psychobilly genre. With a long career dating to the late 70's, Jim Heath has literally done it all. With his volatile songs with cutting, sarcastic and clever lyrics having been used in everything from PS2 video games, to Guitar Hero, movie appearances (Love and a .45), eleven studio albums, ten singles, numerous collections and compilations, a variety of soundtracks and music videos there isn't something the band hasn't done.
The Reverend Horton Heat originated in Dallas, Texas from the re-emerging Cle Ellum music scene in the late 70's and early 80's. With a mix of traditional rockabilly and incendiary punk rock, the band amps up the sound and style like it's on steroids and even regularly plays Motorhead's Ace of Spades (If you can picture that with a hollow-body guitar and upright bass. Lemme would be proud of that). Making the sound go is Jimbo's frenetic slap-bass on his big upright. The slap-bass technique involves hitting the strings in such a way that the string actually hits the fingerboard producing a "clicking" effect to the sound that is unique to Rockabilly and Psychobilly. Jimbo has been with the band since 1989.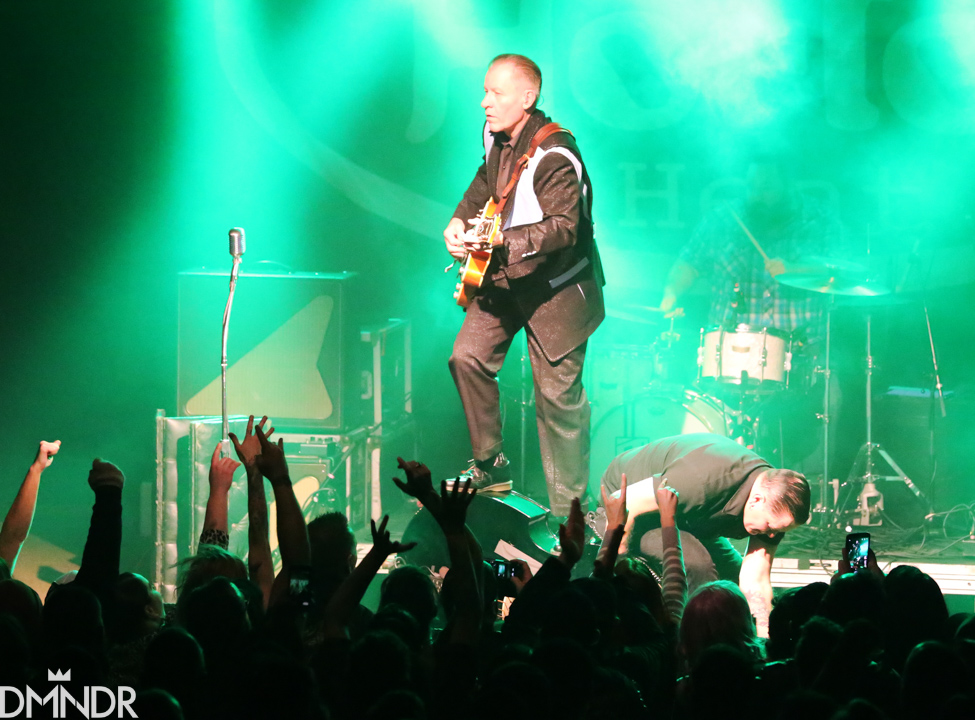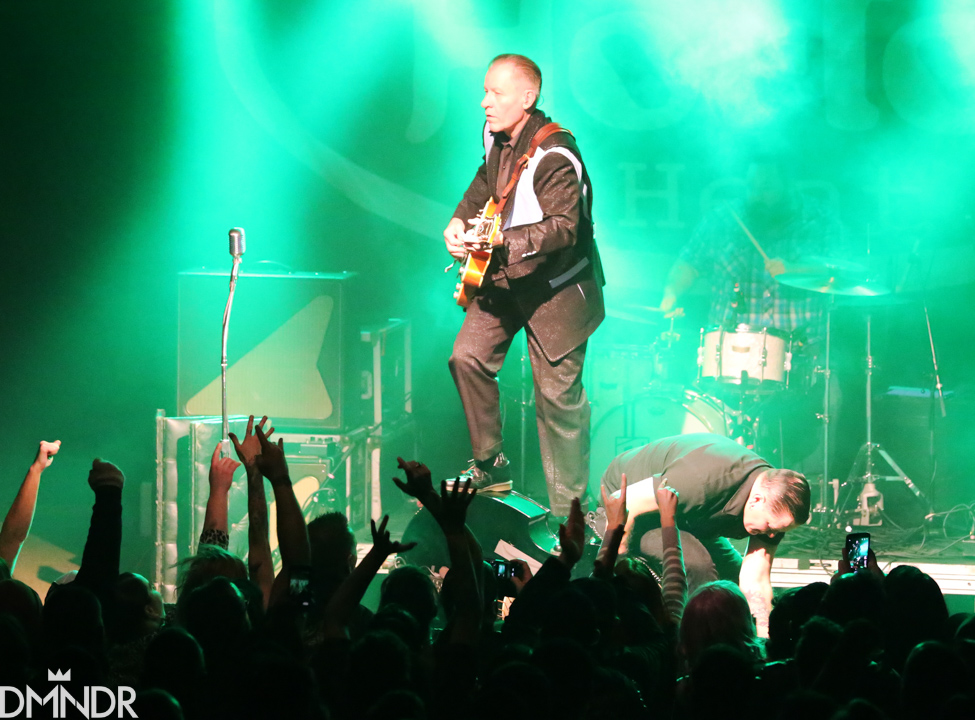 Psychobilly is Rockabilly amped up to the extreme with equal parts of punk rock, blues, swing, and country added in. Song topics often feature references to the Devil, fast cars (or crappy cars, like in "Galaxy 500"), drugs, evil women, honky-tonks and horror films. It's been said that attending a Reverend Horton Heat show is a baptism by fire. Well, on this night this writer certainly experienced all that and emerged just slightly singed for the effort.