Strict Standards: Only variables should be passed by reference in /home/www/apps/php/www.dmndr.com/wp-content/plugins/simple-social-buttons/simple-social-buttons.php on line 281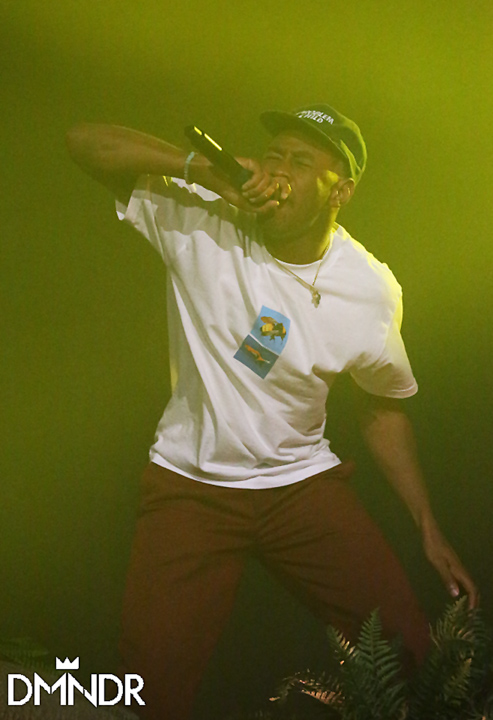 The crowd was large and the line was long to get into Portland, Oregon's Veteran's Memorial Coliseum to see the Tyler, the Creator show featuring Vince Staples as an opener. Veteran's Memorial Coliseum is part of the Rose Quarter event center that includes the present day home of the National Basketball Association Portland Trailblazers Moda Center arena. The Coliseum is the previous home of the Trailblazers where they won their only NBA title in 1977 with the team that featured center Bill Walton. The Coliseum now houses the Portland Winterhawk hockey team and is an event arena. This show took place on Saturday evening. Opening the show was Vince Staples. Staples is a rising Hip-Hop artist with two albums under his belt and was featured on Common's 2014 BET Award-winning track, "Kingdom". He is on tour supporting his newest release, "Big Fish Theory". During the show he electrified the crowd with his rap cadences, lyrics and prowling moves on around the stage.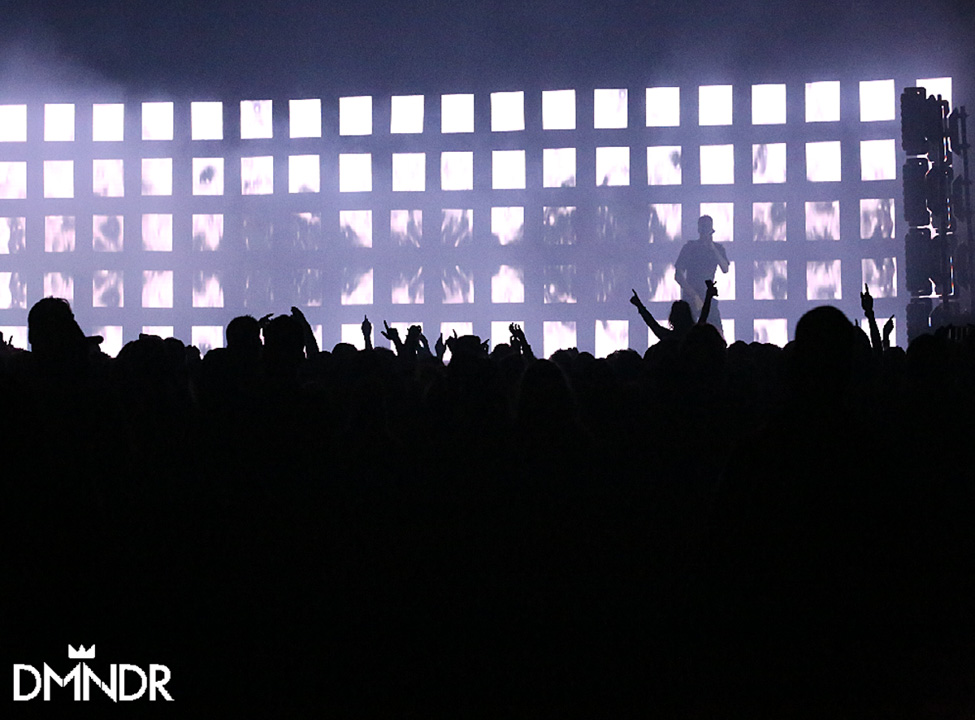 Headlining the show was Tyler, the Creator. Tyler, the Creator is a two-time Grammy Award-nominated rapper, has had five MTV Award wins, multiple other award nominations and collaborations. He is a music video producer and has appeared on multiple late-night TV shows and has been the featured guest on TV shows that include Ridiculousness and Punk'd. He has four studio albums of his own and three other collaboration albums. He is presently on tour in support of his most recent album, "Flower Boy". On stage Tyler, the Creator commands the crowd. He molds them like putty in his hands. He knows how to thoroughly work a crowd. He prowls, lurks, poses and invites the crowd to immerse themselves in his flow, cadence, and sound. And that's exactly what took place with the crowd roaring to his sound, rap, lyrics, tone, and moves. The crowd was immersed and caught up in all of it and thrilled to see Tyler, the Creator live on stage in Portland at the Memorial Coliseum.