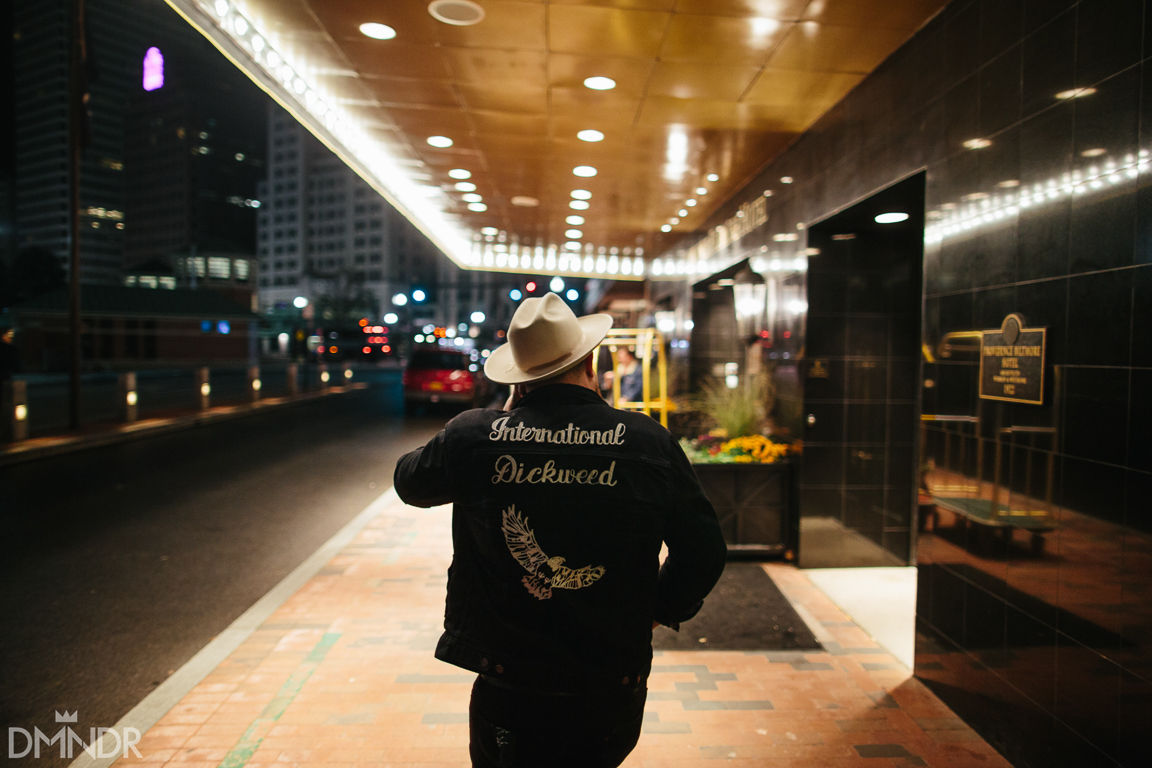 Nathaniel Rateliff & the Night Sweats have always been an enigma to me. All my friends that enjoy music love him and told me I should listen to his album. But for some reason I never sat down with the self titled project and took it all in. I think I figured it out last night; he is a must see live show. It's a real toe tapping good time that somewhere along the line turns into full fledged "foot stomping to the beat" kind of ordeal. I had a blast covering the sold out show at Lupo's Heartbreak Hotel in Providence and I look forward to his new project "A Little Something More From".
I even waited around for the end of the show, met him and attempted to be the "son of a bitch" who actually gets him a drink he is always yelling about in his music. But unfortunately all the bars within stumbling distance were closed. Oh well. Always next time.
Nathaniel Rateliff & The Night Sweats won't be stateside again 'till December 2nd. But to the many readers in Europe, check out the tour dates here. And to our American DMNDR's, catch these guys on the other side of the election. The US dates are on that same list.