It's unfortunate that the Governor's Ball music festival. which experienced dangerous weather conditions on Sunday, and had to send guests home, saw angry guests in action. But then, that is part of the phenomenon of the music festival– passionate mobs, usually blissed out to performances of favorite music.
Gov Ball is certainly more than the sum of its worst day– and Friday and Saturday were highly satisfying (and very heavily attended).  Friday even had a little bit of Coachella-like glamour with Kendall Jenner on site for Tyler-the-Creator's performance.
Friday May 31st.
Acts seen:  Cautious Clay, Amber Mark, Hippo Campus, Tyla Yahweh, Mistki, The Internet, Blood Orange, Mo, Brockhampton, Lil Wayne, Gestaffelstein, Tyler the Creator.
Highlights:
Tyler the Creator, debuted new material at Governor's Ball including a whole new schtick as IGOR, in blonde wig and green suit.  An enjoyable romp through the imagination of the current top charting artist.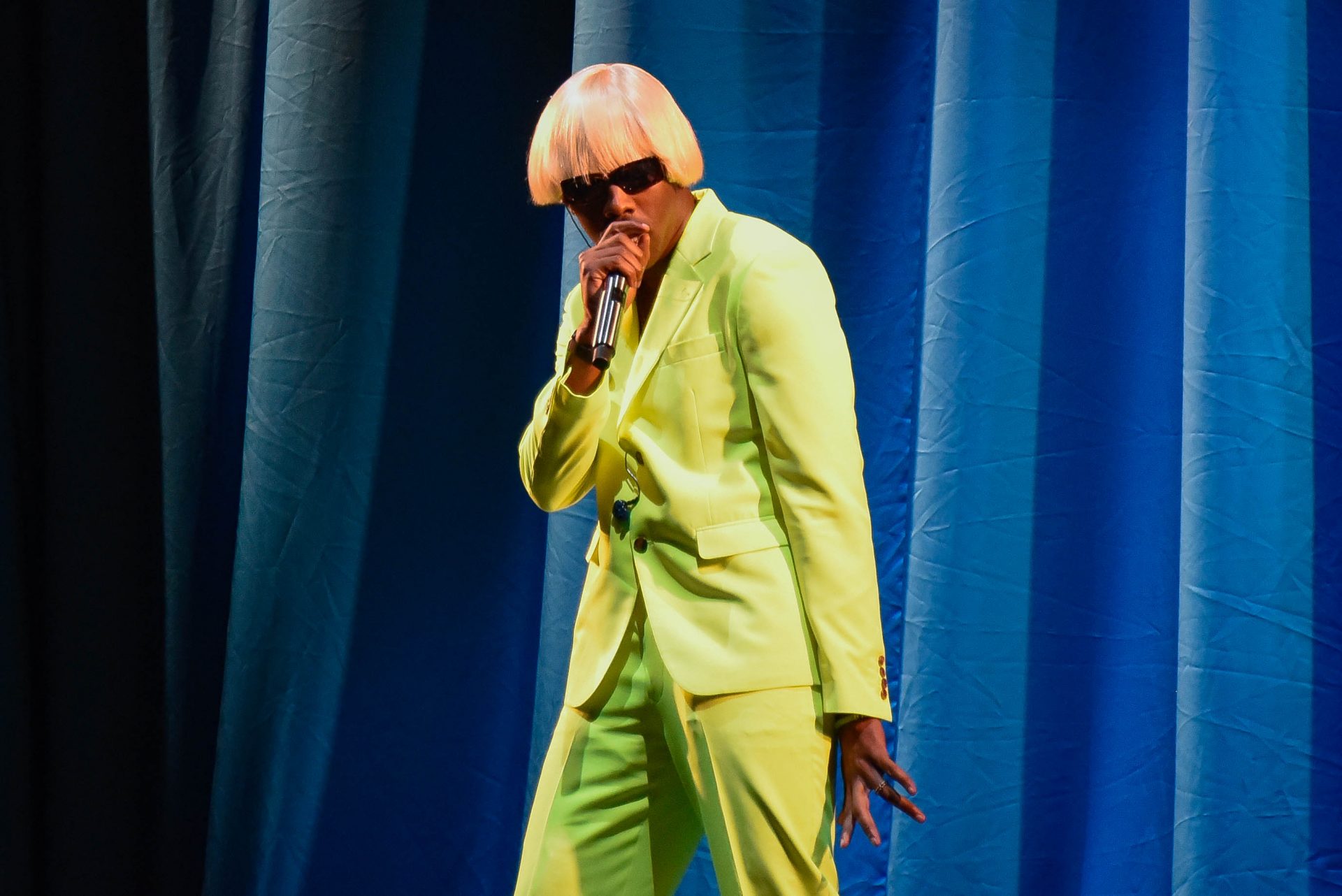 Blood Orange
– Coming soon to the Tyler-the-Creator tour, Blood Orange put on a lively show for photographers with more facial expressions than I can count in my shot list. Musically they were full of energy as well.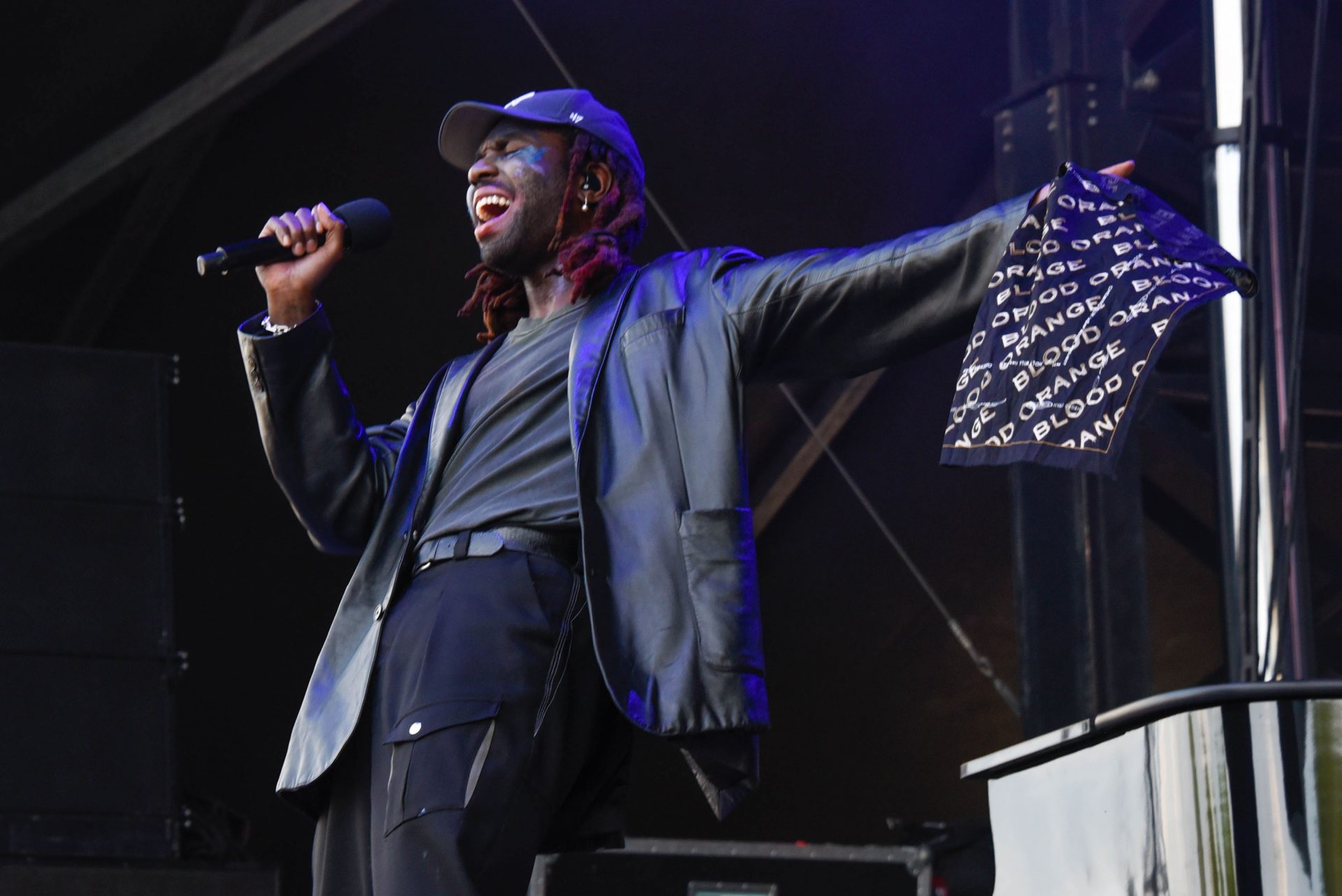 Lil Wayne 
– Slightly less than a year after his no-show at the Panorama Festival in the same locale as Gov Ball, Lil Wayne appeared at Gov Ball on time and all smiles.  He laid down the hits in his performance, which delighted fans young and old, and amassed a gigantic crowd at the center of the festival.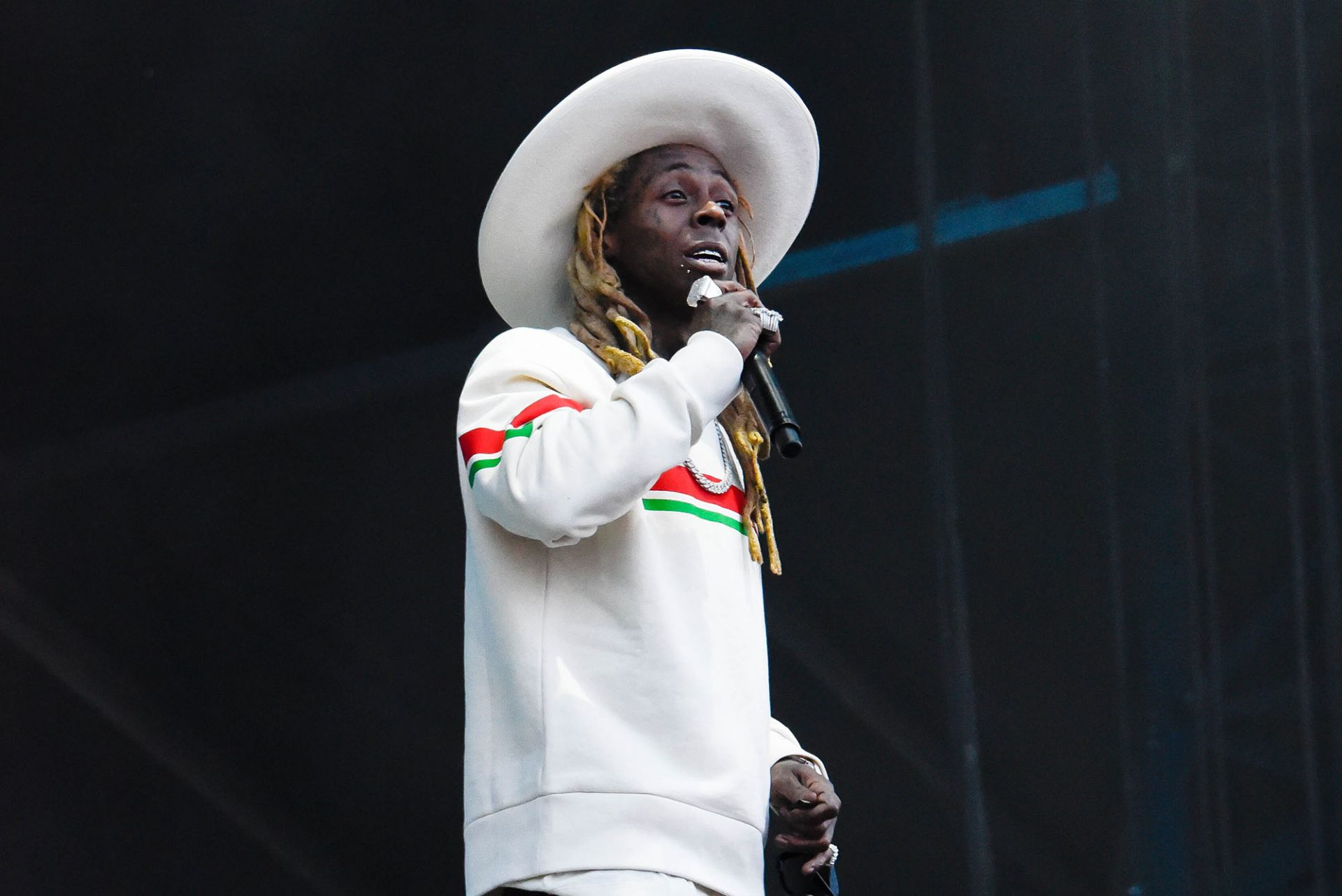 Brockhampton – In 2018 Brockhampton fired a band member for sexual misconduct, and quietly disappeared for some months to reinvent itself.  Back on the scene this year, the always well choreographed Brockhampton now features a video-worthy set design of silver spacesuits, and a giant golden jet held in giant inflatable blue hands. Wow.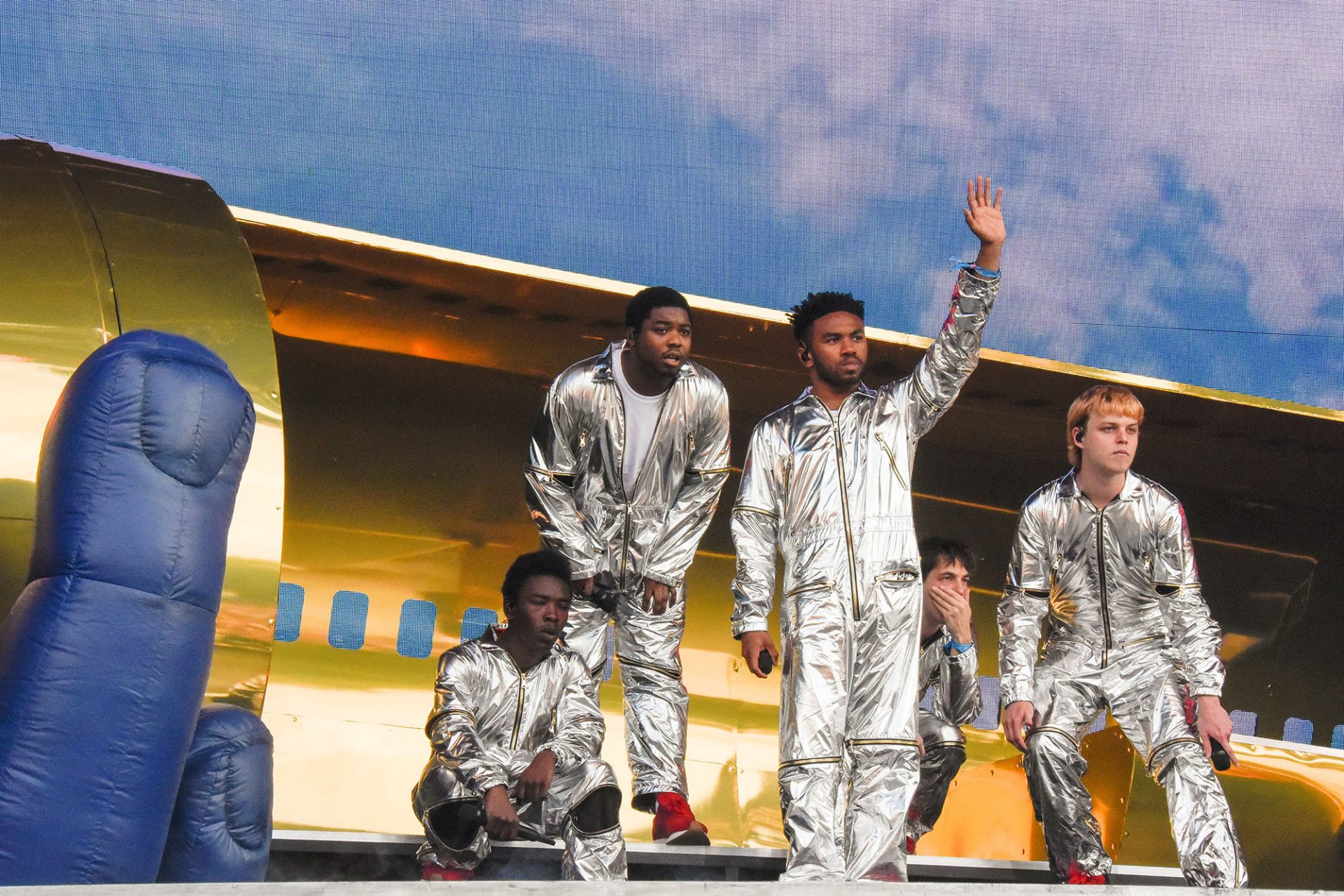 Cautious Clay
–  The first act we saw on Friday, Cautious Clay, set the perfect lounge-y chill out mood for a festival audience as it dawdled in.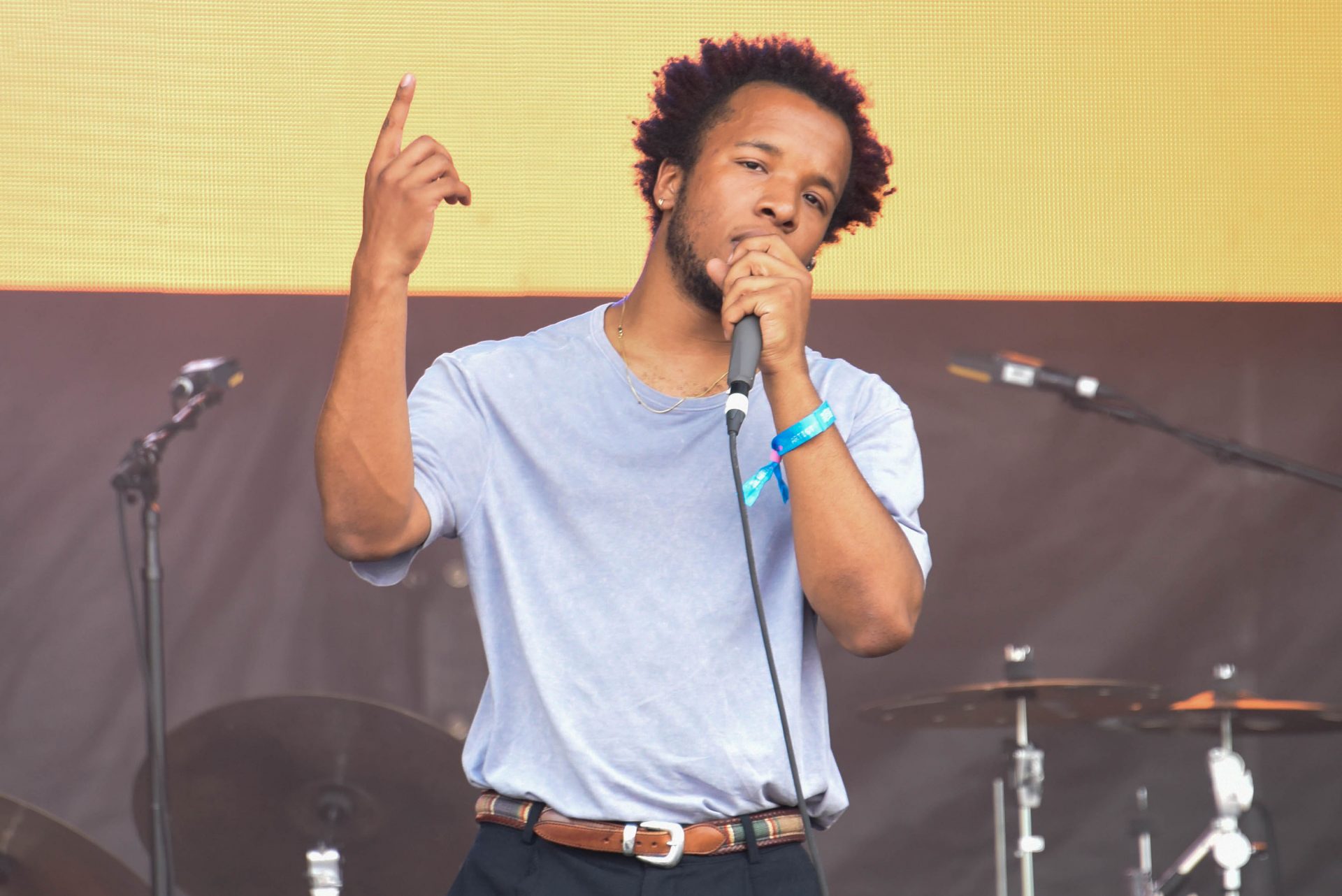 Saturday June 1
Acts seen: Sunflower Bean, Denzel Curry, SABA, Ravyn Lenae, Playboi Carti, Ty Dolla Sign, Vince Staples, Kacey Musgraves, The 1975, Lord Huron, Zhu, Florence, Major Lazer
Highlights:
Sunflower Bean – 
In many ways the bleach blonde. mini-dressed, Julia Cummings, the lead singer of Sunflower Bean, resembles a young Courtney Love.  Fortunately Julia seems even more talented.  She and her band delivered a perfect hard rock set to rev up a sunny Saturday.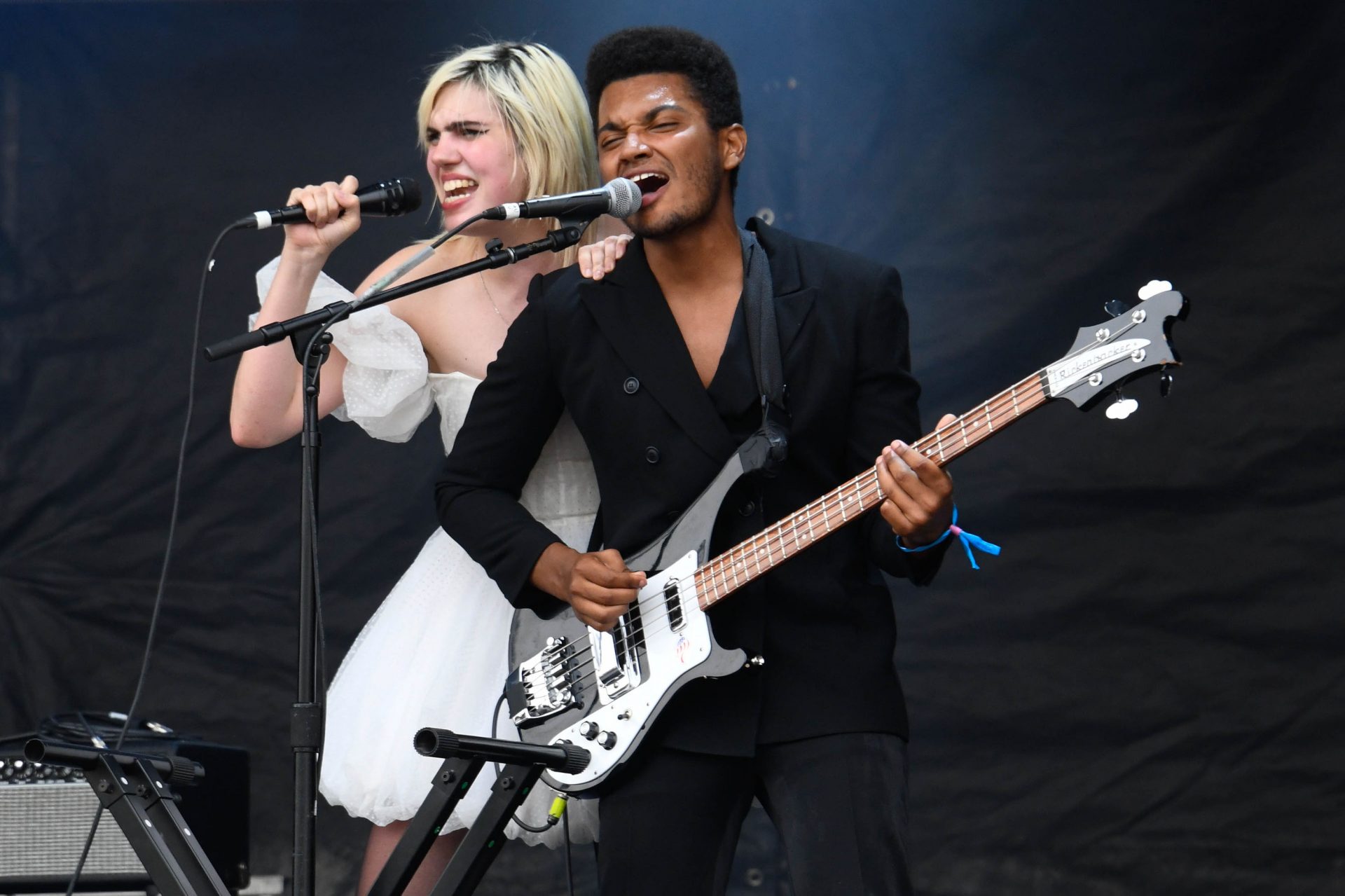 Denzel Curry – 
 This guy jumps so much during his act, its hardly a wonder one of the things he tells fans, is that he's going to stop and do a slow song. Was there a slow song???
The 1975 – In 2016 The 1975 played The Meadows Festival in Queens.  At the time they had a small but loyal following, and I found their music a pleasant 80's throwback. A couple years later and as an opener to Florence & The Machine, I felt entirely different– like why hadn't I heard this band lately, as their sound filled up the valley of the main stage like a warm auditory blanket.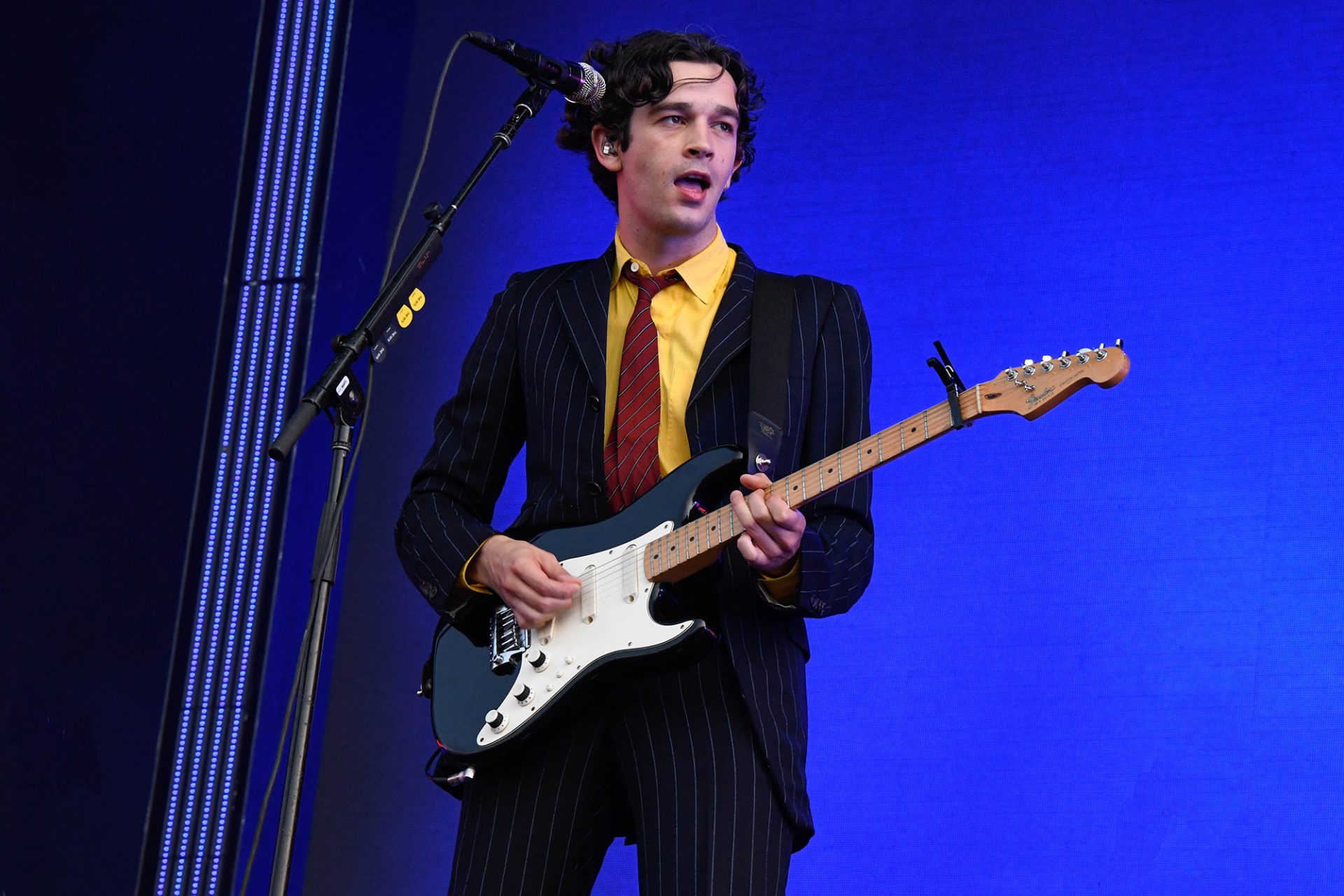 Florence and The Machine
–
The costumer dressing Florence Welch, is clearly nailing the directive to make dresses that are worn by a floating angel/Valkyrie/goddess.  And Florence and the Machine is still singing the summer anthems that make for a perfect cap to a festival on any Saturday.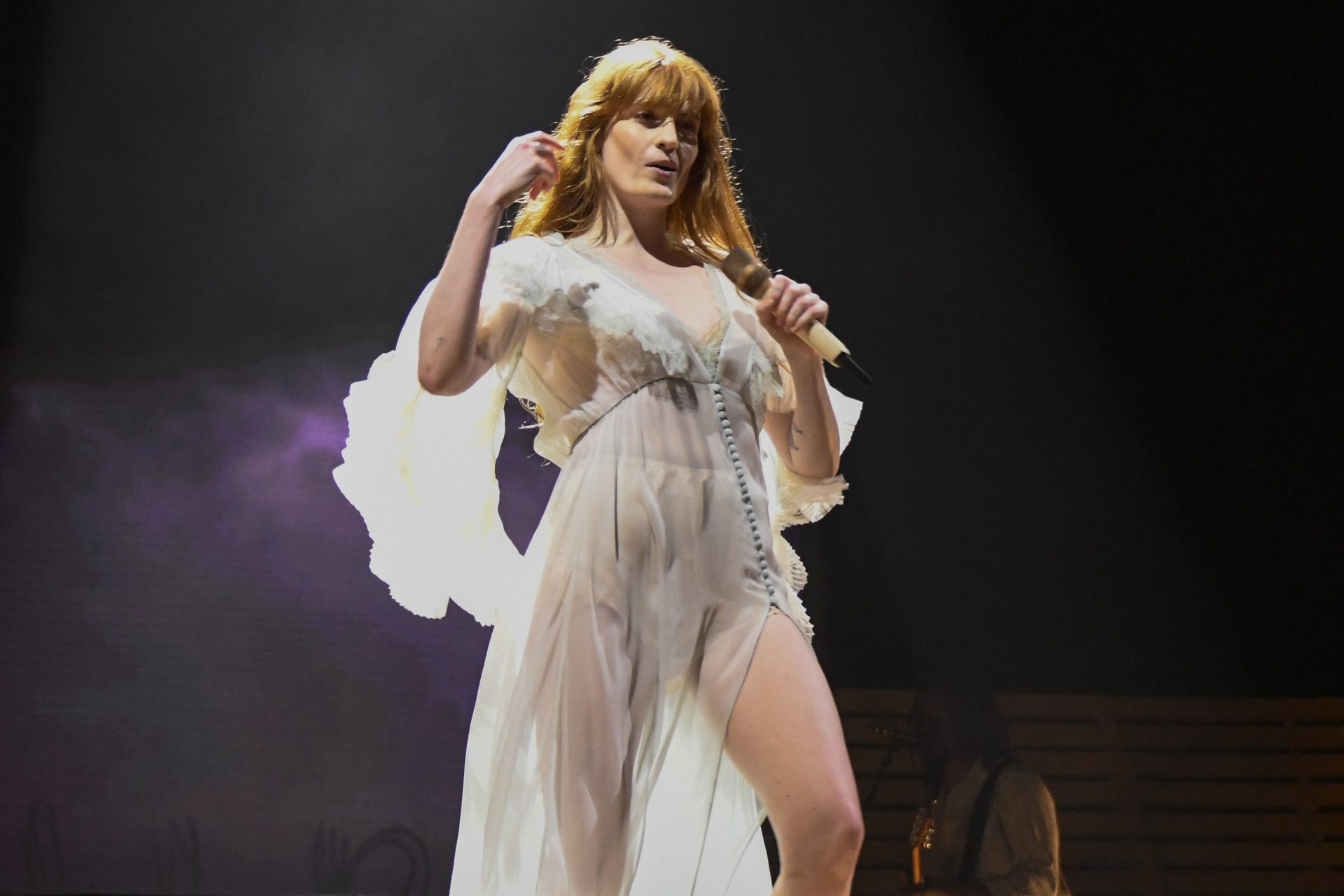 Major Lazer
– The formidable DJ combination of Diplo and Walshy Fire put on a spectacular show at the Honda stage on Saturday night, with lights swirling graphics, and dancers.  On any other gov ball, you'd see the crowd for the second main stage of the night be smaller, but this year Major Lazer had its own sizeable audience.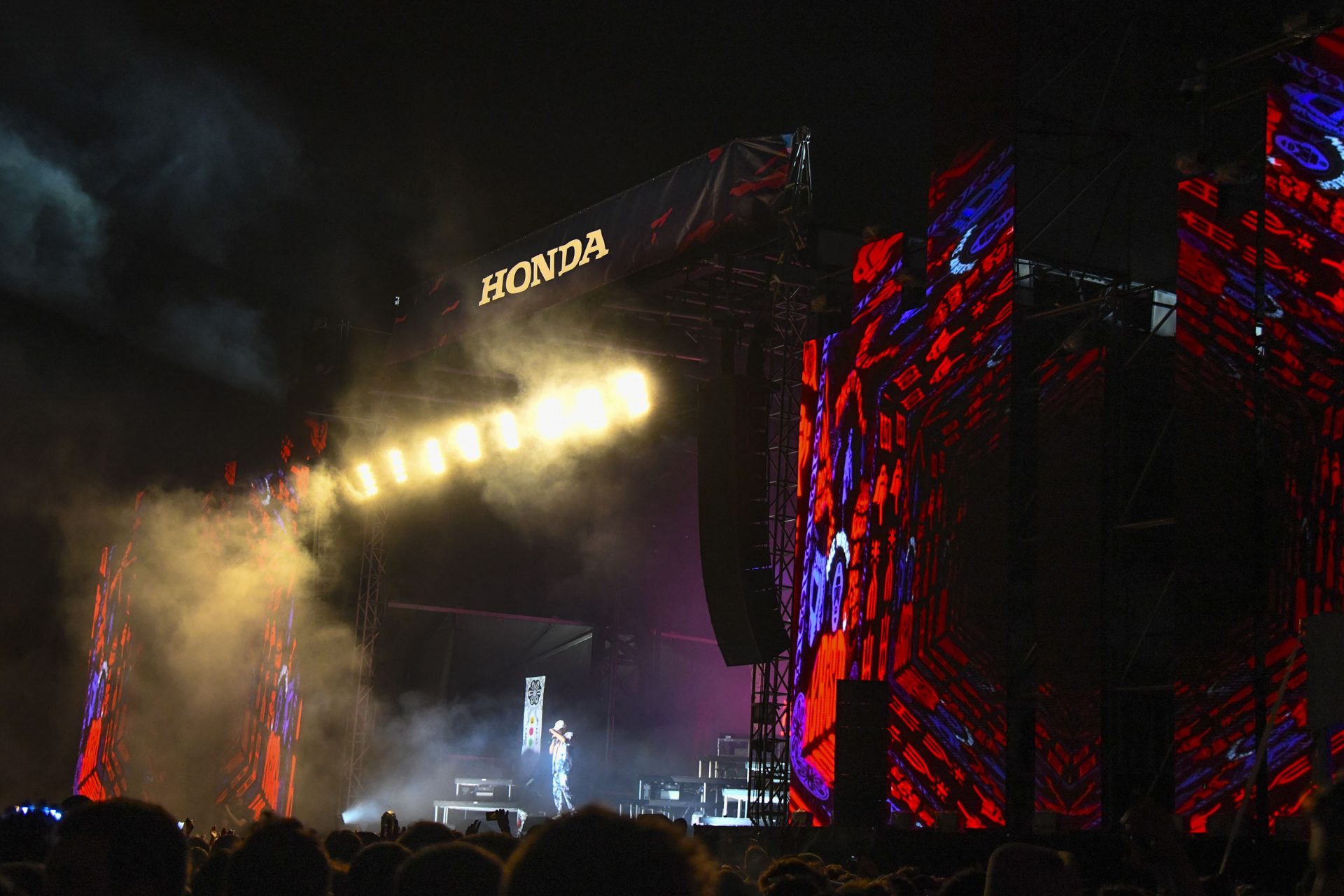 Sunday June 2
Acts seen:  Chelsea Cutler, Sheck Wes, Lily Allen, Bazzi, Bob Moses, Louis the Child, NAS
Highlights:
Chelsea Cutler – At 6:15 on Sunday the festival grounds to Governor's Ball opened.  By 6:30, the start of Chelsea Cutler's set, hundreds of fans had already made their way to the American Eagle stage.  10 minutes after the set started, I exited and the crowd was in the thousands.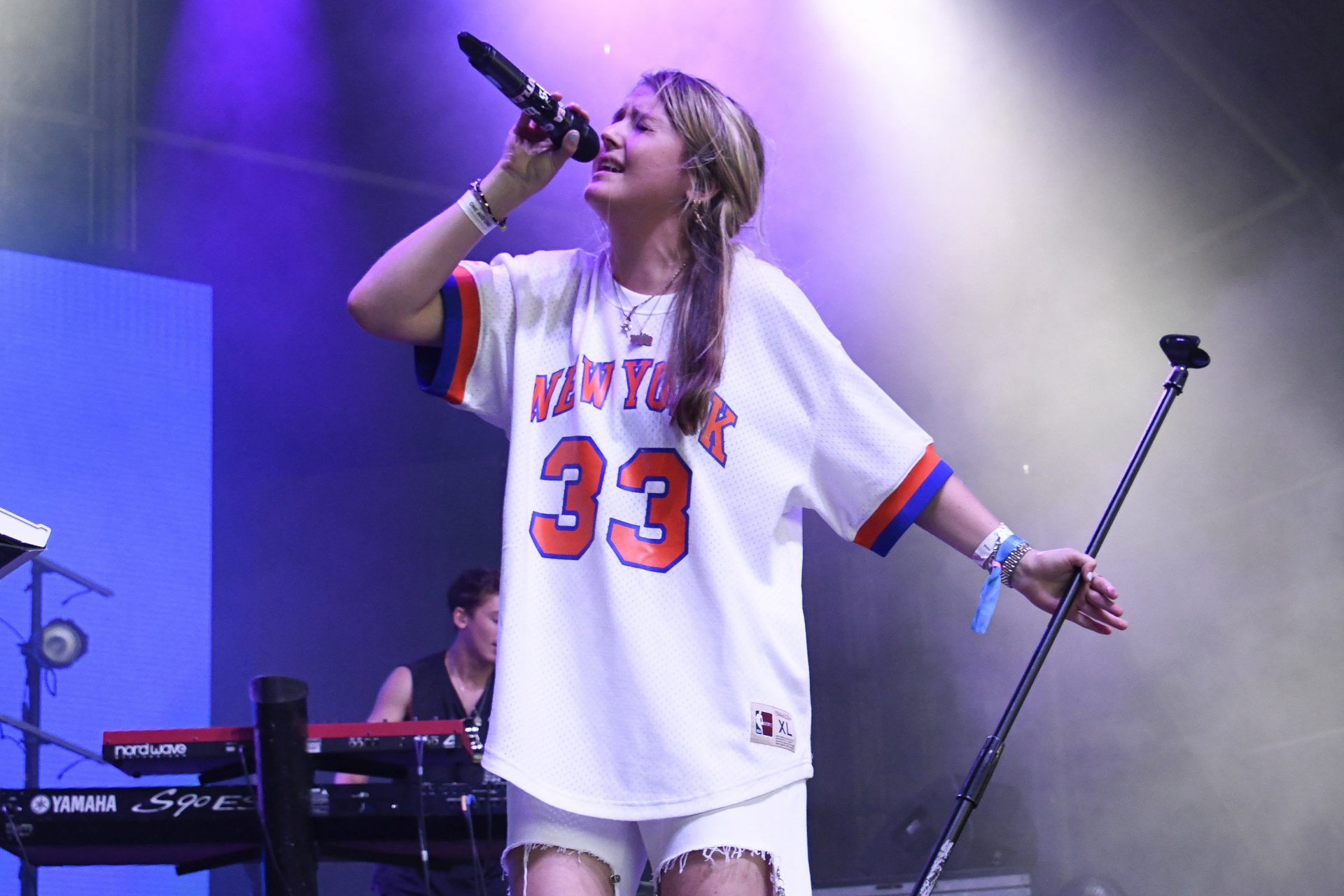 Sheck Wes – Wes is an energetic performer who raps lyrics about being a angry bad-ass thug that would clearly infuriate the parents of the young-ish audience that gave him their adoration on Sunday  He drew a huge crowd.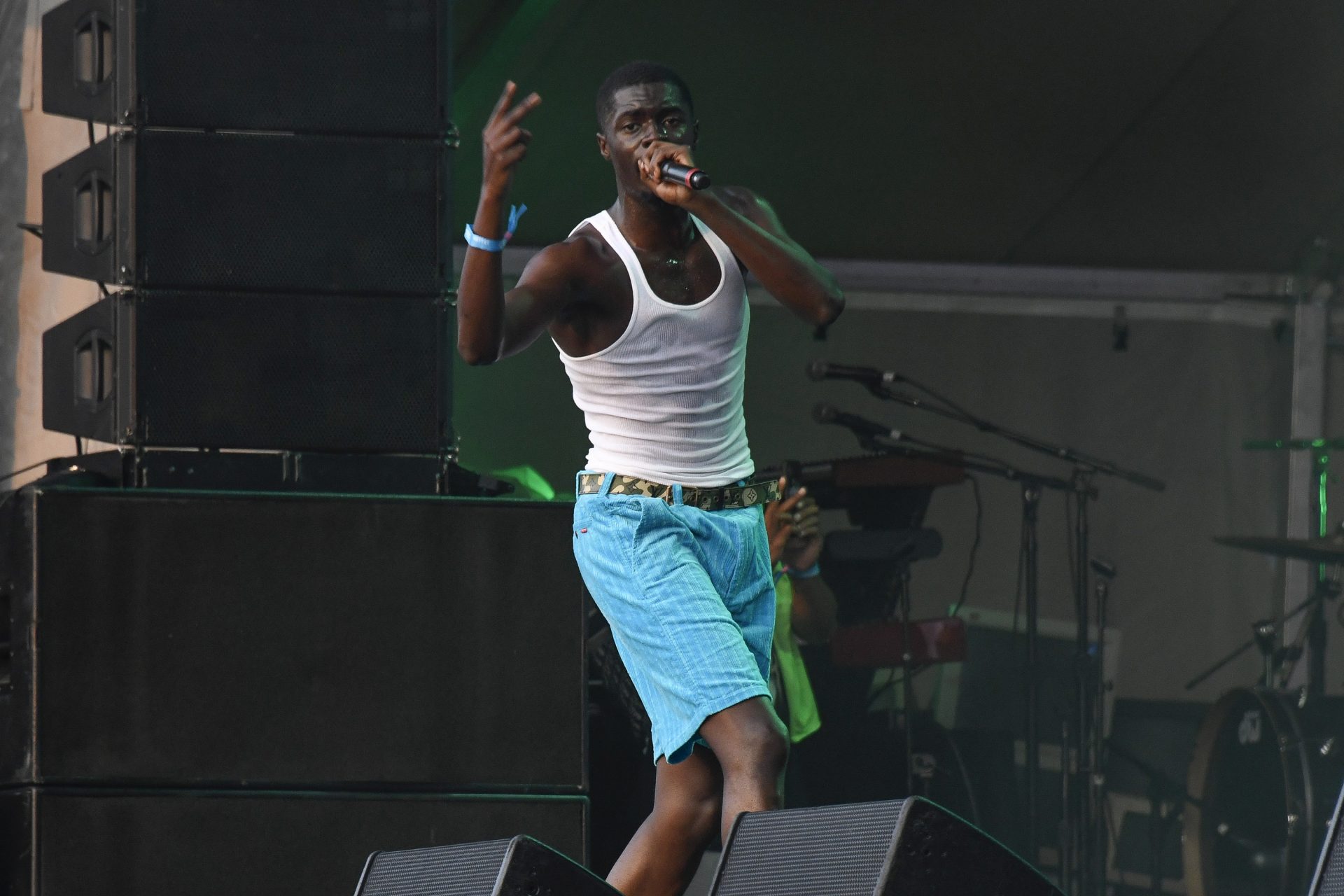 Bazzi – The Gen Z herd that went to Sheck Wes and Chelsea Culter naturally flowed towards Bazzi, and who was I to argue with the current?  Bazzi it appears, is a teen heart throb, thanks to the use of a Snapchat filter that incorporated one of his songs. His audience was about 85% female.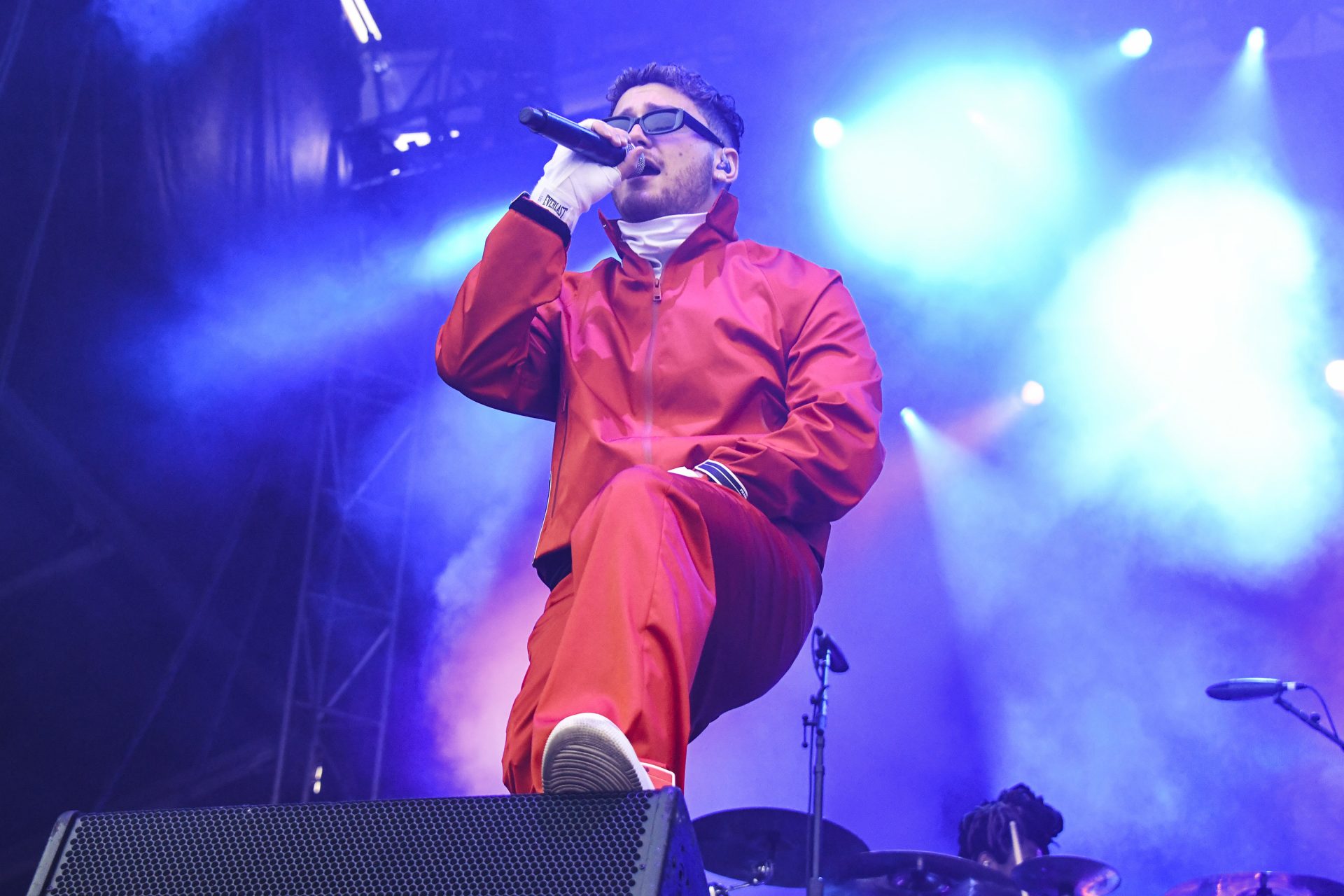 Louis the Child – EDM fans and girls who wanted to dance were happily parked at the Honda stage for Louis the Child UNTIL IT STARTED TO RAIN.  The torrential but-only-five-minute-long downpour was the first sign of the brewing thunderstorms that would cause Gov Ball to evacuate its premises shortly thereafter.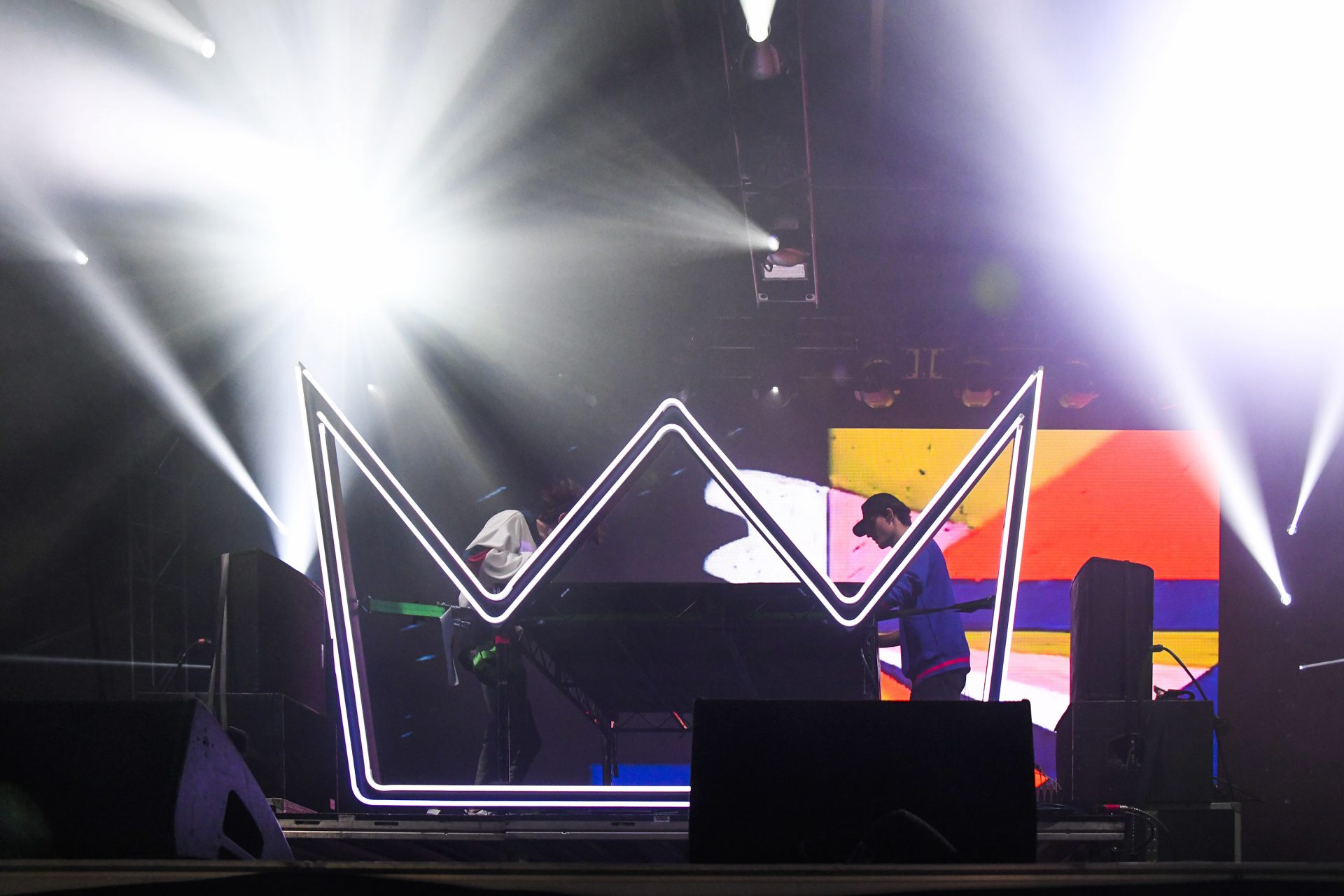 NAS
– Performing onstage until his act was cut short — NAS.  A great rapper, with a set that appealed to young and old alike.  People stared dumbfounded at the weather warnings and did not want to leave. Elsewhere on the festival grounds the crowd left, and kicked over art installations in rage.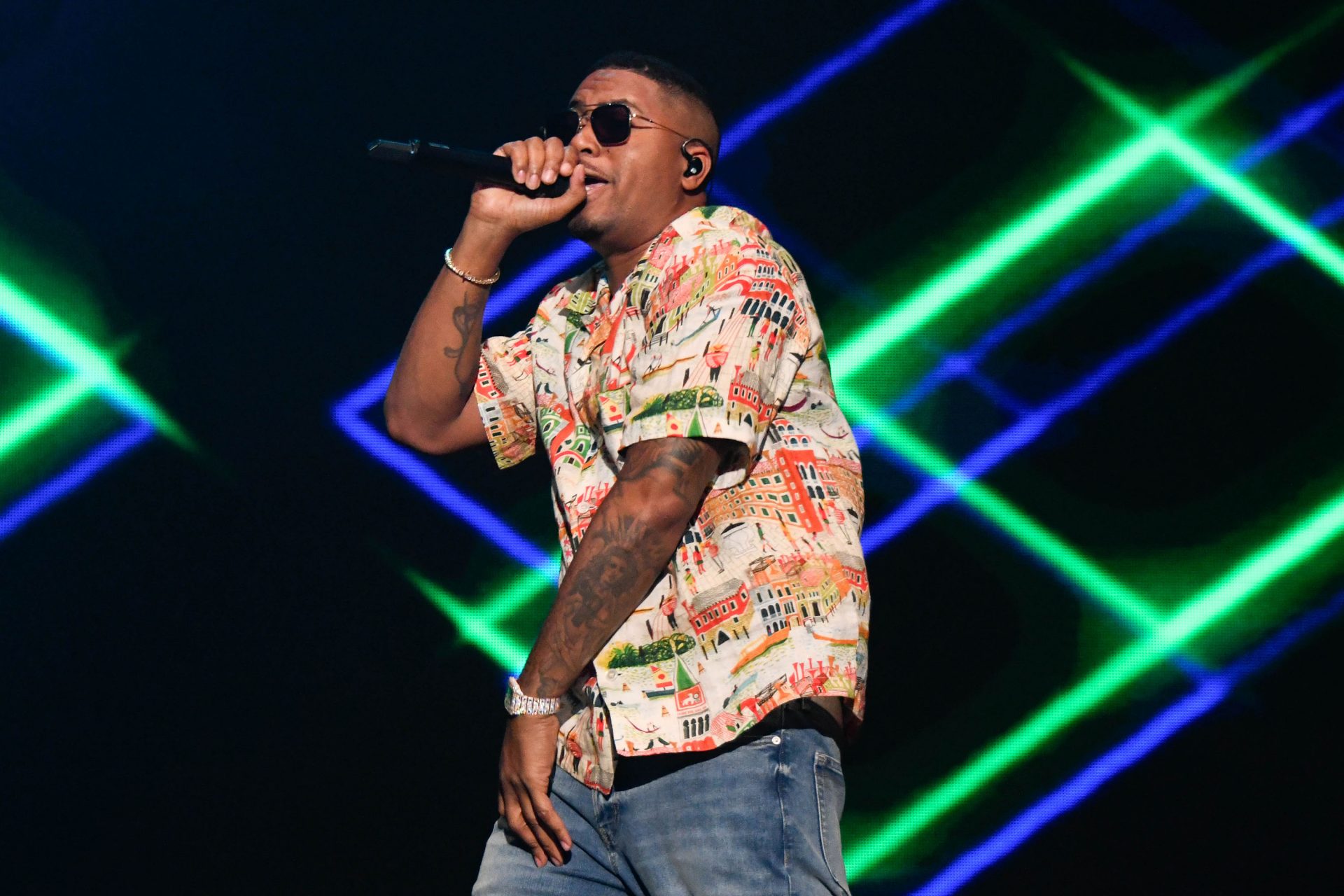 2020 is year 10 for Gov Ball. May the weather gods be merciful. May the festival have learned its lessons from this year's weather evacuation. May Gov Ball keep delivering a great lineup!