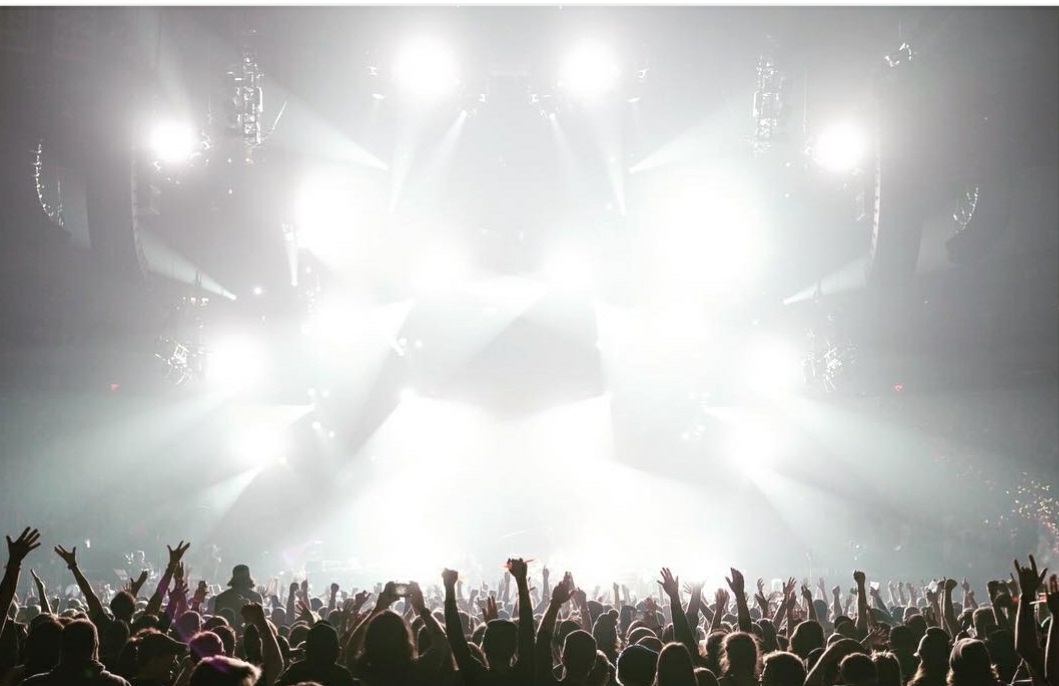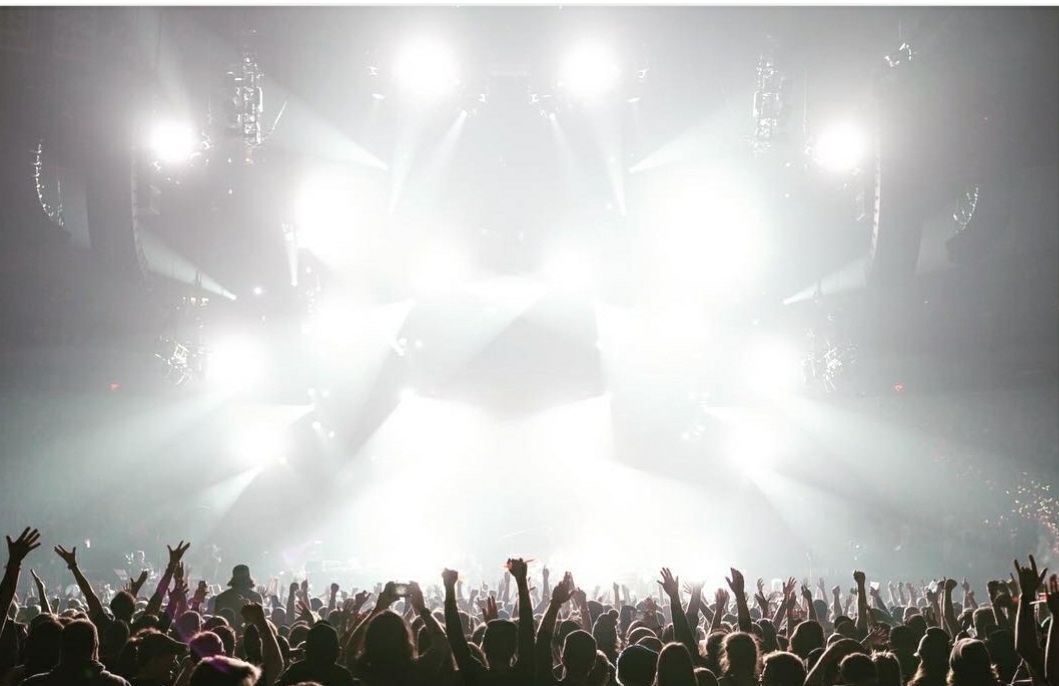 by Patrick Jordan, Words by Bryan Lasky
Bands play almost everyday of the year. Some days they are more "on" than other days. You just get locked into a zone and everything clicks, whether it is how you are feeling or the room you are playing in. For Phish in 2017, Madison Square Garden has become home base and in their history 12/30, the night before the "big" night has almost always been special. Well the stars aligned last night and the show was as close to perfection as you can get from seeing a live show.
Starting the night off with a "Mike's Song" > "I Am Hydrogen" > "Weekapaug Groove" combo had the room buzzing. Literally from the first notes of the night you could feel this extra spark of electricity in the air that happens when a band and an audience know that some music glory is about to go down. From the final notes of Groove we took a sharp left turn into an unexpected first set "Tweezer". Throughout the almost 20 minutes of the song, and yes you read that correctly, the band moved through some beautiful pieces where one member of the band would turn a corner and the rest would follow instinctively. The four headed monster of Phish were in synch, bringing the house down with ease.
With a lot of laughter at the end of the song between Trey Anastasio and Jon Fishman we went into the silliness of "Ass Handed", which included a full crowd sing-a-long before going into a roll-liking "Kill Devil Falls". From there MSG took a bath in a wonderfully executed "Bathtub Gin" that could have ended the set after a little more than an hour and no one would have complained. But the bustout of the night happened next with "Brother" being played for the first time since 2012, followed by "More" to close it out and get one of the louder ovations of the run so far at it's conclusion.
Intermission came and went and when the music started back up an almost 30 minute "Down With Disease" awaited the sold out room. Some reading this might think they would get bored seeing the same song for almost a half hour, but I promise you it was anything but boring. After the constraints of the regular part of the song finished and they began to jam, it was jaw dropping moment after jaw dropping moment. "Steam" was dropped on us next and by the song's end was an ambient jam from outer space. These two songs accounted for about half of the second set and there were absolutely zero complaints to be seen.
A quick, for them, run through of "Light", "Famrhouse", and a set closing "Run Like An Antelope" brought us to the end of set two. The crowd again gave them a loving appreciation of the set with a loud roar as they put their instruments down. One fan even threw a glow stick at Trey, who caught it, pointed out the culprit and laughed, and then proceeded to throw it back at him. Just another fun little moment for the adoring audience to witness and smile about. High fives and smiles were being given generously around the venue. When the band came back on we got another sing-a-long to "Sleeping Monkey" followed by the rocking end of "Tweezer Reprise", which might be the best closing song a concert out there. With one more night to go in 2017, Phish as expected is capping of this year on a high note. New Year's Eve could be one for the books as they finish out playing their 17th show in the World's Most Famous Arena.