Made in America entered its 7th year in 2019 with the crowd-pleasing headliner combination of Cardi B and Travis Scott– both top acts to see and hear in the tour circuit currently. You would think they would be enough to sell out a festival. By the looks of the attendance, and the last minute discounting on two-day passes, Travis Scott most certainly sold out the festival on Sunday, and Cardi B did not succeed as a draw on Saturday. This seems like a shame because there was all kinds of good music to see at Made in America, and although this journalist wasn't able to cover it all, there was both great familiar and great new music on every stage. And there was LIZZO.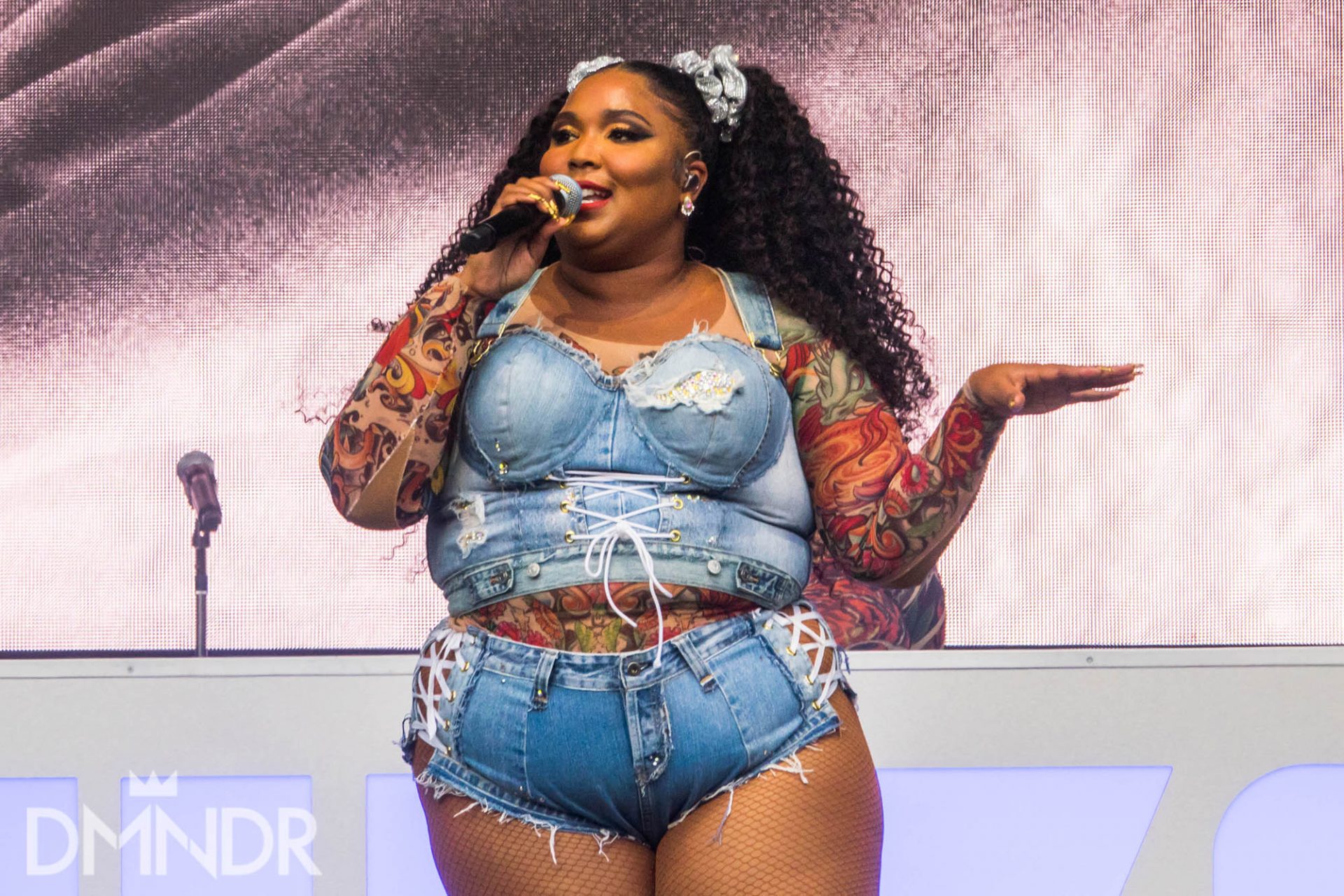 I should have known something was going to happen at LIZZO's stage when, during the act before hers (BLUEFACE), Gucci Mane made an appearance in the VIP viewing area with his entourage. Sadly for Blueface, the audience spent half his routine being constantly distracted by the sight of an 'actual VIP' in VIP.
The only thing that would chase GUCCI MANE out of a side stage viewing experience is the arrival of a group large enough to occupy the side stage in itself. That group was Beyoncé and Jay Z, who were on site during Beyoncé's birthday celebration to watch LIZZO's comedically brilliant and booty-bouncing dance set. LIZZO could also belt out a tune. No wonder LIZZO was the belle of this year's MTV VMAs. LIZZO confirmed the wild rumor of the power couple's attendance later on her instagram.
LIZZO stole the festival, which had many great moments including Cardi B, who climbed a scaffold and ran through the crowd to close her Saturday set. Meanwhile Travis Scott, who kept fans waiting 30 minutes to hear his 55 minute set, delivered the mosh pit extravaganza of the fest. Scott, at one point looked at his fans and gleefully told them they Looked 'sweaty'. Indeed Scott's teen fans had moshed themselves into a sweaty mess… so when the set ended with Scott's DJ playing a tune or two, fans were resigned to depart in search of water.