Strict Standards: Only variables should be passed by reference in /home/www/apps/php/www.dmndr.com/wp-content/plugins/simple-social-buttons/simple-social-buttons.php on line 281


I grew up a metal head.  For as long as I can remember, there has been something about the double bass, the intricate and sometimes chaotic buildups, and the breakdowns that just drew me to heavy metal music and it had remained my go-to for a long time. I went into college at the University of Vermont in Burlington a pretty eclectic music fan but I had never really explored any jam bands before; that is until Lotus came into my life.  It was 2009 and I got tickets to a 3-night run of Lotus at Higher Ground ballroom with all of my friends and I had no idea that my entire musical life was going to change. I didn't know what to expect and needless to say, I was absolutely blown away. Night 1 was a perfect buildup to the pure and sometimes surprisingly heavy electronic rock that was night 2, only to be followed by a mellower, sometimes even funky night 3. From that weekend on, I was hooked.  These guys ROCKED and they rocked hard.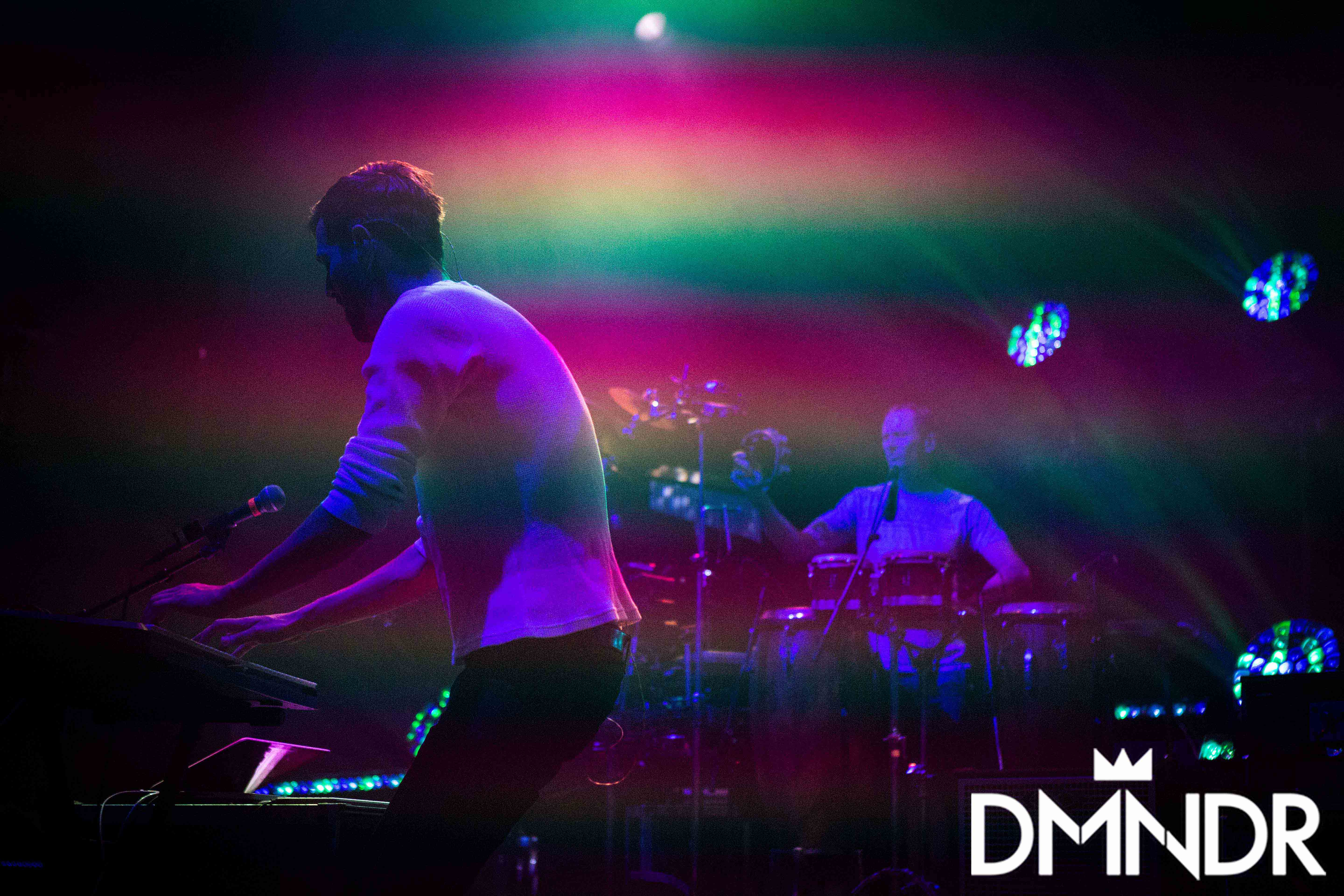 Over the years, I have seen Lotus over 20 times and every single show is a completely different, disparate, yet coherent experience. On Saturday, I had the amazing opportunity to cover their show at the Capitol Theater in Port Chester, NY, which was my first time at that venue as well as theirs. They came in hot with a Nematode opener to start off the first set and I was right in the middle of the crowd doing my best to juggle my camera and still get lost in the music. As the first set progressed I made my way back behind the sound stage just as their cover of The Talking Heads "Once in a Lifetime" came on and crowd clapped and danced in unison.  This was shaping up to be one of the best Lotus shows I had seen in a while so as soon as the set break came, I worked my way through the crowd to the front to get some close-ups of the guys in action for the next half.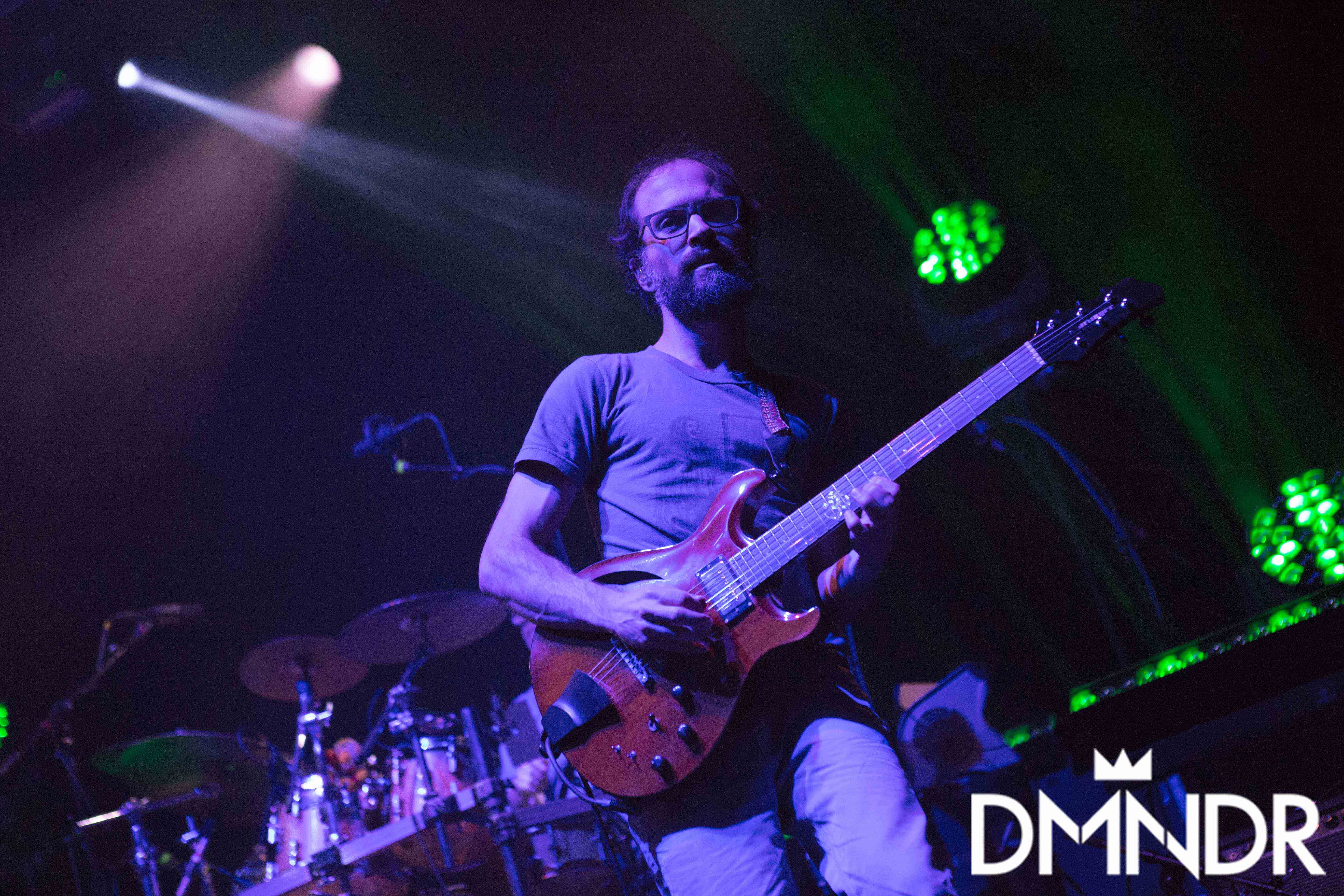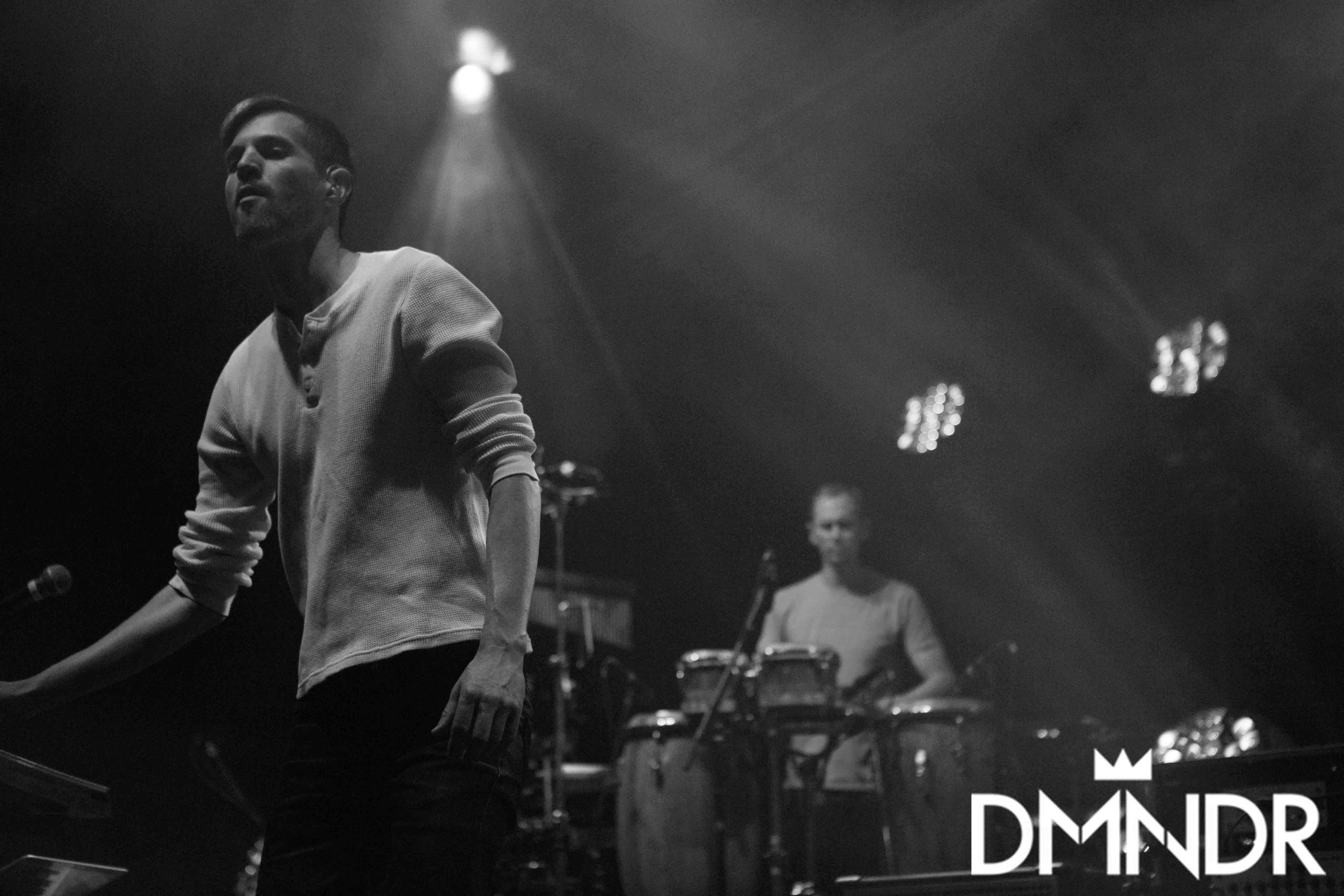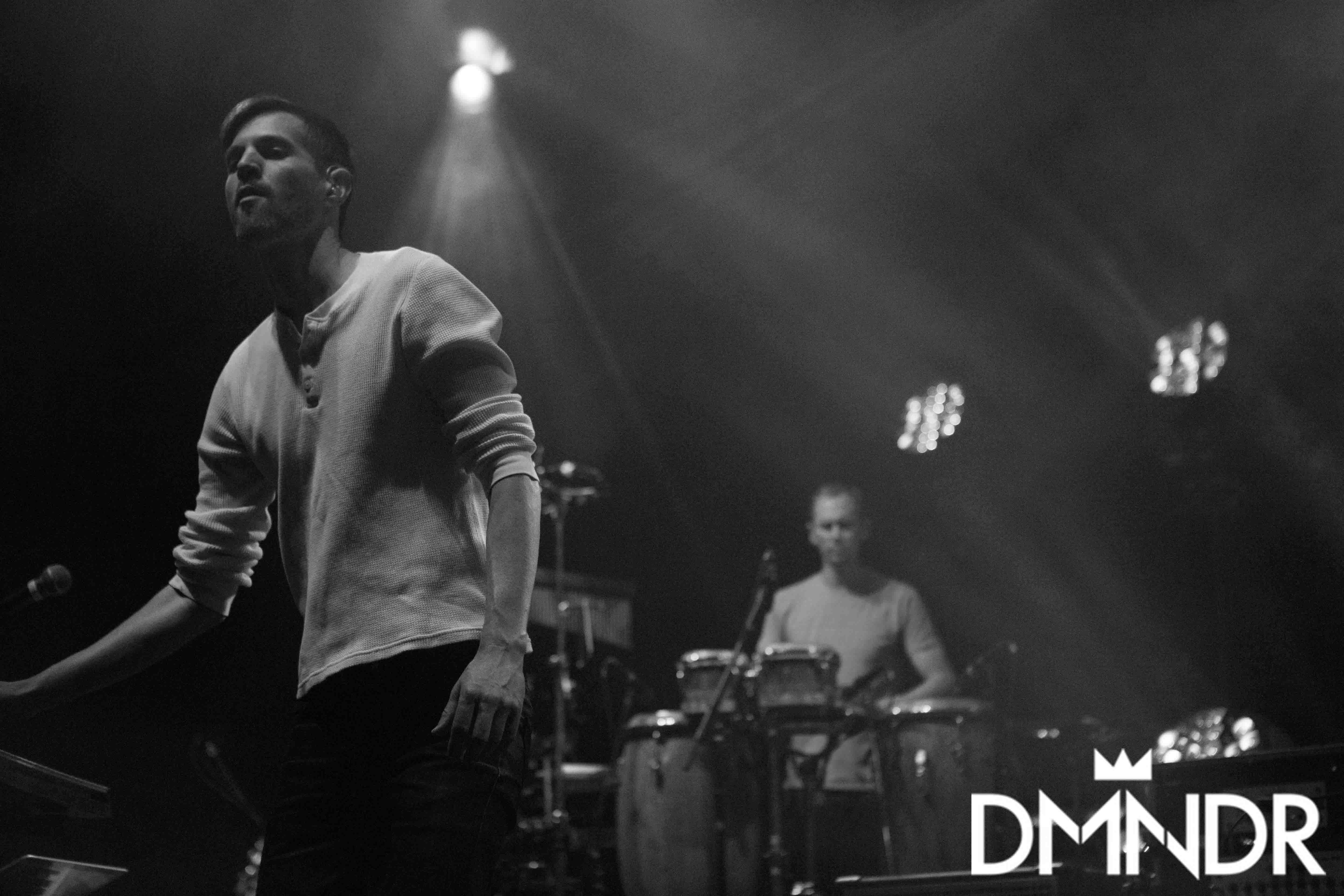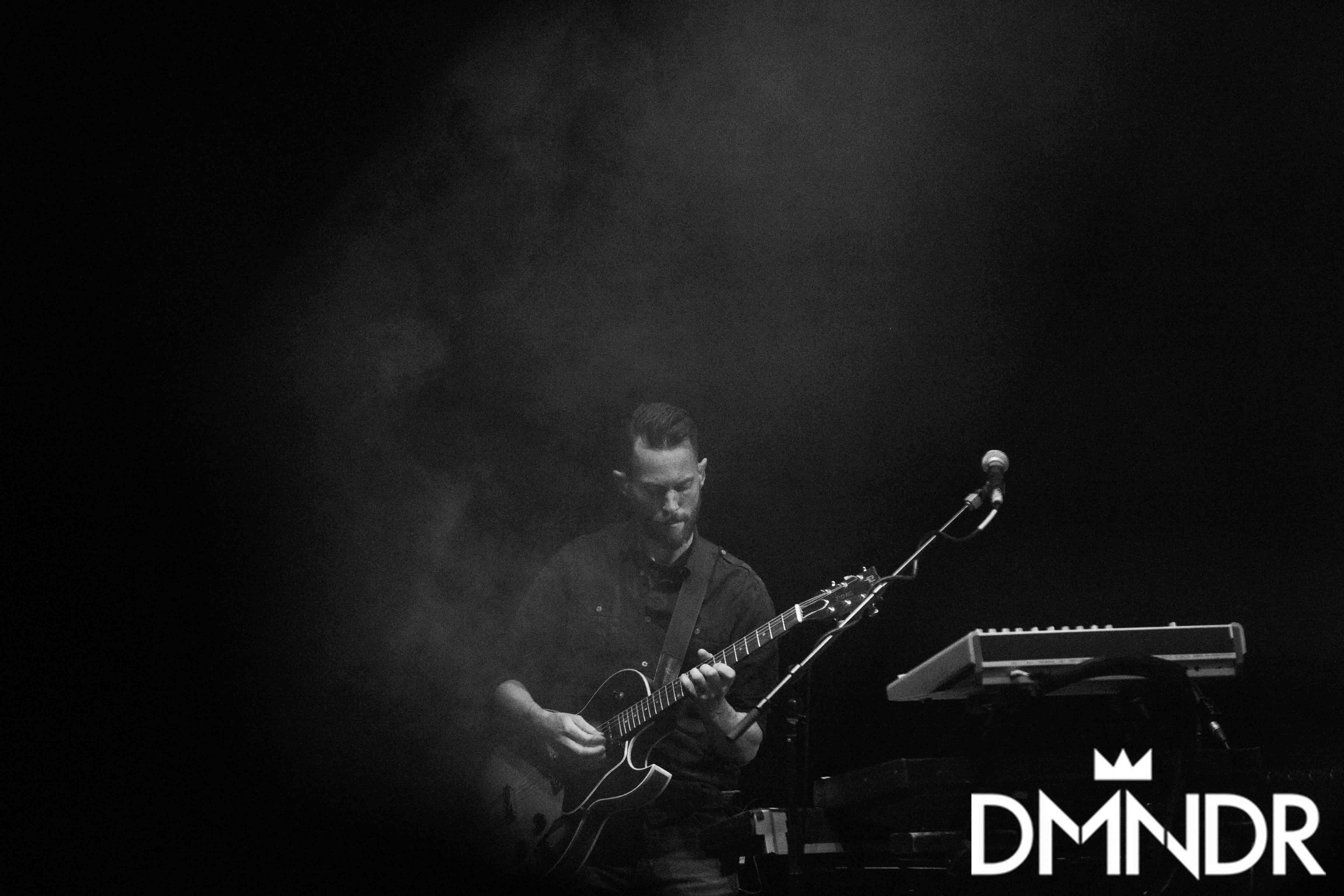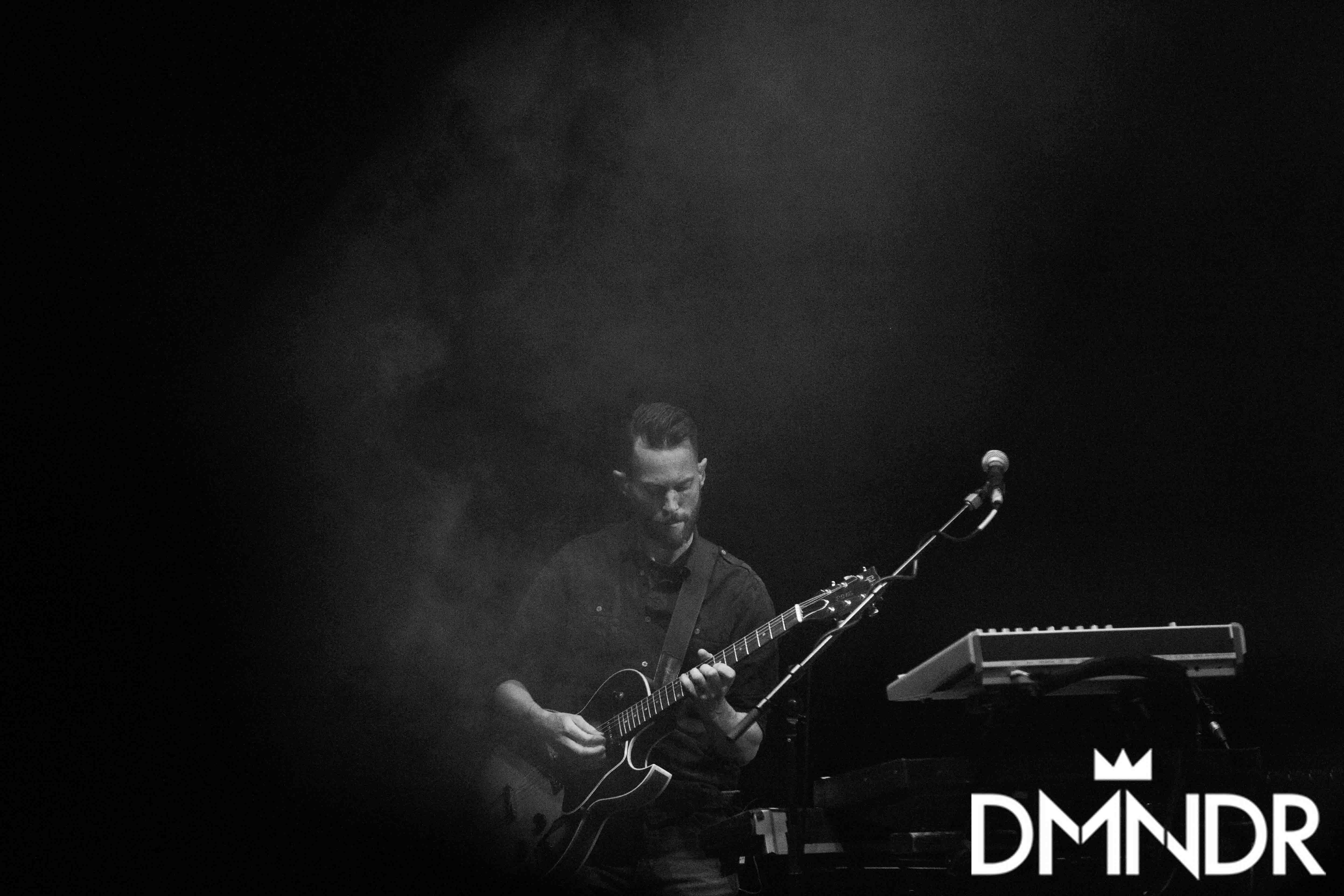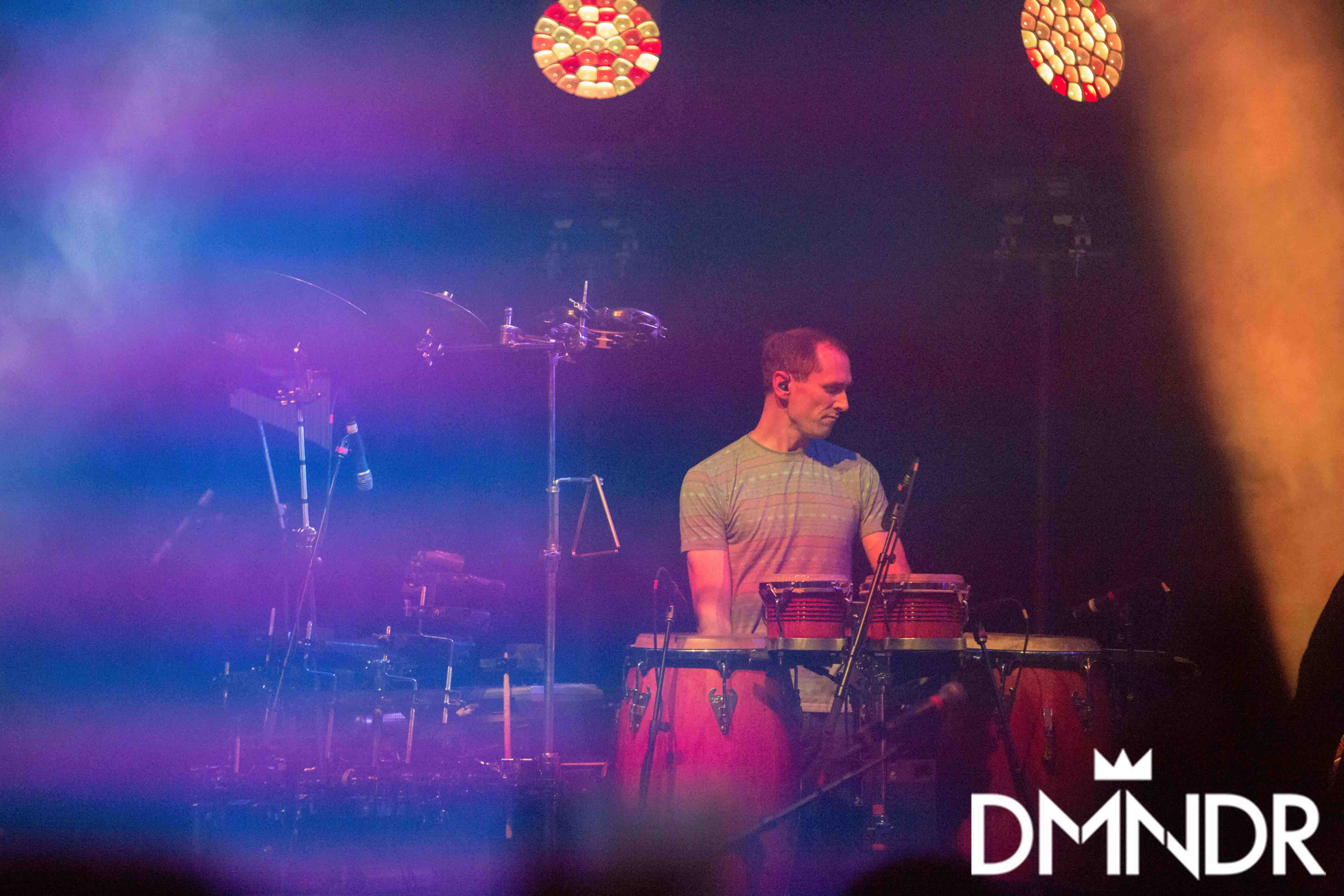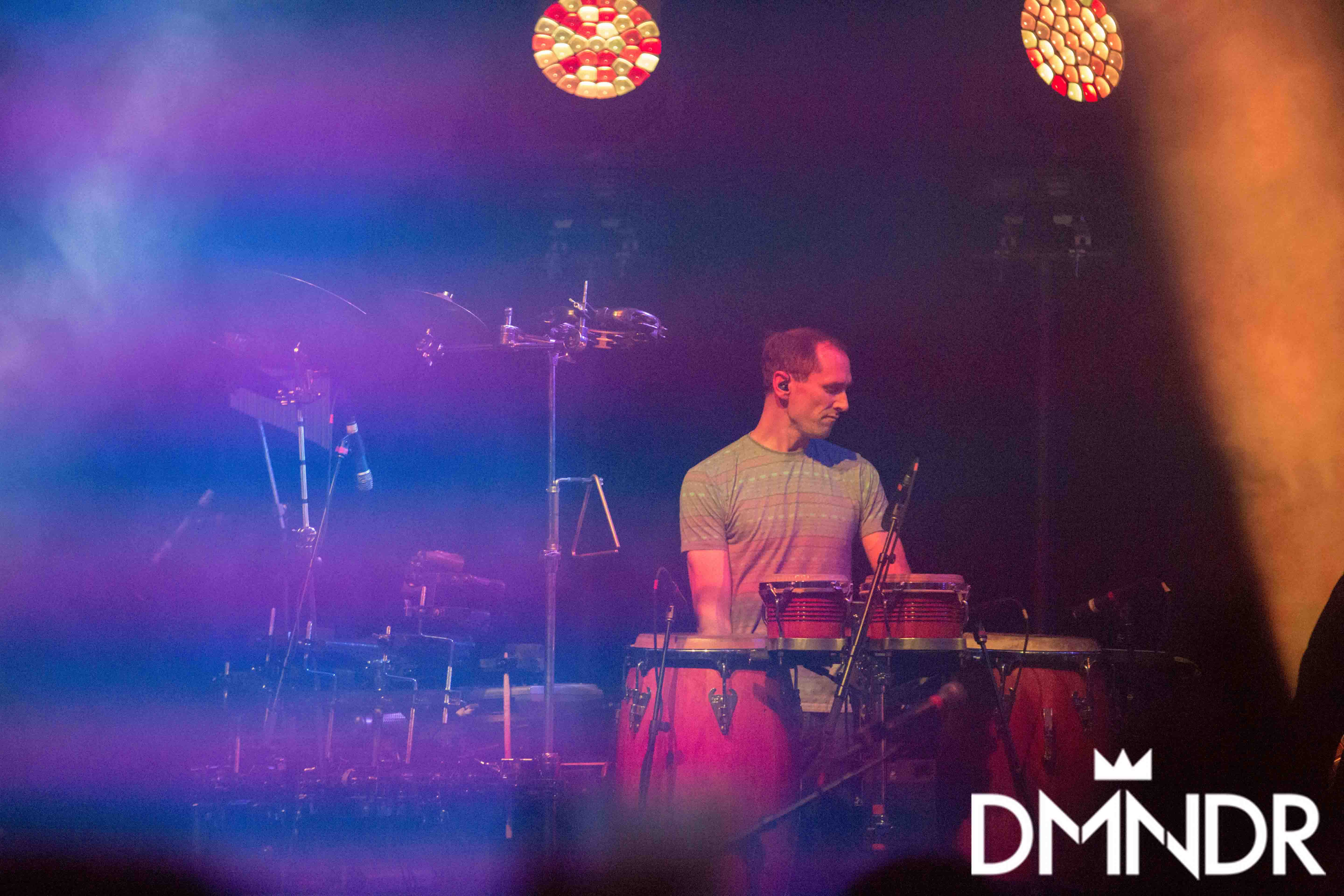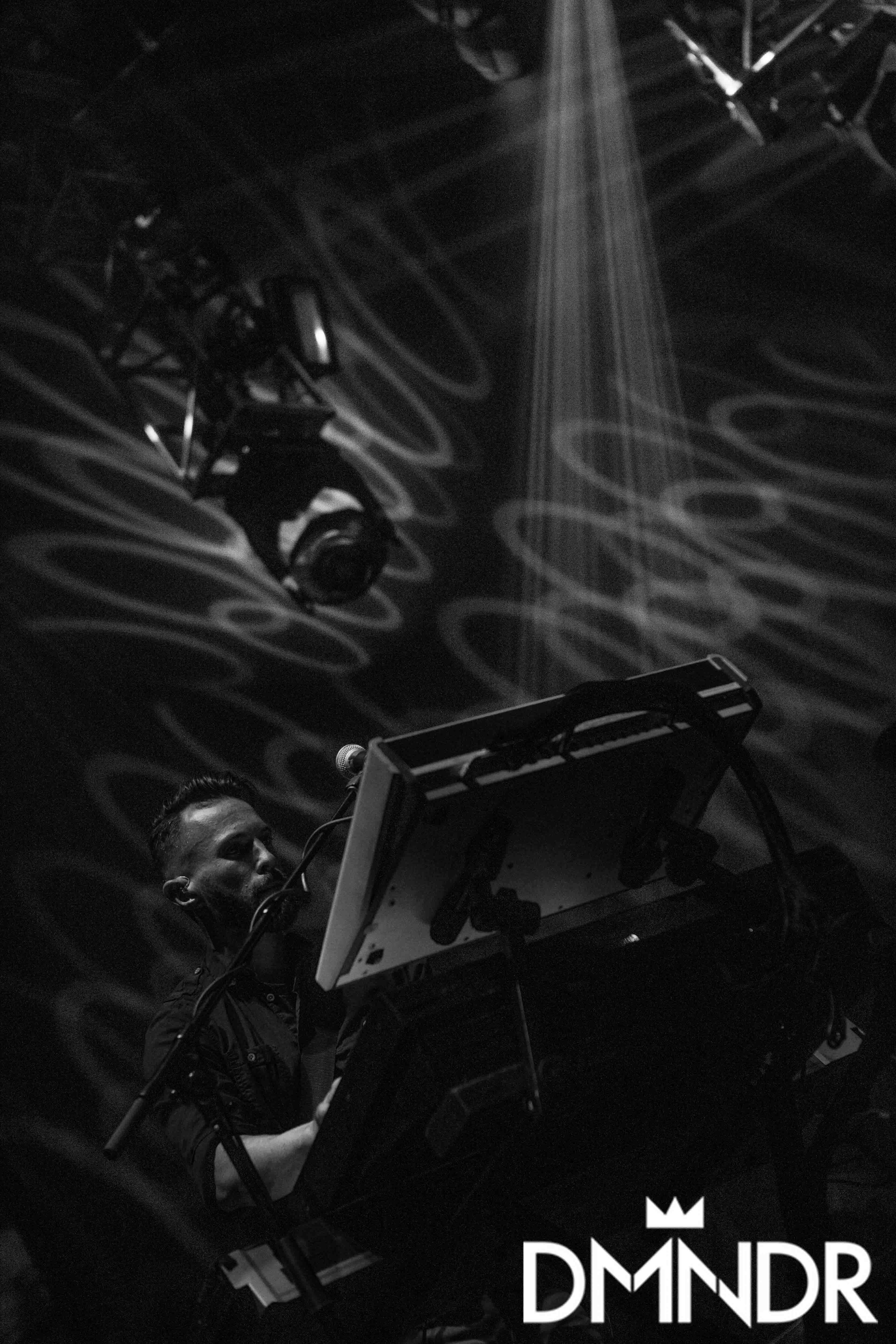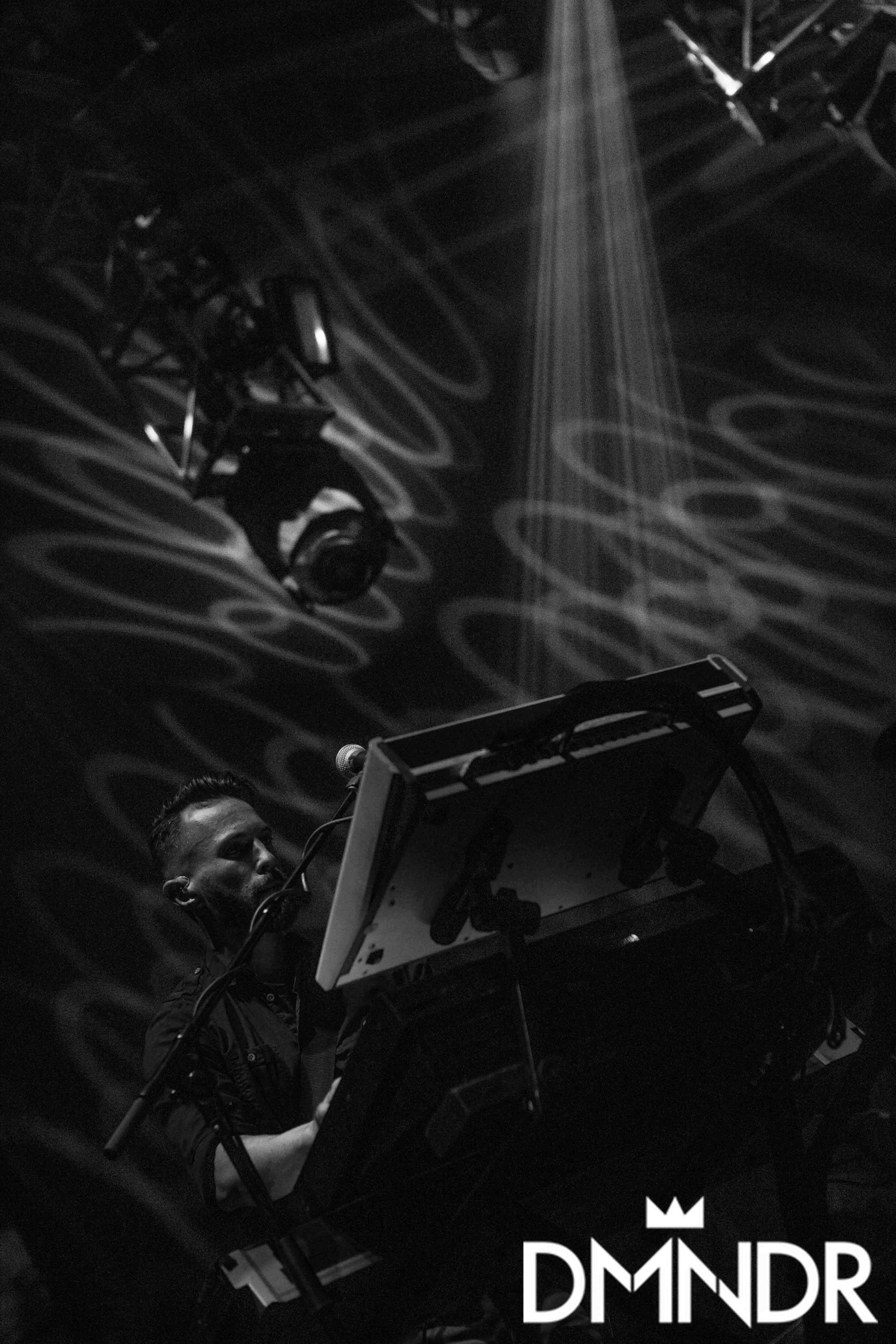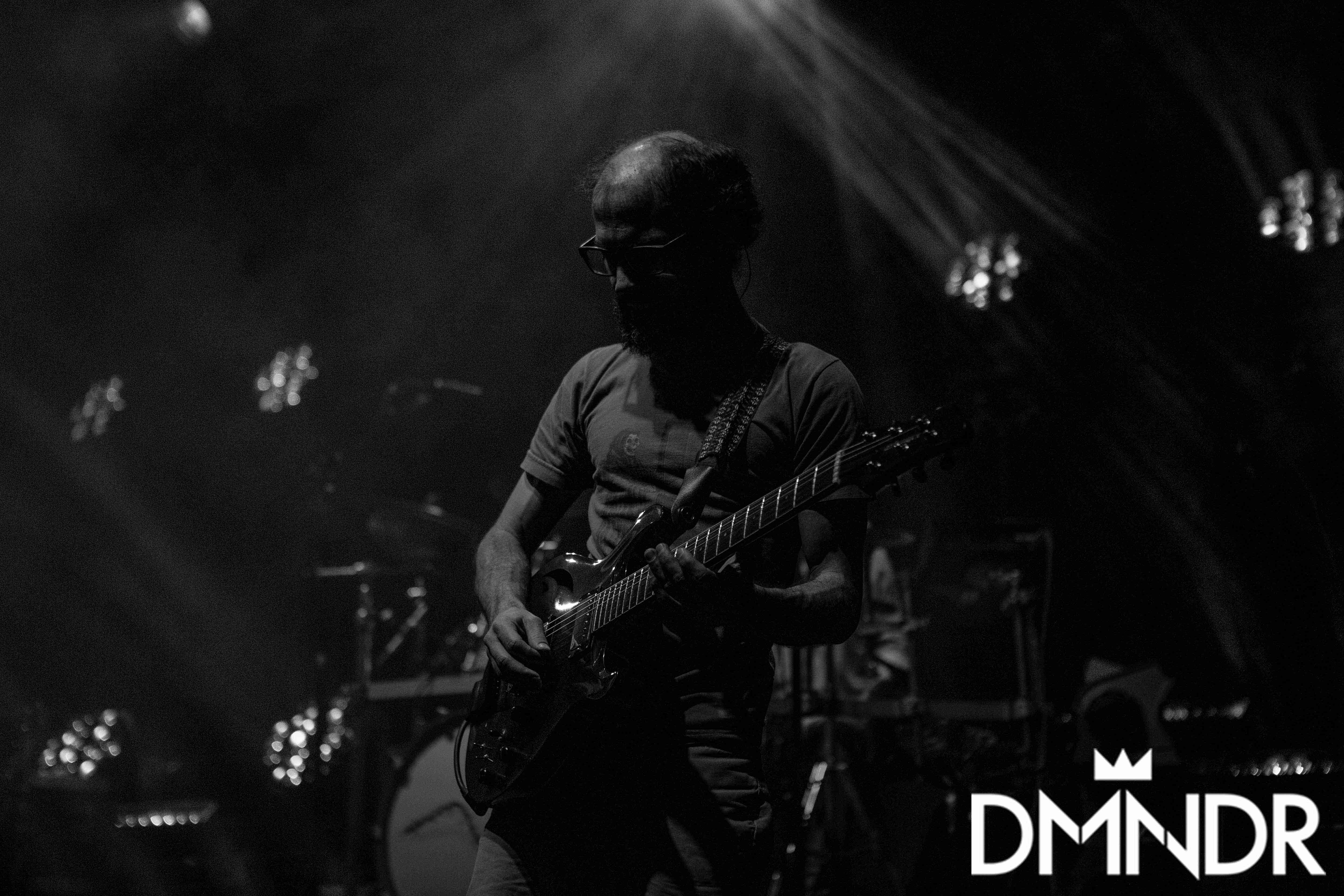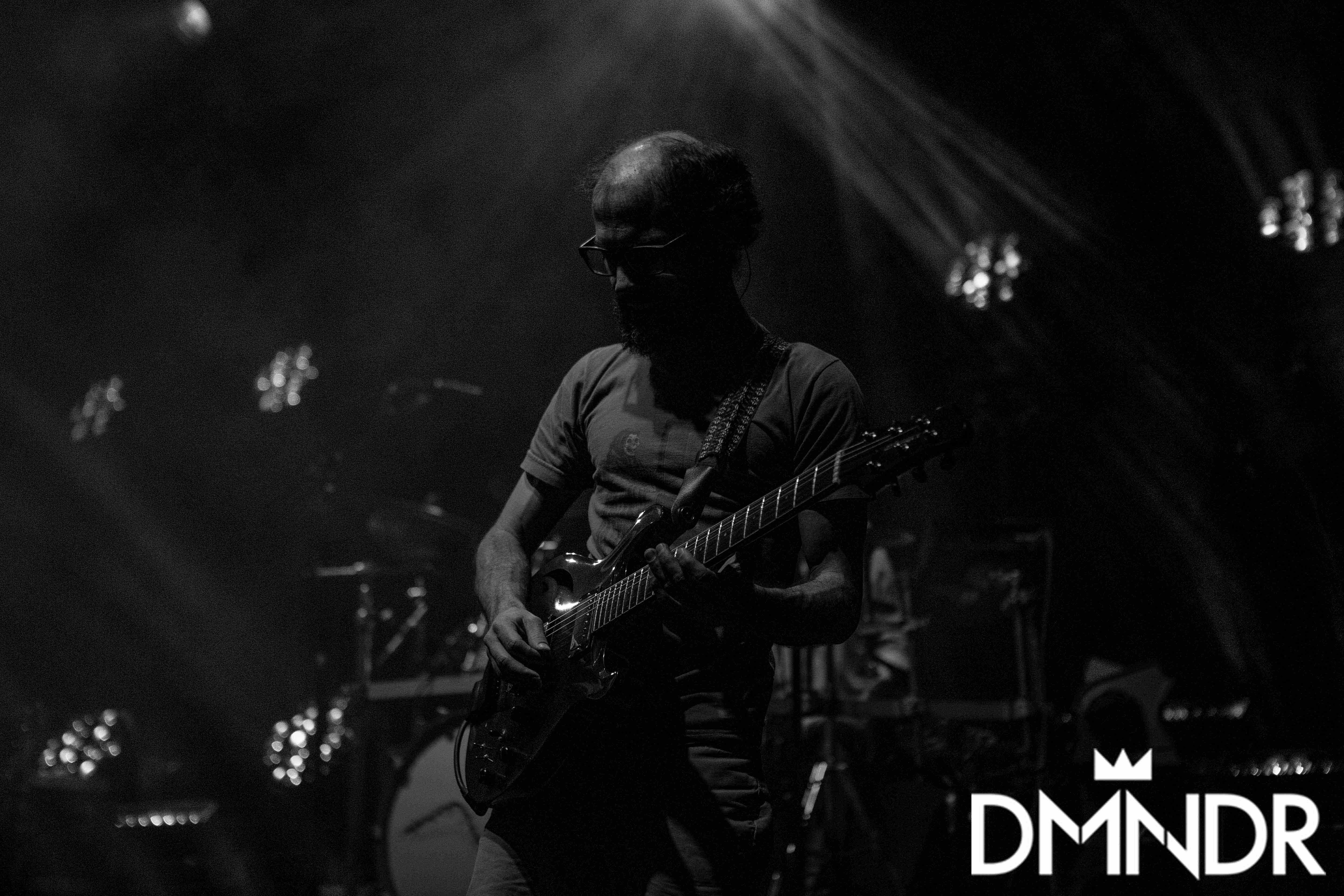 Up against the stage, I almost did not recognize Mike Rempel with his long hair but the guitar work could not have been anyone but him. Cold Facts into Livingston Storm kicked off the second set and I was really able to concentrate on getting some shots of each member individually while I was up there. From that close, it is so cool to watch how they all interact with each other using no words, just letting the music and an occasional hand signal or head nod do the speaking for them. All 5 of them lost in the music but at the same time, all on the exact same page and ready for anything.  
"Soma" came out super strong and a little unexpected for me since I cannot remember the last time I heard that live. As that went into "128" I made my way upstairs to capture the energy of the entire venue from the balcony and enjoy a little change of scenery. I think you really get the full effect of how incredible that venue is from up on the balcony. The lights danced across the room and they had some really awesome visuals being projected onto the ceilings and walls. It was mesmerizing to watch the lights dance across the faces of everyone in the crowd and change with the music.  I always love to see Lotus perform at a venue like this or Terminal 5 where there is an upper level to spectate from and watch the entire crowd move with the band like one giant living entity. The whole place was alive and I was right in the middle capturing it.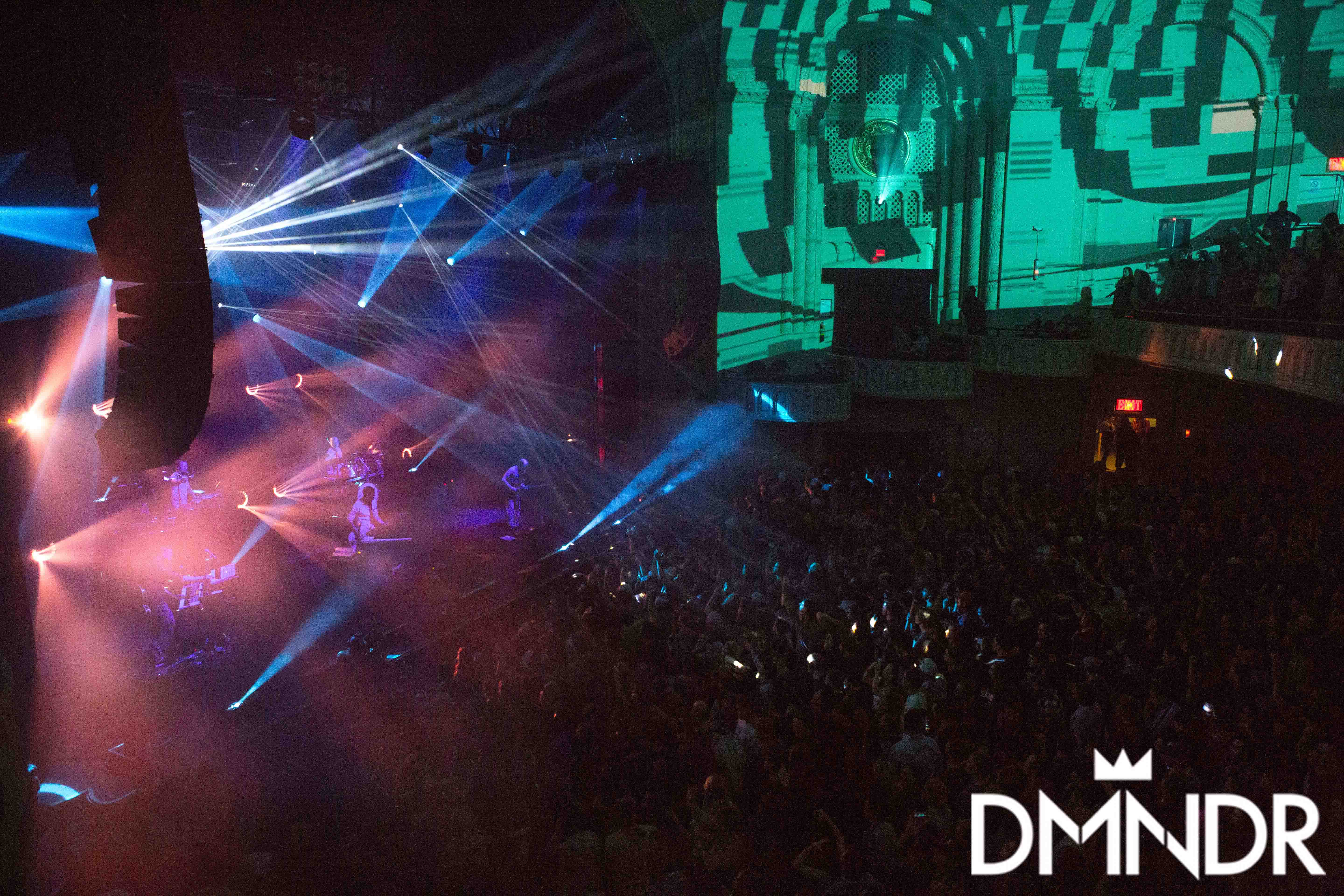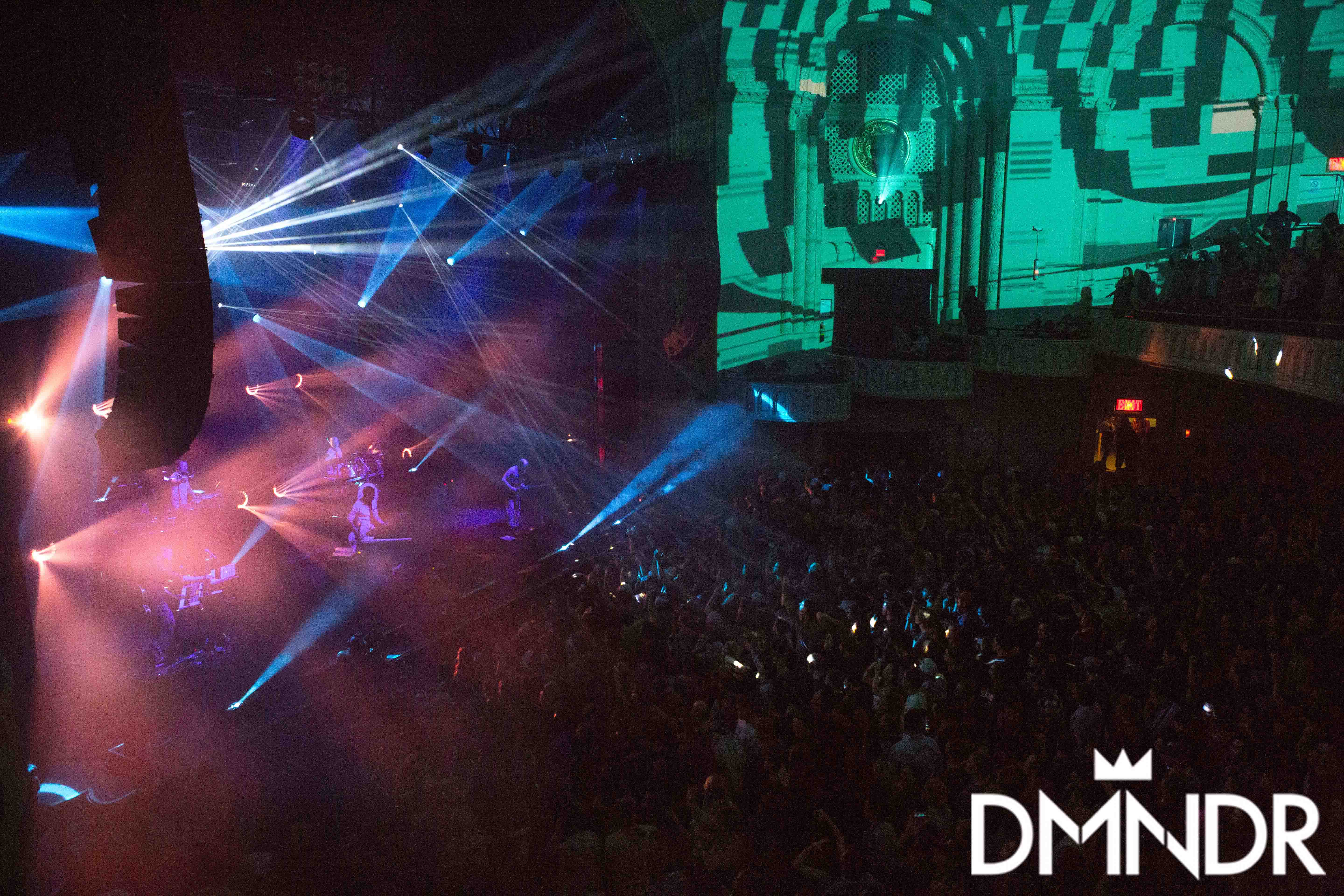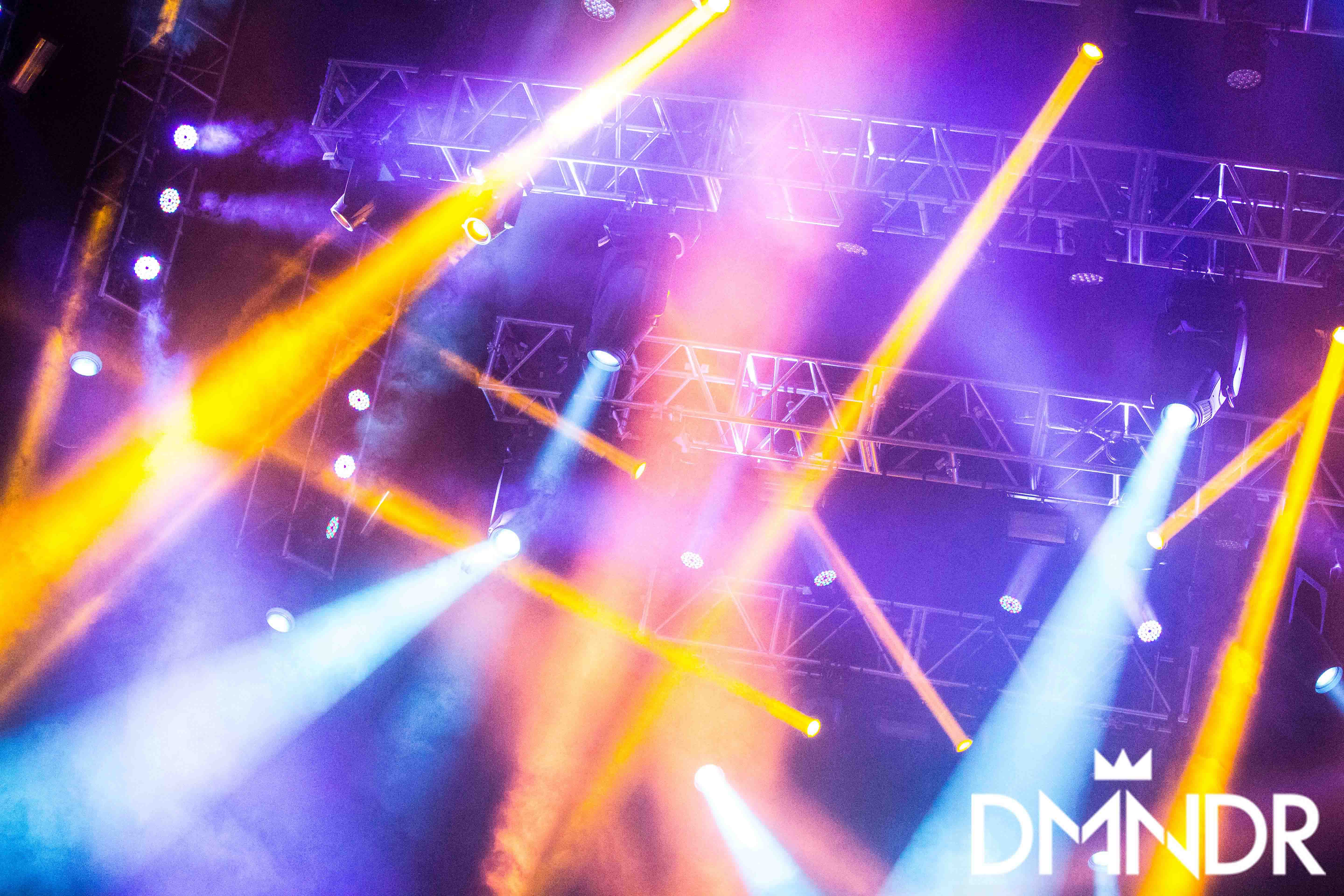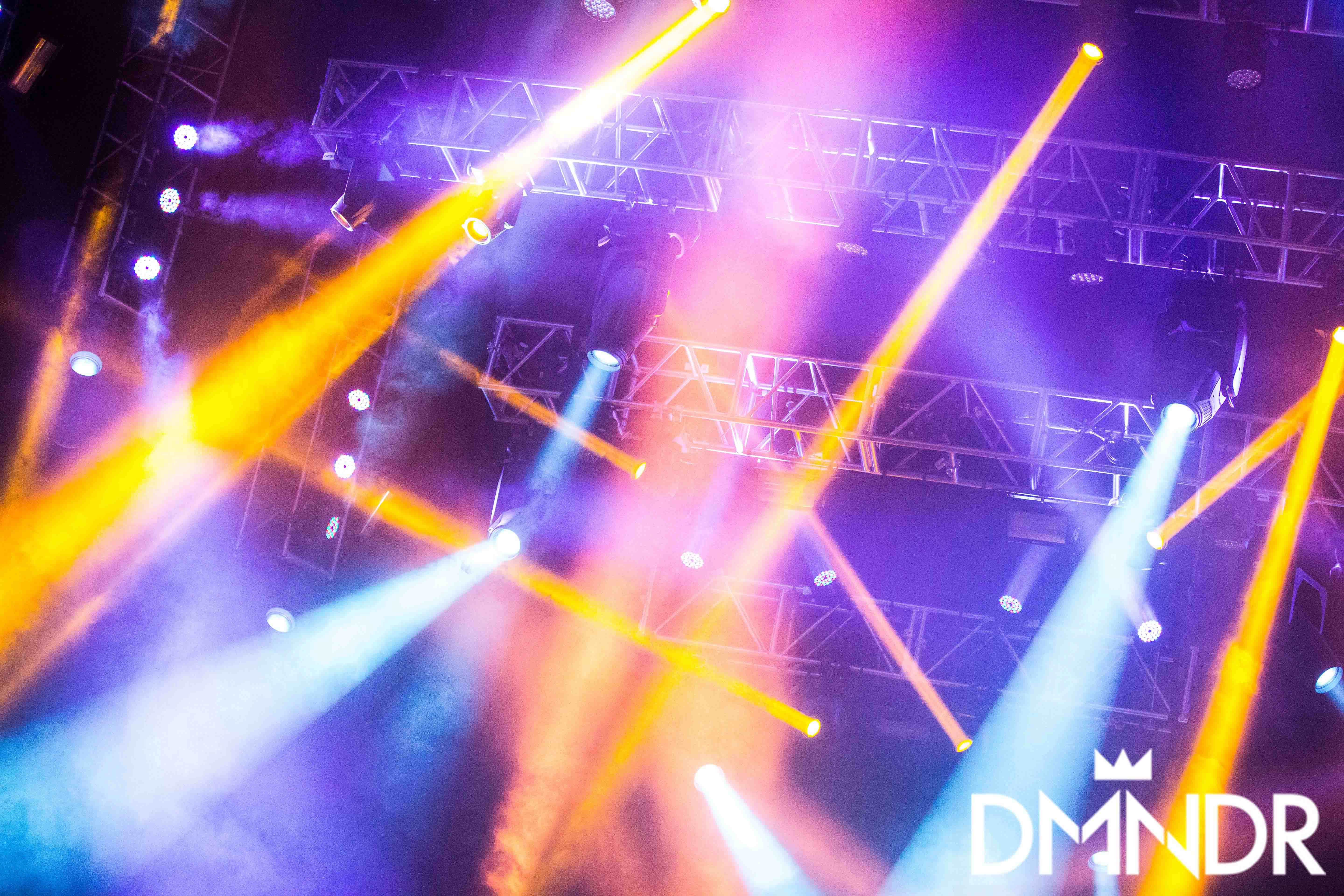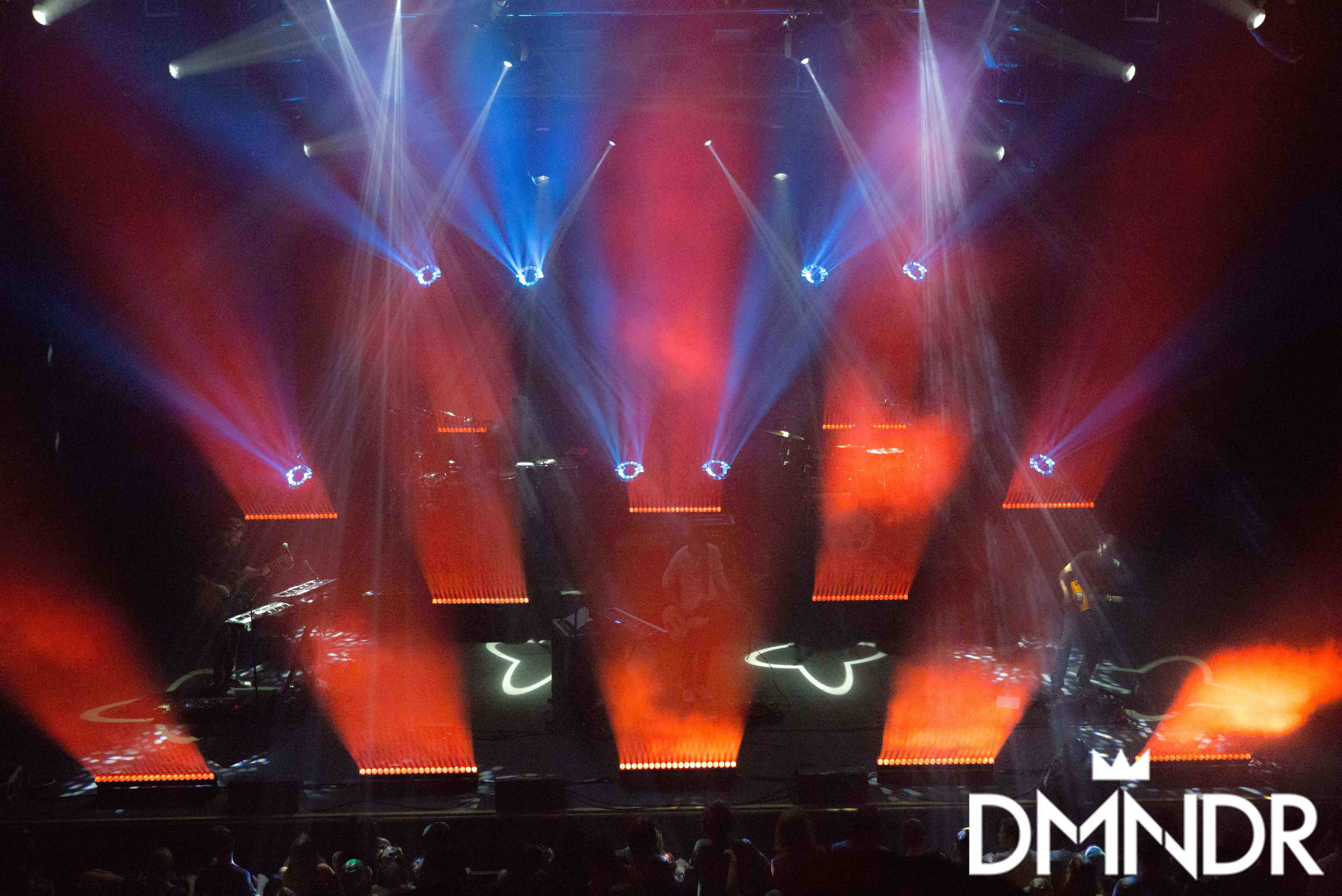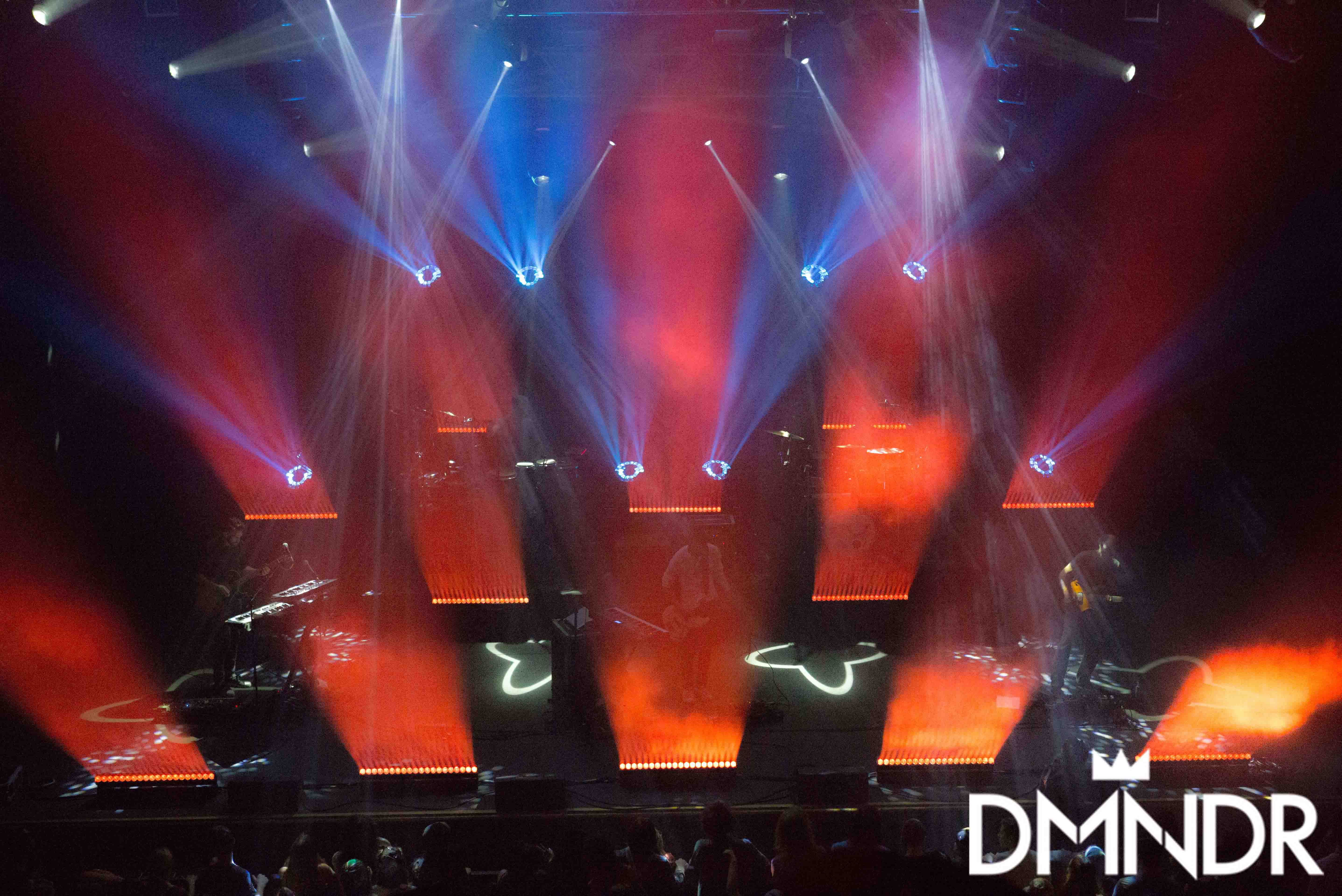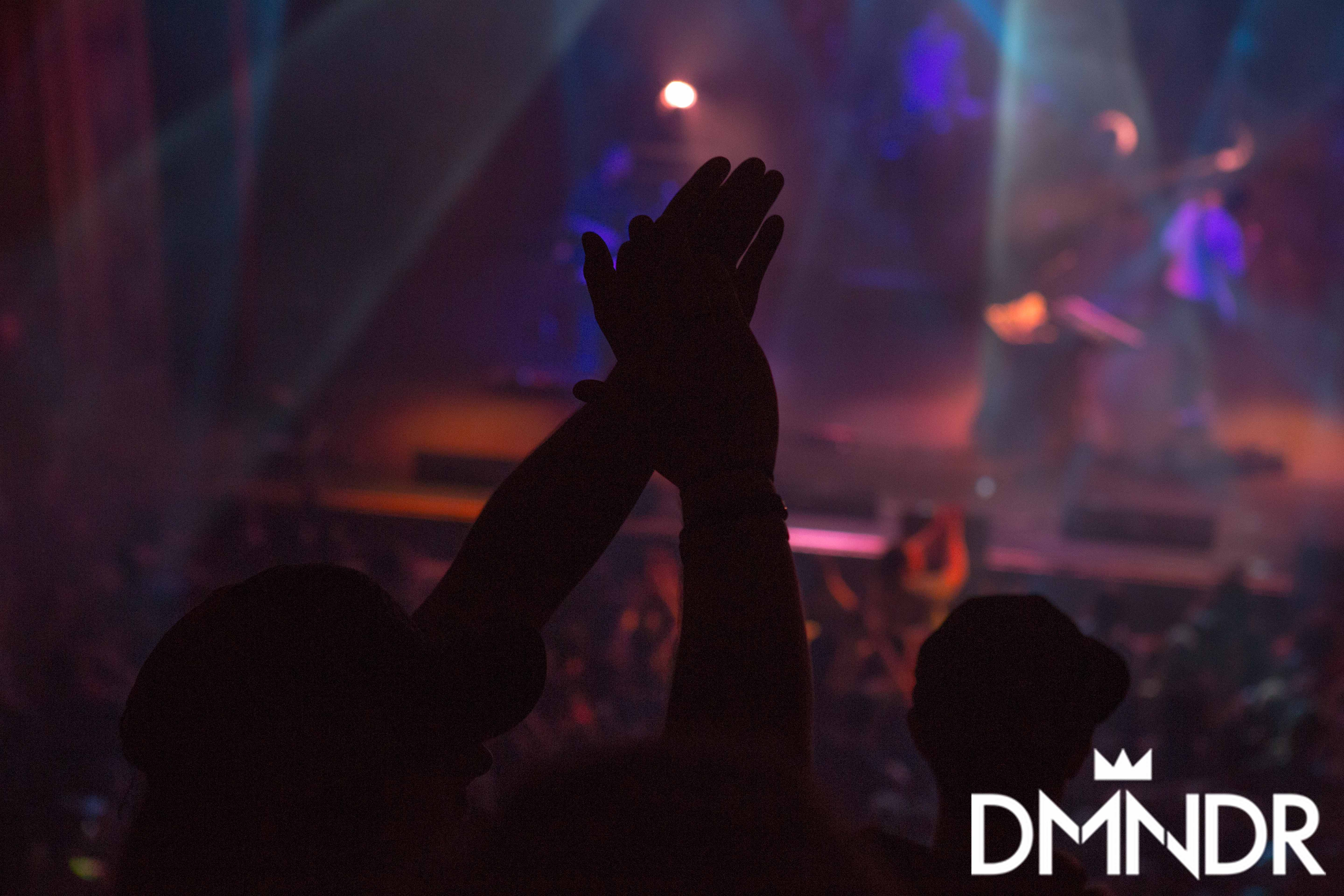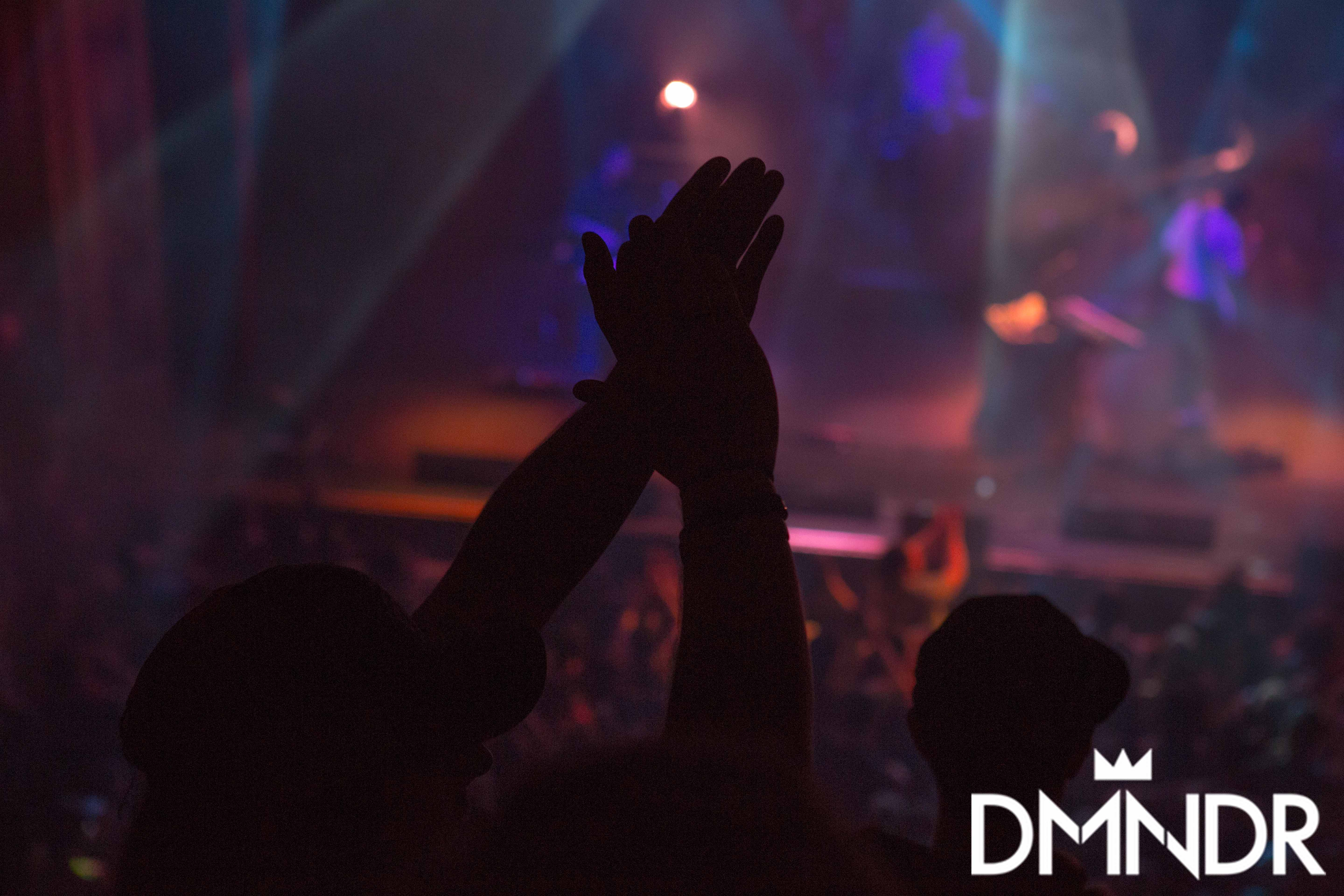 They closed out the second set with "Age of Inexperience", a personal favorite of mine and we got an "Umbilical Moonrise" for the encore, which the crowd could not have been happier about. For that last song, I put my camera down and just enjoyed the ride that the 5 of them were taking us on and thought about how I was going to do a write up for a show that had so much energy at a venue that has so much history and has been home to so many other great jam bands in the past that Lotus seems to draw some of their influence from.
Having come a long way from just a metal loving kid, I now seek out every jam band that I can find and I really owe that to Lotus opening up my eyes and making me realize that regardless of genre, there is always something to love and new ways to hear the influences in every type of music. These guys do such a stellar job of blending together so many genres and having seen them at so many different venues and festivals over the years, I never know what I am in store for until I am right there in person. With how historically popular the Capitol Theater has been over the years, there were fans of all ages yet as soon as the music started, age and background ceased to exist. We were all there for the exact same reason: to have 5 of the most talented musicians in the scene rock our faces off and bring us all together for a few hours, where the events of the past week and month can just fade away and all that matters is the music.
Set List:
Nematode
Move Too Fast  >
Greet The Mind
Mikesnack >
Expired Slang
Kesey Seed
Once in a Lifetime
Cold Facts
Livingston Storm >
Soma >
128
Neon Tubes
The Opus
Age of Inexperience
Umbilical Moonrise
---
I was able to ask Jesse Miller (bass) a few follow up questions after the show for some more insight:
I first saw you guys at Higher Ground Ballroom in Burlington Vermont in 2012 on a 3 night run and have been a huge fan ever since so that show and venue have some sentimental value for me. Do you guys have any special memories from that or any other venues that really stand out throughout your careers?
We've played Higher Ground 20 times over the years, so a lot of fun shows there. We started in the small room, graduated to the ballroom, then started playing 2-night runs. Some of my favorite venues that we've played numerous times are
9:30
Club, The National (Richmond VA), The Fillmore Denver, Red Rocks.
The Capitol Theater is known for hosting "The Grateful Dead" many times over the years and it seems like you guys have gotten some of your inspiration from them. Is there a special feeling for this show since Jerry and the rest of the Dead have played so many times exactly where you will be standing? Are there any surprises or tributes you have planned? 
When I think of the Capitol I first think of videos I have seen of Talking Heads and Prince playing there. I like the Grateful Dead, but I don't really think of them as a big influence on
Lotus
. It is always fun to go to venues with a long, storied history. I think it can make bands and crowds feel like they are an important part of the history of continuing history of rock 'n roll.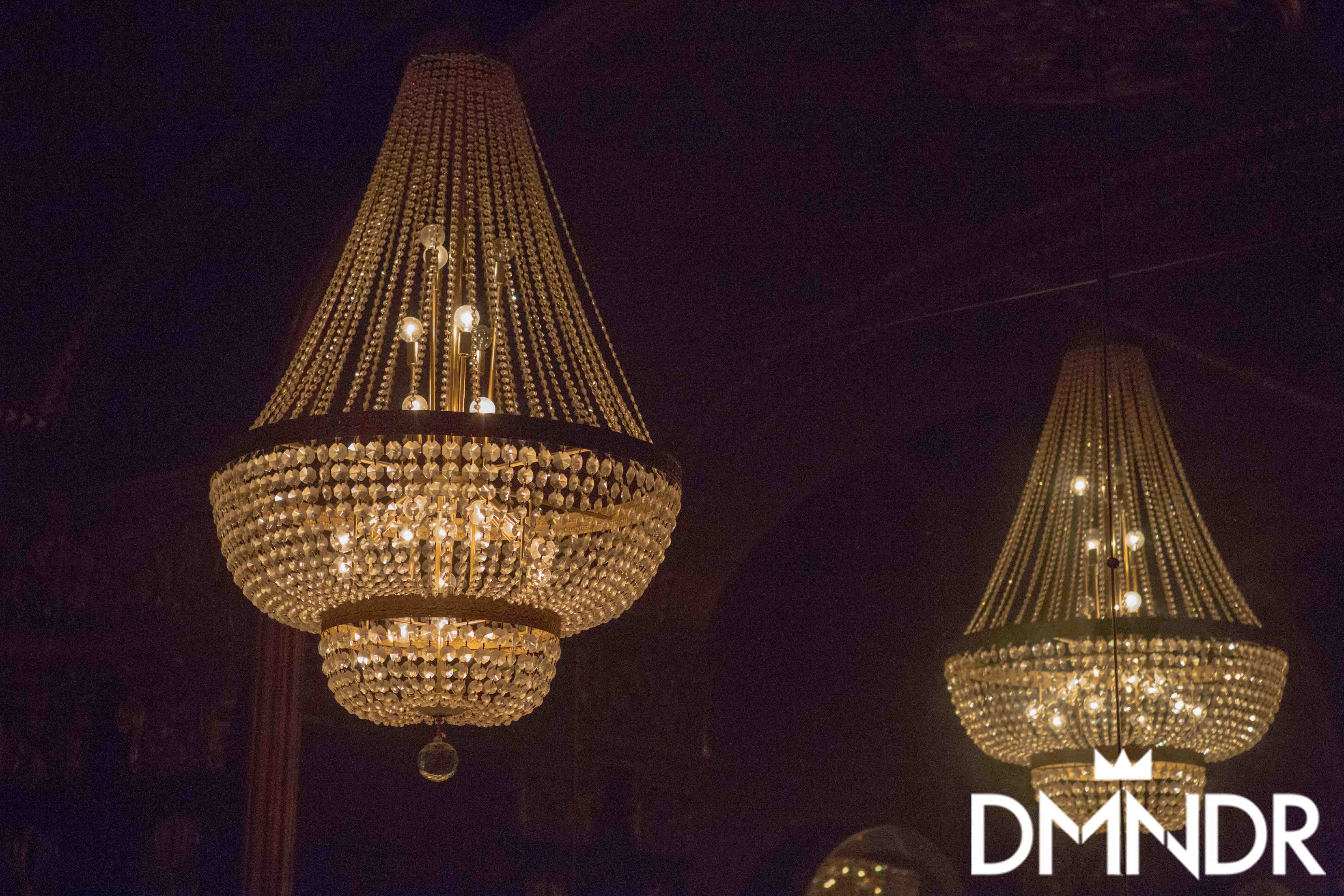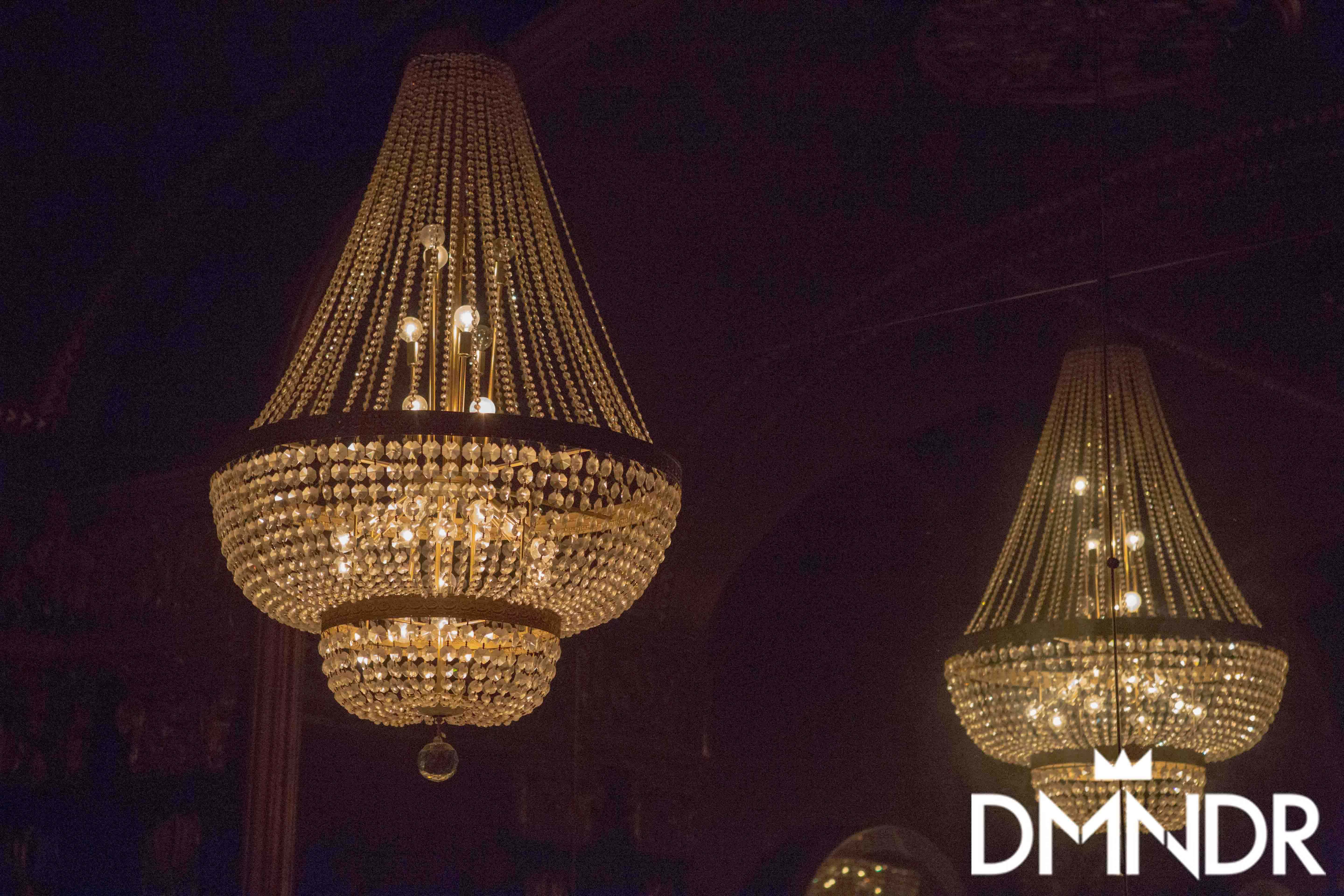 I have seen you guys play at Camp Bisco several times and the crowds at a festival are often very diverse and eclectic. How do you find that playing a festival with a wide range of fans compares to a show where they are there to see you particularly? 
Festival crowds have committed multiple days, a lot of money and travel time to stand in front of a stage to watch us play music. They are dedicated music fans. So, I don't think it feels all that different compared to playing our own show. The main difference is usually that it is in a field somewhere to a larger crowd. Our own shows are 2 sets, for festivals it is usually 75-90 minutes. So, for our own shows we have more of a tendency to include more rare songs from our catalog.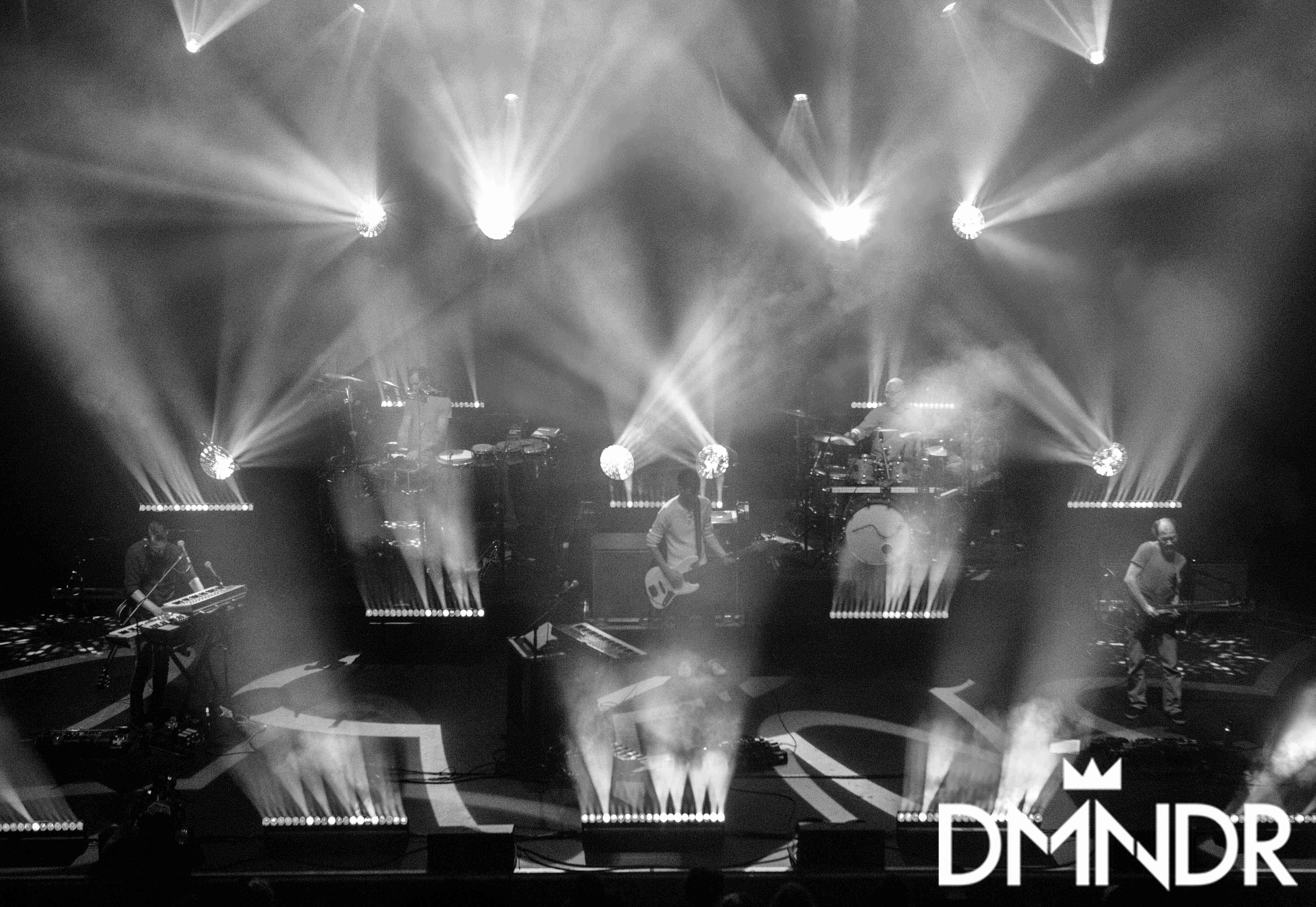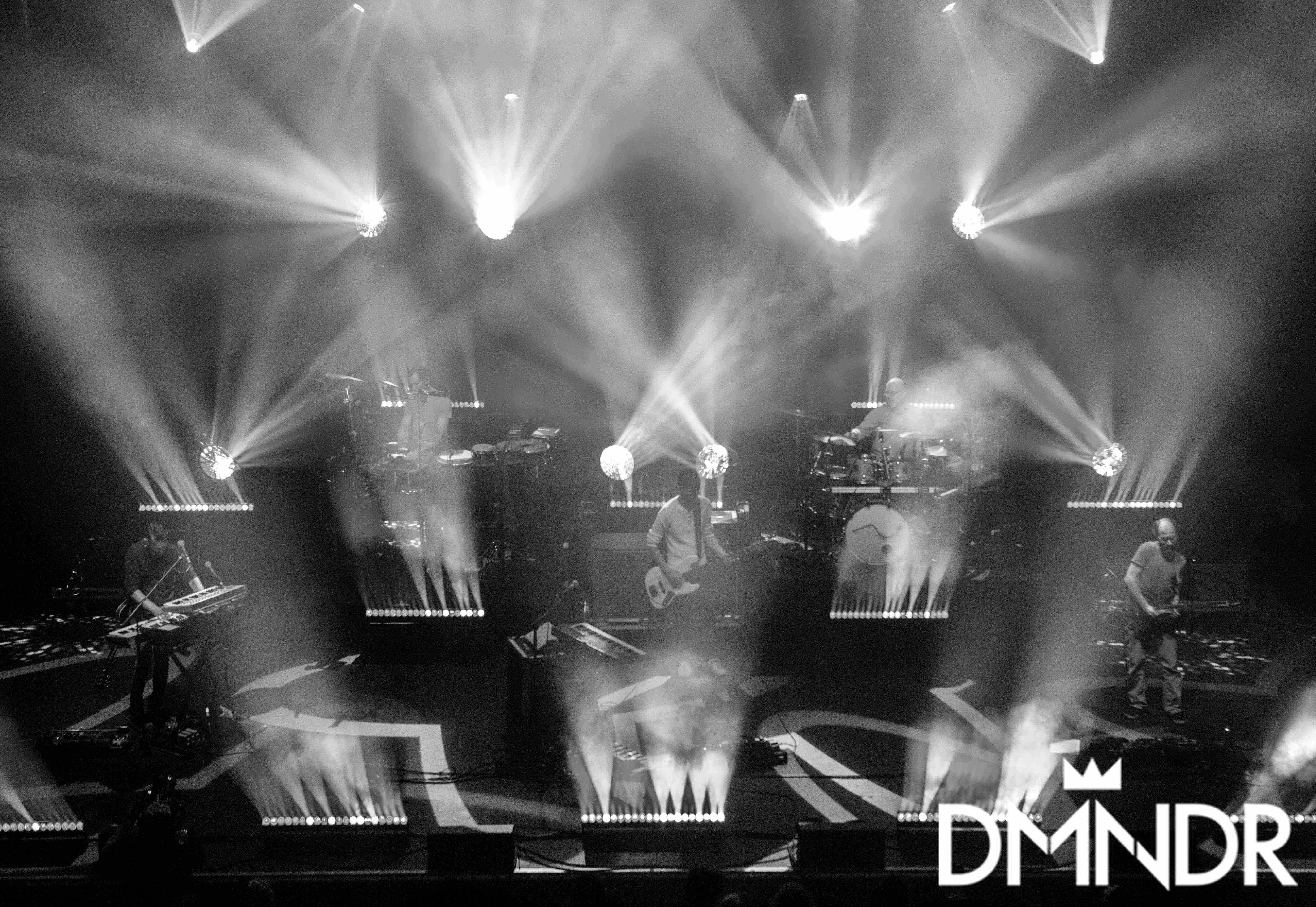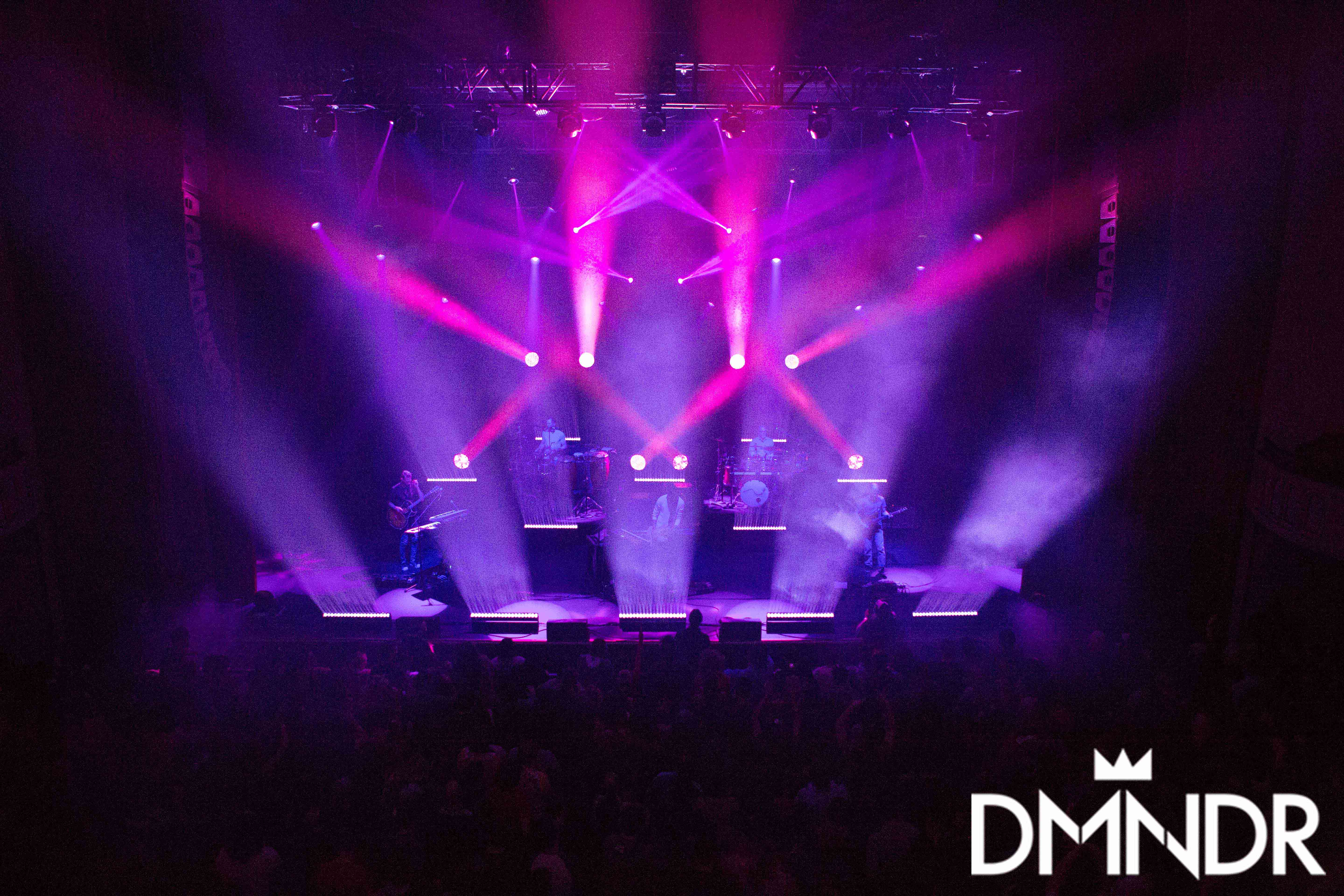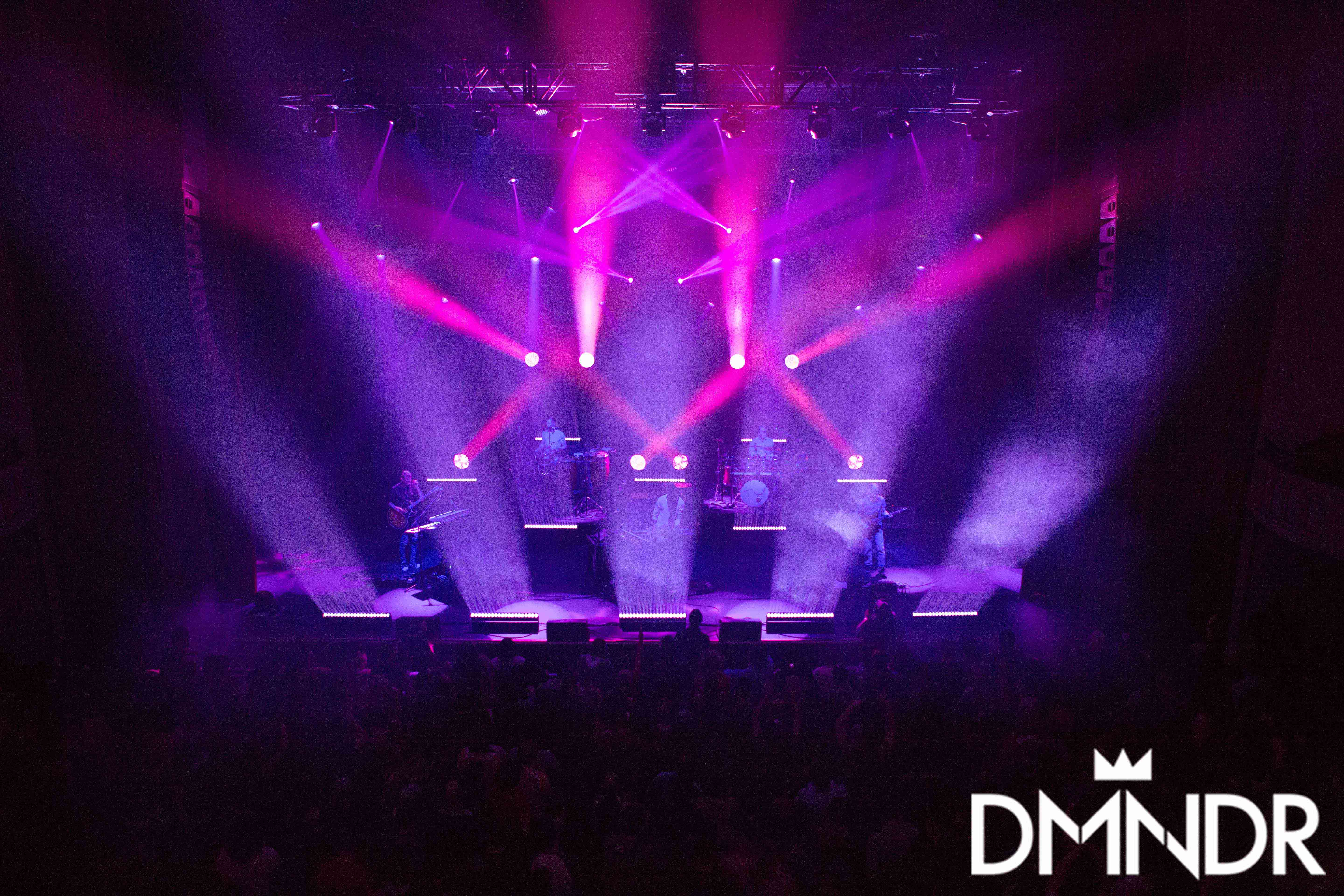 What has your experience playing festivals been and how have you seen that progress over the years?
It has been two stories. First is
Lotus
rising through the ranks – from low billed slots early in the day to headliners. For a band like
Lotus
that doesn't fit the radio mold, festivals were one of the primary methods of reaching new fans. The second story is the change in festivals themselves. When we first started the festivals we played were very jamband-centric. We stood out showing up with synths and samplers. Then more and more electronic music started creeping in. Then more indie-rock festivals started. Now it is very common to have an alt-country act, EDM DJ, singer-songwriter and a band like
Lotus
all on the same festival.
Where do you get you inspiration from? Are there any other creative outlets aside from music that inspire you or the music you create?
Music is my primary creative outlet so I feel like everything I experience becomes part of a collective source of inspiration. Inspiration is a tough thing to pinpoint. I don't sit around waiting to feel "inspired". I work on music daily, listen to works in progress in different environments and at different times of day, go to see shows of groups I've never heard before. It all blends together to influence the art I'm making.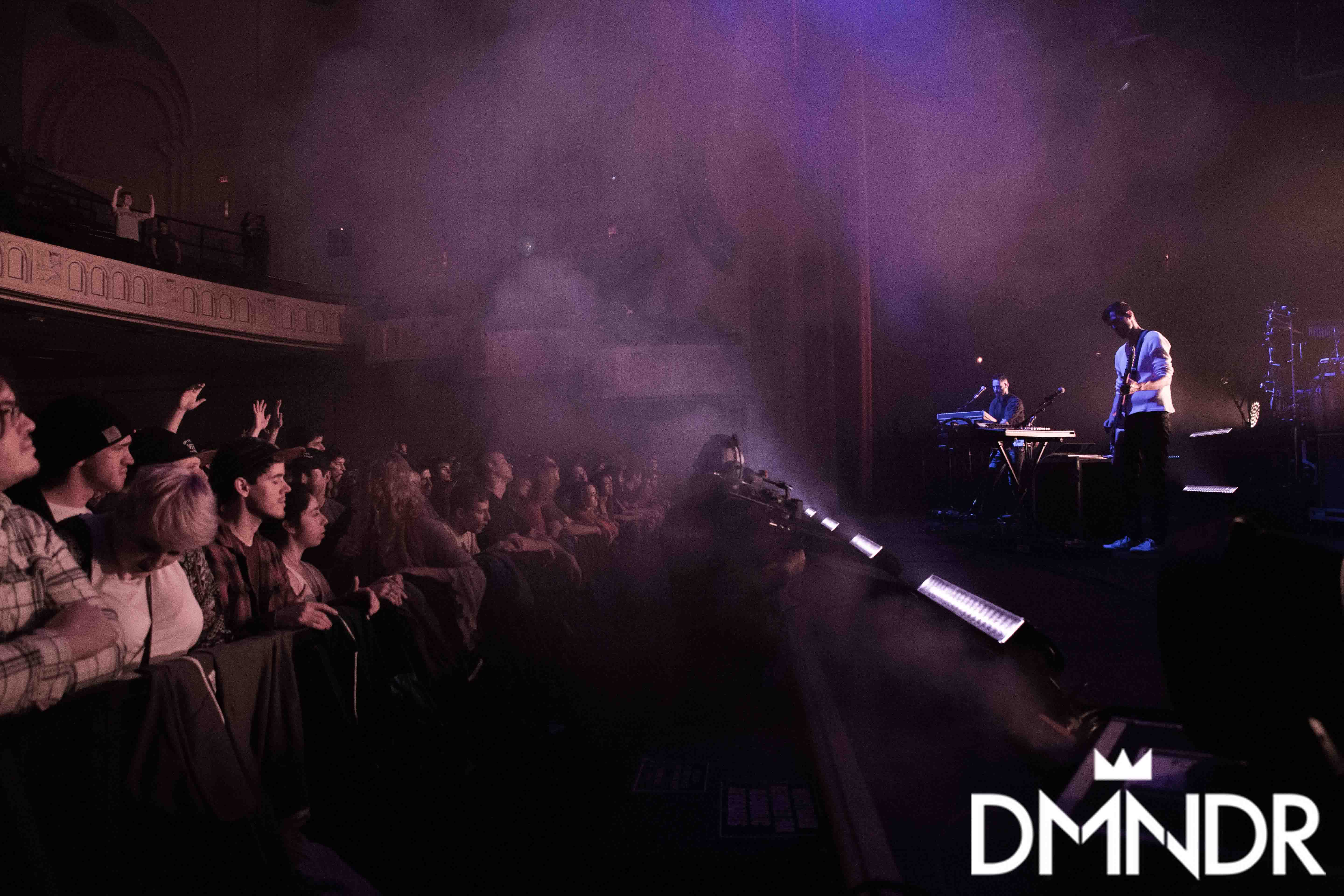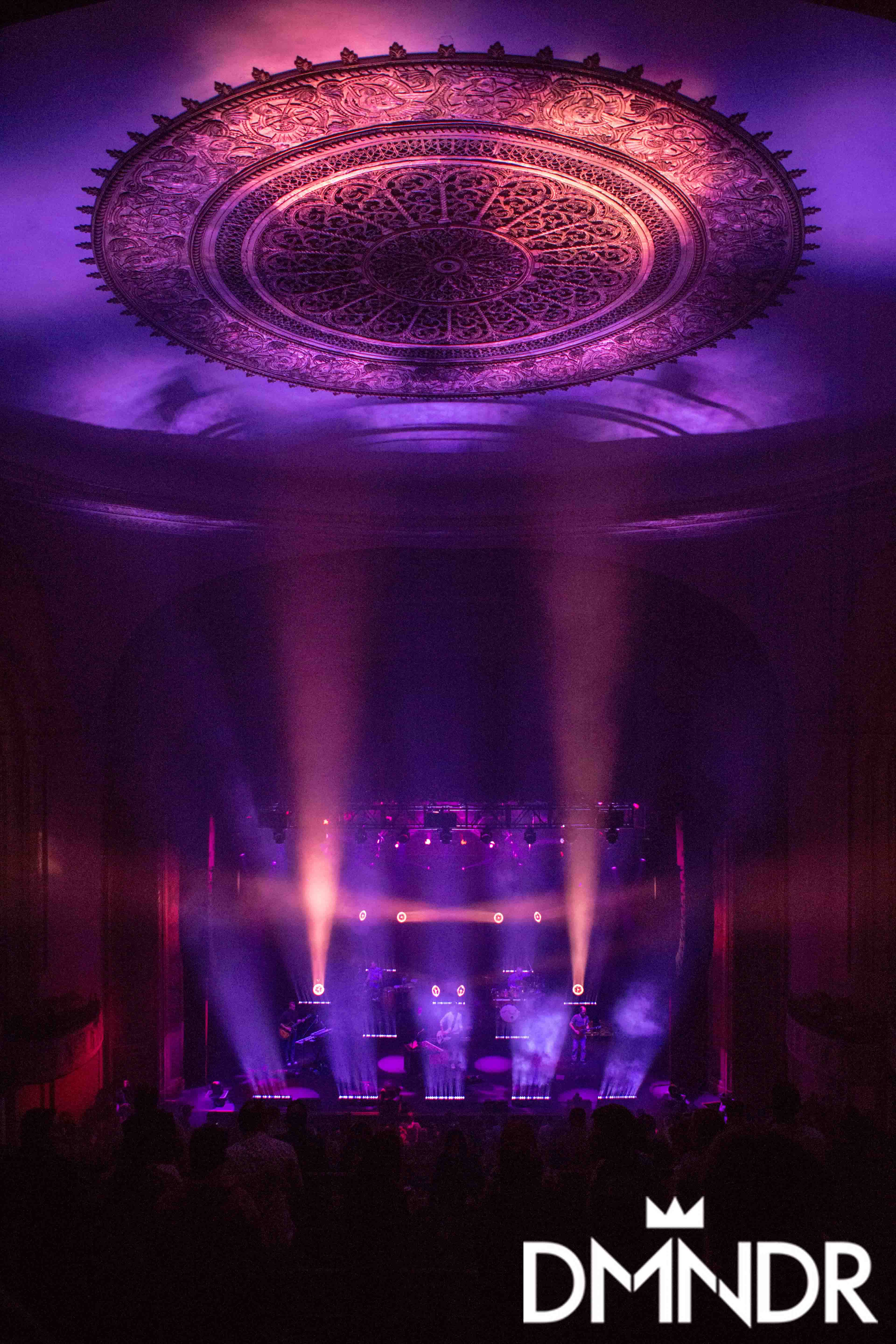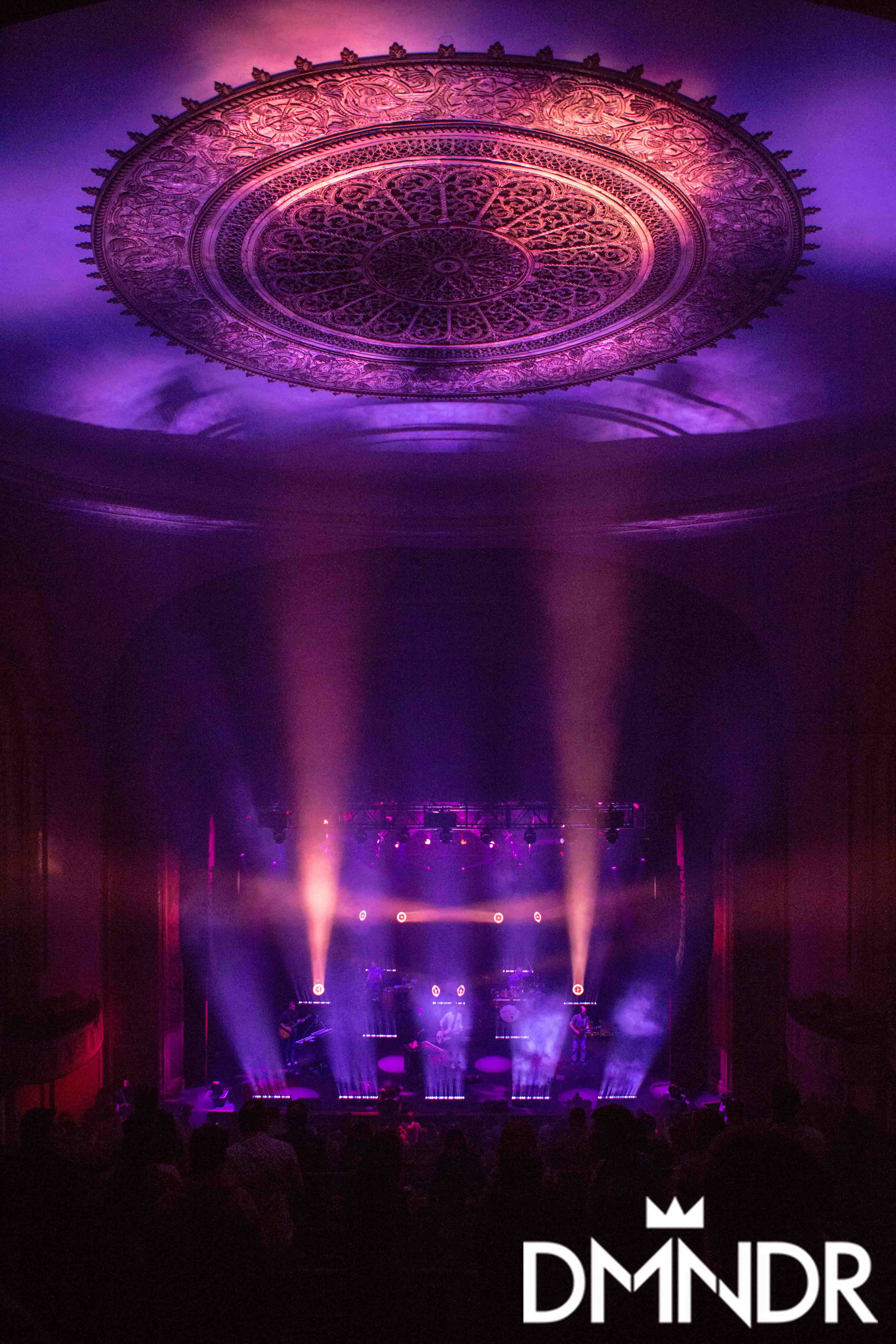 How do you choose your set lists? Are they ever on the fly? Do you choose differently based on festival/venue?
Luke is the architect of
Lotus
set lists. He looks at what we played last time we were in the same venue or market, what we played the night before. With our set lists we try to have a variety of tempos and grooves, new and older material and a balance between composition and improvisation. Then with all of those things in mind we try to build a story over the course set, have peaks and valleys in such a way that it keeps a crowd engaged for a 3-hour show.
What was your favorite show the band played so far this year?
The 2-night run in DC to kick off the tour was one of my favorites. The
9:30
Club is a perfect size – everyone is close to the stage, but the stage and room are big enough that we don't feel cramped. The sound system is great. It really feels like you can play the entire room like a giant instrument.
What happens during set breaks for you guys? Is there anything specific you do every time and is there any change in mindset that happens?
Either relaxing or hanging with friends for 15 minutes. Tour life and shows can be exhausting, so that little break gives a chance to have a drink and reset before the final 90 minutes of the show.
Are there any songs that you particularly like to play live?
Behind Midwest Storefronts is a long time favorite of mine. Cold Facts has been a favorite as well since we started playing that just over a year ago.
What are your favorite bands to listen to right now?
Spoon, Car Seat Headrest, Rolling Stones, Manuel Gottsching
Do you guys have any pre -show rituals?
For myself – make sure my equipment works, drink a beer.
Are there any bands or artists that you would especially like to collaborate with?
Brian Eno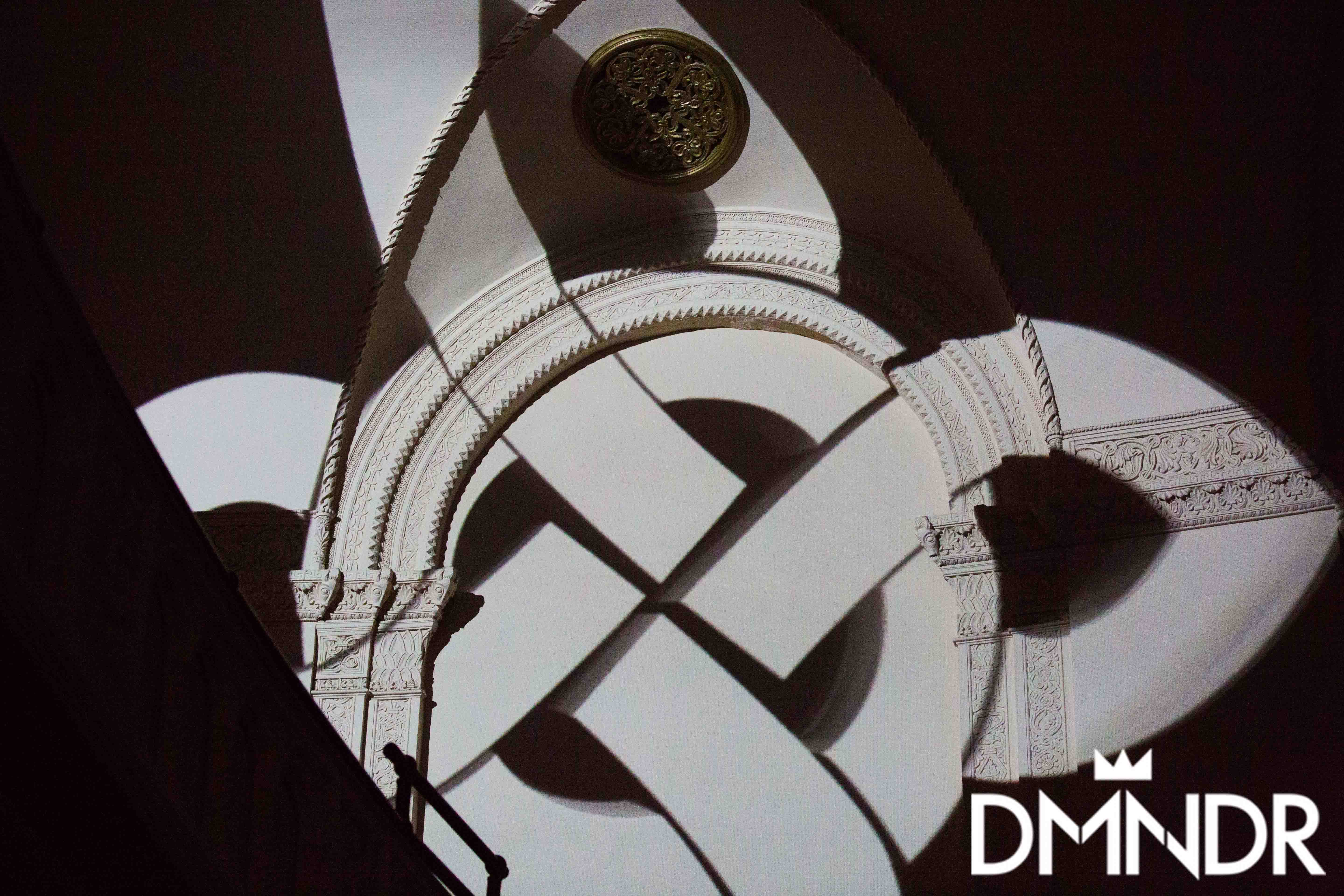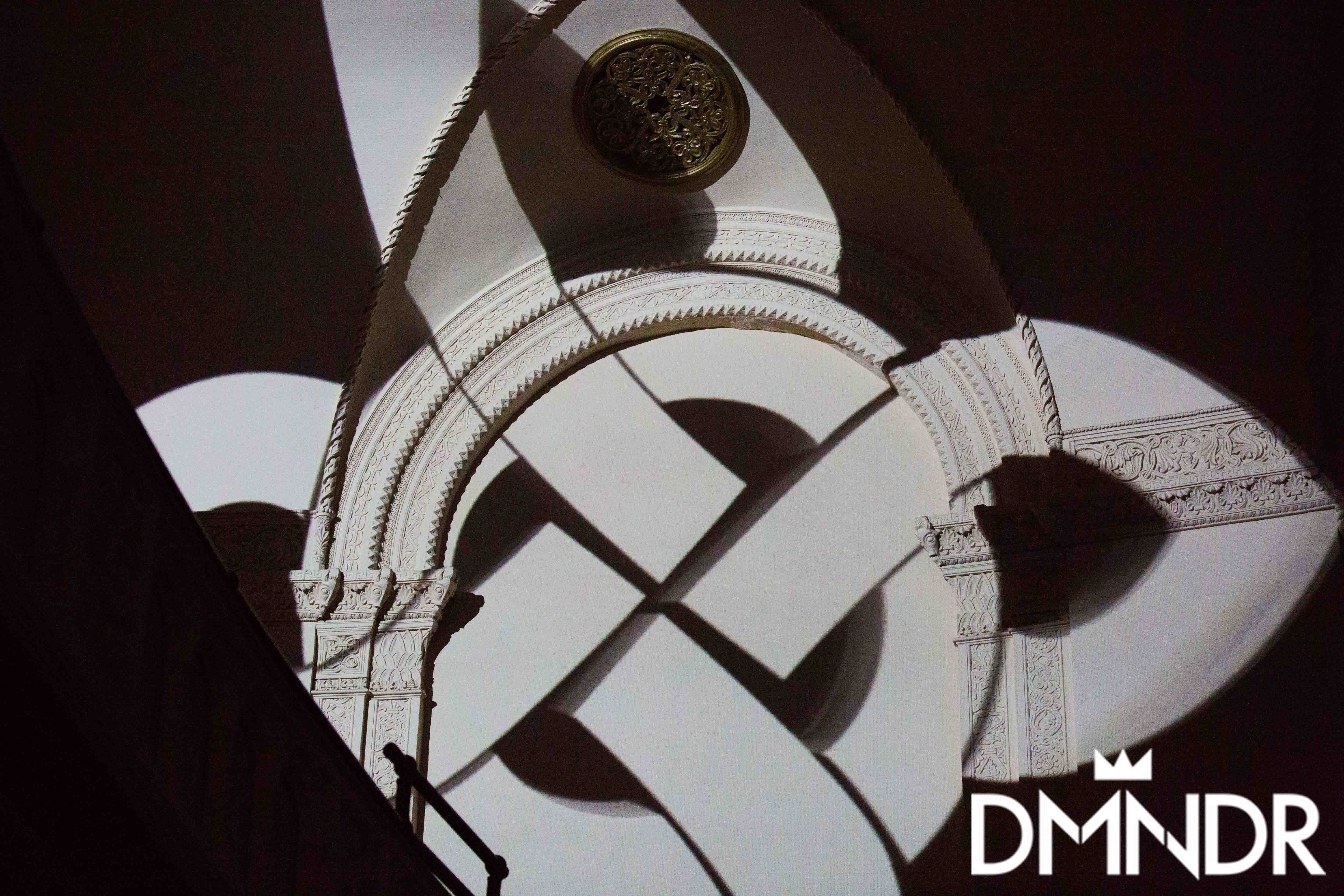 The new album is a somewhat different sound than anything you guys have ever done in the past. What was the inspiration for including vocals on every song on "Eat the Light"?
We've written songs with vocals before, but we thought it would make the album more cohesive if every track had vocals. We wanted to write catchy dance tracks and vocals can help make memorable hooks. Also, the desire to try something new.
Lotus
has been going for over 15 years now – we want to keep evolving and creating.
How do you choose your album art? Are there any artists that you commission with ideas you already have in mind? Have you ever seen any art already made that you have ended up using for an album?
It is not an easy process. Sometimes the vibe of the album evokes specific color sets or visual ideas for me. I might know that I want a photograph, not a graphic design. Then putting together collections of images are starting to shape ideas. Then finding an artist or creating something ourselves.
We do commission pieces for some albums. The cover art for Build was commissioned from Nosego, a well-known muralist. Oil on Glass/Feather on Wood is an example of seeing a work that I thought was perfect and licensing it. Andy Gilmore is much more well known for his minimalistic geometric pieces, but he also has these great drawings. That is where the dual cover images comes from – the bird drawn on wood on one side and the water/oil image on the other. For
Lotus
the cover is a polaroid photo that is partially destroyed. I found it online and was able to license a set of polaroids. I thought the dulled analog colors worked well for that album.
For Eat the Light Luke made the wire sculpture. I think it works as a metaphor for some of the album themes. It is something that looks like a living creature, but it is made of wires. A lot of the songs on the album have themes of electricity, light and the inter-connected world we live in. Wires building something bigger.
When can fans expect to hear more new music from you? What does the rest of 2017 look like for you guys?
We've already been working on new music. Now that our big winter tour is wrapped we are getting back into writing mode. We have some festivals and shows already announced, including a return to Red Rocks in September. There will be some more shows announced for the fall as well.