As a slightly in arrears 80s Goth Revivalist, the one thing I can't stand is punchy, perfectly wrapped, silver sparkling, positively charged, uplifting, Ramones-inspired, powerfully powerful power pop. As such, you can imagine my fury when I left Saturday night's Shonen Knife gig feeling really bloody good about myself. I had, like, an amazing time. I was uplifted, and forgot about the British proletariat's proud but hazardous resistance against the ruthless zealots of the pan-European stealth superstate. I had a conversation with a stranger about The Human League and treated myself to a McFlurry on the way home. This is not the way of the Goth Revivalist, and I had a stern word with myself the next morning, but I defy anyone not to enjoy Shonen Knife live. It would be simply impossible not to have a good time at their show.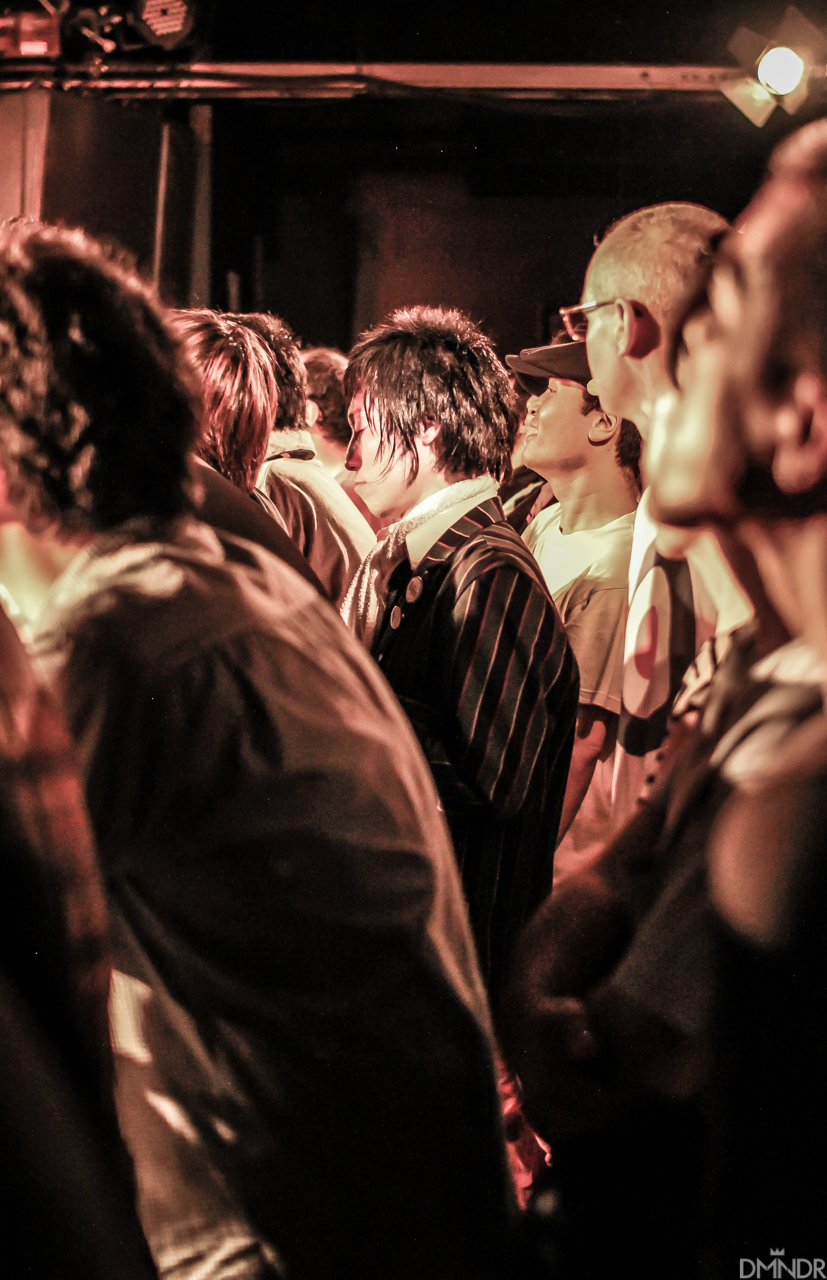 I saw them at Fever in Shindaita, just one stop from arty, arsey, am-dram hangout Shimo Kitazawa. Their twentieth album, Adventure, was released earlier this year, and does everything you might expect a Shonen Knife album to do, exceedingly well, and the same can be said, emphatically, of their live show.
I'm not sure if I've ever seen a musician look like they're having as much fun as Risa Kawano, the band's new drummer, while the group's founding members, sisters Naoko and Atsuko Yamano, appear to be having the times of their lives, perhaps more than ever, thirty five years down the line from the band's formation in Osaka, back in 1981.
The guileless and warmly requited connection between audience and band is palpable, authentic and affectionate. As the music clatters from uncontrived glam pop to careering rock n roll abandon, the atmosphere becomes fuzzier and funnier. The sisters crack a few jokes, headbang, play back to back like Thin Lizzy, and deliver stridently absurd lyrics about capybara and eating sushi.
It's impossible to imagine Shonen Knife ever stopping writing music and performing with (not to) their fans, because they appear to adoringly venerate all things rock n roll, and firmly refuse to countenance the possibility of a disconnect between three chord DIY punk and its descendants, and lyrics about really liking fluffy animals. If they love their fans too, then it's an impeccable variety of romance- a marriage for life. With some bands there can be an emotional gap between the performer and the audience, and the show is, well, for show. But with Shonen Knife the gap is almost not there, and the show is for real, between friends.