We all have guilty pleasures in life, some you are proud of, others not so much. But I am damn proud that my pop music guilty pleasure is Two Door Cinema Club. Their first album Tourist History (2010) is right when I caught on that train. I remember to this day, getting stoned AF in my buddies garage, listening to this album, putting a few beers back. Now 9 years later, with multiple album releases, I am still listening to them.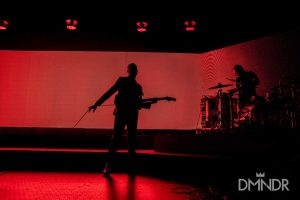 Here in Austin we have a very iconic music venue called ACL Live at The Moody Theater, or The Moody for short. This venue is the fucking tits. It used to be a stage at the UT campus, with the Austin skyline in the back. Many legend have played there, from Stevie Ray Vaughn, Willie Nelson, Allman Brothers, the list it fucking legendary. Austin was growing so fast, that they had to build another venue, much bigger, but still holds that "small town" vibe. With limited stadium seating, and a small floor, you get to be face to face with your favorite musicians.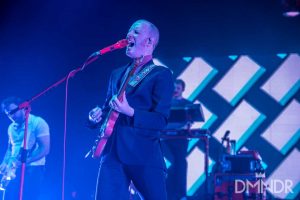 Almost 4 years ago to the day, I was able to photograph TDCC at a smaller venue, but just as amazing. Hailing from Bangor UK, it would be tough to imagine that such happy, poppy, and fun music could come from such a cold, dark, and dreary place. There's no doubt that they hit it big with their song "What You Know" off of their first album. From there, the sound has changed very little in nearly the past decade. My favorite album has to be "Beacon" back in 2012. The famous "sophomore albums" either make or break bands, and the sure as shit made it.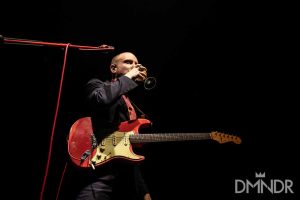 Skipping to 2019, they released "False Alarm" with some pretty awesome promotional stunts, like a giant fire extinguisher in London that passerbys could control from a distance. They also changed their physical image, and music videos very similar to "Ok Go", which have some of the most elaborate music videos out there. But the sound did not change, it is still the fun, poppy, happy music that brings out my inner basic bitch, and love it. And this is coming from a guy who listens to metal music constantly, which brings out my inner darkness.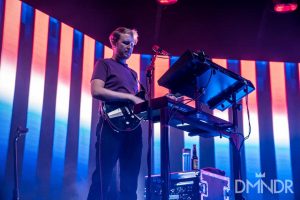 I know I sound like a broken record at the end of my posts. But if you haven't heard of Two Door Cinema Club, get your shit together. Give them a go if you're having a dinner party, or shit, if you're throwing a wager. There is no way you wont be able to bop your head and sing along.