I won't lie, I had very little knowledge of TDMT (The Devil Makes Three) before I showed up at Emo's on Saturday night. Also, call me superstitious, but full moons scare me, and that's when weirder shit happens in the city of Keep Austin Weird. But god damn was I pleased I ventured out and went to see them. Though it was not a sold out show, I could tell all the fans there were true die hard listeners. It was awesome to see a band with members from Vermont and California coming together to form this group. And amazing how many millions of views they have on youtube.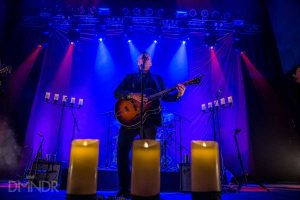 As if the full moon wasn't enough, the stage was set with candles, like seance, set for hundreds of people to sing the dead back to life. If you didn't know their music was folky/americana, you would have assumed you were about to see a death metal show. Their looks too would suggest the same, but in this day and age, you can't judge a book by its cover. I think the only thing that would give it away about their music style would be the stand up bass in the corner.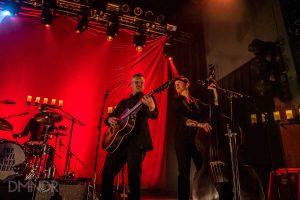 I downloaded an album and EP earlier this week when I found out I would be photographing them. And I couldn't stop listening to it. This is coming from a guy who listens to ear bleeding metal all day at work too. This is the type of band you would see in New England (where I grew up), in some small off the grid bar on a farm. But they made it "mainstream" and now bringing this music across the country in very large venues. Super stoked I got to see them. If you need to mix it up a bit with your music, you should deff give The Devil Makes Three a go!