We live at the intersection of many things. It is not uncommon for artists, entrepreneurs, and academics to casually explore the combinatorial possibilities of any number of loosely intersecting ideas, find their common denominator and wed them. So goes Public Service Broadcasting's mission to "educate, inform and entertain" through archival audio clips of historical events woven into modern electro propaganda pop. If the project's premise seems absurdly nerdy, or strange, it is. It's also absurdly awesome.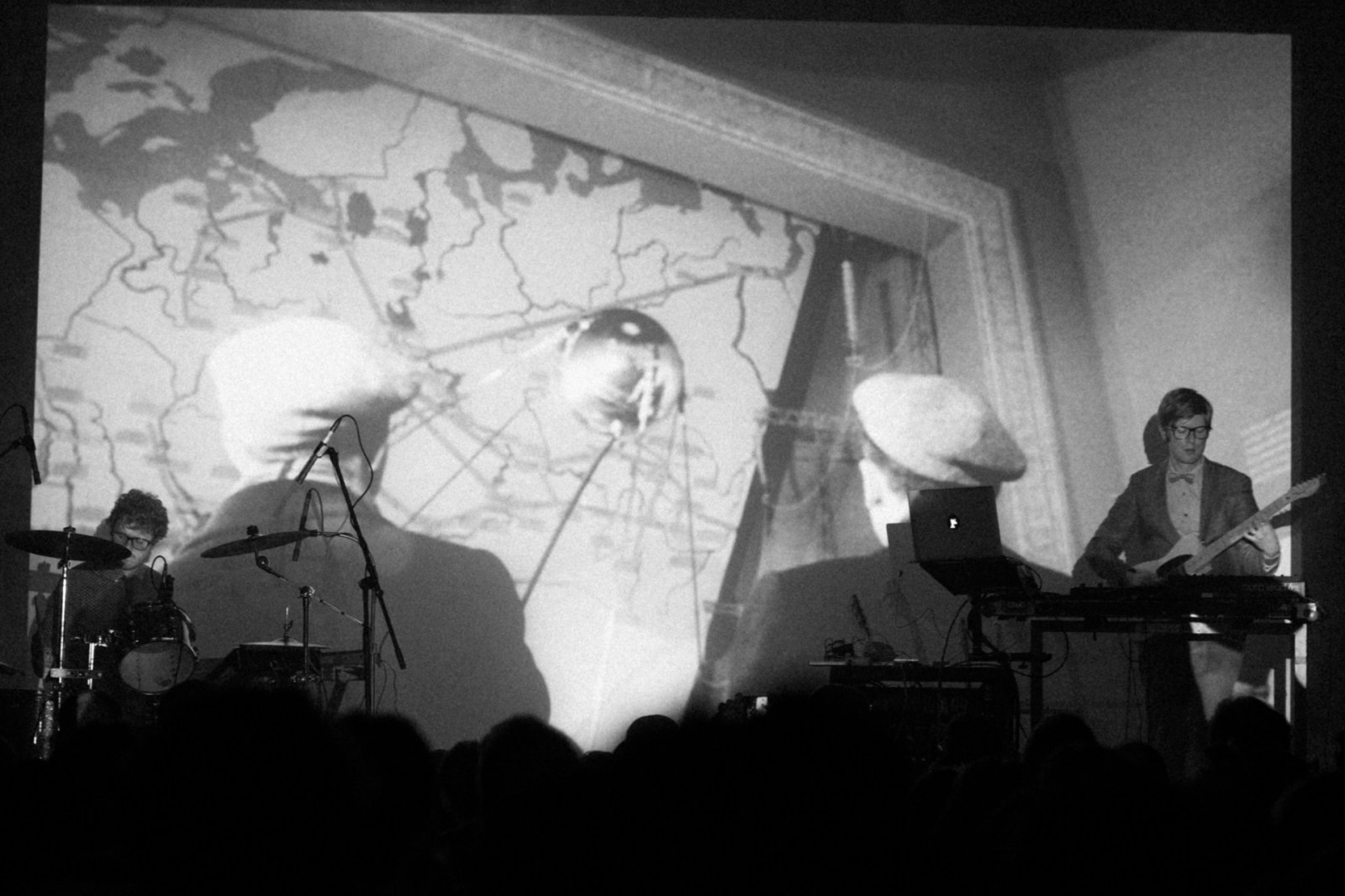 I imagine that when Mr. J. Willgoose (guitar) and Wrigglesworth (drums) conceived PSB they must have considered the likelihood that listeners, who are generally driven by the laughably superficial, may not fall in love with what might be described as "high concept history lesson electronic music". But the duo's deep dive into the nuance that lives in historical tellings of man's triumphs, turns out to be deeply alluring. We find that propaganda engages in the very way it was intended. At their concert this past Friday, driving music lent further import and gravity to events described both sonically and visually via cinematic motion graphics and vintage NASA footage. While listening, you're simultaneously in awe of man's incessant pull towards the future, our collective quest for knowledge and exploration, and snickering at the self important idiocy of propaganda that carefully omits the low-tech reality of our early exploits. Certainly there is no discussion of the near fatal inflation of Soviet cosmonaut Alexei Leonov's space suit in the song E.V.A., which recounts the famous 1965 space expedition. Nor does the borderline religious recounting of the first ascent of Mt Everest on "Everest" pause to remind us that it's just a relatively tall mountain that was climbed on our home planet. On the contrary, the duo's music, archival footage and grand speeches used to reconstruct these triumphant stories drive us deeper into awe, rebuilding the "greatness" of events with still more frothy fervor. At times, we're reminded of how susceptible we are. How the sound of JFK's voice feels monumentally important, perhaps just because he's JFK. We're moved by how inexplicably moved we are by the auditory experience of all this. And also, the music is excellent. Just, excellent. So we go with it.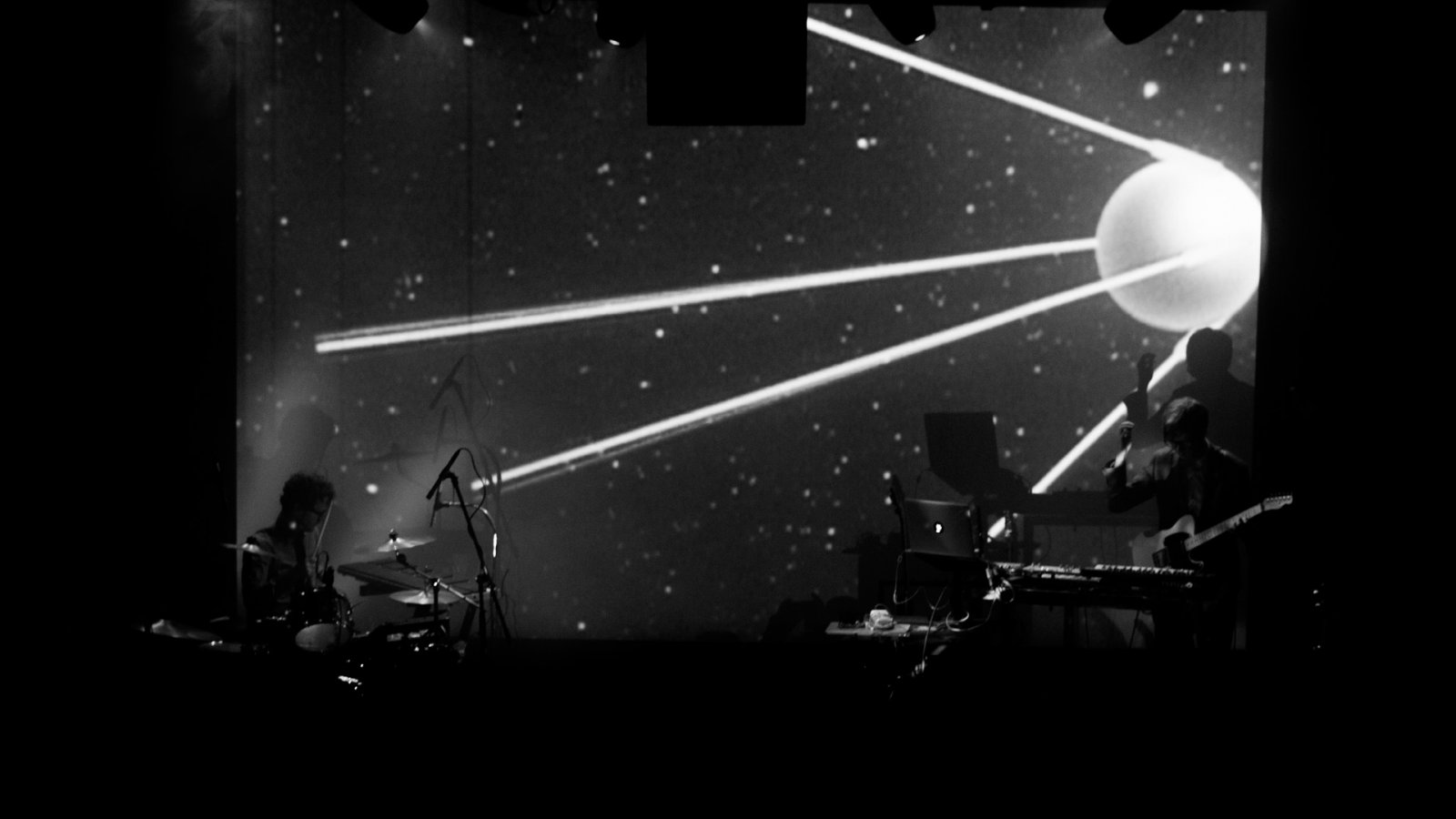 The music anticipates this reaction because surrendering to the narrative is the intended effect. This is the inherent goal of all propaganda; to make us feel and think a certain way immediately, and particularly within the context of music we give ourselves to the myopia of messaging willingly. With PSB, we travel through time to consider how and why historic campaigns were built, how music, or more generally the arts are employed as agents of change, and relish in the ecstasy of achievement. We remember that one of the beauties of music is how it expresses very specific, hard to express ideas. With PSB, those ideas are common knowledge, giant cultural commonalities that we can all reference with familiarity. While we all know of the space race and the first ascent of Everest, PSB examines these stories as media, not just history, and does so in an exhilarating performance that serves as the remastered soundtracks to societal achievements. It is a completely captivating live music experience and might just mark the big bang of Electro Nerd Pop. I should reiterate here, the music is great. It's not just the concept that excites.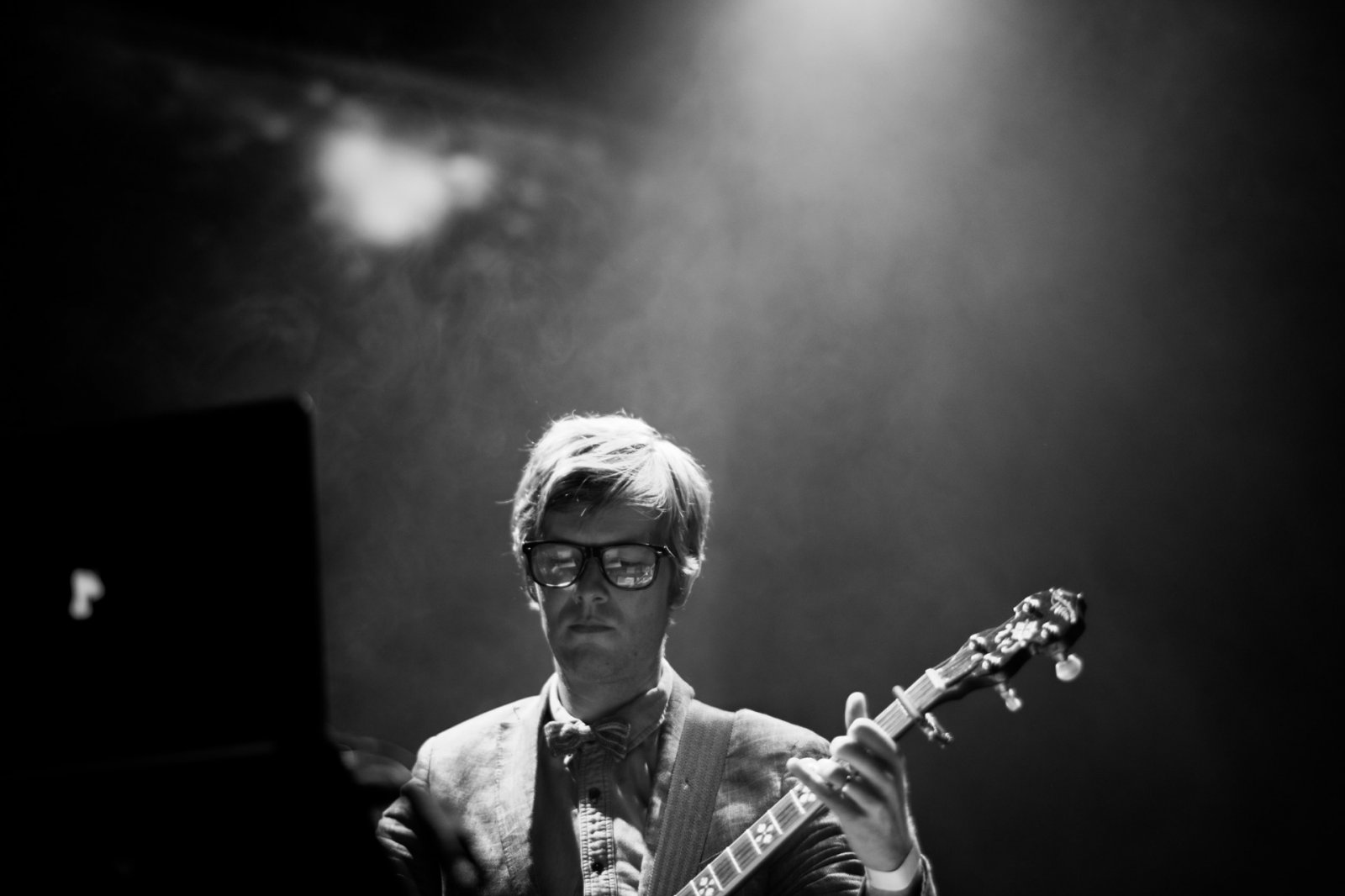 As a genre, Electro Nerd Pop, or whatever one might call it, may be as informed by its listenership as by its progenitors. The crowd at this show was equal parts Star Wars premier and obscure band- music geek- record release party. At several points throughout the show I breathed a sigh of relief knowing, with absolute confidence, that if there were a nuclear attack, the occupants of the concert hall could rebuild the whole of America with no outside assistance in about a week. The engineer to "other" ratio in the room might have realistically reached 20:1 by the time PSB took the stage. I dare say the average PSB fan's IQ is MENSA level, or higher. Last night, The Bowery Ballroom was transformed into some kind of DIY music and history summit for the science set. Wigglesworth and Willgoose presided over a ceremony in which science is exalted to religion in order to prove the insignificance of faith and celebrate the need for scarce objectivity. And also to rock out. Hard. To space stuff. Or as the fan in front of me screamed in between each song…"space!".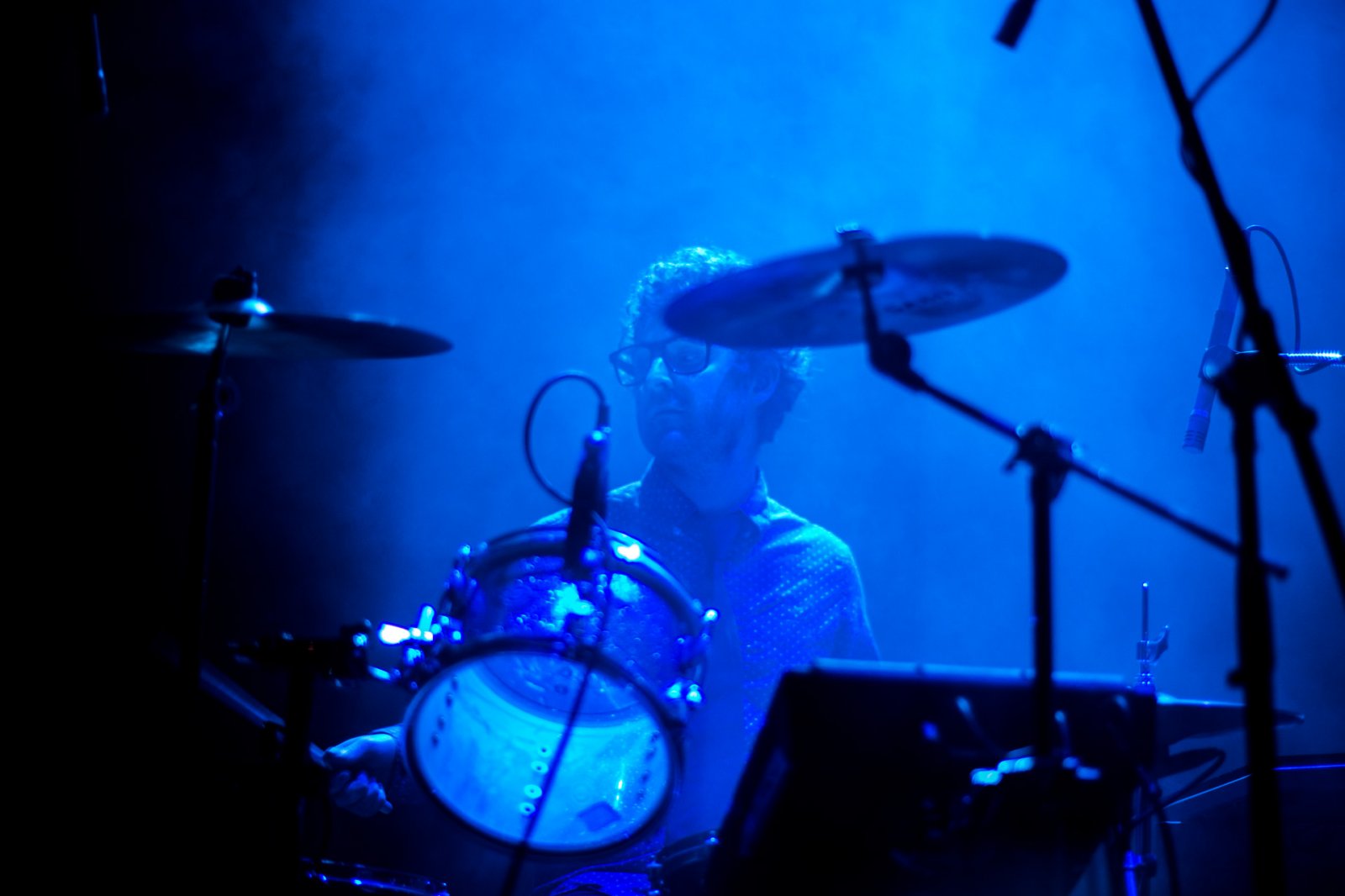 Immersing myself in Electro Nerd Pop culture was wonderful. The chatter in the bathroom wasn't about the blonde at the bar, but rather the research paper comparing the event horizon of a black hole to the data architecture of Google' search engine that the blonde at the bar just published. The guy next to me at the coat check had a pony tail and a fanny pack. He could have just as easily owned a comic book store or a third of all Apple's patents. The after party ought to have included a Magic The Gathering tournament. PSB has effectively found a way to score every nerd's personal reality tv show. And like Star Wars, we wait with baited breath for the next project (in mom's basement playing "Dungeons" while listening to "The Race For Space").