EDITOR'S NOTE: Black Pistol Fire is certainly among the best touring bands in America today. We at DMNDR formally DEMAND that you play a secret show in NYC with us. We will take VERY good care of you. You will enjoy yourself. We will be forever grateful. Email us, please. We don't want to beg, but understand that we might have to. That's OK. Let's just do this.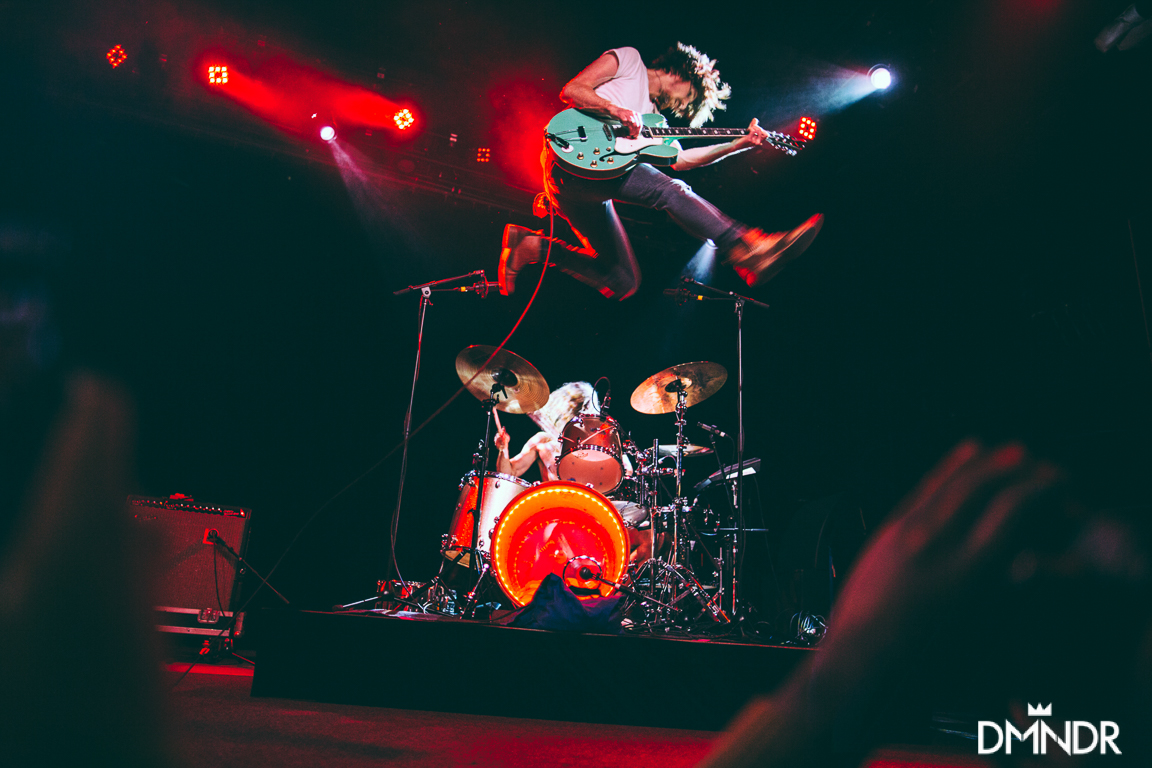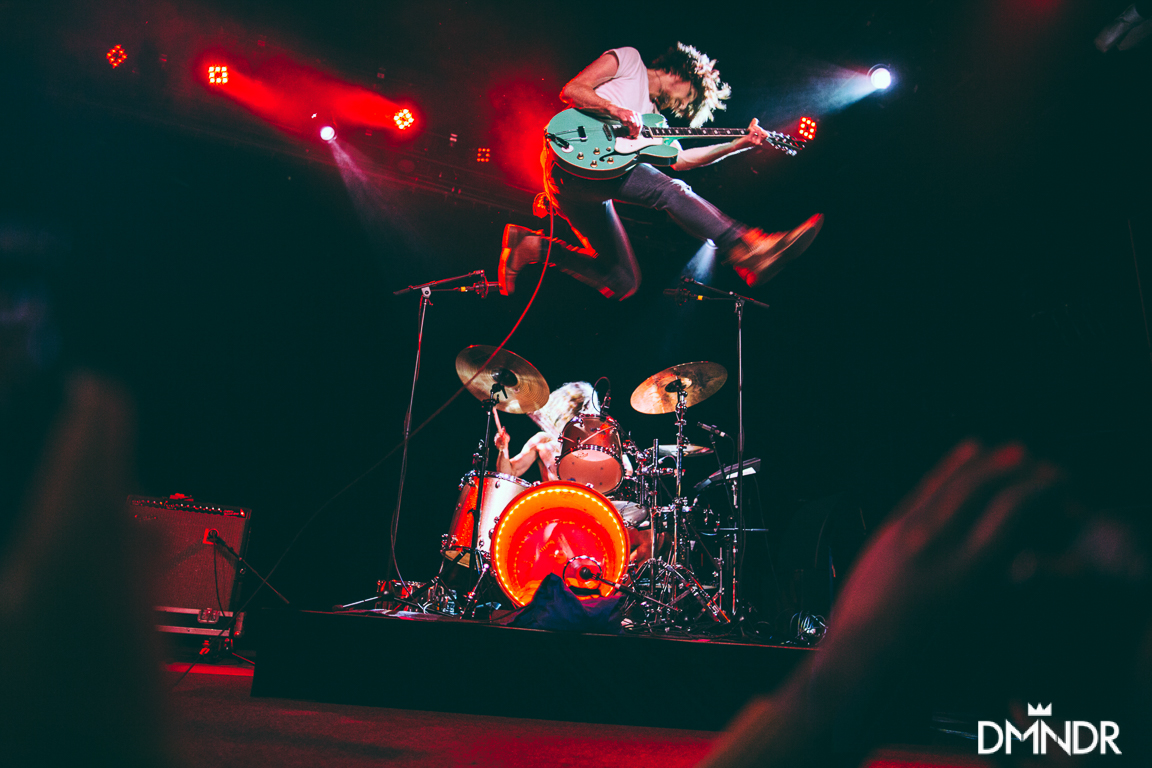 Now proceed to the show review and stunning concert photography courtesy of our man Stephen Atkinson:
Black Pistol Fire is a Rock and Roll duo consisting of guitarist Kevin McKeown and drummer Eric Owen. These two have just released their fifth studio album "Deadbeat Graffiti" and are now touring in support of it. They bring high octane, pure uncut energy to the stage with their heavy sound paired with high energy, animated performance. Originally from Toronto, these boys now bleed Austin since immersing themselves in the southern rock/blues hub the city that has become their sonic home. Running through songs from all five albums without a setlist was rather impressive and you could just feel the chemistry between these two. Kevin Jumped off the stage, into the crowd, off the drum kit, played lying down and did a series of Round House Kicks that would impress the likes of Chuck Norris, all the while crushing guitar riffs.
Opening act, Blackfoot Gypsies set the stage with some wacky antics, Harmonica wails and some Nashville Hot style tunes.