Traveling Dog Sound Bites graciously offers a series of album reviews  and interviews by the talented Lucciana Costa.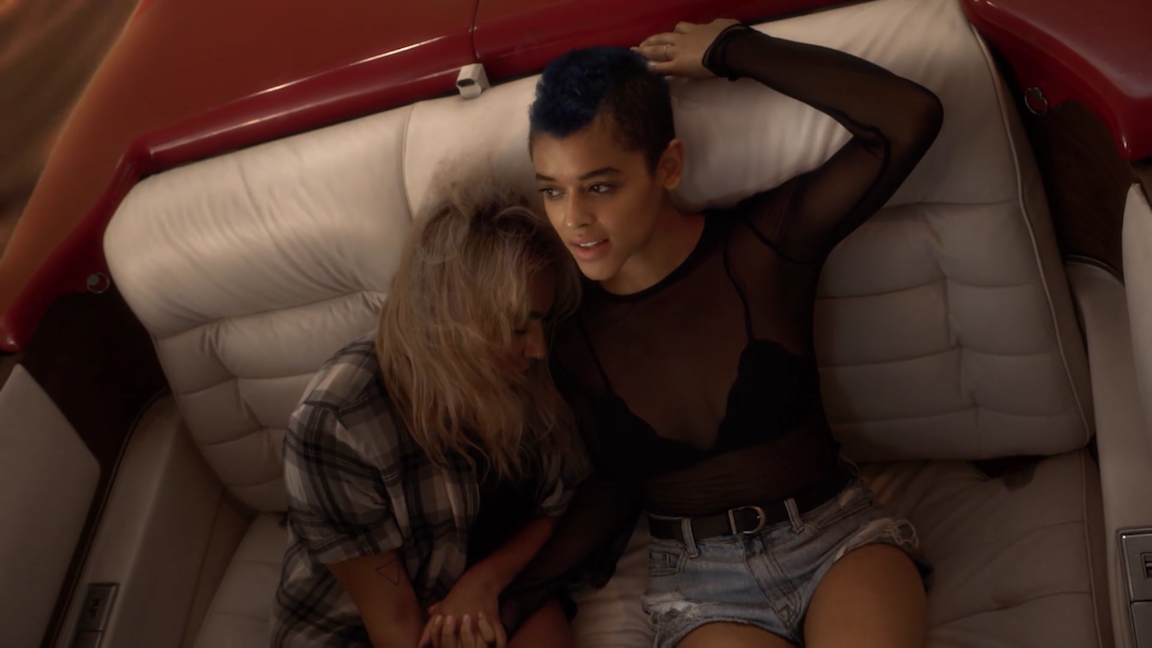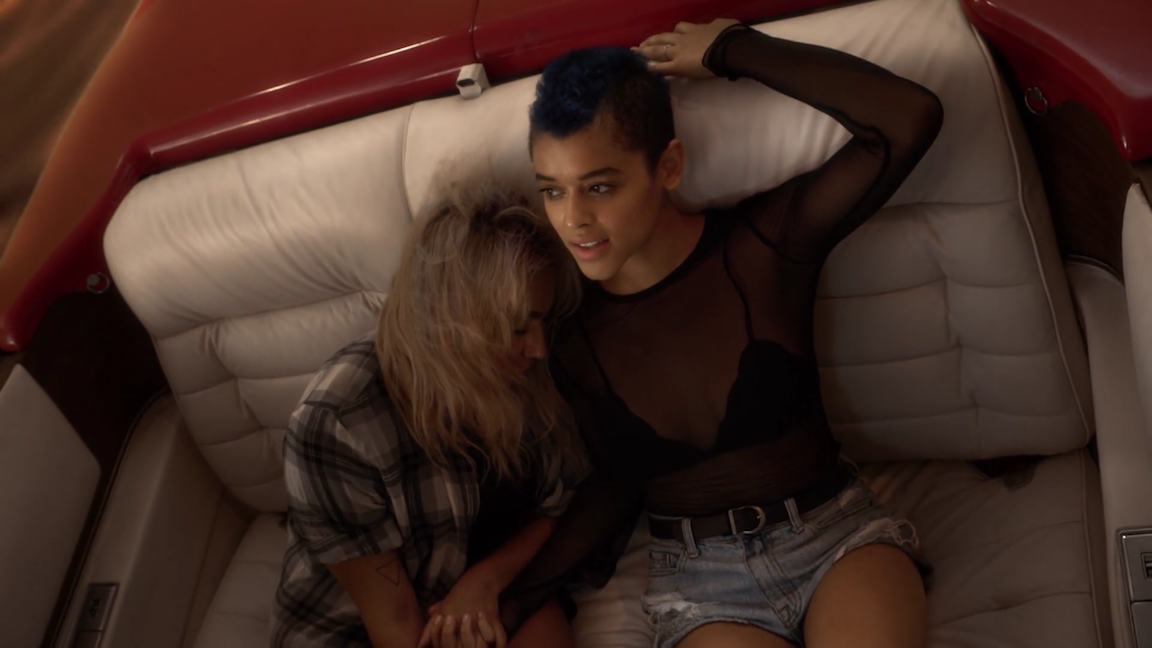 Traveling Dog SOUND BITES
Woof.
A conversation with Toronto musician Jordan Alexander
TD: I read a handful of interviews and articles while I was thinking about what I wanted to ask you. Something you said to AfterEllen really struck me, which was, "I feel like I'm committing myself to a life of honesty and that's all I've ever wanted." What a beautiful thing to say. Can you elaborate a little more on what living honestly means to you?
Jordan:  There are a lot of pressures to be anything but who you are, because the world tells me (and everyone) that you're not good enough/cool enough/pretty enough whatever it may be. It's really freeing to stop caring about living up to those expectations, most of the time I'm able to shake off those pressures and that feels honest to me.
TD: How did the album title of Reject Misfit Outcast come about? It's a perfect 90s teen movie title. (And I mean that as a compliment!)
Jordan: I love that! That album never got released actually, but it came about because I wrote a song by the same title, it was really slow and sad and then Jarvis Church came up with production that made it fun and we felt like it captured what we were talking about on the album on a whole. The album I did release goes by the name of The Lonely Hearts Club which is essentially the same thing! That came to be the title of my debut album in much the same way as Reject Misfit Outcast did.
TD: The music video for "Take Me Out Tonight" made me so incredibly nostalgic for the brief time I lived in Toronto. It's a great video and such a great city. Can you talk a little bit about what cutting your teeth on the Toronto music scene was like? It seems like such a vibrant, supportive musical community.
Jordan: I really love Toronto, I have found the Toronto music scene to be inviting and inspiring. My favourite spot to go is called the painted lady (it has open mic on Mondays). I haven't been in a long time though. I went to the painted lady one time and saw this amazing artist play her songs for the first time, I really loved her melodies and how she played the electric guitar, when she got off stage I complimented her on her performance and she said that she started playing guitar and writing songs that morning. It was so cool.
TD: Any favorite venues to play in the area?
Jordan: I like to play at the Drake Underground, and I played at the Piston one time opening for Jon Bryant and the sound was so good!
TD: What was filming the music video like?
Jordan: Crazy and fun and hilarious. Everyone in the cast was my friend or my Grandma so it was a good time. I always pretend that I'm in a music video and act all dramatic and mouth the words to songs, but I got a little shy doing it for real. I can't wait to make another music video, it was a great experience and I love having a visual for my song.
TD: You're originally from Vancouver, correct? Any thoughts on the West Coast/East Coast vibes? I heard a great quote from a Canadian musician at a show one time. He said, "In Vancouver, they'll say, 'have a nice day" and what they really mean is 'Fuck you.' In Toronto, they'll say 'Fuck you" but they really mean 'have a nice day.'"
Jordan: Hahaha that's amazing. Some parts of Vancouver don't even look real, they are like out of a city planning catalogue. My sisters go on about how different Vancouver and Toronto are but I never really noticed, I like both. I don't think there are more assholes in one place over the other.
TD: I really want to hear your favorite story about your grandmother!
Jordan: I'll narrow it down to two. One time my Grandma wore a sheer(see-through) top with a black bra underneath to one of my elementary school functions. I guess I looked shocked cause she goes "Is this a little too Britney Spears for ya?" lol. Also she's a "real talk" kind of lady, I love that about her, she always wants me to be prepared, so she reminds me on a daily basis that I might not become Beyonce or Taylor Swift but that she will always love me. Which is very sweet.
TD: Tell me a little bit about what playing the Pride festival circuit is like. I know they're some of my favorite shows ever. What have your experiences been like? Any particularly favorite Pride festivals?
Jordan: Every single Pride celebration I've played has been fantastic, it's such a joyous colourful event. I really enjoyed playing Toronto Pride 2016 "You CAN sit with us", I was back stage getting ready and I saw another performer covering themselves in purple glitter, I asked if I could have some and they purple glittered me! Very generous loving performers and crowds at Pride.
TD: What is writing a song like for you? Do you typically start with a melody or a lyric or a vague idea? It's such a nebulous process for everyone, I love when artists describe what it involves for them.
Jordan: Everything comes rushing out, like it's been sitting up in my brain fully formed. I write a lot of songs about things that are bothering me, my subconscious is obsessing over the topic until it has decided what I want to say and how I want to say it.
I love songwriting I'm getting flushed just thinking about it, I don't know another feeling that's like writing a song. When I feel helpless, writing a song that captures that bad feeling and contains it, makes me feel better.
TD: What was your first ever song about?
Jordan: One of the lyrics was "I am a dying tree, and in this world there's no use for me." I guess it was about not liking myself.
TD: Tell me a little bit about the production on your record. Who produced the tracks? Where did you track the record?
Jordan: The production of my record is so unique and different I love it, each song is it's own little world. Jarvis Church aka Gerald Eaton (lead singer of the Philosopher Kings and Jarvis Church and the Sole Station) produced 9 of the 10 tracks, and the song I Wish was produced by Mike Daley. We recorded the album all over the place, we did some recording at the Slate studio (Thank you Slate!).
TD: I did a little digging into Ebonnie Rowe and Honey Jam. What an awesome movement for female musicians! How did you become involved in that and what was it like?
Jordan: Ebonnie Rowe is a really amazing person, she has so much passion and gives so much to the artists she works with. Yeah girl power! My mom pressured me to try out for it because she heard an ad for Honey Jam on the radio. It was such big opportunity for me because that's where I met Jarvis Church, and when I started to take music seriously. Honey Jam continues to be a big part of my life, from meeting up with other alums, to getting gigs from Ebonnie.
TD: Finally, tell me something to listen to tonight. Anything. I will do it!
Jordan: Christine and the Queens – Tilted (and the whole rest of that album)
Watch "Take Me Out Tonight" here: