A lot of attention has been garnered onto the city of Toronto in the last two years or so, both in and out of it's music scene. A combination of sports, art and politics (much to former mayor Rob Ford's credit) have put Toronto in a position not many cities are experiencing. Most cities especially when it comes to music and art have already experienced their high times and are in a period that's trying to live up to past achieved standards, whereas for Toronto it seems like it's just heating up.
Culturally Toronto and its artists are in a state where the world's eyes and ears are on them. After groups like OVO and Reps Up opened the floodgates for Toronto's youth to soar through, the city has experienced nothing short of a storm of new talent. One of the main people leading this charge is 18 year old Safe. Hailing from downtown Toronto, Safe is an artist who only recently started putting out music, releasing his first and only video so far for "Feel" this past August. In his short time of putting out music and people outside of Canada even really knowing who he is, Safe has already drawn a whirlwind of attention. Sometime last year people started seeing the Instagram name Bando416 pop up in pictures with people like Oliver El Khatib (OVO co-founder and Drake's creative co-pilot). To much speculation on forums and blogs people started wondering who exactly Bando416 was until it became clear he was an artist by the name of Safe.
Along with many other young artists in the city like Roy Woods and Ram Riddlz, Safe is being supported by the knowledge of people from the city who have been in a similar position as him before and the worldwide attention of things like spins on OVO Sound Radio. Artists like PARTYNEXTDOOR have been in a position similar to Toronto's present up and comers where there is a huge amount of attention on them as everyone waits patiently for them to deliver, with the possibility of their names propelling to huge levels within a matter of months. Despite the similarities that can be drawn from Toronto's past and ongoing waves with its buzzing youth, it is clear that the new generation is on a mission to pave their own paths. Safe, along with the rest of Toronto's fresh crop of talent are on a pedestal that their city has never been elevated on before and therefore will be the ones called on to lead their own movements that will push the culture forward. Safe is an artist who unlike Ram Riddlz and Roy Woods, has yet to release a full length project, with only a handful of songs out on his SoundCloud and Youtube. The fact that he has managed to garner this much praise and attention on the back of so little output is a confirmation that he is on the right path. I FaceTimed with Safe one afternoon for his first official interview thus far (mid 2k game) to find out more about his movement.
Alex: Tell me a bit about yourself, how old are you, how long have you been rapping/singing for?
Safe: I've been writing for a while, a couple years, probably like 5 years. I just started releasing music under my real name Saif, but I spelt it differently so it's spelt Safe.
A: Why did you choose that name, does it have to do with the term safe as in 'cool' or 'good'? (often common slang in UK or Canada)
S: Yeah it's because that's how you pronounce my real name too. l felt like if I put my real name people would not pronounce it right, so if I just put Safe people would ask me why I chose Safe and I could just tell them that it's my real name, but it's not spelt that way.
A: A lot of people in Toronto and around the world are feeling your team, who's in 878 Dream Team?
S: Me, Mo-G, Smoke Dawg, Donnie, Puffy L'z, it's a bunch of us. I'm from Downtown, we've known each other for a long time.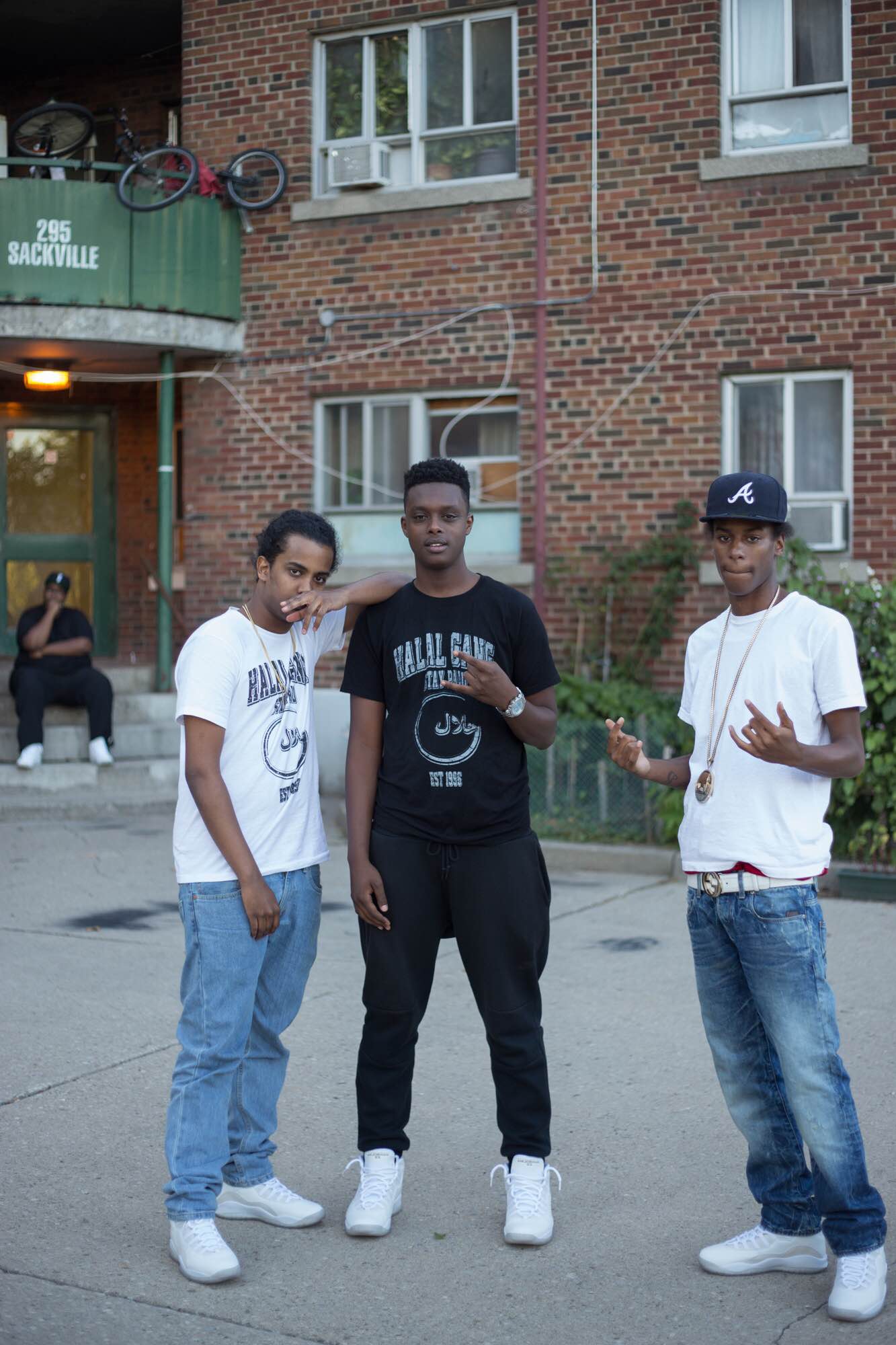 A: Can we expect a 878 Dream Team album anytime soon?

S: I mean right now I'm working on my EP, but basically after all this we'll definitely put out a mixtape, more so a Downtown tape.
A: What was it like growing up in Toronto?
S: Growing up in Toronto I honestly feel like lucky, blessed. Especially growing up in Downtown Toronto because you can choose what you really want to do.
A: Yeah for sure.
It feels like people often have a bit of a one-minded perception of Toronto and what it's like, is there a bad-side to it we don't see, a more violent side?
S: Yeah there definitely is that side, there are areas with violence all over the city. But overall I would say there's not really that much politics around here, it's more so like personal problems.
A: Would you say your music is a reflection of Toronto or are you trying to do something totally different?
S: Yeah I would say the music I'm making, especially nowadays, is kind of a Fall-ish vibe, singing-rapping.
A: Is there a feeling in the city you guys are the next generation, or the new wave?
S: Yeah definitely, especially after all that's going on in the city with the (NBA) All Star game coming up and all the attention we have here. It's in our hands how we deal with it. So if we decide to release more music it's only going to benefit us and if people decide to hold back it's only going to create more attention. The more music we put out the more people get to hear it, there's no point in waiting.
A: A lot of people in the UK are feeling you and a lot of people say London is a close cousin of Toronto in terms of the vibe of the city and how people move, speak etc. Do you feel anyone in the UK?
S: Yeah for sure. I like Krept & Konan, Section boyz; they're bumping out here, Nines, Skepta. There's a lot of talent in the UK, I'm trying to get out there sometime early 2016.
A: Who do you want to work with outside of the city?
S: I mean there's so many artists nowadays it's really hard to pick out a couple artists. But if I had to choose I'd say Lil Wayne, The Weeknd, Drake, Travi$ Scott. There's so much music out nowadays there's just certain music that grabs my attention you know?
A: What did you listen to growing up?
S: I listened to a lot of different type of music, whether it'd be my mom sometimes listening to country music, there's different types of melodies that I pick up from all types of music. I listen to Maroon 5. I mean there's a lot of music I listen to, I listen to a lot of Future, it just depends on my mood.
fffjfkdkjfjdkfkjdjkf
A: A lot of people saw the name Bando416 next to pictures with people like Oliver and Drake last year, what's your affiliation with OVO?
S: It's more so of a family thing. How I first started coming out was through Oliver.  I've known him for about a year now, he's always supported my creativity. So yeah, from there I met everyone else, and it's more so of a family thing you know?
A: It must be pretty surreal being around that talent.
A: It must be pretty surreal being around that talent.
S: Yeah, trust me.
A: Are you officially signed with them or are they just your family?
S: Yeah I'm not signed with them or anything it's just a family thing.
A: From the outside we get the impression that OVO really help out talent in the city, and go out of their way to make sure the future of the city is in the right hands. What can you say about OVO helping out the youth and cultivating fresh talent?
S: Yeah I mean good music speaks for itself, if there's a song that's good, me and Oliver will message each other the song like "yo check this out," and if it's really good then sometimes bigger things happen. Because you know music is music, it speaks for itself. I mean if there's one track that really really speaks to that, it's Ramriddlz "Sweeterman." Oliver really fucked with that song heavy, so Drake did a remix to it. Things like that you know? All it takes is for a good song to come across.
A: Is Oliver very hands on with your music, does he help out in that way?
S: Well he's been busy a lot with his own stuff, with Drake and everything. I have my own team right now that's helping me with my EP. I have a lot of music so it's just really hard to pick what songs I want on my EP, I'm just going through that right now.
A: Have you managed to get into the studio with people like 40 yet, or Boi-1da?
S: I would be eager to get in the studio with those guys eventually but nothing has happened yet. Those guys more so have their name already. It's better off for me to work with people that are starting from the ground like me, like my own people that I want to have their own name.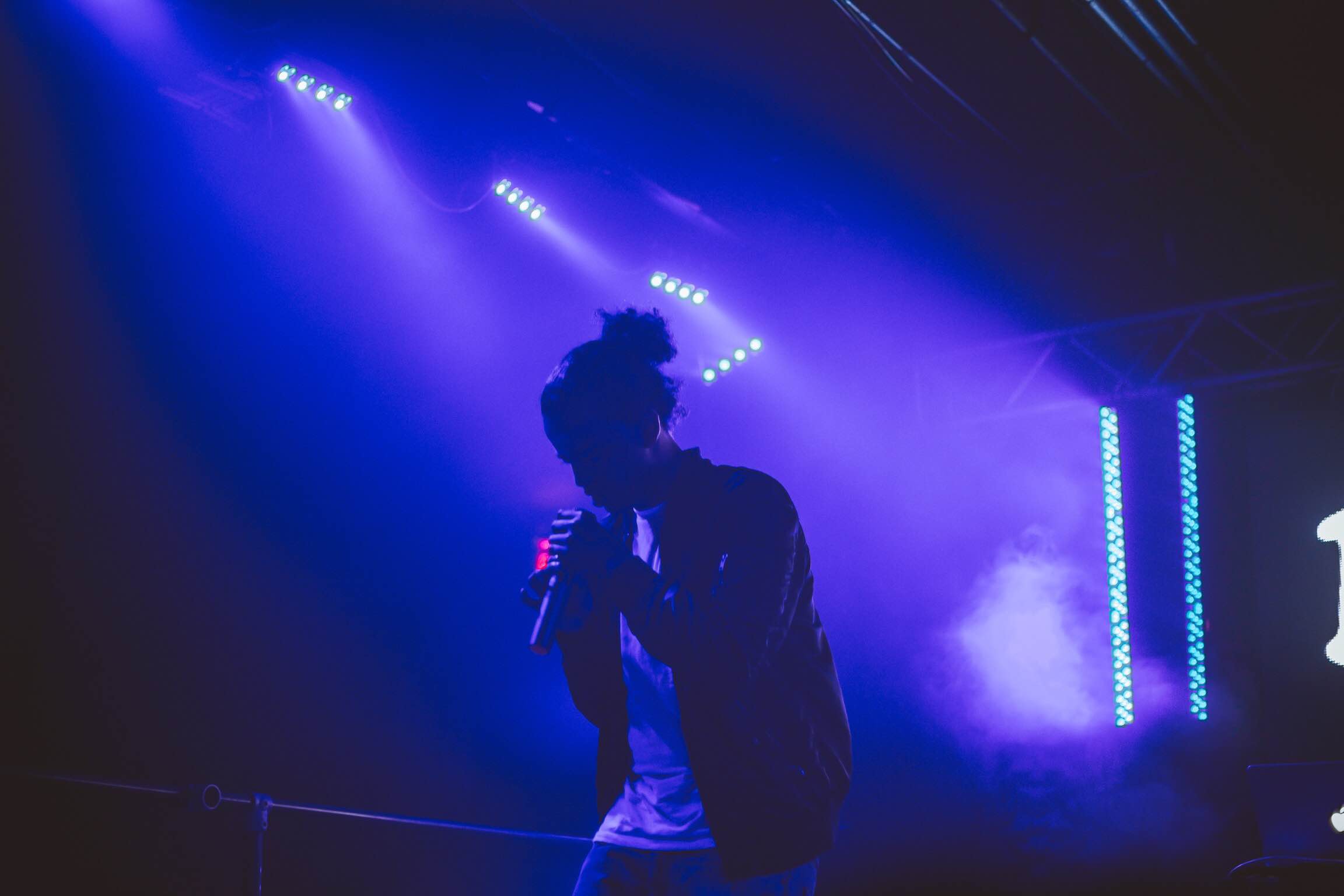 A: Yeah you also get your own sound that way.
S: Exactly, exactly. But yeah I fuck with Boi-1da heavy, and 40 too. Respect to them.
A: Do you produce as well?
S: I just started getting into producing, I have a couple tracks that I co-produced, hopefully I will start hands on producing full time and stuff.
A: What are you trying to achieve with your music? What are you trying to get across?
S: I wouldn't say I'm specifically trying to do something, I'm trying to do a lot of things. I'm trying to make music that makes people feel good, different kind of moods, some turn up, some songs that are laid-back listening to, some songs that are driving late nights, cruising. Just music that makes people feel good. After this EP I'm just trying to travel and do shows and from there it's more inspiration.
A: What can we expect from the EP?
S: Music that puts you in a certain mood, more of a fall vibe.
A: Can you say when it's coming?
S: I don't want to say a date yet because for now I'm just pushing to have everything sound like I want it to. I have a couple people I've been working with, Wondagurl, Murdabeatz, one of my peoples called Ill-E who's one of my close friends as well. But yeah there's a lot of producers on the EP so I'm excited for it.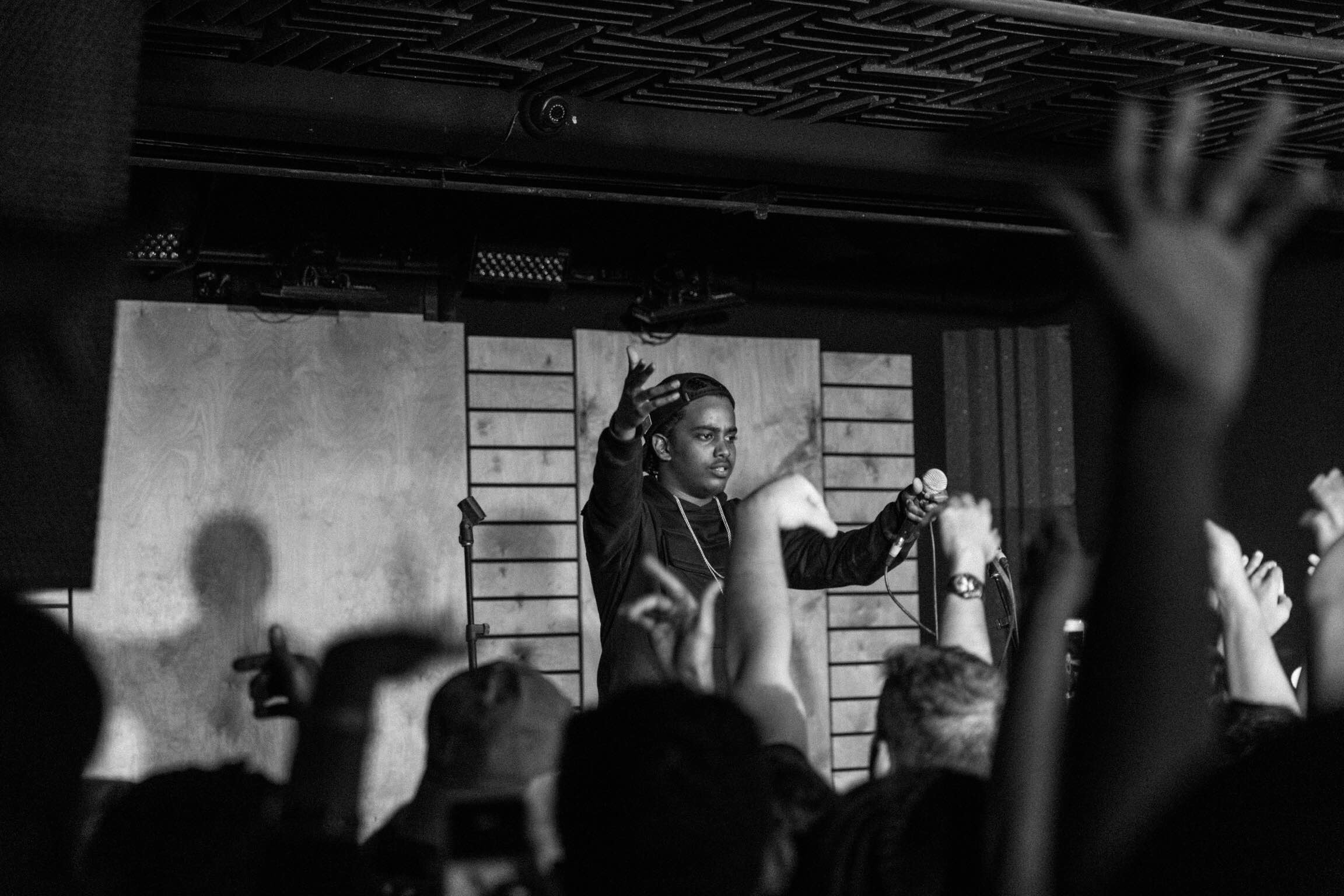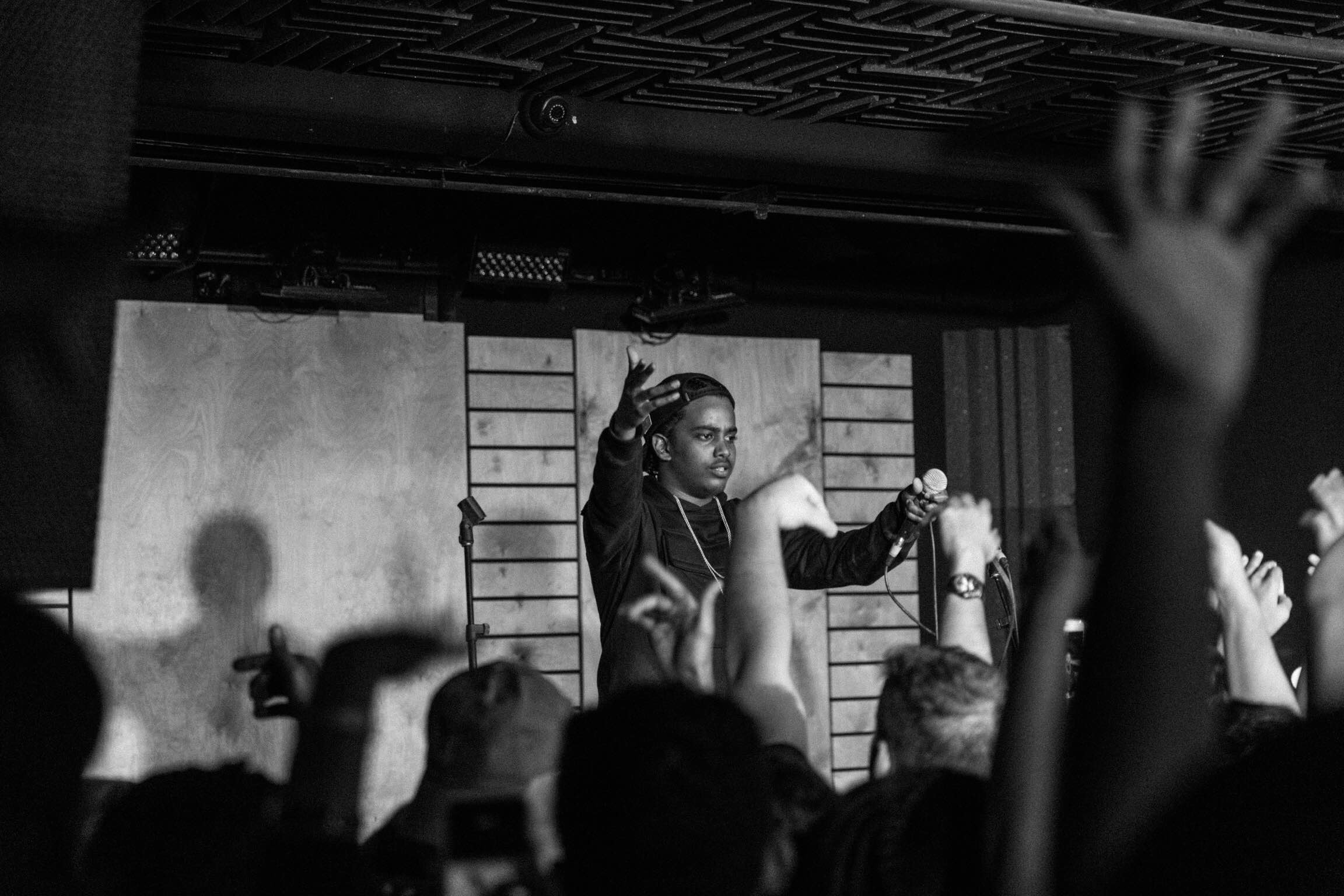 A: Is it similar to work you've put out previously. Like 'Feel' for example?
S: Yeah there's some songs that are like that. It's a new genre I feel that I'm kinda going for.
A: Are you going to have a lot of people from the Toronto featuring on it?
S: Yeah I'm probably gonna have the whole team on it, but right now I'm still putting everything together.
Look out for Safe's new EP dropping soon, and listen to his new track "Downtown Freestyle" here.