Part of the allure of a weekend at the Newport Folk Festival lies in its anticipation of surprise guests. Every year Newport Folk Festival has at least one set of surprise guests. In 2015, the first year that I went, my partner was convinced that Bob Dylan himself was going to show up, since the festival was honoring his 1965 performance and songs. I can sadly report that Bob Dylan did not appear in 2015. Festival attendees were instead graced by the presence of Roger Waters backed by My Morning Jacket in a star-studded superjam. 2015 has also been referred to as perhaps one of the greatest of the recent iterations of the original folk festival that had many of its legendary highs in the 1960's.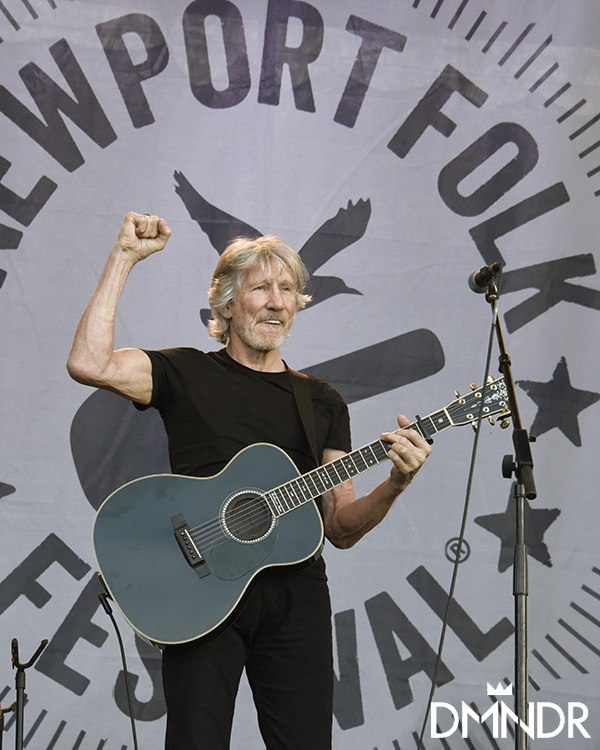 For 2019, its 60th year, Newport has chosen the theme of Women. Friday the festival will be graced by the new female supergroup 'The Highwomen' comprised of Brandi Carlile, Amanda Shires, Maren Morris, and Natalie Hemby. The Saturday schedule also lists a headlining performance by 'The Collaboration'. The Collaboration is marked with four female symbols. My partner's guess is that 'The Collaboration' refers to a new song collaboration between Maren Morris, Sheryl Crow and Stevie Nicks. My argument is that if it was only three women that were going to be on stage, why did they put in four female symbols? My gut feeling is that we won't get a Stevie Nicks, but we may well see Mavis Staples, Sheryl Crow, Maggie Rogers, and possibly Brandi Carlile (or any of the other members of The Highwomen) all on the same stage together. Maggie Rogers jammed with Mavis Staples at the Apollo fairly recently, so I'm fairly certain it could happen again.
We'll be guessing all the way through the weekend…  Our recap of Newport Folk Festival to follow.