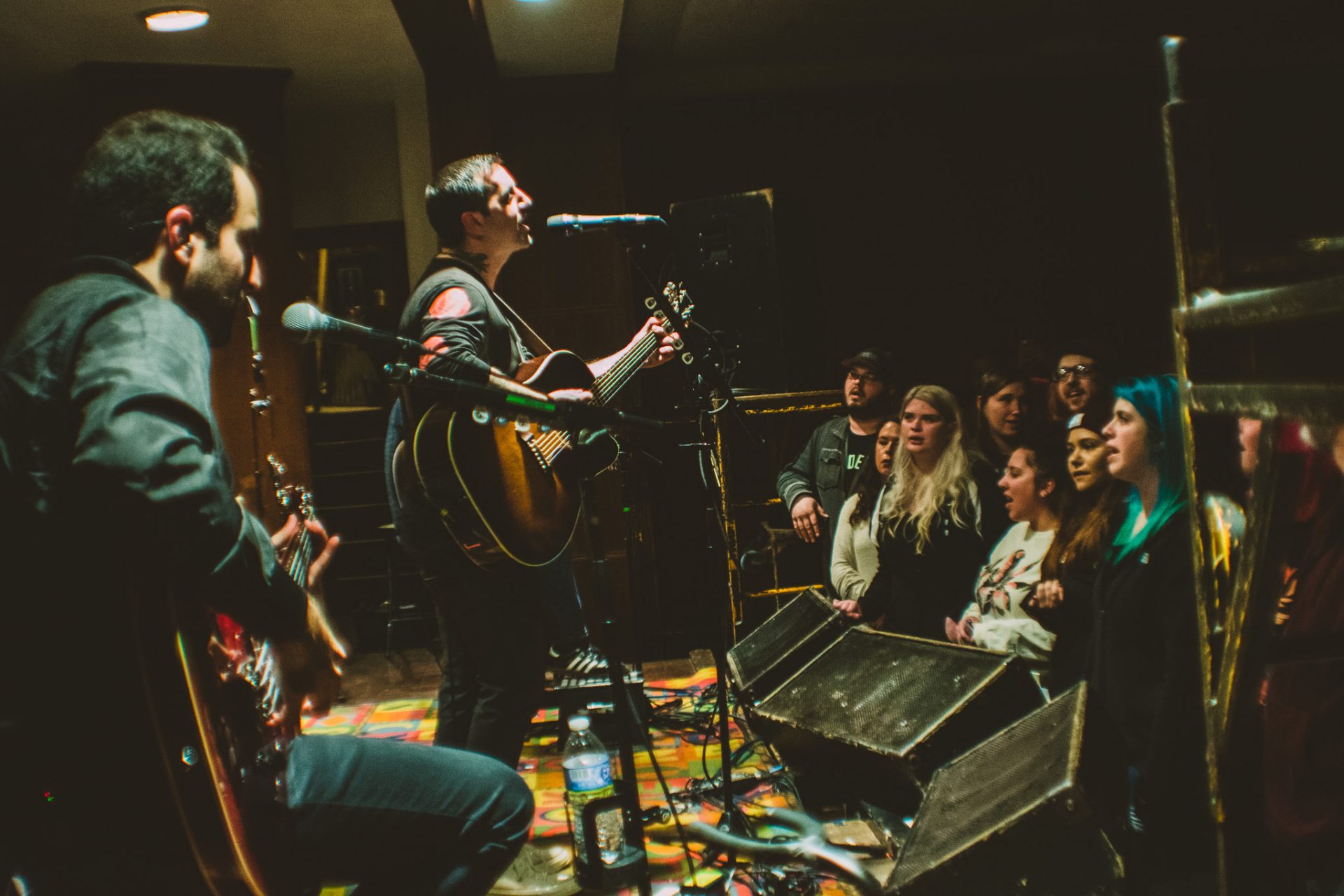 This past Sunday evening, Queens, NY natives Bayside and Philly singer/songwriter Kayleigh Goldsworthy treated a packed crowd to an intimate show filled with laughs, love, and some of the best acoustics that I've heard to date.
As I walked into First Unitarian that night the room was packed wall to wall with eager fans, all who greeted Kayleigh a warm applause as she stepped onto the stage to kick off the show. She was receptive to everyone in the room almost immediantly and showcased several songs off her solo debut album, "Burrower." Her musical style was a great mix of indie folk and country, similar to that of songwriters Loretta Lynn and Gillian Welsh. This soft, casual atmosphere she created with her tracks set the tone perfectly in preparation for Bayside to step into the spotlight.
 The crowded gathered up front as Bayside grabbed their guitars and hopped on the small stage of the church.  The band, made up of singer Anthony Raneri, lead guitarist Jack O'Shea, bassist Nick Ghanbarian, and drummer Chris Guglielmo, were all smiles as they filled their set with fan favorites such as "It Don't Exist," "Duality," and "Sick, Sick, Sick," all of which were featured on their latest album, Acoustic Volume 2. Seeing the band and the audience interact was like experiencing a heartfelt reunion, and the experience was only amplified by the group's humorous banter in between songs.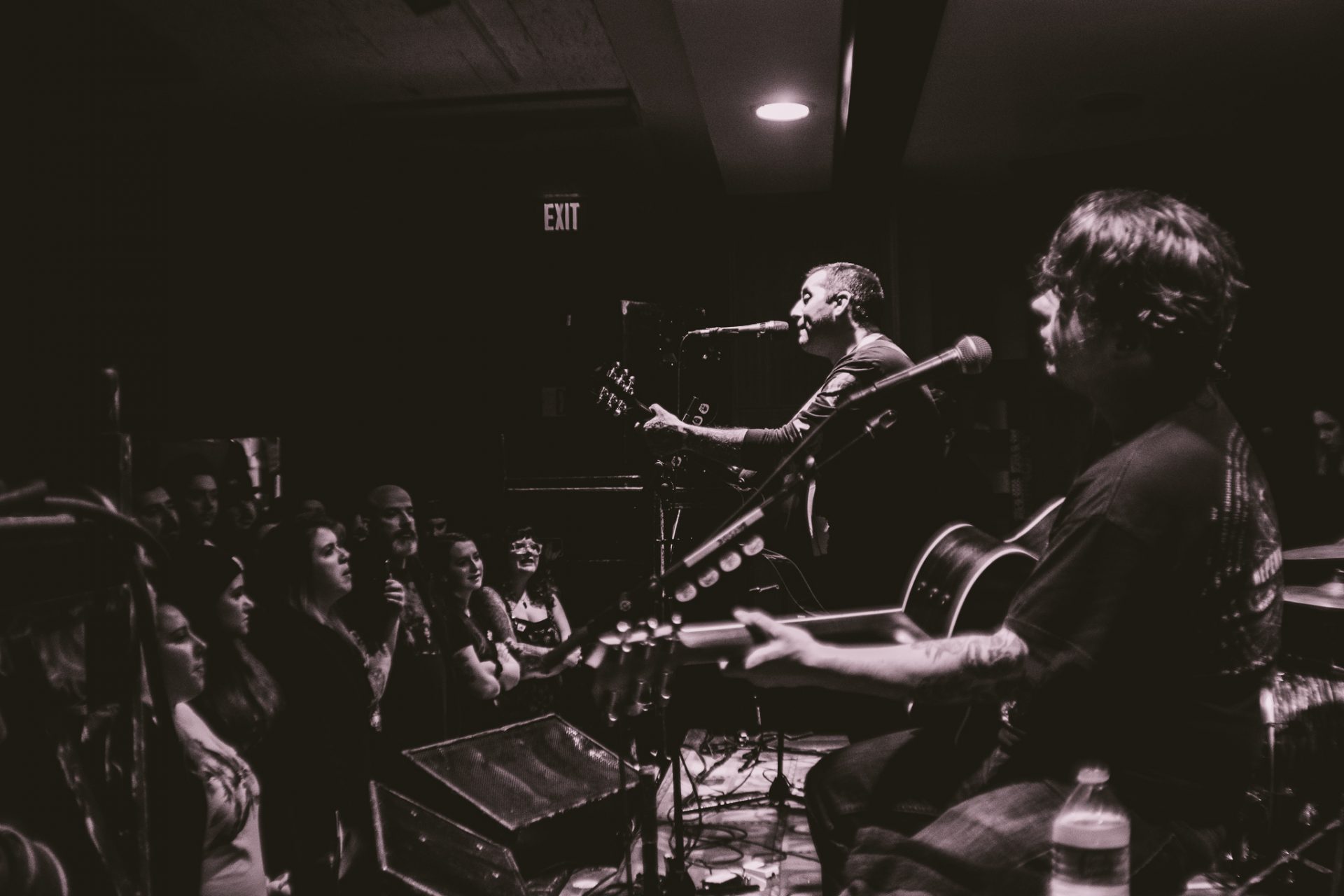 To top it off, the band definitely had some tears running during one of the last songs of their set, during which a fan in the crowd dropped down on one knee to propose to his partner. Anthony Raneri acted fast, quickly pulling the two on stage to celebrate while completing the rest of the song.
Bayside and Kayleigh Goldsworthy brought the best of acoustics, love, and humor to the First Unitarian that night, and the memories made from that show will certainly resonate with fans for a long time.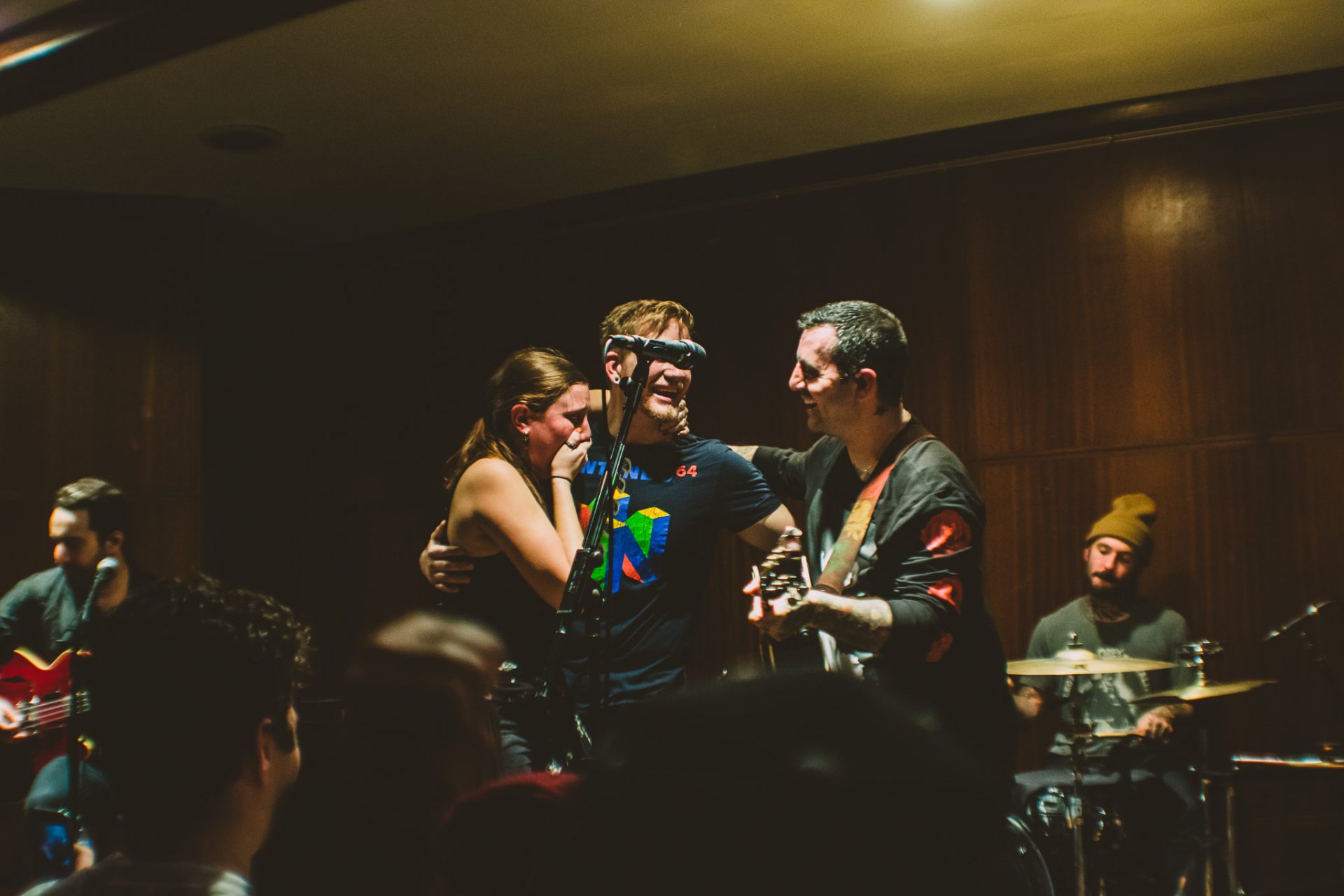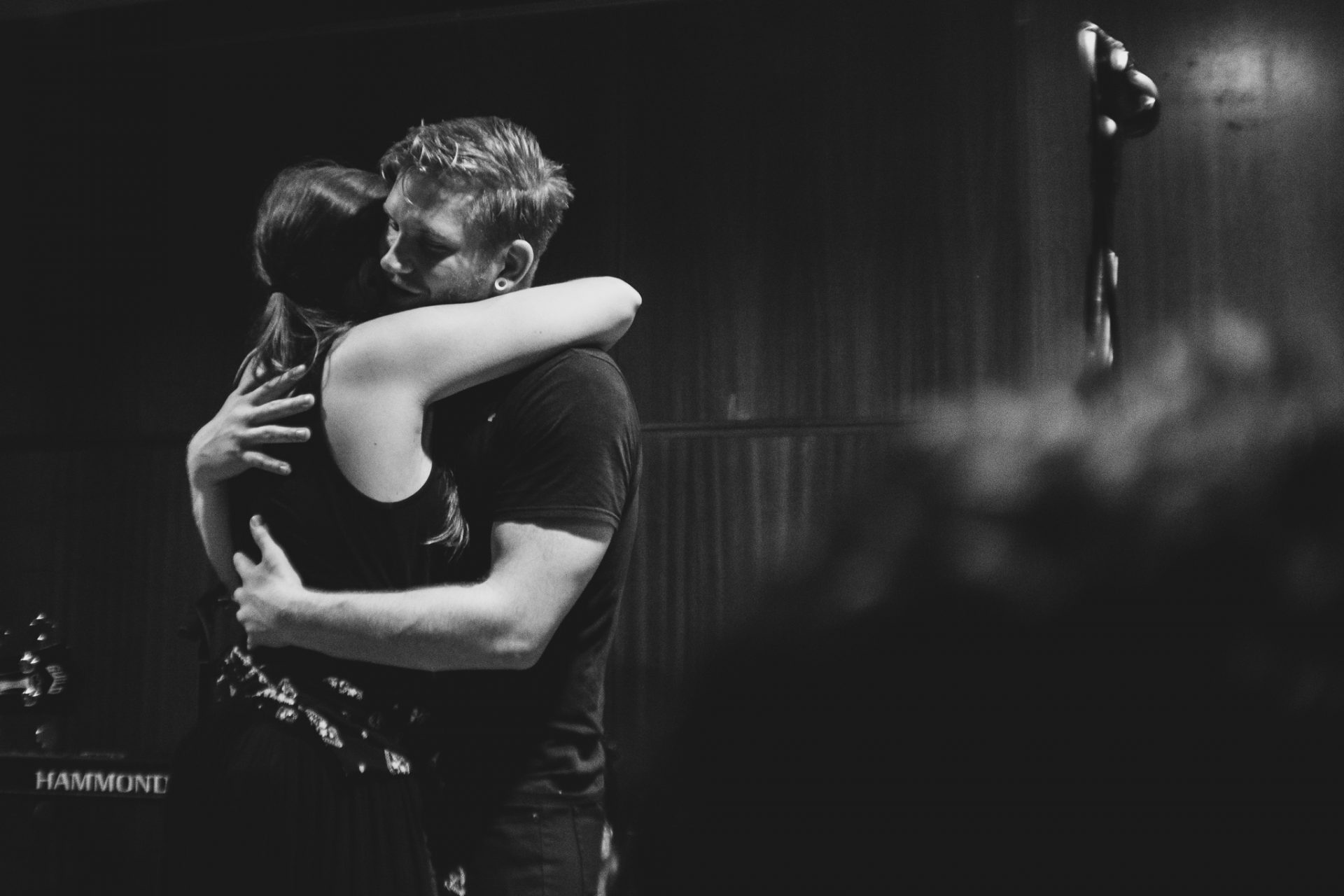 Connect with Bayside
Connect with Kayleigh Goldsworthy
Check out our full photo album below: