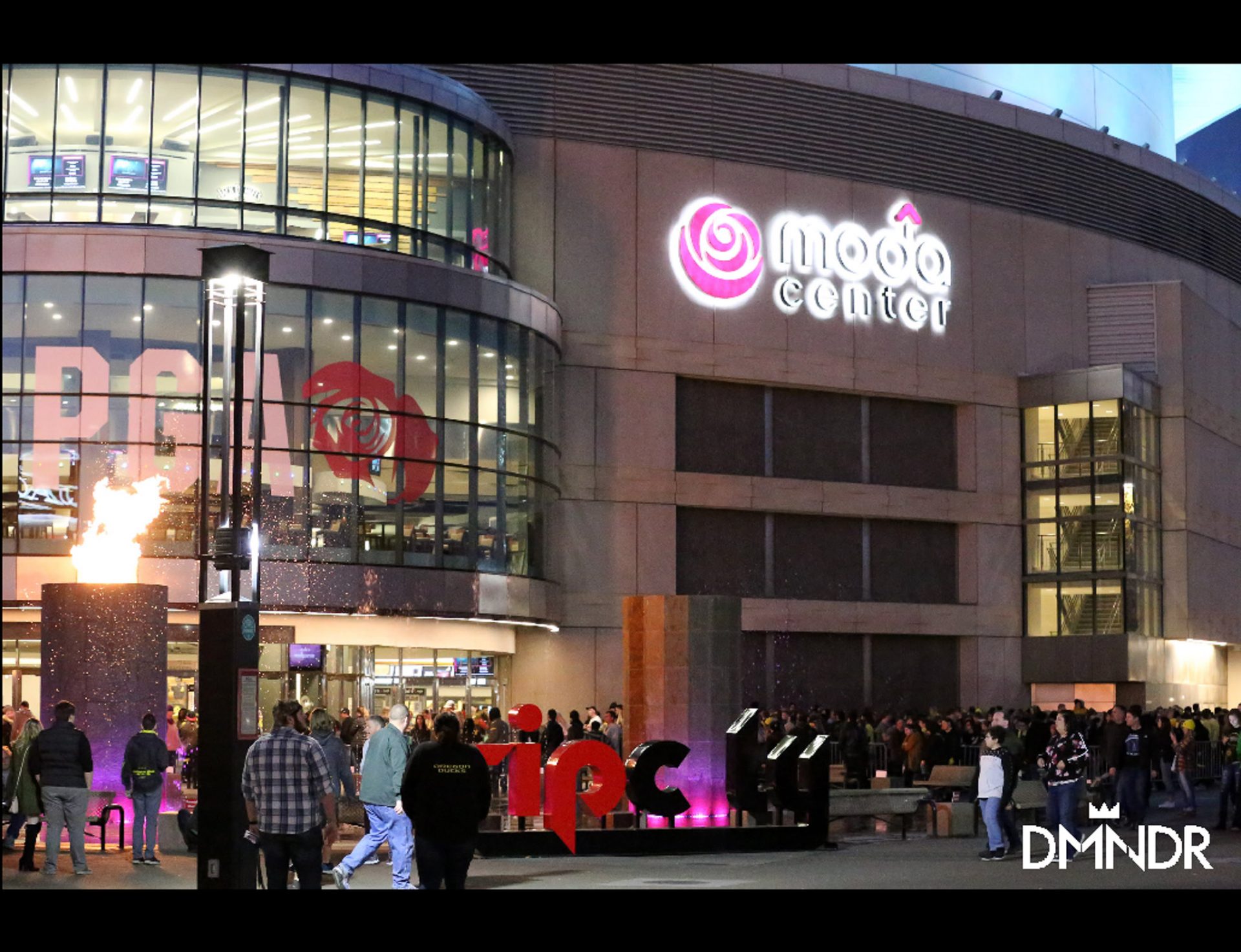 On Friday night, at the Memorial Coliseum at the Moda Center Rose Quarter in Portland, Oregon there was a four-band Hard-Rock concert.
It opened with From Ashes To New followed by Bad Wolves, Five Finger Death Punch and headlined with Breaking Benjamin. It was hard, hi-energy rock from the very beginning. An assault on the senses, it was loud, aggressive and revved the crowd to a frenzied pitch. Surprisingly, it was an all-ages concert. There were many little kids in the crowd, including one little boy who was attending his first-ever concert with his dad as his birthday present and he came equipped with a sign just for the occasion.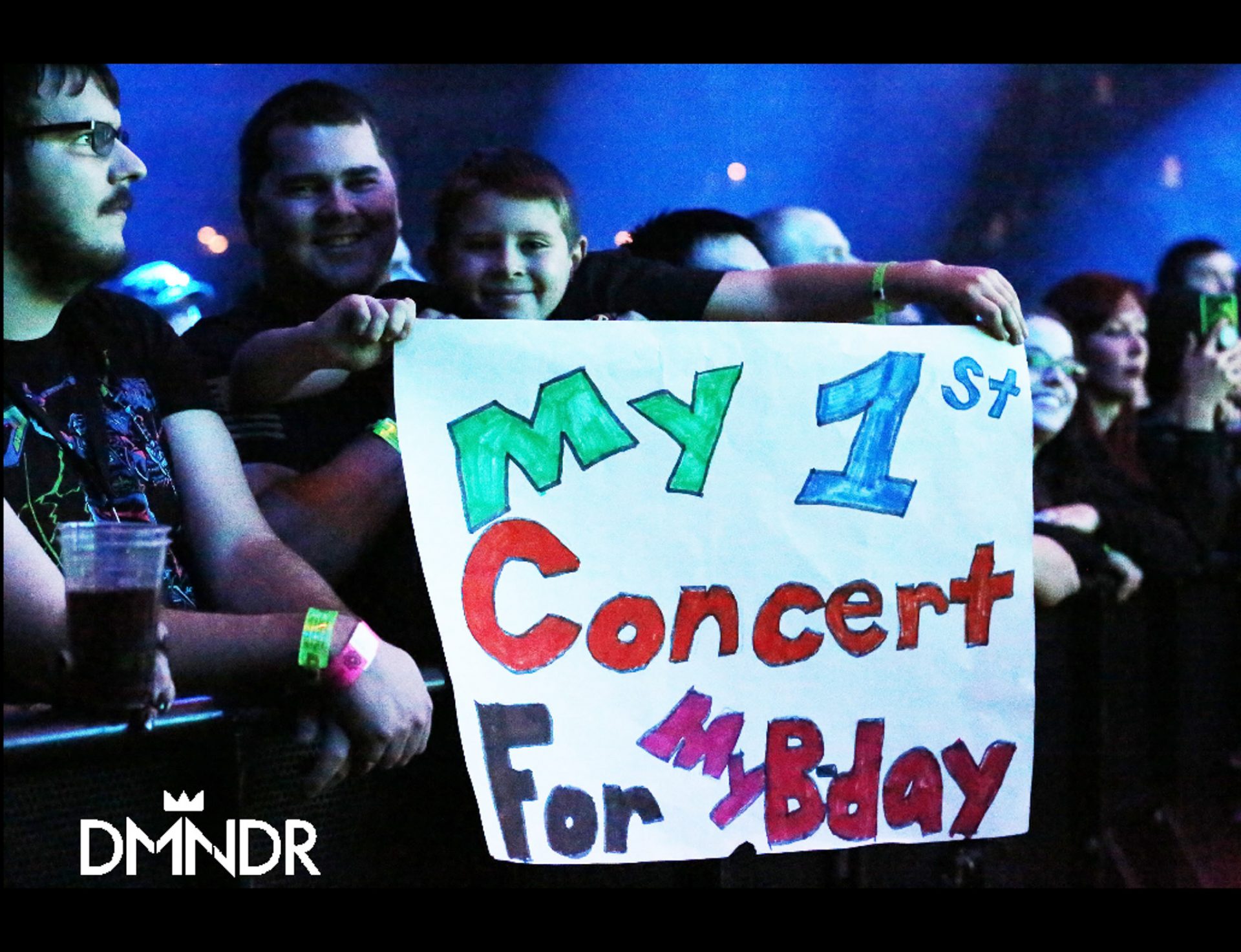 The fans came dressed for the event with spiked-out hair and their best band gear. The arena was packed with nine thousand-plus attendance (shows the strength of hard rock in Portland). Being an all-ages event, the band music lyrics were for the most part very clean with minimal foul language.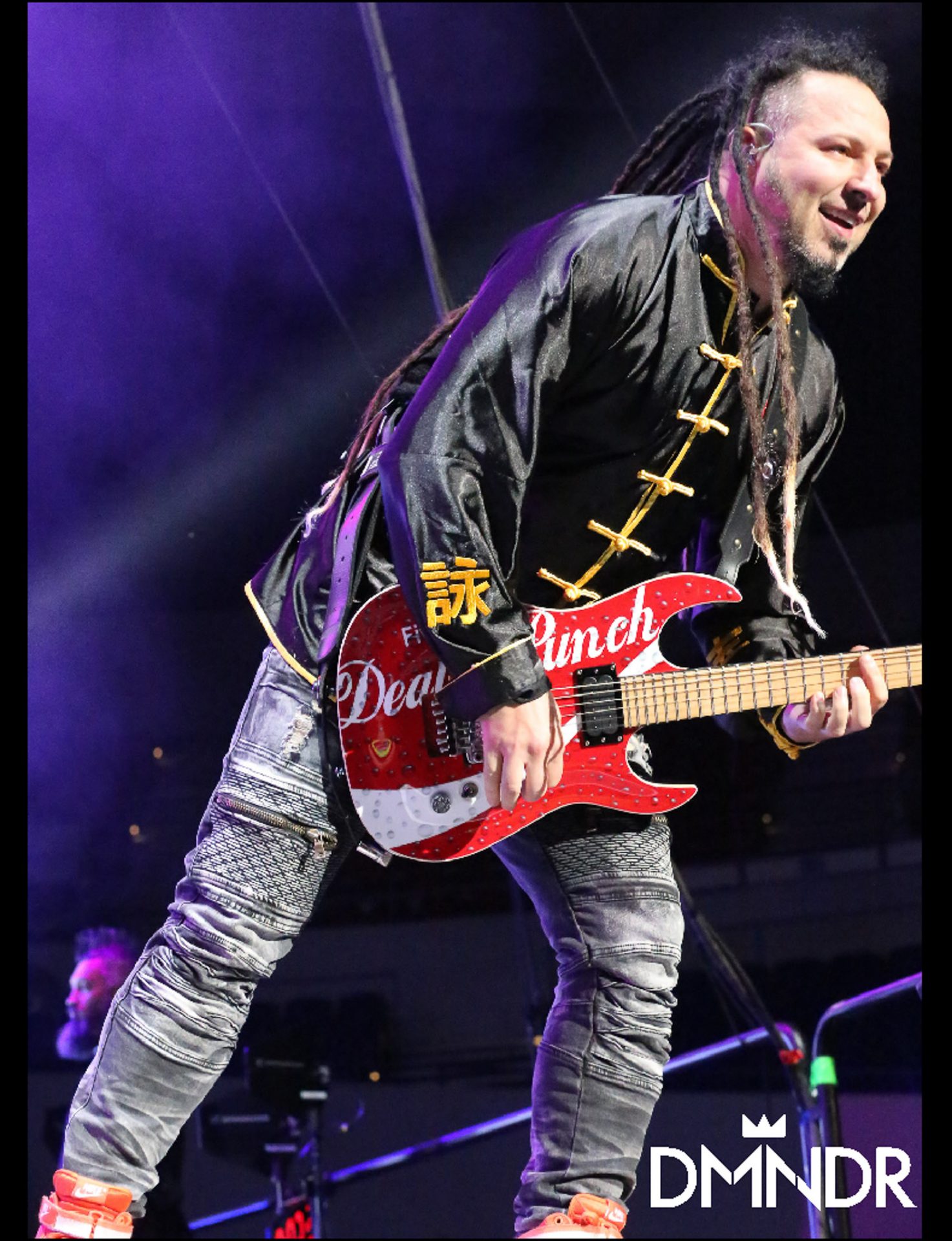 The only band that did use a significant amount of foul language was Bad Wolves. But their set was such raw high energy that it negated any offense that a parent might have taken! They included flame jets and the lead singer taking flying jumps from the drummer's riser. The hi-light for this writer was Five Finger Death Punch with their leads singer decked out like something from Insane Clown Posse with face paint and red and white clothing like a clown. Take a look at his mic stand and see if you can identify the assortment of weapons attached to it. My favorite was the brass knuckles attached to the mic clip! And that was how they were on stage, there to smash your face with brass knuckle punches.
Headlining was Breaking Benjamin, that was just as loud, aggressive and hi-energy, although they approached they're lighting and stage ambiance with a darker and more subdued look. The place was packed and the party was on! Just as you'd expect.