tUnE-yArDs brought an intimate performance to Los Angeles on Wednesday as part of a small tour featuring venues they have billed as "so intimate we may spit on you."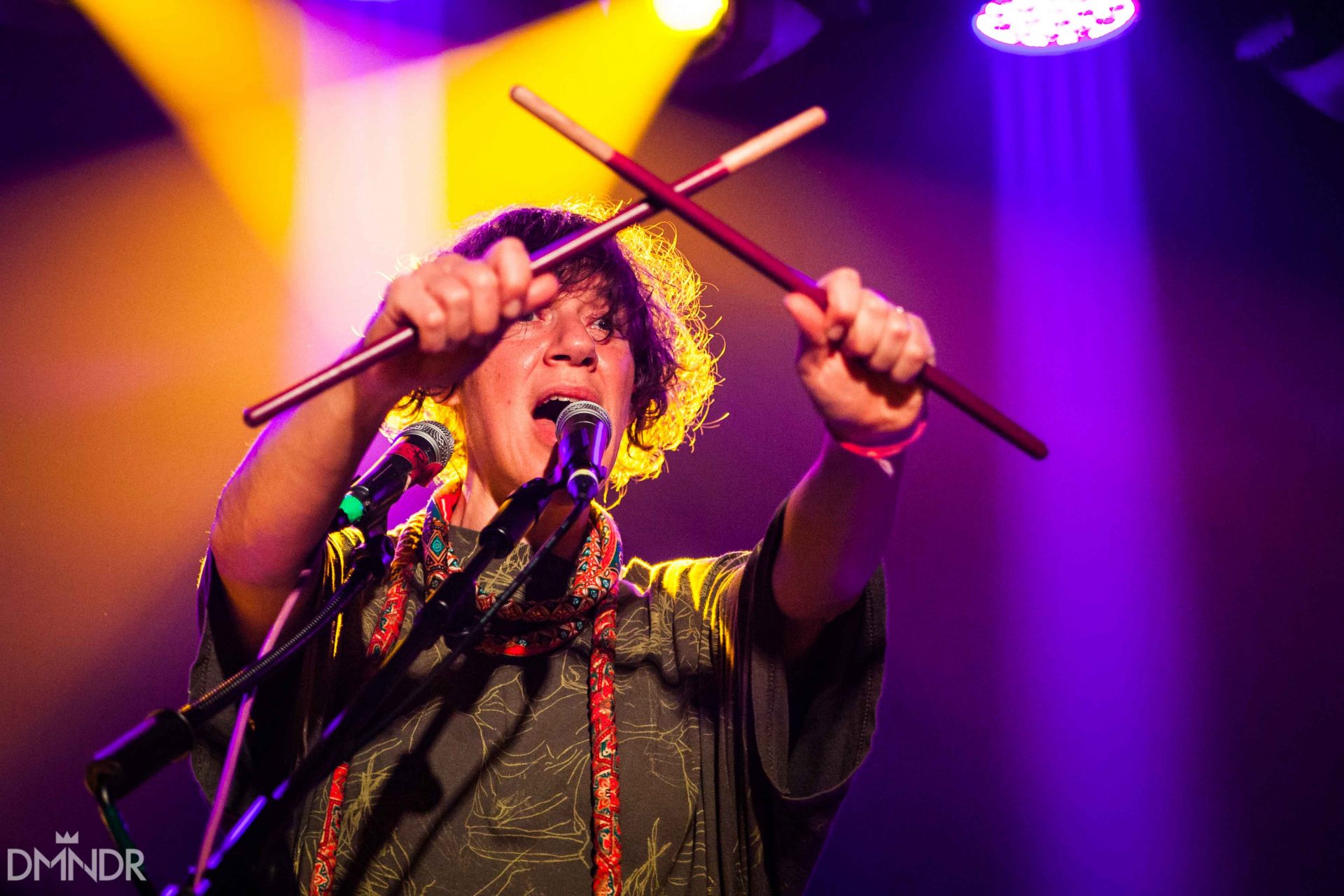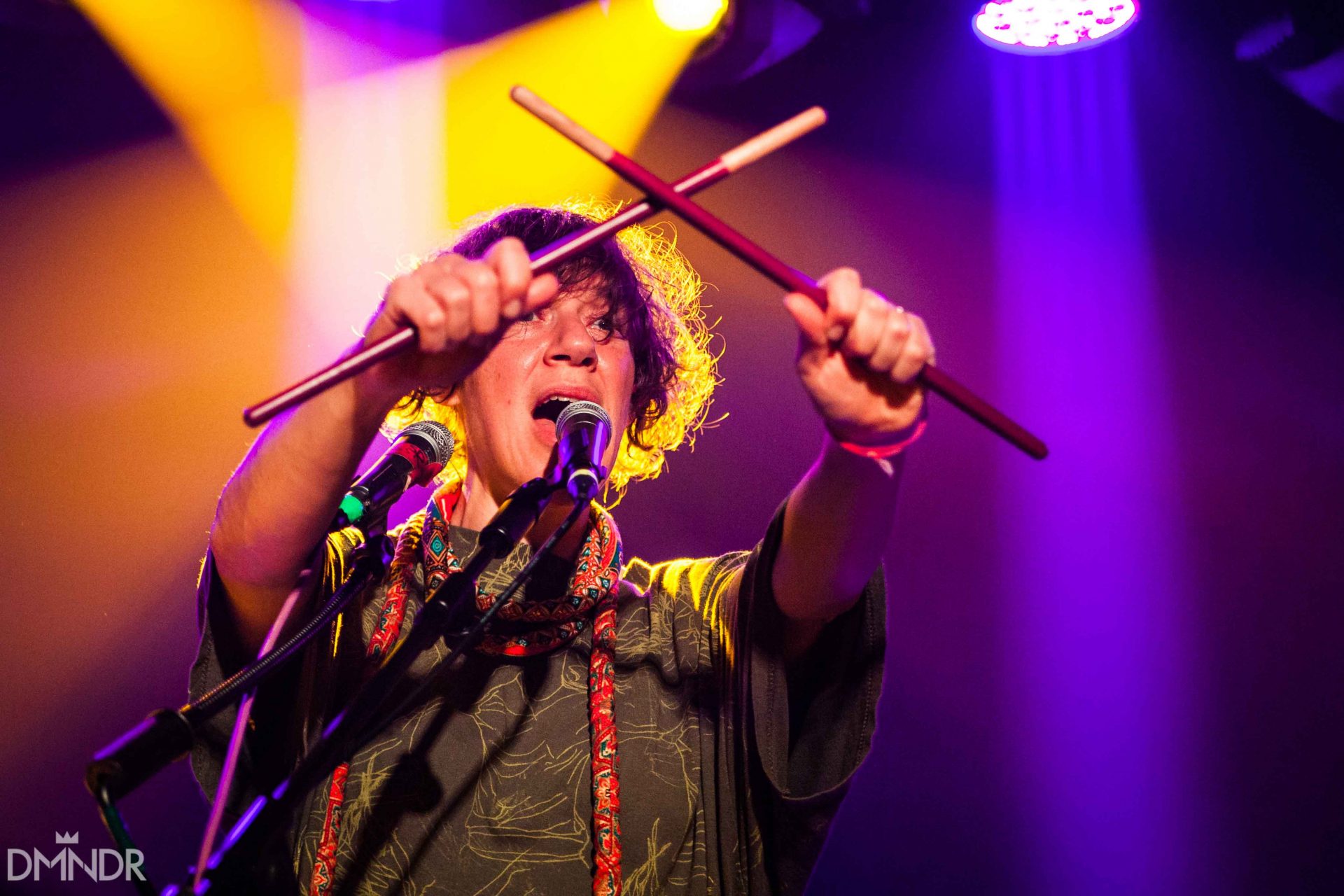 Indeed, the Moroccan Lounge in the downtown art district is diminutive but very polished; recently opened in September, it feels new but extremely professional, with tack-sharp lighting and excellent sound. The room was packed tightly with revelers come to dance the night away to the energetic and visceral beats.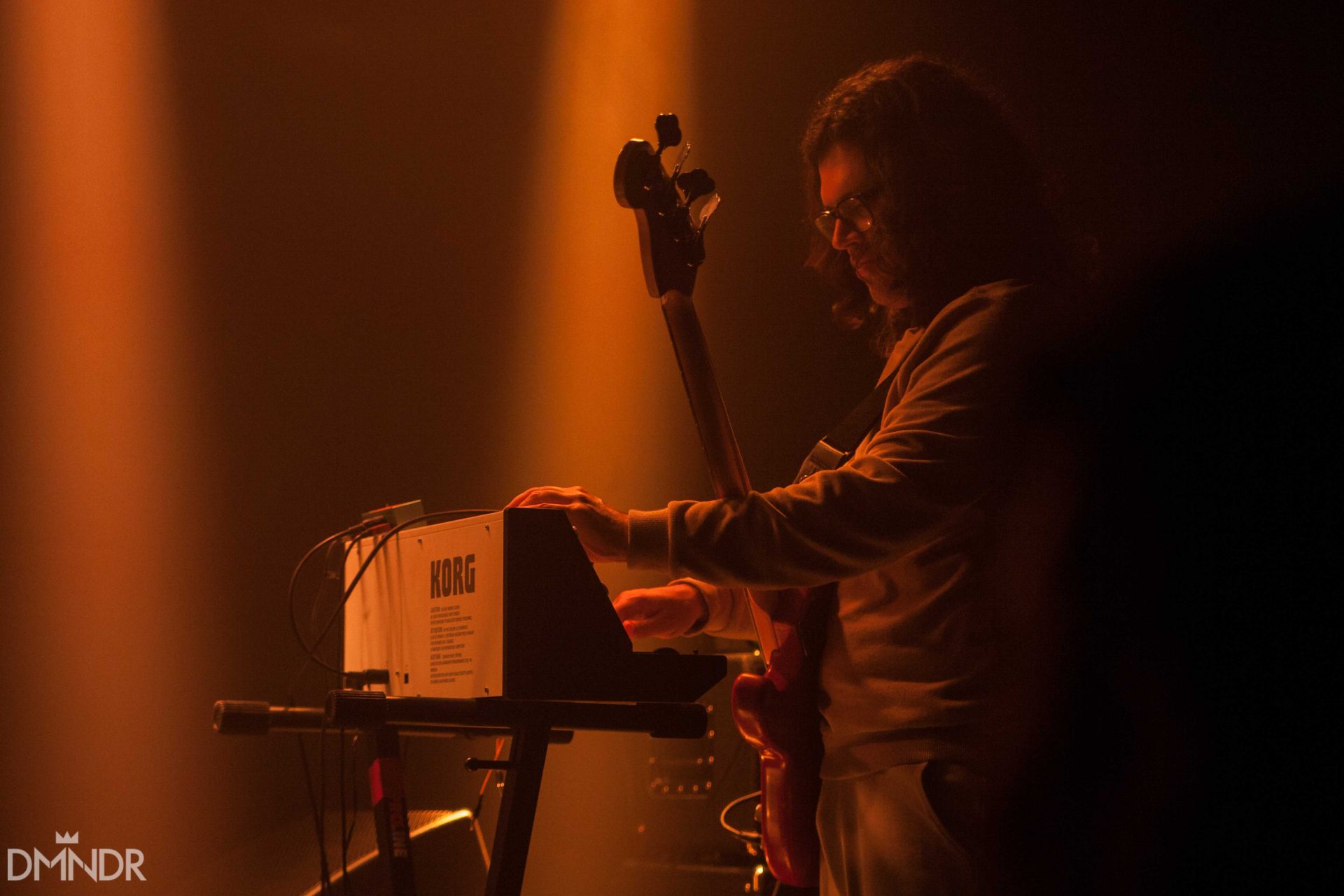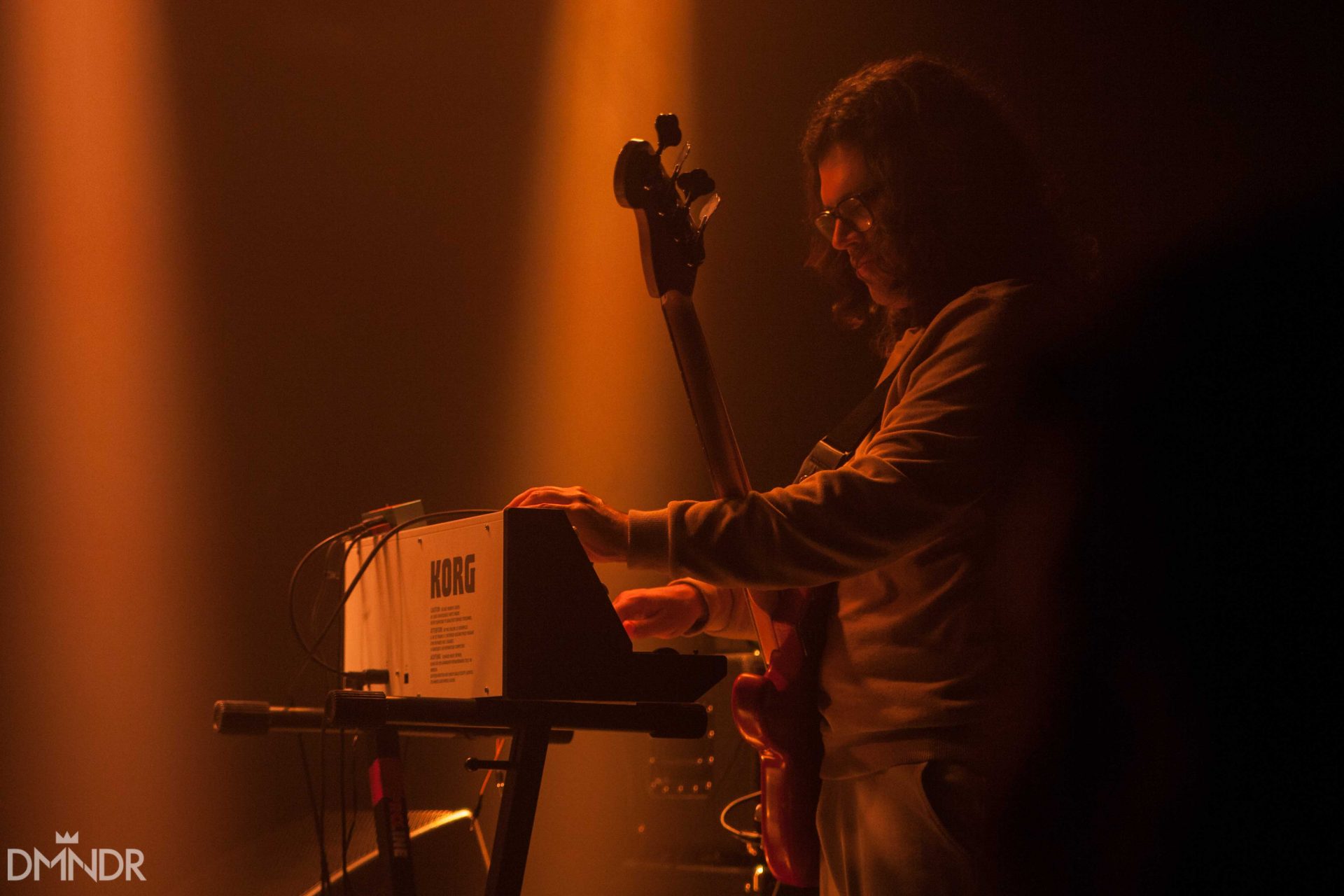 At times, it was hard to remember that I was there to document the night, and I frequently had to remind myself to pause and click the shutter rather than move to the music. The band opened up the show with their newest single "Look at Your Hands", followed by several new tunes, as well as fan-favorites such as "Water Fountain" and "Gangsta". On a new piece, "ABC 123", the lyrics were curiously apt, as Garbus sang "California's burning down" in the middle of a state currently suffering from a historic unseasonal rash of forest fires. The band had played the night before in Santa Barbara under threat of blackouts due to the natural disasters plaguing the area.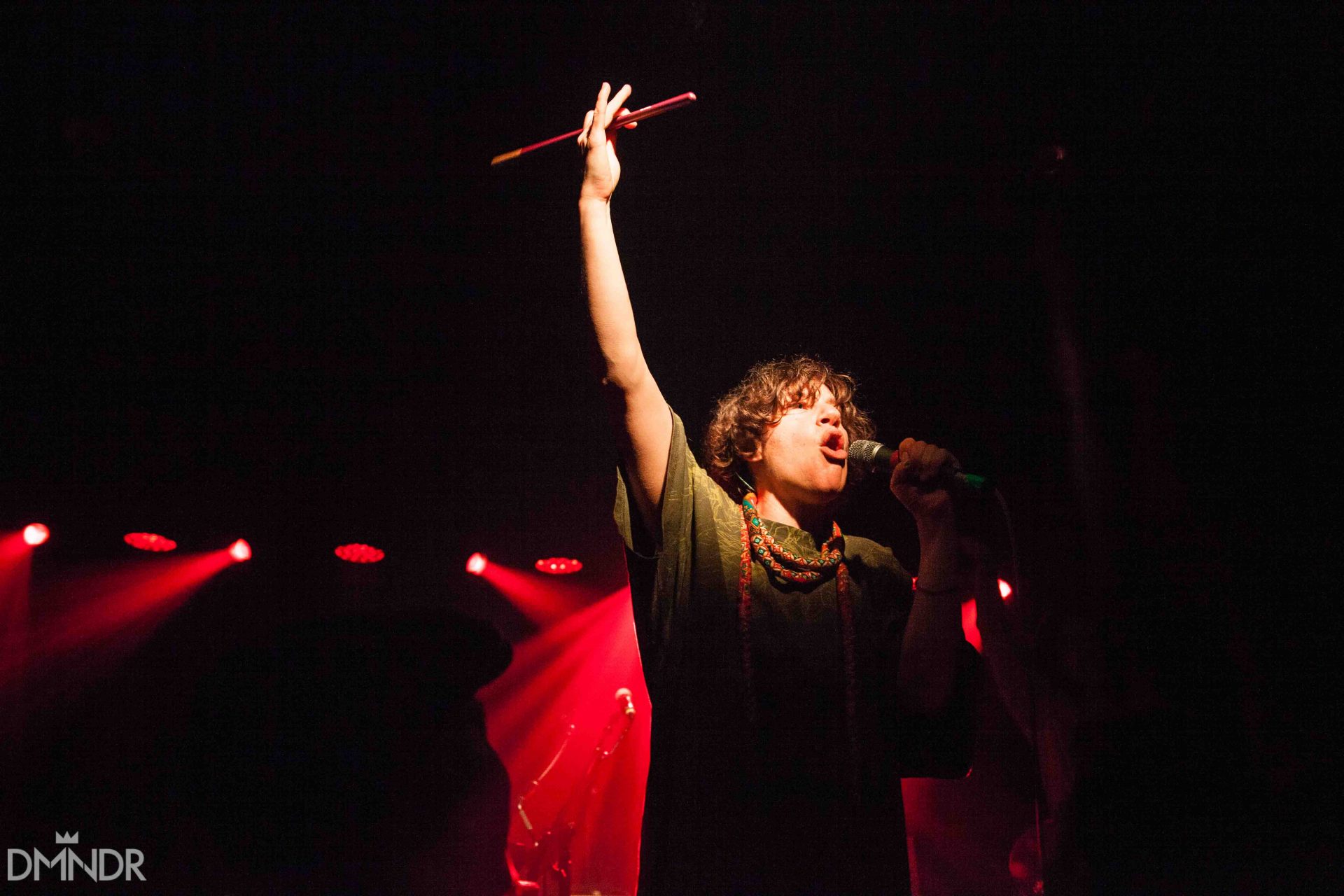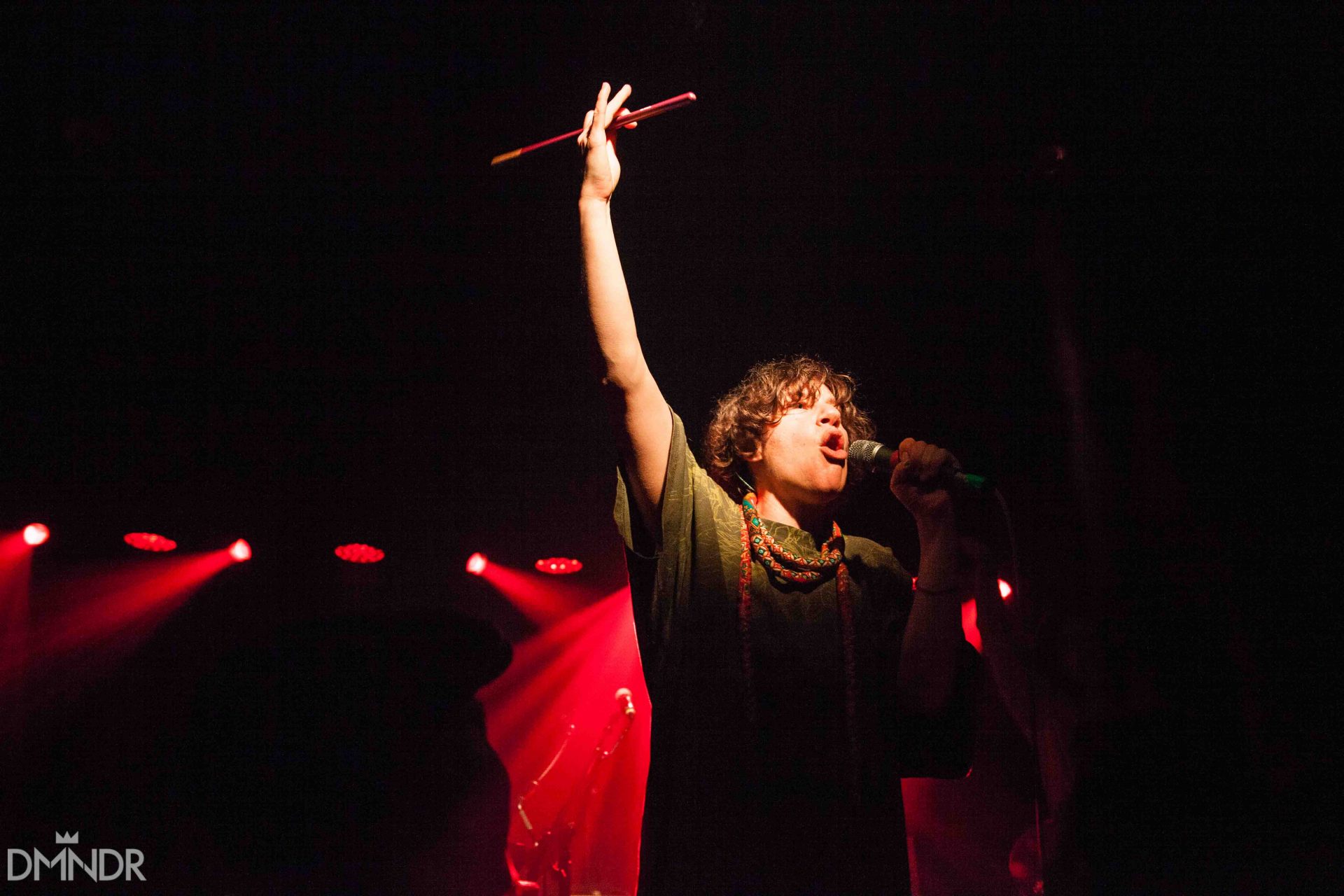 The new songs are at times lyrically bleak but still great fun to listen to, in keeping with a career of emotionally charged bangers Garbus is so good at. Merrill's massive set of pedals and modifiers filled the room with sound and looping vocals, intermeshing with Nate Brenner's bass and some inspired drumming to create a sound much bigger than a typical three-piece. Overall, the band continues to shine and evolve, carving out their own niche through sheer creativity and energy.
Check out more photos from that night's event below: