To those of you who are not familiar with songwriter's Phil Elverum's work, you may find that this is a difficult time time to begin listening.
Elverum, formerly known as a principal member of indie band The Microphones, began his musical project titled Mount Eerie back in 2003. The project saw the release of several albums such as "Dawn", "Wind's Poem", and "Clear Moon." Elverum's music, in short, is simplistic and unpretentious noise rock. His past discography is full of pleasant blends of experimental acoustics, and he's been highly praised by avant garde enthusiasts.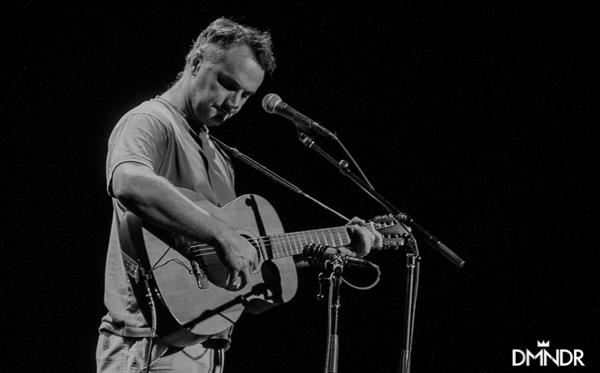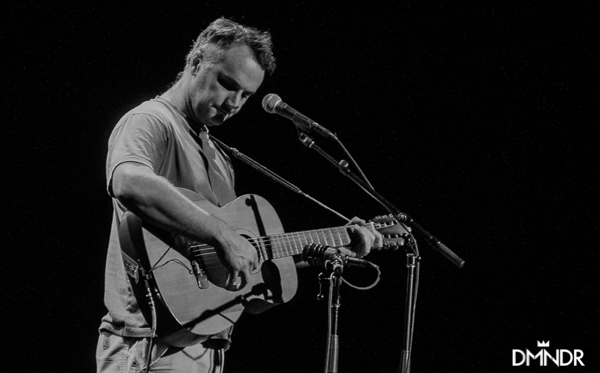 His latest release however, while similarly styled, is undeniably tragic.
The album, titled "A Crow Looked at Me", is a grief stricken creation stemmed from the death of his wife, French-Canadian artist Geneviève Castrée. Shortly after the birth of their daughter in 2015, Genevieve was diagnosed with stage four Pancreatic cancer, and passed away a year later after aggressive treatment. The album is a harrowing, raw reflection on the events that led up to her passing, and purposely avoids any frills on the subject of death and the grieving process.
On stage, Phil is quiet and unassuming. The lights are dim. He's wearing a plain green shirt and light Khaki's, and there's an overwhelming sense of somberness that's filling the sold out venue. He softly thanks the audience for coming, and strums his opening chords that would begin what would be the most gut wrenching performance that I would personally experience.
Death is clearly not a metaphor in Phil's songs  — it is a very real, emotional rollercoaster. This is made apparent immediately as he goes into a track from his album titled "Ravens":
"Now I can only see you on the fridge in lifeless pictures
and in every dream I have at night
and in every room I walk into like
here where I sit the next October, still seeing your eyes."
While singing all of this, Phil keeps his head low. His face is stoic. His eyes are closed, perhaps reliving his past life with Genevieve in his head.
Later, his live performance hits it's most cathartic point during  "Real Death",
"Someone's there and then they're not
And it's not for singing about
It's not for making into art
When real death enters the house, all poetry is dumb
When I walk into the room where you were
And look into the emptiness instead"
At this point I've stopped taking photos. In the wake of this raw, emotional energy, my lens feels like an unwelcome intrusion.  I glance around, and everyone is incredibly still. Some stare ahead, focusing intently on the stage. Others lean against each other. And some, like me, needed to quickly bow their heads to wipe away tears. This is a man who's been utterly shattered by his loss, and finding bits and pieces of memories to string together to keep her alive through his music.
I'm not going to pretend like I know what it's like to really lose a loved one. I will never have a clue as to the pain that Phil Elverum endured — and I can't imagine what it was like writing that album with her gone. The Mount Eerie experience, despite it's strange beauty and haunting poetry, is not something to go into lightheartedly. If you are fortunate enough to be able to catch him live, don't go alone, and unless you are heartless human being, be prepared to cry a little.
Support Mount Eerie. Fuck Cancer.