It was the concert in the rain last Friday night, June 8th, 2018 at McMenamin's Edgefield Amphitheater in Troutdale, Oregon. There were soggy beach blankets, soggy jackets, wet and soggy slices of pizza and sandwiches and rain in the beer and wine. But this is the Pacific Northwest and it's all good, as the show goes on whether it's rain or shine at the Concert on the Grass Series. And so it was when alternative rock legends KT Tunstall, Better Than Ezra and Headliners Bare Naked Ladies thrilled the crowd with favorite hit songs from over their long, successful and legendary careers. Leading off the show was Scottish solo performer KT Tunstall onstage with just her percussion machine and guitar. She set the tone for the evening with an energetic version of "Black Horse and The Cherry Tree" and followed that with a cover of The Bangles "Walk Like An Egyptian" that got the crowd up and doing the Egyptian dance.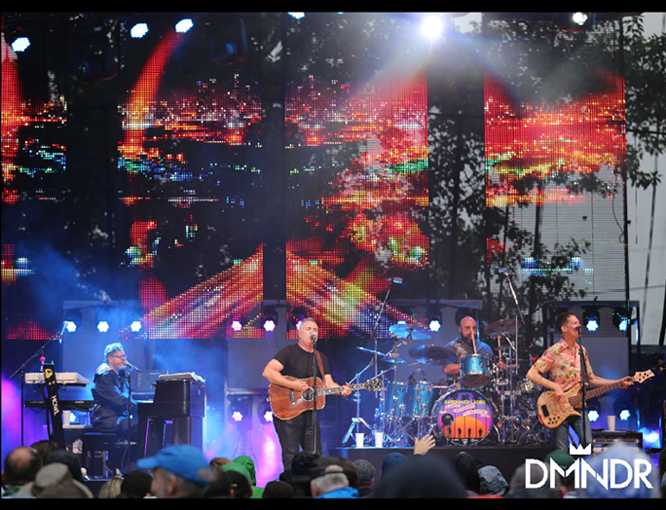 Next up was New Orleans' alternative rockers Better Than Ezra. They followed with a set list that included their favorites such as "Good", "Desperately Wanting", "Grateful" and "Extra Ordinary". They amped the crowd up and got everyone up and dancing to their grooves and solos. Better Than Ezra has had a long list of hit albums over the years and has not lost a single step in their onstage performance.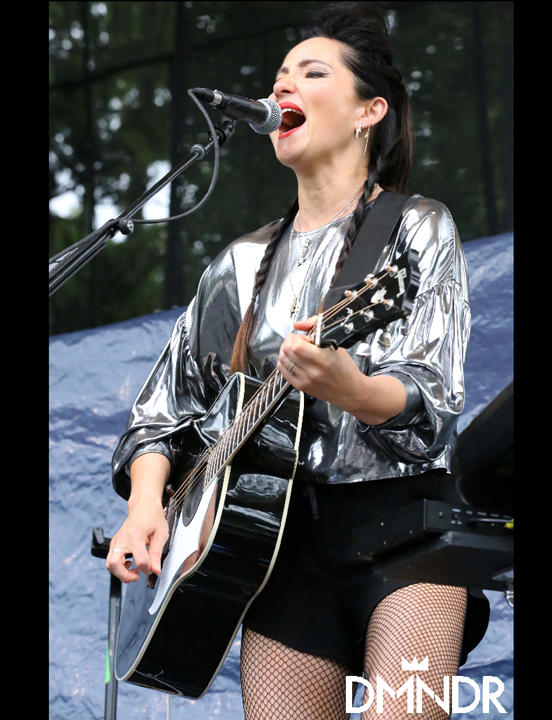 Finally, the headliners, Bare Naked Ladies took the stage. The crowd was immediately dialed in when they took the stage to a screaming and adoring crowd. They too launched right in to their legendary hits and have lost nothing in their musicianship over the past thirty years. In fact, they sounded strongly superior to their studio CD recordings when playing live. Their voices were exactly what you've come to recognize from their hit songs on the radio. On songs like "Brian Wilson", "20/20 Hindsight", "Canada Dry" and "If I Had A Million Dollars" the crowd locked in and relived their memories of jamming to the Bare Naked Ladies on their CD's and radios, except here they were live in front of them performing for them! The Bare Naked Ladies are from Canada performing for their "Last Summer On Earth 2018" tour.
With the perfect opening acts of KT Tunstall and Better Than Ezra it was a perfect evening at the beautiful McMenamin's Edgefield Amphitheater Concert On the Grass series (rain not withstanding).